multimedia
Create videos with what happens on your screen with free cam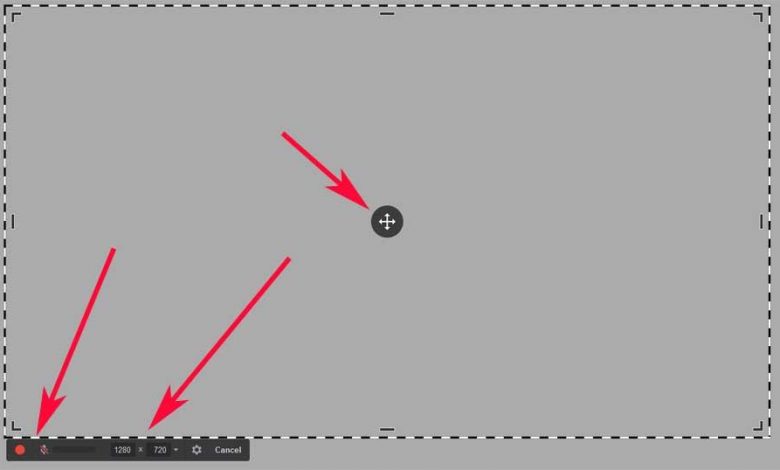 On many more occasions than we can imagine at first, it may be the case that, in one way or another, we need to capture what we see on the screen. At that time we can use the Windows capture function or some third-party solution. But when it comes to creating a video with what happens, Free Cam is a good alternative.
And it is necessary to bear in mind that the operating system of the software giant offers many alternatives when it comes to capturing the screen. Of course, only in case we need to make a capture in the form of a still photo. However, when it comes to making a video with everything that is happening at that moment, things change.
This is something that can be very useful when, for example, carrying out a tutorial in Windows to publish on YouTube. In this way and in a simple way, we will have the possibility of capturing everything that we carry out on the computer in real time, to generate the corresponding video. As we mentioned before, one thing is to create an image file with a capture, and quite another, to make a video. That is why in these lines we will talk about a solution that you can use for free and that will help you for all this.
Functions and characteristics that Free Cam presents in its use
That is why many users who need a type of use of these characteristics, make use of software solutions such as Free Cam. This is a program whose main objective is precisely that, to allow us to create personal and own videos with what happens on our Windows screen . For all this, the program provides us with a series of characteristics and functions to, for example, create courses or presentations.
This is something that can be very useful, since the application records everything we do in Windows, very useful for doing tutorials, among other things. It is also worth noting that this is a program that allows us both to record the entire screen, as well as just a selected area, or even a single window . This will allow us to further customize the videos or adapt them to our needs.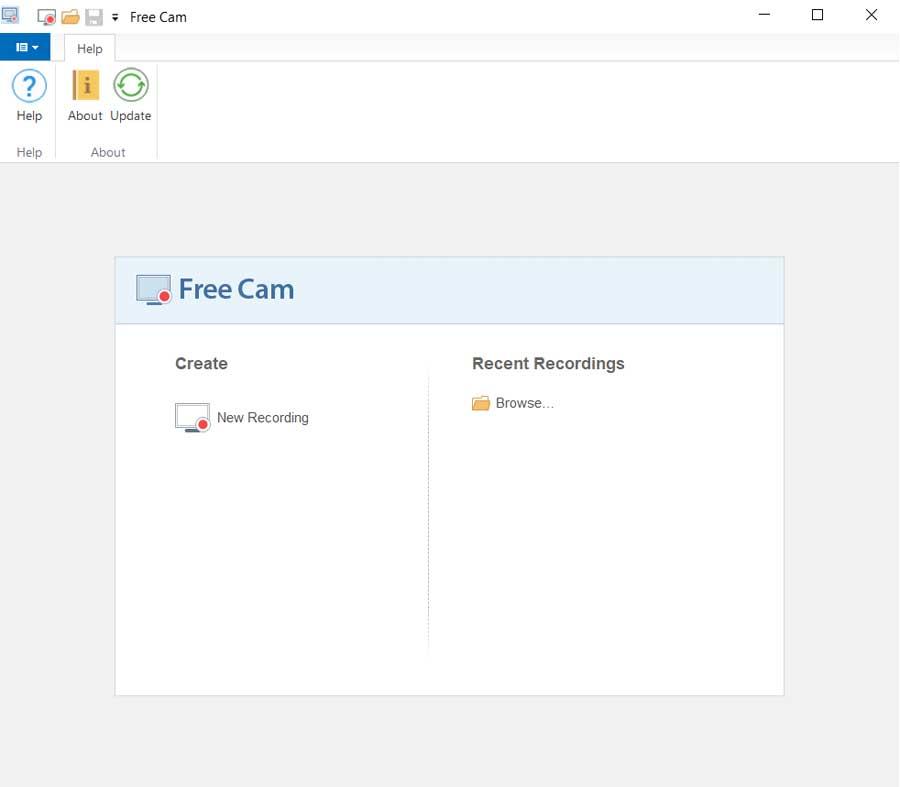 But that's not all, since to make the set even more useful, we have the possibility of recording a voiceover by capturing the audio through the PC microphone . This, as you can imagine, will help us to make the video we create more complete. At the same time, the program will save and record the system's own sounds as we move through it. And as it is easy to imagine, from here we can also record the sounds of the programs that we use during recording as such.
How to use the built-in editor to improve recordings
But Free Cam wants to go one step further in this screen recording process that we are talking about. That is why in addition to that functionality that we have talked about, we will also have an editing function. Specifically, Free Cam presents its own built-in audio and video editor.
As you can imagine, this will allow us to adapt a little more the multimedia content that we have just generated. Thus, once we have finished with the capture process as such, we can eliminate the unnecessary parts of it. In the same way, we will have the possibility of easily cutting fragments in order to keep what really interests us.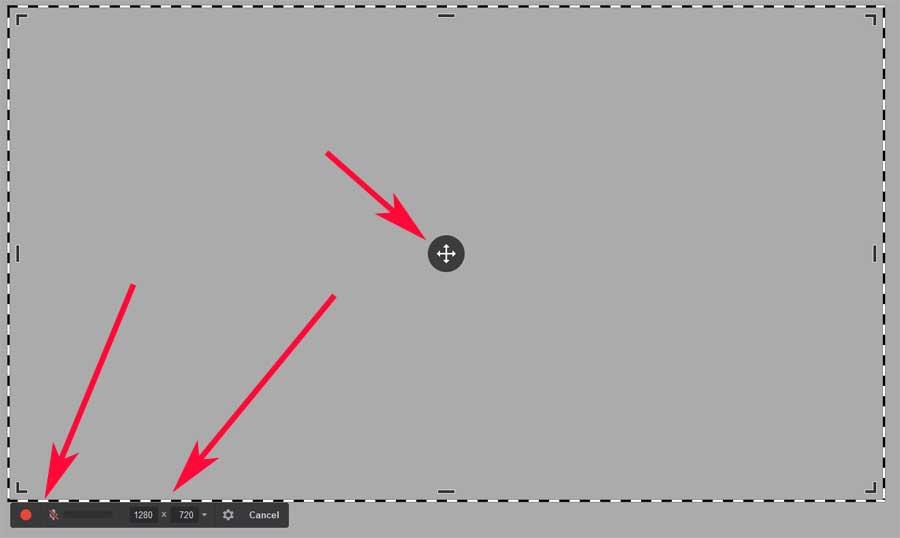 Another interesting function that we see here is the elimination of background noise when capturing the audio. And to finish we will tell you that there is the possibility of adjusting the volume of that audio, or adding effects.
Free Download Free Cam
Free Cam presents us with a free application, as its name suggests, that we can download and use at no cost from this same link . However, users who want to go one step further, can get the Pro version for a price of 227 euros per year .
Advantages offered by the free version
Those users who decide to opt for the free version will have the most basic features of the application, which in many cases may be more than enough. We can select any recording area and record sounds both from the system and through a microphone. It will be possible to highlight an area with the cursor, cut videos, eliminate noise and adjust the volume to our needs. In addition, it will be possible to upload videos directly to YouTube, as well as export them in WMV format at a maximum quality of 760p.
A Pro version for those looking for more options
The Pro version of this application offers many more functions in both recording and editing, which make it a much more complete program. For example, we will have support for 1080p video and capture in MP4 format . We also have the possibility of recording both the webcam and the screen of our PC, as well as adding annotations and suggestions for hot keys. Another of its features is the ability to insert music, images or text. In addition, it has transition effects and the possibility of direct publication in LMS, being compatible with shared services in the cloud.
Alternatives to Free Cam to Capture Videos
If we are looking for an application with which to record the screen of our computer, we propose some alternatives to Free Cam that you should know:
Screenpresso
Here we find a powerful screen recording program that, once we have installed it on the PC, creates a new icon. This is located in the system task bar so that we can easily open it whenever we need it. As you can imagine, this will lead us to the capture interface for creating videos. In addition, the software allows us to customize the resolution of the resulting video among many other additional things. In addition, it presents us with a good number of shortcuts for its operation. It is worth mentioning that you can download it from this link .
ChrisPC Screen Recorder
Another interesting alternative in this same sense, we find it with ChrisPC Screen Recorder. To say that here we refer to another similar proposal that puts in our hands several operating modes to record the computer screen. In turn, it has its own content editing function, which allows us to avoid the use of more applications. In addition, we can directly adapt the video to our needs in each case. This is a program that you can try from here .
Screencast-o-matic
Finally, we are going to discuss an application like Screecast-o-matic with which we can make unlimited screen recordings but in sessions of a maximum of 15 minutes. It has voice recognition and allows you to insert subtitles. In addition, it offers us the possibility of recording the image through the webcam and making cuts after the recording. We can download its free version from its official website .