multimedia
Create and edit your audio files for free with the help of these websites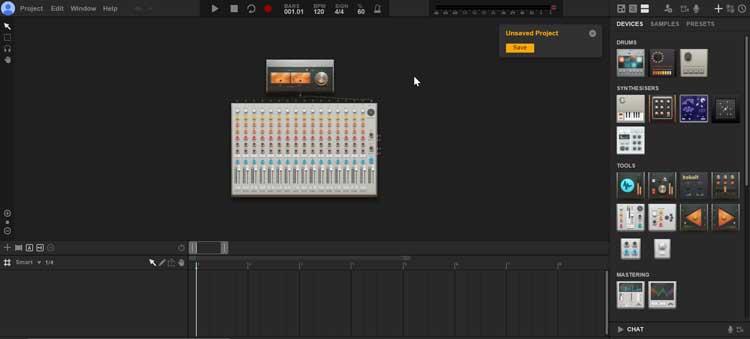 On many occasions, whether for work or leisure reasons, we can find ourselves with the need to carry out editing work on audio files. For this, it is necessary to have a suitable program on our computer. In case we do not want to have to perform any installation, we must know that there are websites that have online audio editors . From it we can make from a podcast to obtain better finishes for our musical track.
With online audio editors we will have from the most basic functions to more advanced ones, without the need to install any software on our computer. In this way we can mix songs, add effects, eliminate parts of it, among other functions. In addition, in some cases we can record our voice and save the track and export it in different sound formats.
Websites to carry out audio editing work
We cannot compare these tools with their desktop equivalents, since we will not be able to reach all the functionalities that these can cover, but they do allow us to perform useful tasks directly from the browser. Therefore, we are before applications with which to easily perform editing tasks for free.
Sodaphonic, edit audios and make recordings
This online audio editor has all kinds of basic tools to make modifications to our audio files. From here, we can trim audio, make fades, generate silences, cut, paste, erase parts and apply fade in and out. It is possible to upload the files that we are going to edit directly from our computer or from a link to Dropbox. Once the edition is finished, we can save the new file on our PC. In addition, it allows making recordings, allowing access to the microphone, so it can be ideal to record ourselves while we sing or want to make a podcast.
We can try Sodaphonic completely free by clicking on this link .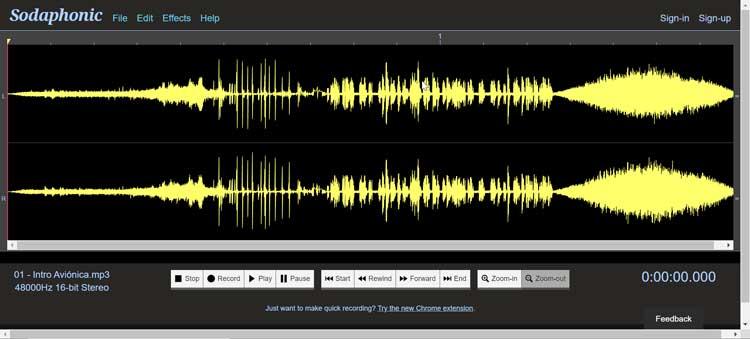 Hya-Wave, one of the most popular online editors
It is one of the most popular online audio editors and with it we can perform basic tasks such as copying, cutting, pasting, selecting parts, mixing and deleting sections of audio in real time. It also allows you to insert up to 18 special effects and filters to all or part of the audio, so this is an application that goes one step further than making edits. Its interface is very neat and simple so that we do not have any problem in navigating through it. The results can be downloaded to our computer in WAV format.
Edit your audio files with Hay-Wave by entering their website .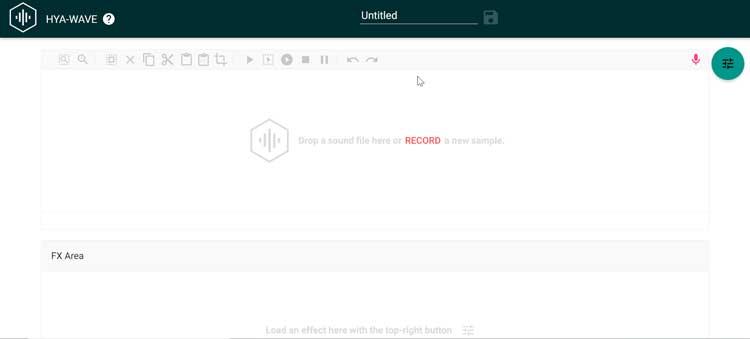 Bear Audio Tool, performs editing functions and applies effects to audio
This online platform for editing audio has a simple and unattractive interface that nevertheless allows us to perform basic editing functions such as trimming, cutting and rearranging in a simple way. We can also perform some somewhat more advanced tasks such as the possibility of applying effects, adding silences or creating fades, as well as recording our own sound. When saving our creations we can choose MP3, Ogg, AAC, WMA, WAV or M4R format for iPhone. It will even allow us to select bitrates or channels. The whole process is done from any browser and without the need to download any software.
If you want to enjoy all the benefits of Bear Audio tool, just click on this link.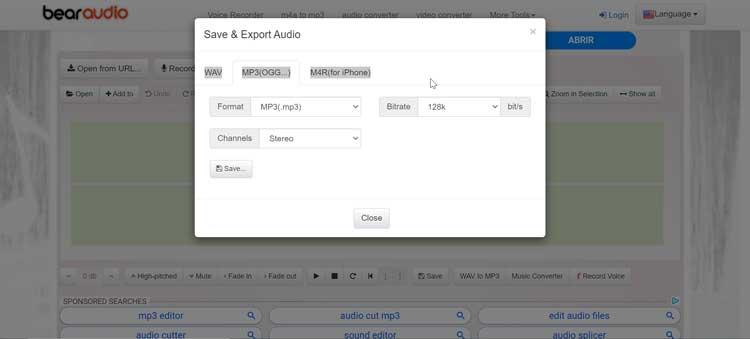 Audio Joiner, online tool to combine tracks
This web application has been designed to join several audio tracks into one directly from our browser, without any type of installation and without any limitations due to the number of tracks that we can join. Each track can be adjusted an exact interval of sound and its crossfade function allows us to join the songs so that the change between one and another is made smoothly. This online tool works with most sound formats and the conversions are automatically made to MP3.
Combine music tracks into one with Audio Joiner for free by entering their website .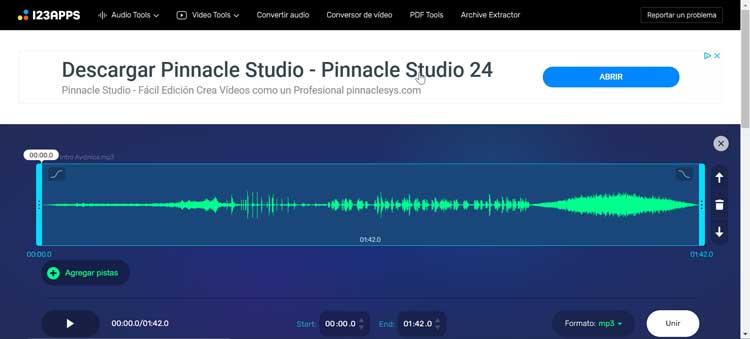 TwistedWave Online, web version of a great professional audio program
The desktop version of TwistedWare is one of the best known among professional audio programs, which also has a free online version. With it we can perform tasks such as amplifying, normalizing, adding VST effects, changing the tone and speed, converting the sample rate, among other functions. We can also record compressed and uncompressed audio into MP3, as well as import our files directly from SounCloud or Google Drive. Its main drawback is that the free version only allows you to edit audios of up to 5 minutes.
If you want to try TwistedWave Online, just click on this link .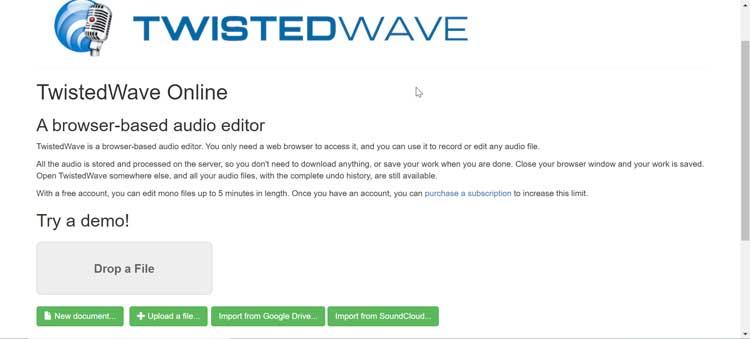 Soundation Studio, create your own songs and add effects
This website is ideal for those who want to create and record their own songs, since in its free version it has more than 700 loops and samples, as well as virtual instruments that we can add to our compositions. In this way we will be able to create a song and match the speeds of the different sounds. The final result can be exported to our computer in MP3 quality. Given that this is a tool for professionals, its biggest drawback lies in its complexity for less advanced users who will need a little more time to take advantage of its full potential.
To enjoy all the free features of Soundation Studio, just access its official website .

Spreaker, create your own podcasts with great quality
It is a tool with which you can create and listen to podcasts online for free. With it you can record, broadcast live or access our Skype. To be able to use it, it will only be necessary that we register or log in with our Google account. With it we can record, edit, store and broadcast our podcasts. We can create content when we want and how we want, whether it is a podcast on the fly, a live streaming or make a pre-recording from our home. Its main disadvantage is that it only allows 5 hours of storage audio, which is equivalent to about 60 MB.
If you want to use Spreaker to record, edit and listen to podcasts, just go to their website and register.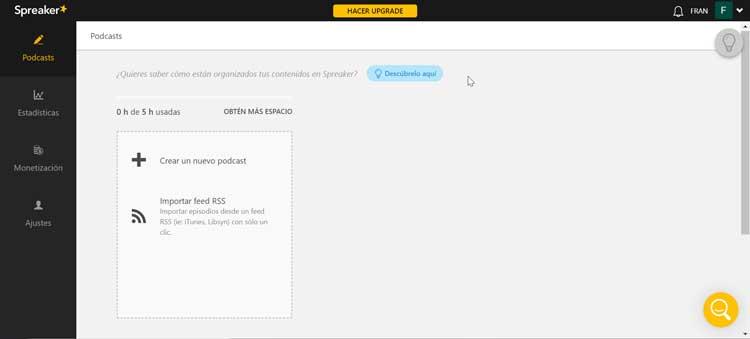 Audiotool, create and edit your own rhythms
We are facing an online platform with which we can mix music and create our own compositions. This editor features digital instruments, digital routing and mixing tools, as well as a digital effects device. It features over 14 different effects, with a library of samples and instrument presets. On the contrary, it can be too overwhelming an application for the uninitiated and requires Flash Player to run. Additionally, you may require additional APIs for device integration. Despite this, if we are passionate about music and we like to create and edit our songs, this is a free tool that we will enjoy a lot.
To start using Audiotool, all you have to do is access its website and register for free.
Which website to choose to edit free audio?
As we have seen, there are a number of websites that can help us to make audio editions, which although they do not reach the level of quality of professional programs, they can give us good results for sporadic, not very demanding editions. As they are free, we can always try them all to see which one offers us the best results depending on the audio to be edited. When choosing one, we may choose Hya-Wave, a website that has earned its popularity due to its good variety of filters and effects, as well as its neat interface.