multimedia
Convert your music to mp3 with these free converters for windows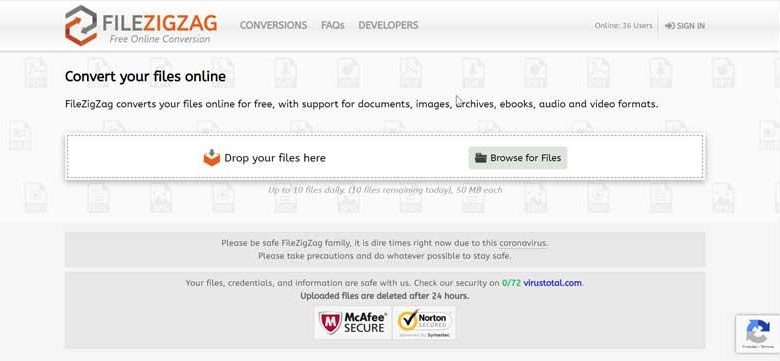 For many years now, files in MP3 format have become part of our lives so that we can enjoy music on our devices. This is a standard that little by little has grown to become the most widely used type of file in these areas.
This is something that most of you, and especially those who love digital music, are sure to be fully aware of. With everything and with this, we use this type of files in particular in many areas related to multimedia processing.
Utilities offered by MP3 files
When we talk about digital music at this time , the first thing that comes to mind in most cases, are the files in MP3 format . As many of you may have already seen first-hand, these are used in a multitude of projects, devices and platforms. We say this because the mentioned MP3 can be part of your own video projects, for example, included in multimedia presentations, etc. That is why we can also use a good amount of software specially designed to work with these types of files in particular.
Thus, we find solutions that help us convert, edit, reproduce or improve the digital music that we have stored on the computer. In addition, we use all of this to listen to music, create read text documents , as a soundtrack for our videos, etc. Of course, what we must bear in mind is that the MP3 so popular for years, not always in the most suitable format for all these uses. Sometimes we are going to be forced to convert them, which is what we will focus on now.
But of course, these files are the only ones that allow us to enjoy all kinds of music and sounds in general, although they are the most widespread. It is for all this that having programs that work with these files will never be too much on our computer. Therefore and due to all this, below we are going to show you a series of programs to convert music files, to the aforementioned and extended MP3 format .
Programs to convert all music to MP3
There are several applications that we can find in this regard at the moment, so we are going to review some of the best options. These will allow us to have all our music in the file format that interests us the most, generally in MP3.
StreamFa b YouTube to MP3, convert videos to audio files
YouTube is one of the main sources where you can find all kinds of music. However, it is not a platform like, for example, Spotify, but it is designed to listen to music while watching video clips. And this makes it counterproductive if we are going to go to a place where we do not have Internet, where it is slow, or if we have a limited data rate. Therefore, we may be interested in downloading a YouTube video and transferring it directly to MP3, and this is where StreamFa b YouTube to MP3 comes into play .
This is one of the simplest and most intuitive programs that we can find to convert online music to MP3. This program automatically takes care of downloading any YouTube video from its URL, automatically extracting the audio from it and converting it to MP3. All this automatically and without having to do anything else or use other programs. The program also downloads the metadata embedded in the video so that our song is correctly cataloged.
We can download this program from the main StreamFa b YouTube to MP3 website. We can use this program for free, although with some limitations. For example, lists, background downloads, and turbo mode will be limited. Although, yes, the quality of the downloaded MP3s will always be the highest in all editions of the program: 320 kbps.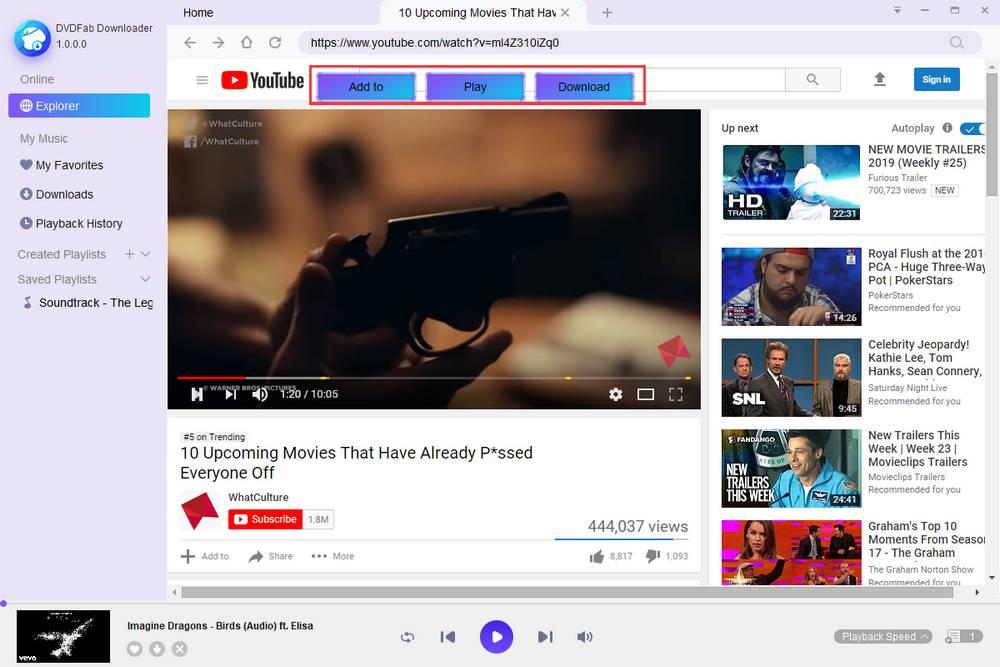 Leawo Music Recorder, a simple and accurate music recorder
What happens if what we want to do is convert the music that is currently playing on the computer to MP3? By not having a file as such we will not be able to convert it to MP3. Therefore, what we must do is record the sound that is played directly from a specific source.
Leawo Music Recorder is a program specially designed for this purpose. This program will allow us to record all kinds of music, or audio, that is playing on our computer with 100% quality. Thanks to it we will be able to record the music that we can listen to online, the audio from the PC (for example, when playing games), and even our own voice. And transfer it all to MP3 with the highest quality. In addition to MP3, it is also compatible with WAV, and M4A, in the case of using the version for macOS.
The program allows us to automatically recognize the ID3 metadata of the songs, or add them ourselves. In addition, it will also allow us to play both our recordings and other songs.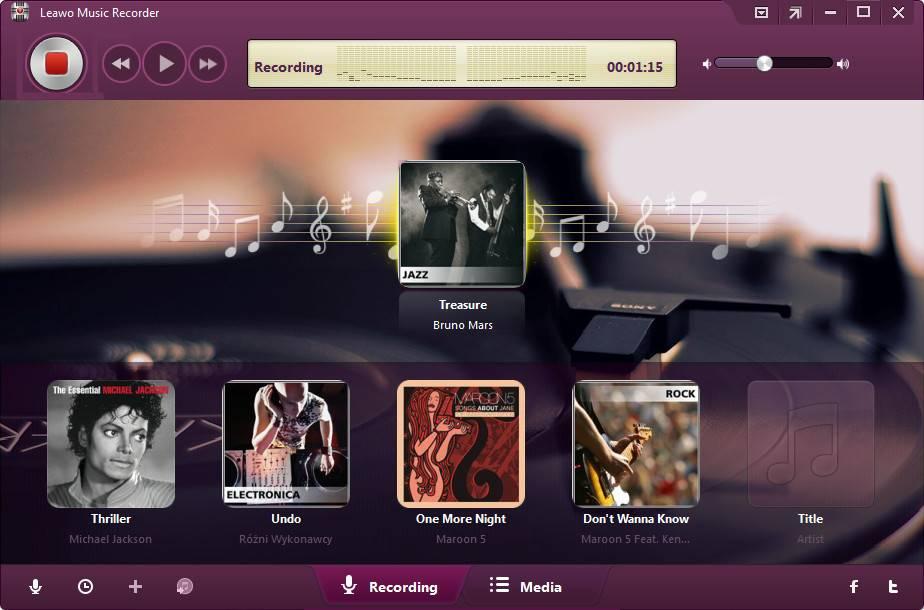 From their website we can download Leawo's music recorder .
Xrecode, complete audio conversion and editing program
When we talk about the Xrecode program , we refer to a software that, among other things, will allow us to convert audio files to the format we need at that time. At the same time, it presents us with various functions for editing these specific files. But that's not all, since the program also allows us to divide the audio files, or normalize the volume of the MP3 in a simple way.
As it is easy to imagine, the software is compatible with most of the current formats and it is worth mentioning that it allows the extraction of audio from the videos that we upload here. Therefore, in order to test the software first-hand, we will only have to download it from this link .
Audacity, one of the most popular audio editing programs
This is one of the best known proposals in the world, at least in what refers to the music sector. It is a program that will allow us to carry out all kinds of work with these files, an application that you can download from this link .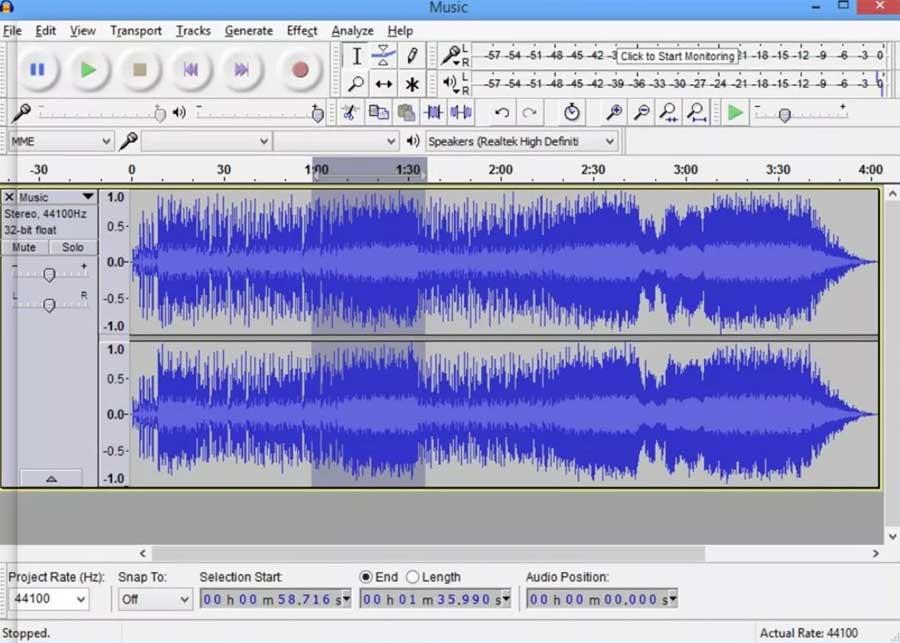 This is a time-honored fame, largely due to all the features it makes available to us, including converting music files . In this way, after installing this program, in addition to a powerful music file converter, we will have a multitude of functions for editing these files.
Format Factory, convert audio, videos and photos
We are going to continue with another powerful alternative that will help us convert our music files to MP3. In this case we will focus on the software called Format Factory, a program that in addition to allowing us to convert music files, allows us to carry out conversions between various files related to videos and photography . In this way, in addition to being able to have the music in the format that interests us the most, we can make use of it for other multimedia tasks.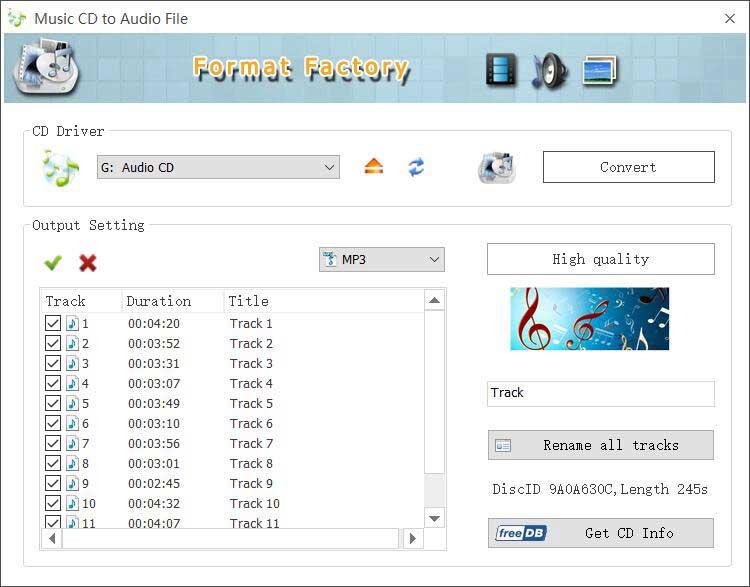 In addition, and how could it be otherwise, the application is compatible with most current audio formats, so we will not have problems when switching from one to another. In case you want to try the program first hand, you can do it from this link .
Switch, audio converter compatible with a wide variety of formats
Next we will talk about another program for converting music files compatible with most of the currently used formats, including MP3. But not only can we work with these here, but we can also convert wma, wav, cds, aiff, mpeg, avi, midi files, etc. To test it, we just have to download the program from this link .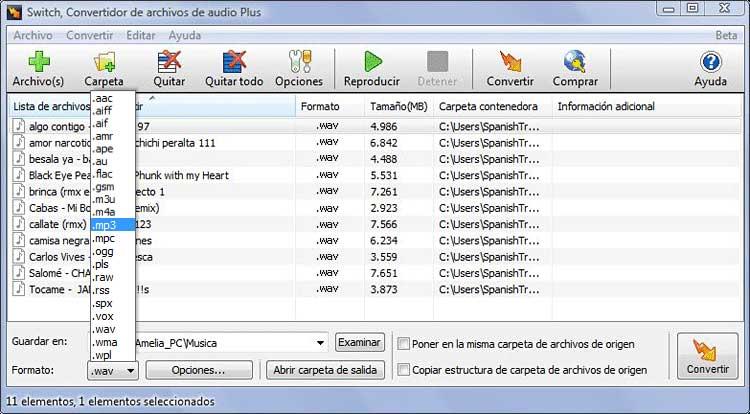 It is also worth knowing that the software allows us, in addition to converting, to compress our MP3s so that they take up less space on the devices . It also has a volume normalization function , extracts audio tracks from videos and allows batch work to save time.
Freemake Audio Converter, convert audio and extract it from videos
And we are going to continue this selection of programs to convert music with Freemake Audio Converter. This is powerful software compatible with a multitude of audio files, including the popular MP3, which has a simple and efficient user interface . On the other hand, in addition to the aforementioned conversion function that we are talking about in these lines, we can also extract the audio from the videos that we indicate.

To all this we must add that it is a very simple program to use thanks to the facilities that it presents in its main window. Therefore, in case you want to try this program to convert music, you can download it from this link .
Freac, lossless high-quality audio conversion
As most of you already know, the audio formats that we can use at the moment are many. The difference between these lies in their compression, which translates into the quality of sound that we will obtain. Well, to perform this type of sound conversions, the Freac software is another very interesting alternative. With the program we will have the possibility to convert the songs from our music library to MP3, among many other types of files.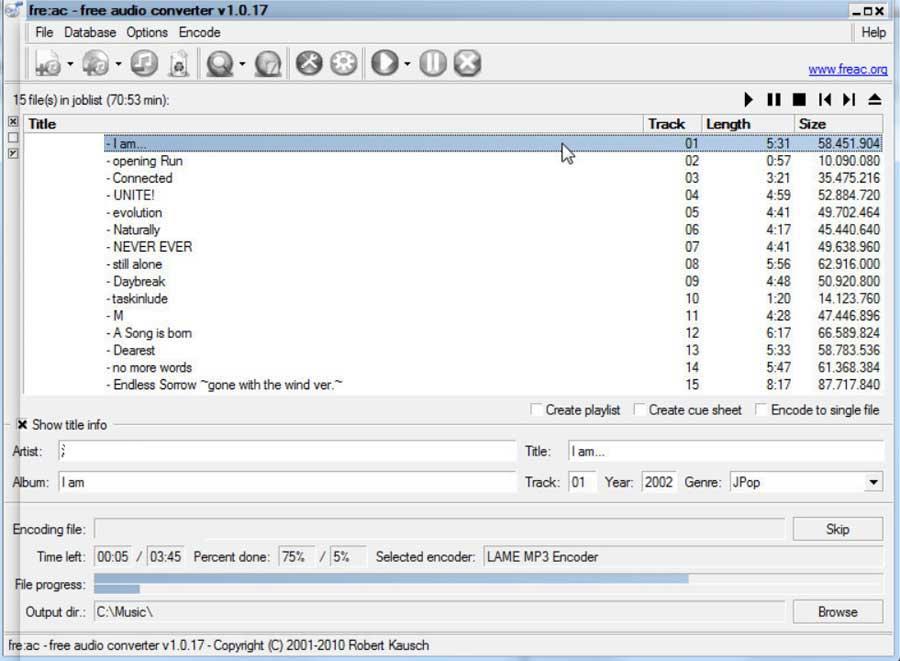 The software is compatible with most of the formats of this type and the user interface it presents makes these tasks much easier for us. At the same time and also from here we can include labels in them, in addition to being able to edit them. To download this specific program, it is something you can do from this link .
MediaHuman Audio Converter, allows batch conversion
We are going to finish this selection with another simple music file converter, in this case it is Audio Converter from MediaHuman. Specifically, we are talking about a free application that will be very helpful when converting our music between the most common formats, including MP3. In order to test the program as such you can do it from this link .

At the same time, it should be noted that it also allows us to divide the musical themes or convert them in batches, which will save us a lot of time and effort.
Wondershare UniConverter, convert audio and video files to different formats
This is another free program for Windows that allows us to convert our music to MP3 quickly and easily. At the same time, it should be noted that this is a very complete solution that has a multitude of functions related to the multimedia sector. In this way, we will not only be able to carry out audio conversions like the ones we discuss here, but it goes much further. Thus, we will have the possibility to work with video files in an additional way.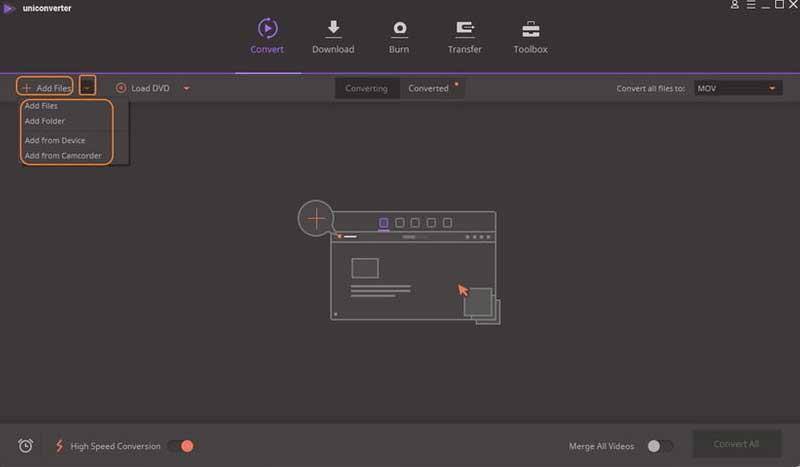 Specifically, we refer to both editing and conversion jobs, where MP3s play a very important role. In addition, how could it be otherwise, the Wondershare UniConverter program is compatible with a multitude of file formats related to this sector. Here we can load WAV, WMA, M4A content and many others to convert them to MP3. Furthermore, we will also have the possibility of extracting the audio from the videos that we load in the application to generate new audio files in this format. To be able to test all this first-hand, we can achieve it from this link .
Pepsky Audio Converter, fast and reliable converter
This is another solution of this type that has also been working among us for a good number of years and offering all its conversion power. In this way we find an audio conversion application to convert formats to the most common of all, MP3. If something characterizes this program that we mention, it is the speed it achieves in this conversion process. It is also compatible with a good number of file formats and presents us with a simple and intuitive interface to use.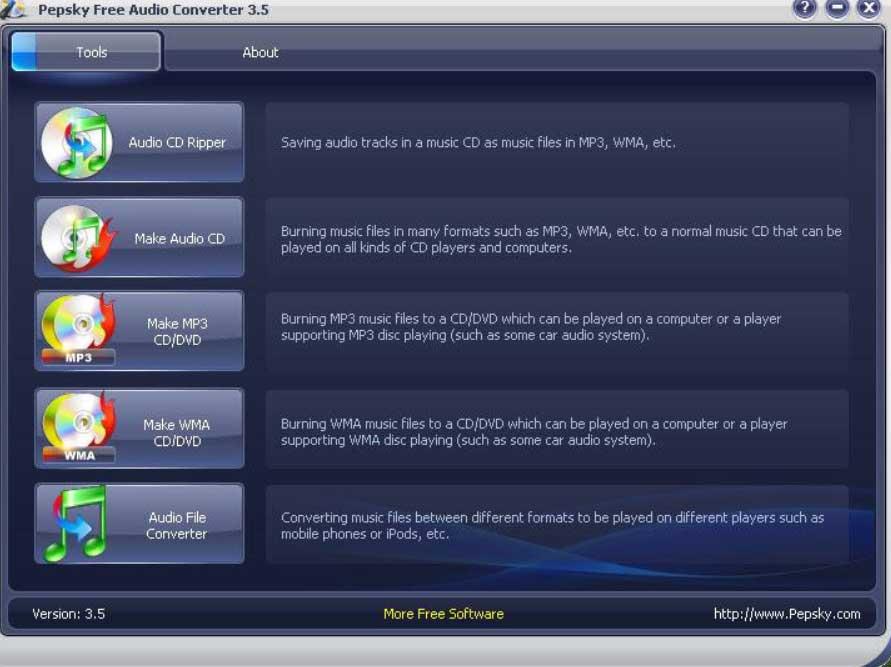 And not only does it allow the conversion to the aforementioned MP3s, but it also has other additional functions such as the creation of audio CDs of different types. We find all this well differentiated in a series of buttons that are located on the main interface of the program as soon as it is started. This is a software that you can try from its official website .
VSDC Free Audio Converter, convert lossless audio
We are talking about an audio converter with which we can transfer a file to another with a different format. It is compatible with the most popular formats such as AAC, MP3, MP4, OGG, WAV, WMA, among others. We can use your presets for export, selecting the quality and format of the audio we want. It also puts at our disposal a huge number of values ​​that cover all formats and multimedia devices. Another interesting option is the possibility of saving the audio track or part of it from a video file, so that we can create our own soundtrack in any audio format. In addition, only high-quality processing algorithms are used for the conversion, so there are practically no losses in quality, it will only depend on the type of format we choose.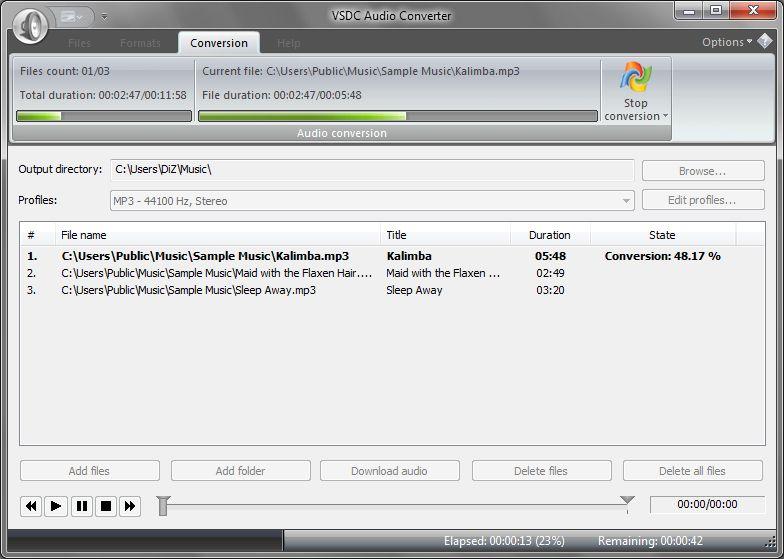 We can download VSDC Free Audio Converter from this link . The program is compatible with Windows XP, Vista, 7, 8 and 10.
FileZigZag, the online alternative to convert audio
In the event that we do not want to download any software to perform audio conversions, we can opt for an online application that works directly from our browser called FileZigZag. Along with converting audio files, it also has support for documents, images, e-books, and videos. To carry out the conversion it is not necessary to install any software or register, being possible to upload files of up to 2048 MB. The application supports the most popular audio formats such as AAC, FLAC, MP3, OGG, WAV, WMA, among others and we can access it from any operating system that is compatible with a web browser such as Windows, macOS and Linux. Its main drawback is that it has a limit of 10 conversions per day.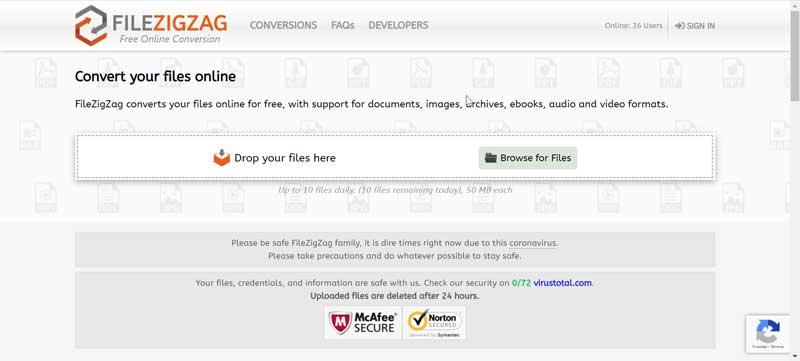 We can directly access the FileZigZag website to make our audio conversions from here .