multimedia
Convert your 2d photos to 3d with thesese applications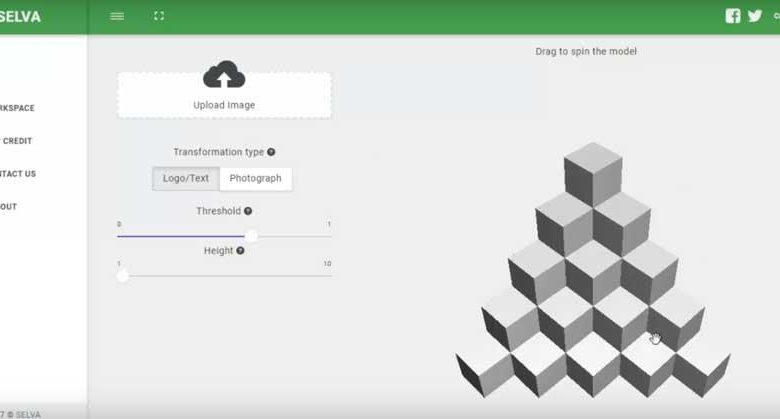 When it comes to working with images, both 2D and 3D, we have had several alternatives for years, both local programs and online platforms . These will help us to carry out all kinds of tasks and work with our personal photos, or with those that we download from the Internet. Undoubtedly, they are fundamental tools for both design professionals and amateurs or students, with which they can carry out their work with great results.
There are many treatments that we can carry out with all this, from retouching, to converting, editing, or customizing for a specific task. Let's not forget that this is one of the most used types of content at the moment, both online and locally. Therefore everything related to photography has become very important over the years. To do this, as you surely already know, we can use a huge number of applications and platforms .
The software we are talking about has been growing and improving significantly, especially that related to the multimedia sector . And it is that its developers are fully aware that almost any user already wants to have access to these functions. With almost any user we mean even those who have practically no experience in these matters.
So these software developers work to make things easier for most of their customers. Anyway, thanks to this work, at the moment people with hardly any experience in these matters, will be able to have access to retouching tasks . More now that most take photos with their phones and then want to adapt them as much as possible. To all this we must add the fact that the work with everything related to 3D is growing exponentially, as we are seeing.
Programs to work with 3D images from 2D
In certain circumstances we can find ourselves with the situation that we need or would like to have three-dimensional photos from our two-dimensional photos of people. If necessary, in these lines we are going to try to help you in these tasks, that is, convert 2D photos to 3D in a simple way.
Depthy, work with 3D images from 2D
For all this we can use some interesting solutions, as we are going to show you below. One of the most representative proposals of this type is the web application called Depthy . It is clear that this process we are referring to is complex, but all of this is carried out internally. Therefore, the first thing we must do is access the official portal of the web application from here .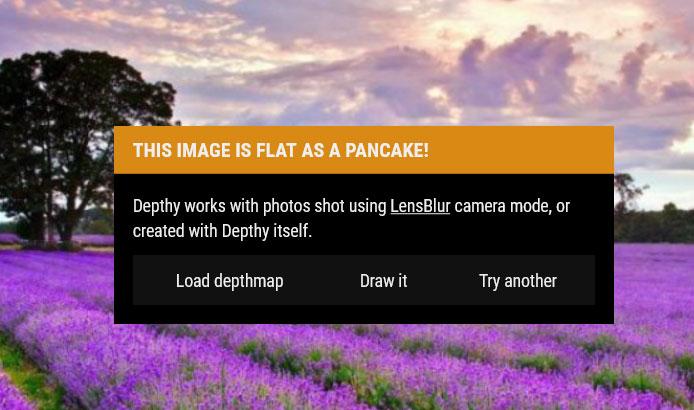 At that time we can load the image in question from the button called "Open photo" so that the personal image can be uploaded to the platform . When uploading the image to the platform, we find two options. The first one, "Load Depthmap", will allow us to add the depth map of the loaded image to the composition . In the event that we do not have it, we will have to opt for the second option, "Draw it".
This will allow us to enter these data manually so, with the mouse, we will have to draw the depth map of the photo . Although at first it may seem somewhat complex, we do this with the mouse itself, as we discussed. In this way, what we have to do is mark with the cursor the objects of the image that are closer. Of course, we have different marker brushes, of different sizes, to use depending on the type of image to be treated. And we can not only customize the size of the brush, but also its hardness, which will refer to the depth of the transformation, or its transparency.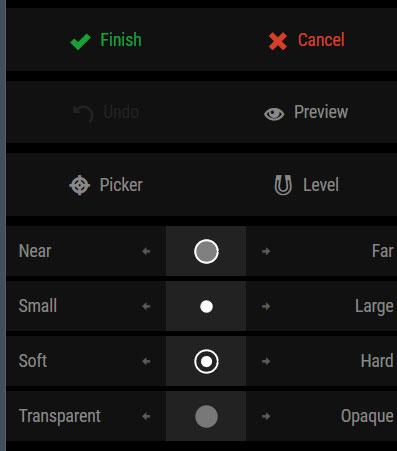 Once we have finished with the process, by accepting the operation as such, by hovering the mouse over the image we have treated, we will see how it does the 3D effect . Of course, to obtain the best results, we recommend that you do several tests in this same sense with various objects and types of brushes to be able to see the difference. In addition, since it is all free, we can carry out as many tests as we want. Say that the web application is compatible with the most common photographic formats in these conflicts.
Smoothie3D to convert 2D photos into 3D
Although it is not a conversion as such, we can also add three-dimensional objects and treat our images with the application that is included by default with Windows 10, Paint 3D . This is a simple tool that, as we have mentioned on several occasions, takes us into this interesting 3D world. Therefore, when starting the app, we load the 2D personal image in question, and we can click on the "3D View" button to change its appearance. Likewise, Paint 3D will allow us to add 3D objects from its extensive library so that we can handle and adapt them to the loaded image to give it the look we are looking for.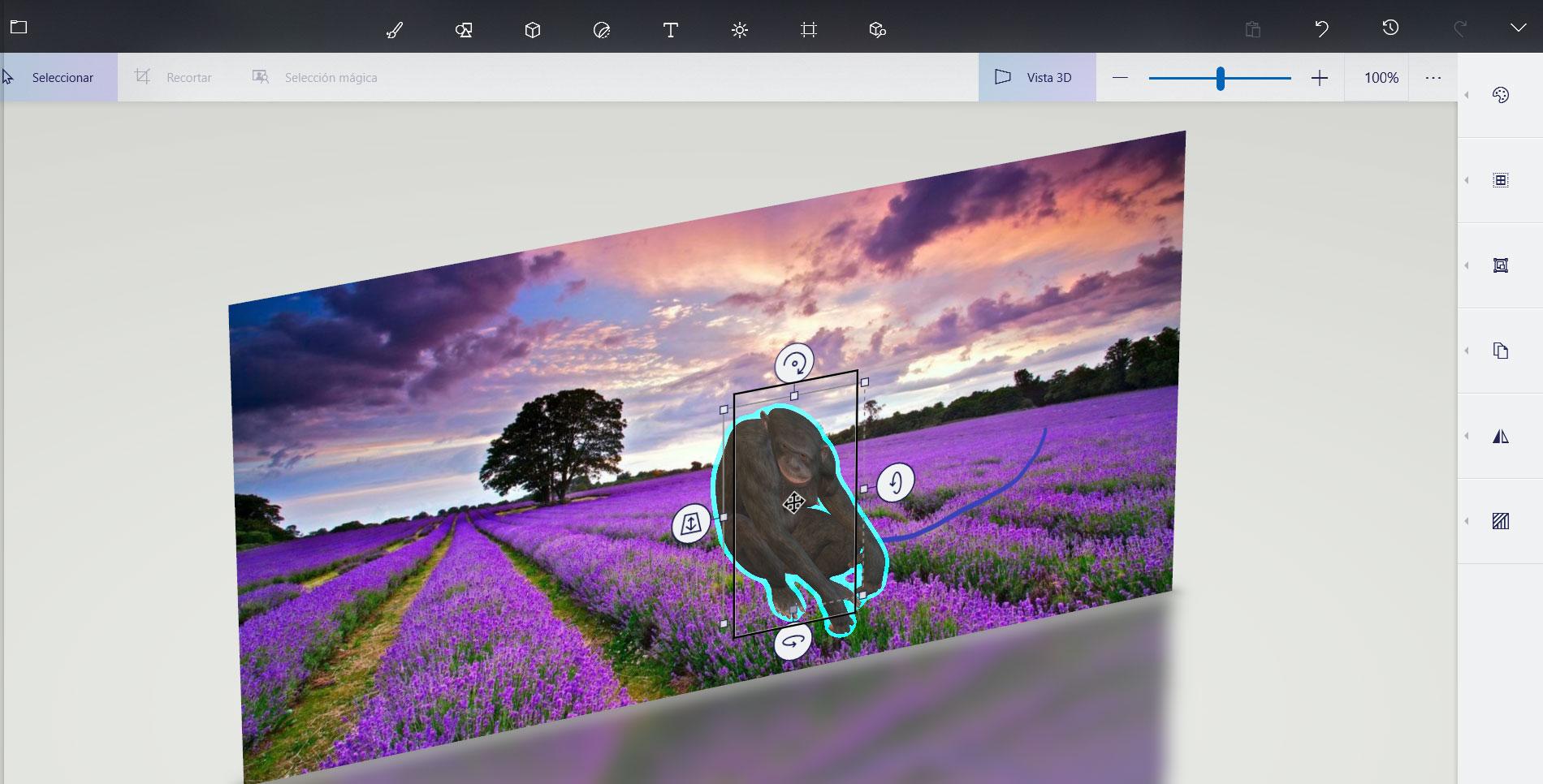 On the other hand, another interesting proposal in this regard is found with the online platform, Smoothie3D . This is also a web application that you can access from this link and that allows you to transform your 2D photos into 3D and edit them at the same time. For all this, the first thing we will do is load the corresponding image on the platform from the "Image / add" menu. Then the photo will be uploaded to the application's work desk so that we can start working with it.
Smoothie puts at our disposal a series of tools and functions for all this that we find in the upper right corner. On the other hand and in order to adjust the three – dimensional visualization of the vertices, in the lower right corner we see 3 sliding bars. These will allow us to adapt the image to give it a three-dimensional appearance. Of course, to obtain really apparent results with this proposal, we will have to carry out several tests depending on the photo with which we are dealing.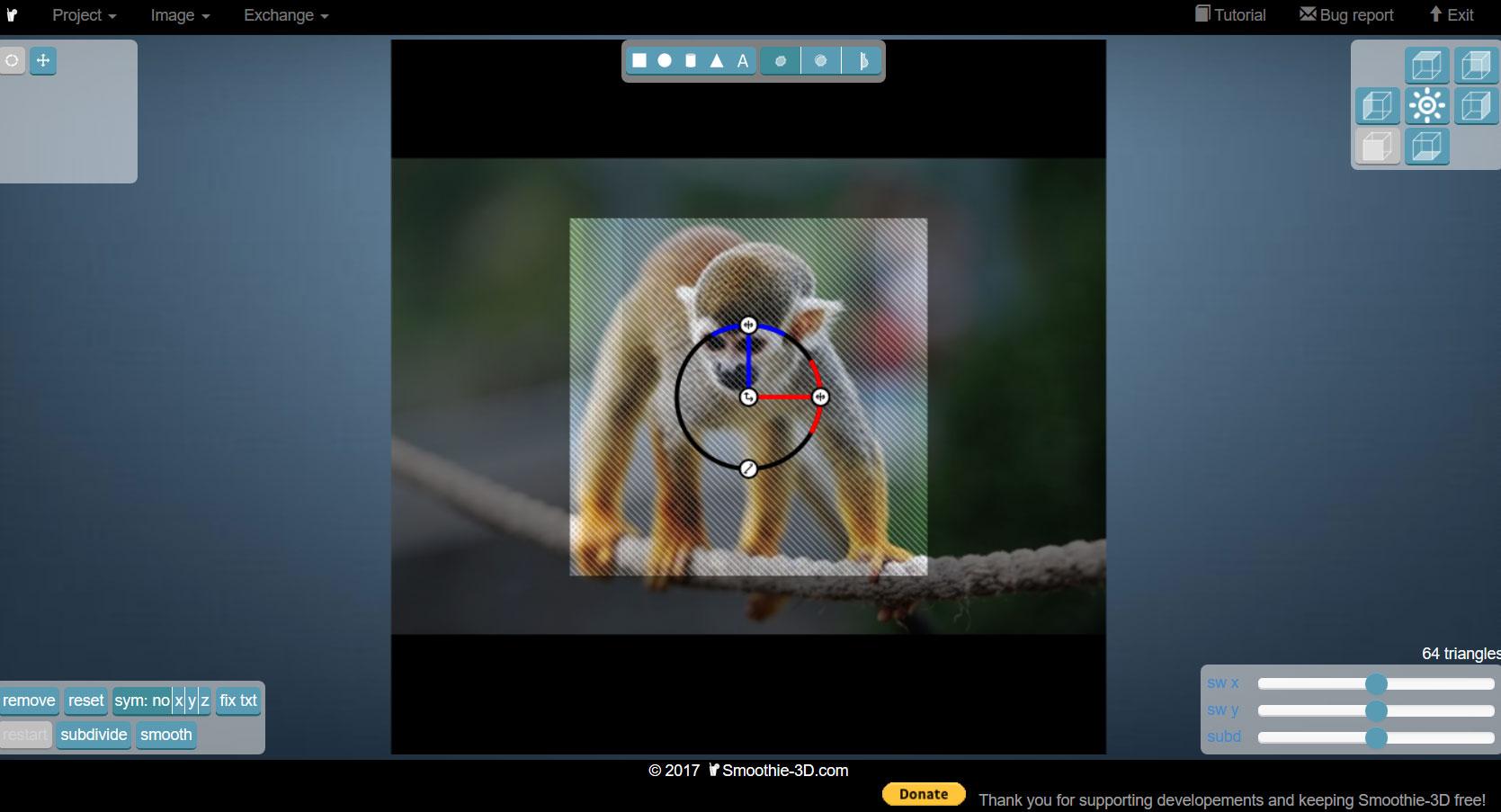 Convert your 2D images with the Lithophane app
Another proposal of the same type and that also works in a more direct and simple way, is Lithophane . We say that this alternative is simpler since it is enough for us to load the image from the "Images / examine" menu. It will automatically load on the work desk, but already as a 3D photograph, something that you can access from this link .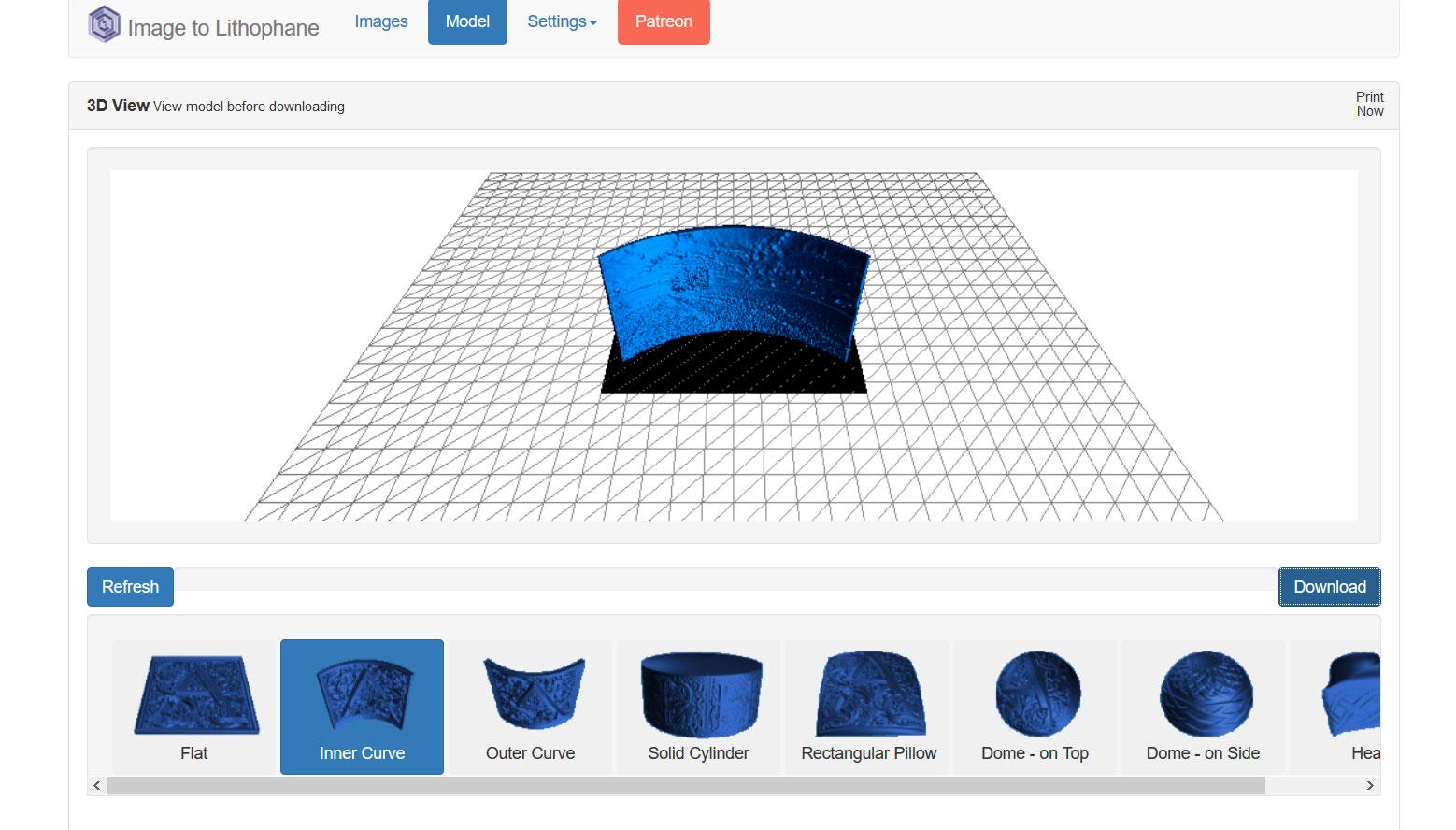 At the same time, at the bottom of the program interface we find a series of shapes as samples that we can add to the original photo . Among these samples we find various three-dimensional shapes to give that look that we are looking for to the original photo that we have previously uploaded, all in a quick and easy way. Once we have finished, we can download the resulting file to our hard drive from the "Download" button. The project will then be saved in STL format so that we can work with it in other programs or similar platforms.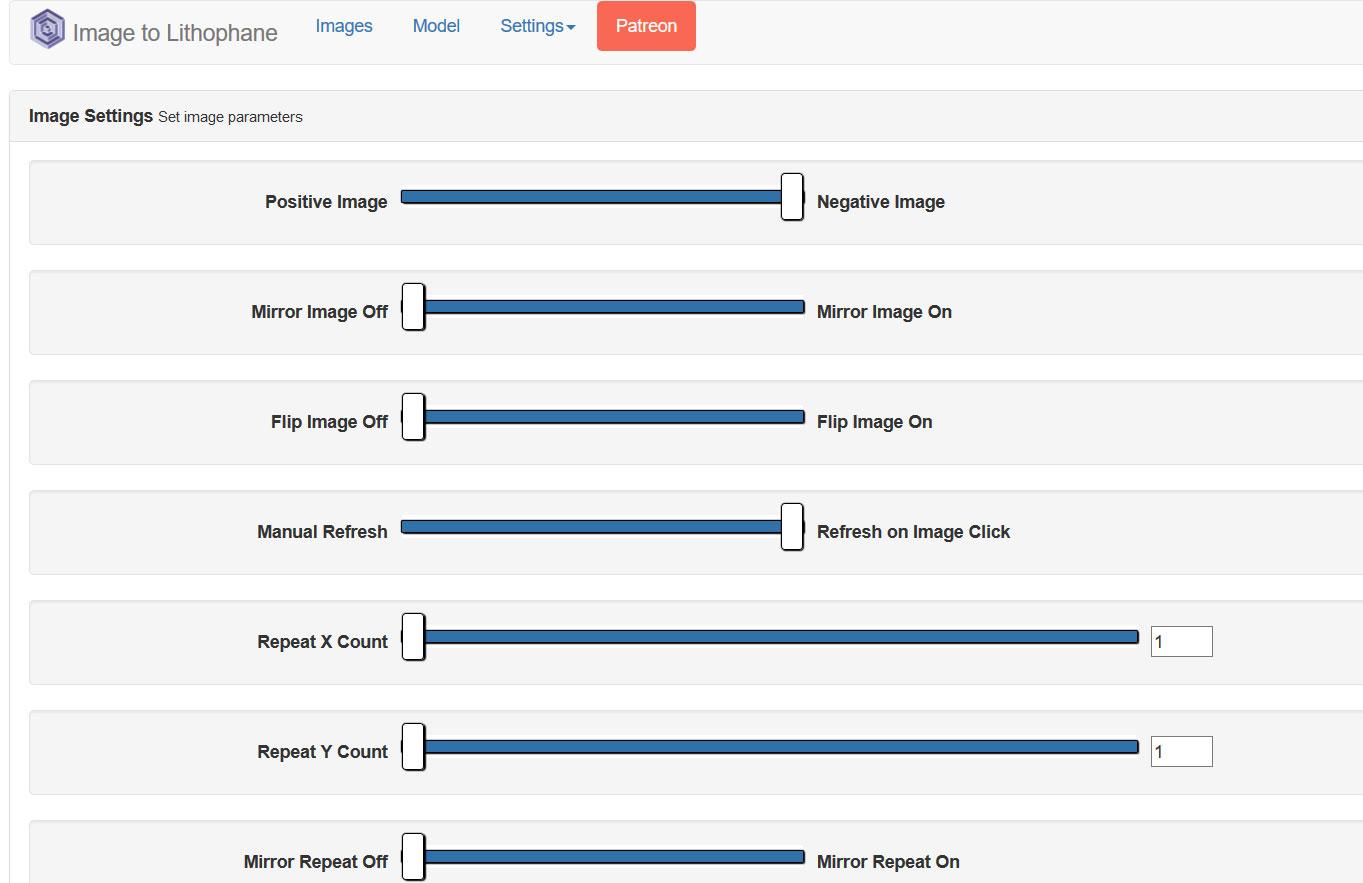 Of course, first of all we must bear in mind that in the Settings section of this application, we also find a good number of customizable functions . In this way we can integrate a mirror effect to the original image , get the positive or negative of it, rotate it, etc.
Microsoft 3D Builder, convert and edit 3D images
Another such solution that we can use is Microsoft 3D Builder. It should be mentioned that this is a software solution that we will find directly in the official Windows 10 store, the Microsoft Store . For this reason, we will be able to download it quickly and without fear that it contains any type of virus or malware, since the downloads from the Microsoft store are 100% safe.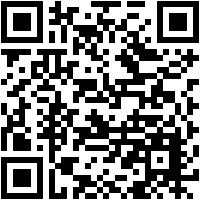 Developer: Microsoft Corporation
It is also worth knowing that from this software, performing the conversion is a very simple and intuitive task. To do this, we just have to run the program as such and open the 2D photo that we want to treat in this case. Then it will be loaded in the main interface of the program so that we can choose the 3D conversion method that we are most interested in carrying out. In addition, we will have other configurable parameters right here so that we can customize the conversion process, to the maximum.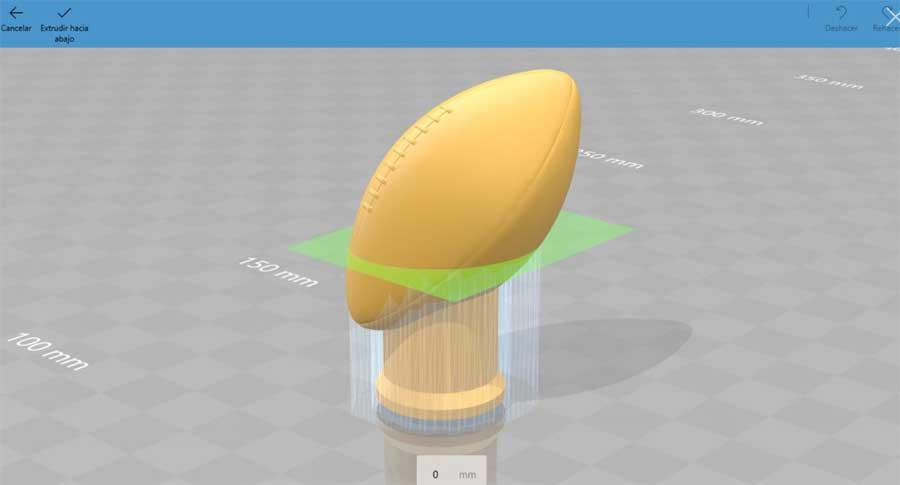 In parallel, the application internally has many 3D files that we can edit or use in larger projects.
PhotoToMesh, create images in detail
This is another useful solution of the same type that will be of great help to us to convert 2D images into 3D in a simple way and in a few steps. To do this, how could it be otherwise, the first thing we do is load the source file into the program . We shouldn't have a problem since it is compatible with most of the current formats. The solution puts at our disposal a good number of configuration options for all of this, suitable even for novice users in these areas.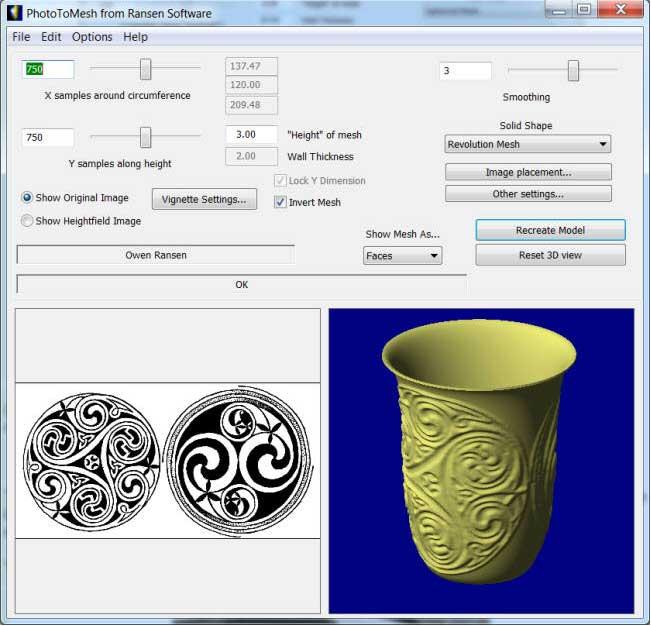 We must also bear in mind that it is more than anything specialized in converting to three-dimensional geometric figures. At the same time, something that we must take into account is that it is a commercial program, that is, a payment program. The price is $ 49.99 in its latest version.
3D jungle, create 3D objects and animations
When it comes to converting our own digital photographic designs into 3D objects, as we see we have many opportunities and options to achieve it. We find more or less complex applications and programs that help us in all this. Now, in these lines we are going to focus on the Jungle 3D proposal that you can access from this link .
Of course, in order to use it we have to register with an email account to be able to go to the application as such. It is worth mentioning that in this case we find an online tool that is characterized by being very easy to use. At the same time, it offers us a good number of possibilities related to object recognition. In this way, what we obtain are high-quality results that will surprise us. For all this, the first thing we have to do is load the images with which we want to work here to generate the 3D models.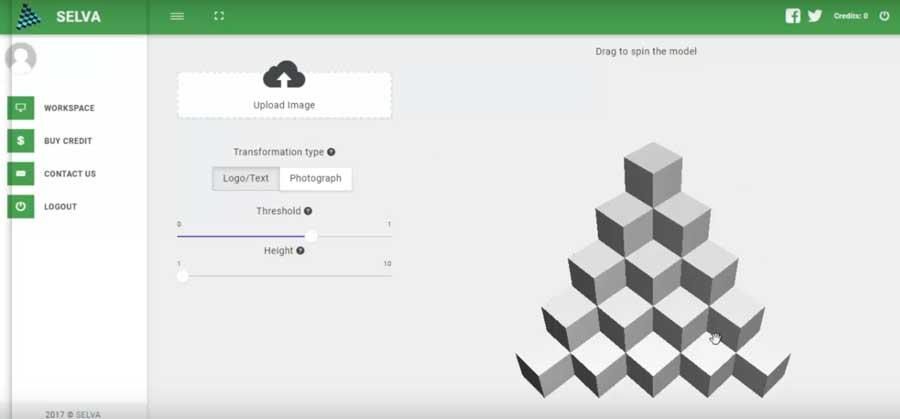 Say that it is compatible with the STL file format and also allows you to create both 3D images and three-dimensional moving elements.
Which of these programs should I choose?
Converting 3D images from 2D images can seem like a complicated task. Luckily, with the appropriate programs, this work can be done in a simpler way with the programs that we have just seen. Among them, we would choose Jungle 3D as the most complex option with which to obtain spectacular results with little skill and patience. If we are looking for an option that offers good results but that a simpler task, we can opt for PhotoMesh, since we will be able to carry out the task in a few steps.