multimedia
Convert videos to any format with mediahuman video converter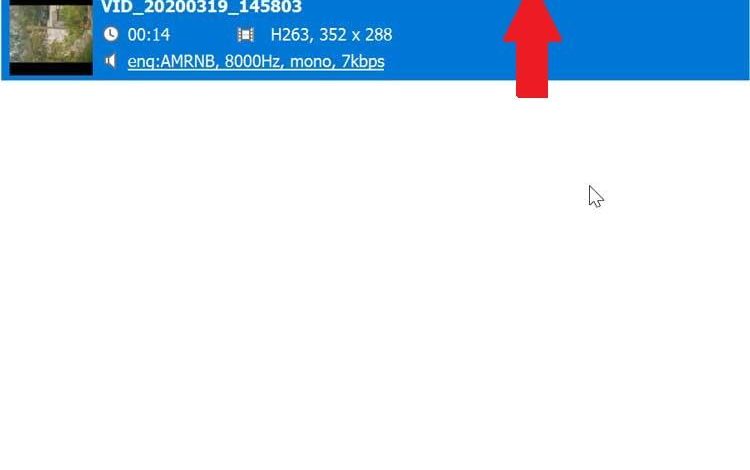 In the market we find a large number of video formats and not all of them are compatible with any device. In our computer it is enough to have a player that supports all kinds of formats to be able to enjoy our favorite videos. The problem may arise if we want to see these videos on other devices such as mobile phones, consoles, televisions … where their original format is not compatible. In this case we can use a video converter like MediaHuman Video Converter, which we are going to talk about today.
When we talk about a video format we are referring to its encoding, based on which both the quality of the image and the sound are related, as well as the size of the file. If we have a video file that is not compatible for playback on another device, we will have to convert its encoding to make it compatible. This is something that we can do easily with this program, suitable for all types of users.
Convert videos quickly with MediaHuman Video Converter
MediaHuman Video Converter is a program developed to convert videos from one format to another, as well as change their quality and size. It is compatible with the most popular video and audio formats such as AVI, FLV, MPEG 4, MKV, MPEG, QuickTime, among others, which allows us to convert our original video into another format compatible with any other device. In addition, it includes by default the compatible settings to view videos on devices such as Apple TV, iPhone, PlayStation, Xbox, etc. In this way, it will not be necessary to know the format but simply select the device on which we want to view a video to obtain a compatible file.
Very basic but efficient interface
Once we execute this program, its main menu will appear immediately, with a very basic, clean interface, easy to understand despite the fact that it is in English and without anything superfluous that can mislead us. Everything is oriented so that we can convert our videos quickly and without complications.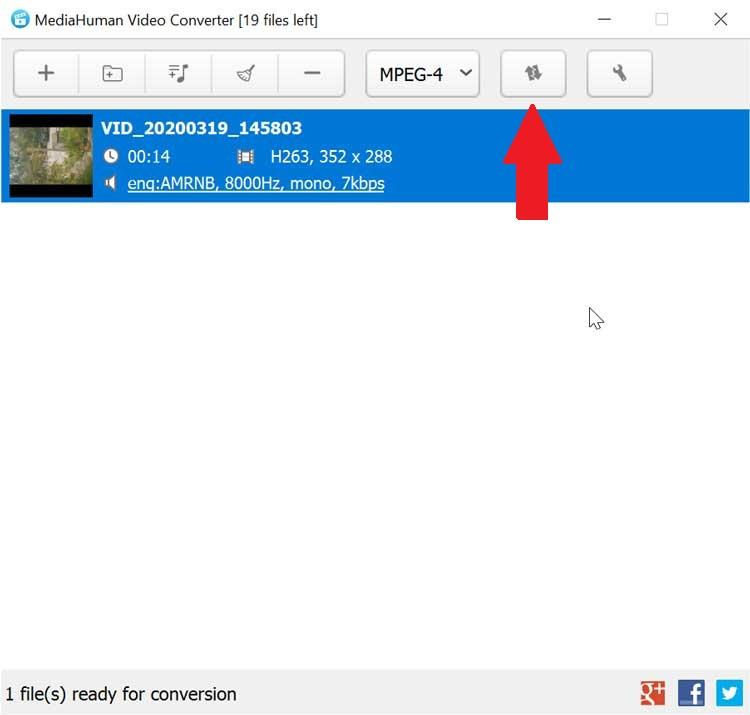 Add your video to convert
To start using it, it will be enough to add the video that we want to convert. This is something that we can do by dragging and dropping the file on its interface or by using the plus button (+) in its upper left corner. It is also possible to add a folder with our videos by clicking on the icon next to it in the form of a folder (Add folder) or a playlist from iTunes (Add iTunes playlist).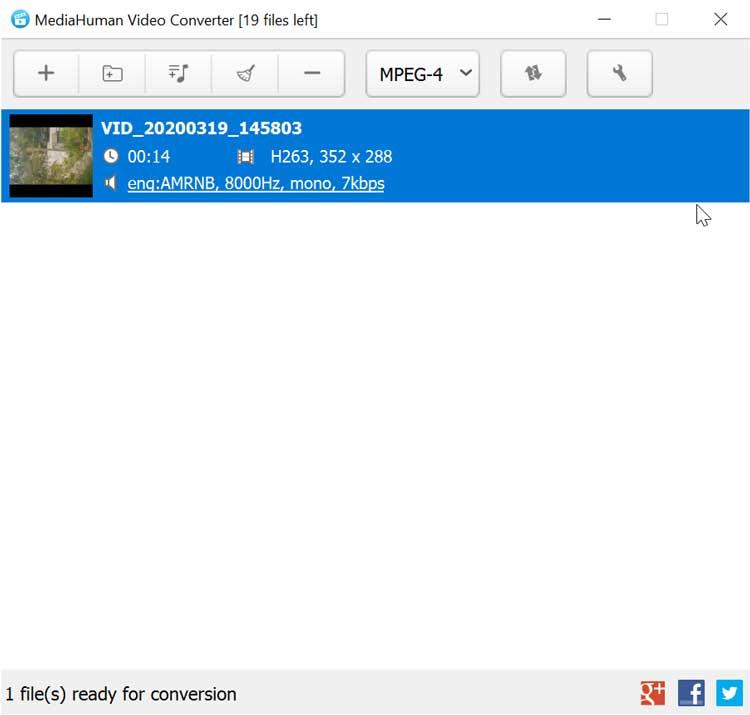 Select the desired format
Once we have added our video, the next step is to choose the format to which we want to convert. To do this, we must click on the "Output Profile" box, and a new window will open with all the compatible formats well organized . We will find the different predetermined profiles with their respective resolution and quality so that we can choose the one we want. We can also choose to convert the video to the desired format if we know which one we need.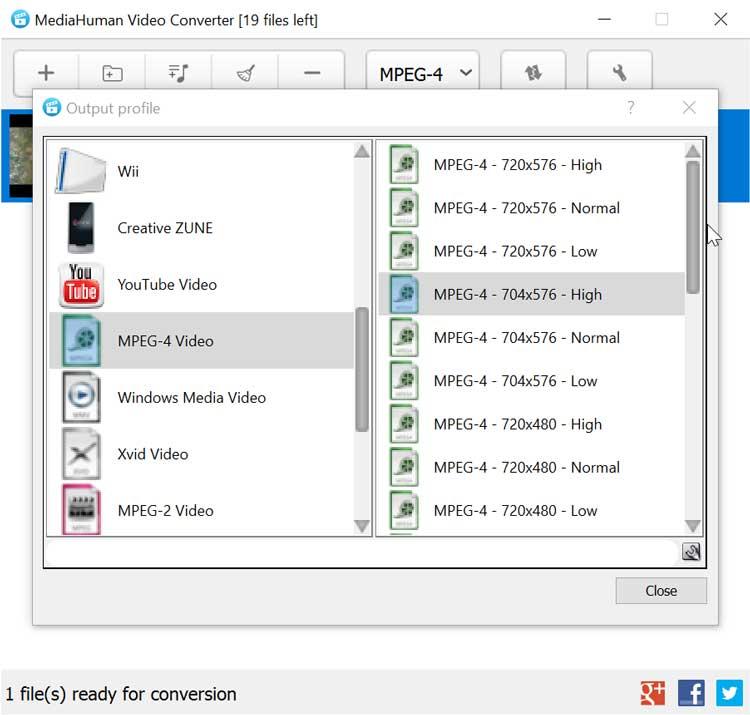 Make additional adjustments
Once the format is selected, we can make some additional adjustments from the tool-shaped icon (settings), where a new window will appear. In it we will find two tabs «General» and «Output». In the General section , we can change the language (although it does not come in Spanish), generate a new name for the converted file and carry out any type of action once the conversion is done. We can also configure the number of processors used, the option to delete the source file or receive notifications in case of failure.
If we click on the Output tab , we can configure the conversion format we need again, as well as something important such as the output folder where we want the new file that we are going to create to be located. We can also add the conversion directly to iTunes if it is a compatible format. Once the settings are finished, click on the «Close» button at the bottom right to return to the main menu.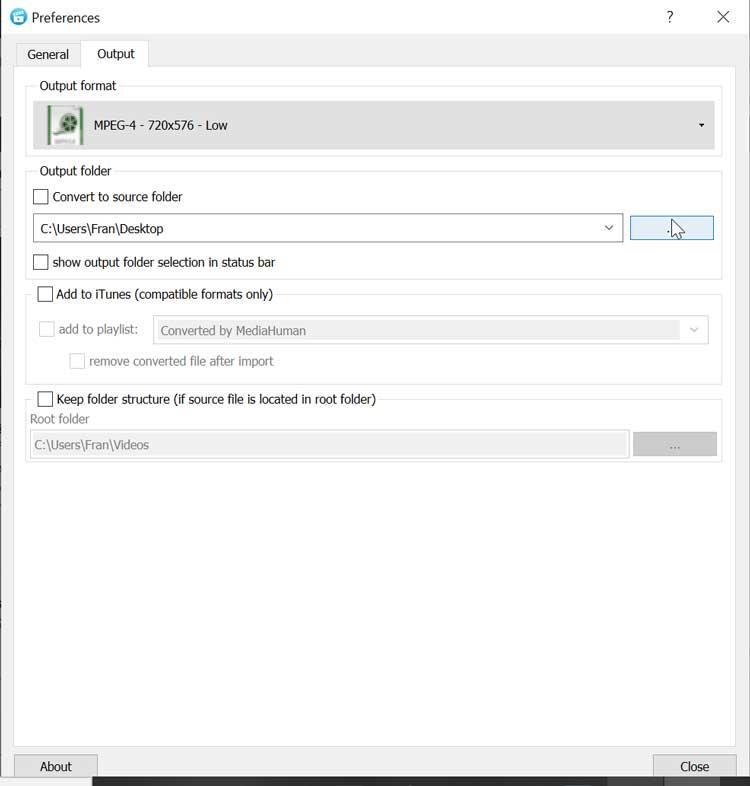 Convert your video with one click
Now we only have to start the conversion process for this, we click on the "Start Conversion" button, which we can identify by having two arrows, one up and one down. At that time, the program will begin with the conversion of the video that will be stored in the folder that we have previously selected. The conversion time is variable depending on the size of the file, the quality that we have chosen for its conversion and the power of our computer.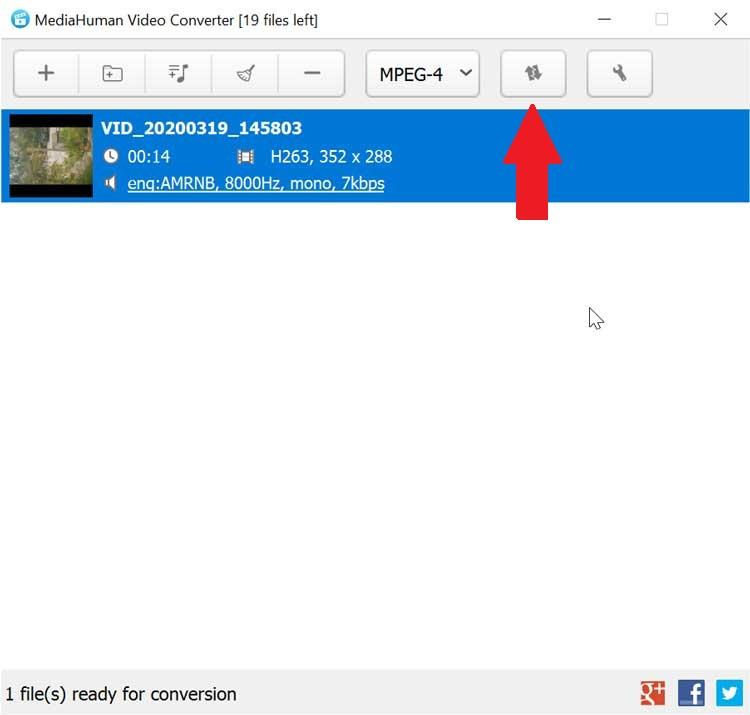 Download MediaHuman Video Converter
MediaHuman Video Converter is a video conversion program for Windows and macOS that we can download for free from its website . The installation file has a size of 31 MB, and its assistant will guide us through the entire installation process that is carried out quickly, without at any time trying to get us to install other own or third-party software and being free of any type of malware. It is compatible with all versions of Windows from XP to Windows 10 on 32 bit and 64 bit systems . It also has a paid version, which has a cost of 15.99 euros.
Currently its latest available version is 1.2.1 that was published on March 13, 2014, so it has not received updates for more than 6 years, which does not imply that the program works correctly either.
Alternatives to MediaHuman Video Converter
If we are looking for a program that allows us to convert videos to different formats, we must also take into account this couple of alternatives to MediaHuman Video Converter:
Free HD Video Converter Factory
With this program we can convert videos and audios between formats for free. It does not include any time limits on conversions or apply watermarks to the converted files. We can convert video to more than 300 formats. In addition, we can convert audio and extract tracks and audio from any video. Free HD Video Converter Factory is a completely free application that we can download from its website .
Xilisoft Video Converter
This software allows us to convert video from one format to another, being compatible with the most popular formats. In addition, it will allow us to extract the audio from a video to an audio format such as WAV or MP3, add watermarks, subtitles, the frequency of the frames … as well as carry out editing tasks such as cutting, merging, dividing, adding effects, etc. We can download a free trial version, with which we can convert a maximum of three minutes. We can buy your license from 24.95 euros.