multimedia
Choose which of who is the mkv video player that interests you the most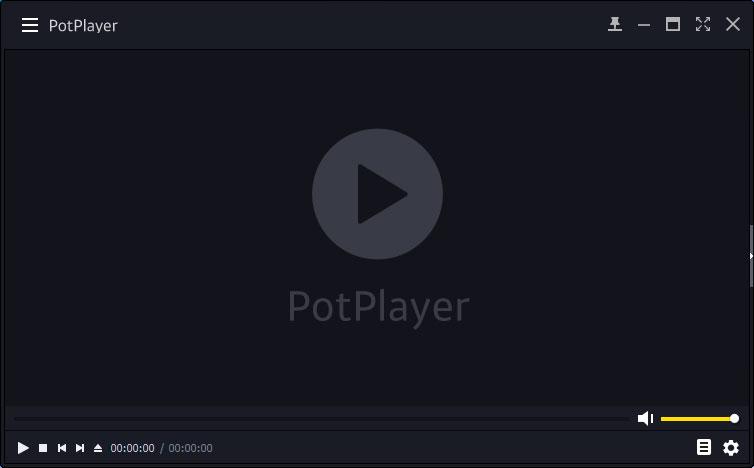 Using our computer to play all kinds of multimedia content is very common. Windows comes with its own multimedia player by default but it is not able to recognize all the existing files. If we like to watch videos in the best quality, we should use MKV files , and so that you can enjoy them without problems, today we bring you the best players compatible with the MKV format.
What is MKV and why is it so popular
MKV is short for Matroska, an open source file format, capable of containing a number of elements such as video, image or subtitle tracks in a single file. Thanks to its ability to play all kinds of content in high definition, it has become the most popular format and therefore has greater codec support than other video formats, allowing it to be played on compatible devices such as computers, televisions or DVD players. or Blu-ray.
Therefore, and taking into account that users in general are increasingly looking for a higher quality in videos, this format is gradually reaching the whole world. But despite all this, not all media players have support to be able to work with MKV without compatibility problems. So, now we are going to show you a series of interesting proposals in this regard that will be very useful if necessary.
Best MKV Compatible Players
5KPlayer
This multimedia player is characterized by being able to play content up to 4K and 5K resolution , being compatible with the MKV format . In addition, it also allows you to play other popular video and music files such as MP4, AVI, MP3, AVI among others and it supports subtitles (srt, sub, ass, etc). It will also allow us to perform other functions such as converting online video files into AAC or MP3 files, as well as sharing content wirelessly since it has compatibility with Apple AirPlay and DLNA. 5K Player is a free player and is translated into Spanish, being compatible with Windows and Mac OS computers.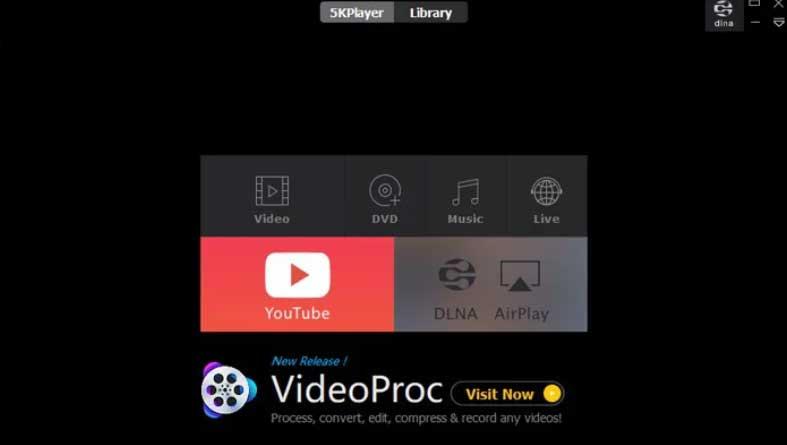 SPlayer
It is an audio and video player with which you can enjoy music and movies in almost any format, as it has wide compatibility, including MKV files to enjoy high definition videos. It also has a slow motion player and allows the possibility of opening URLs, making playlists or changing audio tracks. In addition, we can play videos from different streaming platforms such as Coursera or YouTube. Its interface is very simple and intuitive so its use is suitable for all types of users. SPlayer can be downloaded for free from its website.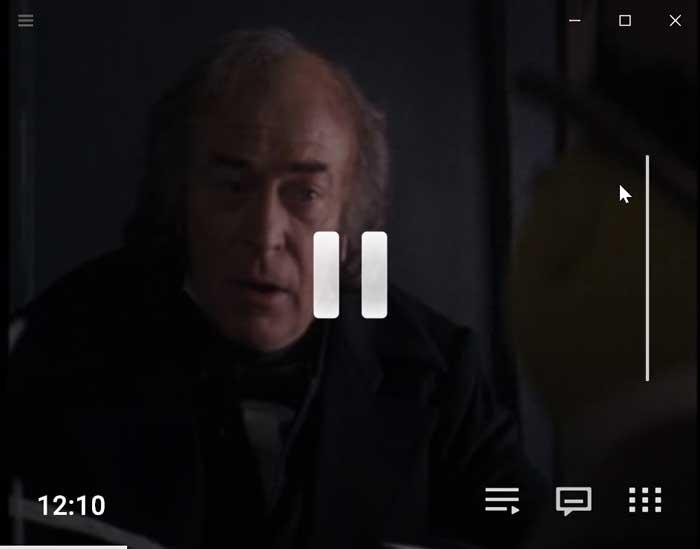 VLC Media Player
It is undoubtedly the most popular multimedia player, used by millions of people around the world. It is compatible with a large number of audio and video formats, including MKV, also allowing the playback of subtitles. It is also compatible with DVD, CD and VCD. VLC Media Player is multiplatform so we can use them on Windows, Mac OS and Linux computers and above all it is completely free without including any type of advertisement. In addition, it allows you to add skins and add extensions to make it as complete as possible.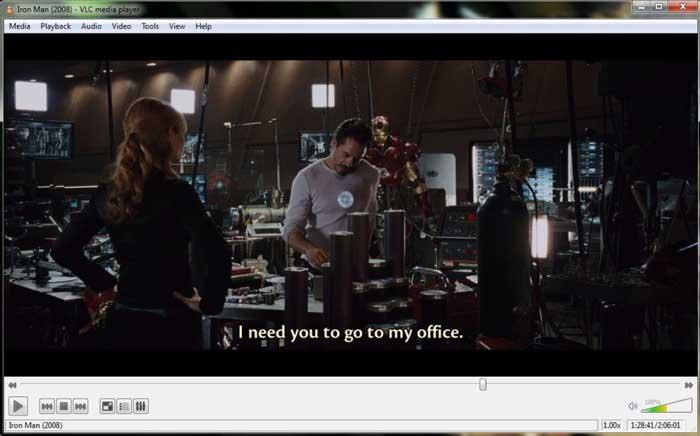 MPlayer
It is a multiplatform media player released under the GPL license. It is compatible with a large number of formats such as MKV, AVI, MPEG, VOB, among others. It also plays all kinds of subtitles, supporting up to 14 different formats. MPlayer is characterized by not having an interface, which is a very practical way to control all the program's options in a simple way, in order to enjoy how important it is to play multimedia. It is a 100% free player that we can download from its official website .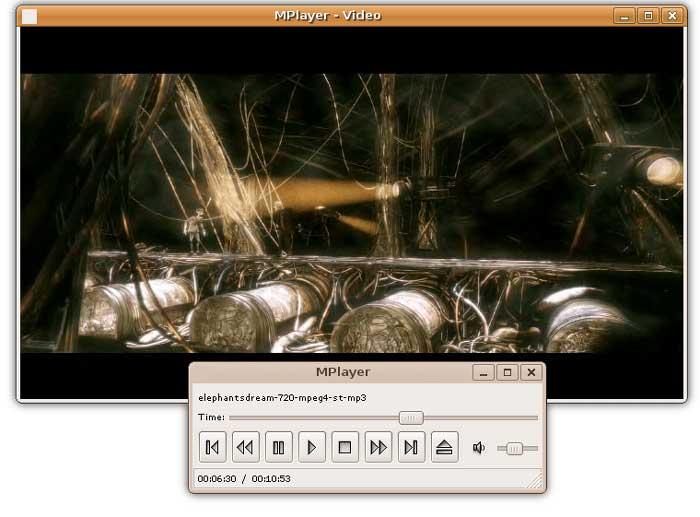 Bomi player
It is a free multimedia player for Windows, previously known as CMPlayer, which has a simple and minimalist interface. It supports a large number of formats, including MKV to play all kinds of content in high definition. It has hardware accelerated decoding via GPU. Bomi Player can also generate a playlist based on the file name. Also, the last played playlist is saved and restored automatically upon launch. You can download it from their website .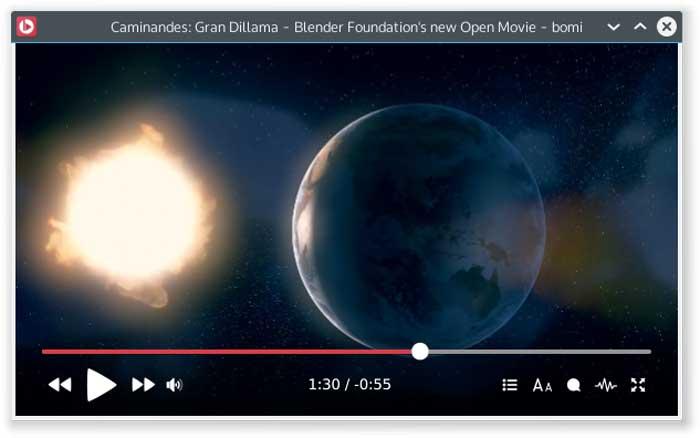 KMPlayer
We are facing an audio and video player for Windows, with interesting features, such as its compatibility with MKV files so that we can enjoy high definition videos in 4K and 8K and even in 3D . It has a large number of built-in codecs, so it is not necessary to install them separately. It also has subtitle support and allows online streaming via URL. In addition, it has a useful tool that will allow us to take screenshots of the videos. As if that were not enough, KMPlayer is free, it is in perfect Spanish and can be downloaded from its website .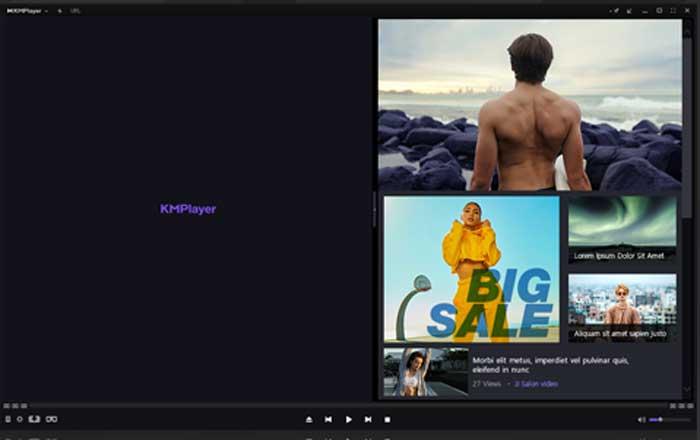 GOM Player
It is a multimedia player for Windows and Mac OS capable of playing MKV files , as well as other popular formats such as AVI, MP4, FLV among others. It is characterized by including the ability to play some half broken files , as well as find missing codecs using a codec finder. It also supports 360-degree video playback and can even be used as a YouTube video player. GOM Player is free, has been translated into Spanish and can be downloaded from its official website.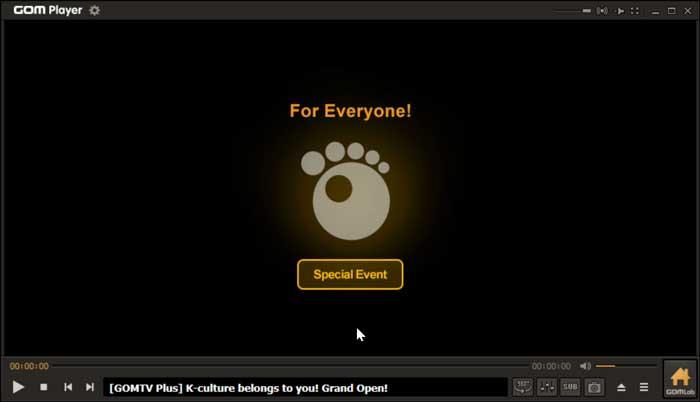 Divx Player
It is one of the most popular media players for Windows and Mac OS. With this powerful player we can create and play our favorite videos, being compatible with widely used formats such as MKV, AVI and HEVC up to 4K . DivX Player's media library keeps track of all of our videos, allowing us to create, play, and repeat a playlist, as well as automatically add files to our DivX Movies folder. We can download it for free from their website . It also has a Pro version, with more functions for 16.99 euros.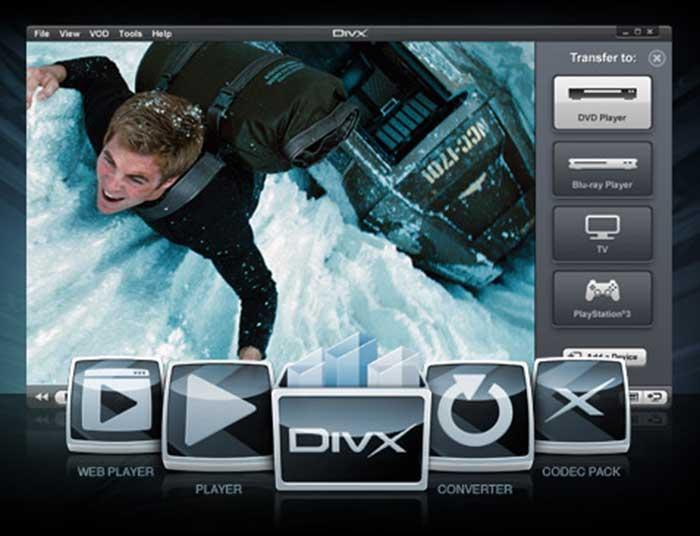 JetVideo
It is a light and minimalist video player with which we can play all kinds of video files (MKV, AVI, MPEG, DIVX, etc.), audio (MP3, MP2, WAV, etc.), as well as subtitles (SMI, SRT, SUB). It also allows you to play optical discs such as CDs and DVDs. It stands out for a simple and ingenious interface, makes its functions easy to understand, suitable for all types of users. You can download JetVideo for free from its website.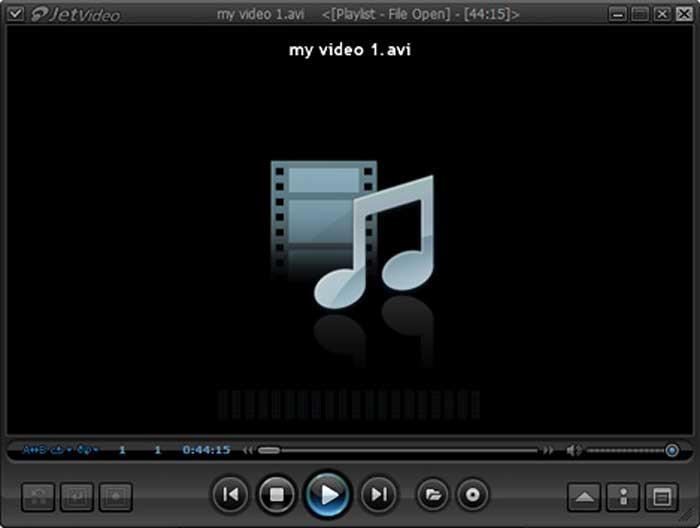 Media Player Classic Home Cinema
This is an interesting proposal that also focuses on the reproduction of video content, where we include the MKVs that interest us here. First of all it is important to know that it has been with us for a good number of years and that it is also known by the abbreviation of MPC-HC . Well, we are specifically referring to a proposal that over the years has evolved a lot thanks to the experience of its developers. At the moment it could be said that it is one of the most popular and used players of this type.
We are talking about a free multimedia player and in addition to open source, capable of working with both video and audio files. Over the years its compatibility has increased, and at the moment it already supports the coveted MKV that we are interested in here. At the same time from the software we can work with AVI, MPEG, MP4, QuickTime, Real Media, etc.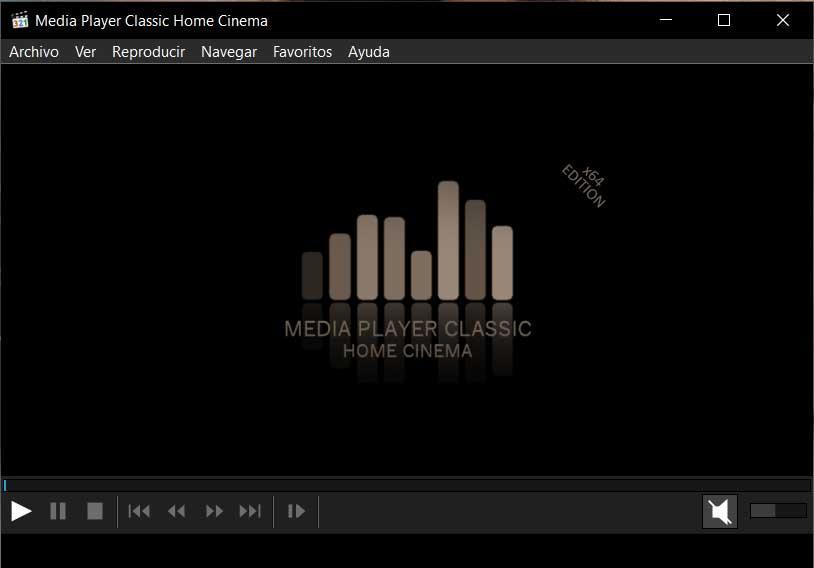 In addition, at this time it already presents some interesting additional functions such as the possibility of configuring its interface with an attractive dark mode. This will help us if we have to use the player in low-light environments, something quite common. In addition, and how could it be otherwise, we can drag content directly to its user interface, or add subtitles to the videos.
We can download the program from this link .
SMPlayer
SMPlayer is a free media player for Windows and Linux. It is quite simple to use and it has a wide list of options to play our videos without having to be an expert. This player is characterized by incorporating its own codecs so that we do not have to search for them externally, being able to reproduce practically any video and audio format that we need, including the popular MKV.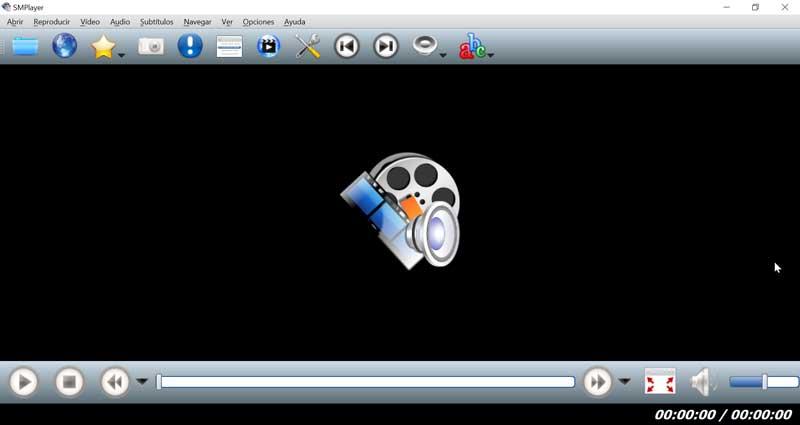 In addition, it incorporates the possibility of  remembering the options of all the files it plays . This is very useful when watching a video and closing the application quickly. Once we open it again, the application will automatically remember the exact point where we stopped watching the video, as well as the rest of the options such as volume or subtitles, just as we left it.
We can download SMPlayer from here .
PotPlayer
This multimedia player is capable of providing high performance when viewing any type of video file, as it is capable of producing almost any format , including the popular MKV . In addition, it includes a complete codec package and is compatible with "OpenCodec" so that we can add any other codec we need that is not included. In addition, it offers additional functions and its interface is completely customizable.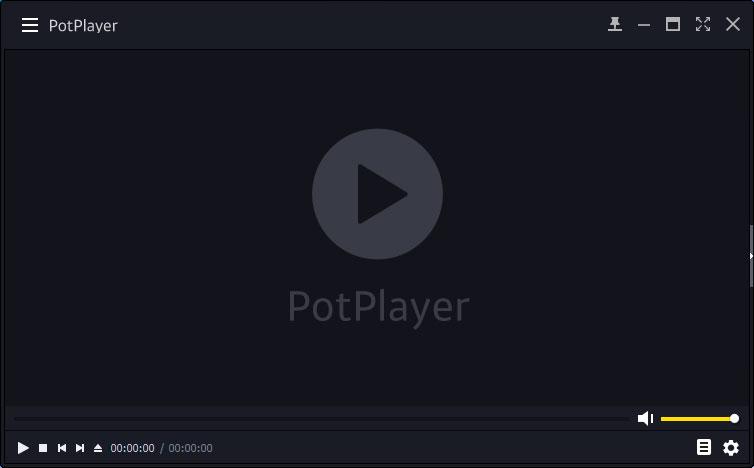 For those who love subtitles, PotPlayer offers us wide compatibility with text subtitles (SMI and SRT), DVD (Vobsub), Blu-ray subtitles, ASS / SSA animation subtitles and SMI Ruby tags, etc. It is also compatible with 3D content and all kinds of glasses.
Download PotPlayer for free from this link .