multimedia
Change the size and format of your photos for free with image tuner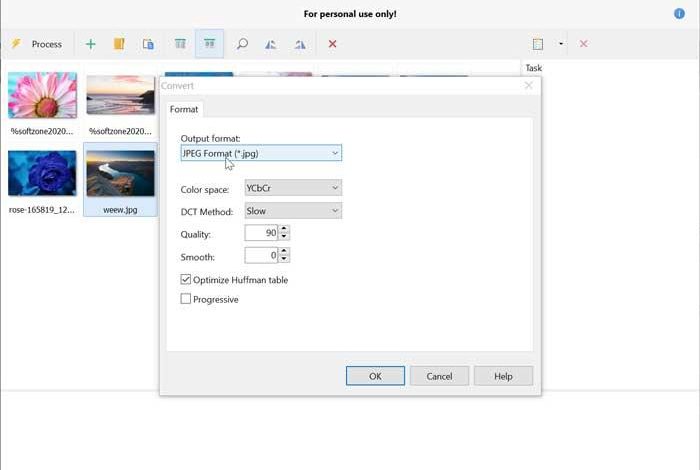 If we are users who must handle various types of image formats on a daily basis, we may need tools with which to carry out conversions between them. If we also need to change the format of a large number of files, it will be an essential requirement that we can perform batch conversions. To do this, we can make use of a program like Image Tuner, which will help us with the work, and about which we are going to talk next.
Image Tuner is a free image editor and converter that supports more than 20 image formats, including the most popular ones such as TIF, JPG, GIF, PNG, and even RAW images . With it we can perform tasks such as changing the size, the name, adding watermarks and batch conversion very easily. This batch processing means that we can work with several files at the same time to speed up the task.
With this useful program we can change the size and name of all our photos in batches, using its integrated templates or various configurations to convert between different formats. We can also perform simple editing tasks such as the ability to flip, rotate, color the images. Additionally, we may remove EXIF ​​data as well as any other information from our digital images.
A differential characteristic that we can find in Image Tuner with respect to other editors and converters on the market is that it offers us the possibility of resizing our photographs with predetermined sizes and suitable for sharing on social networks such as Facebook or Twitter, mobile phones such as iPhone or media players like iPod.
Make batch image adjustments
Once we run the program for the first time, we find its main menu with a simple interface that is not visually attractive, which, although it is only available in English, is not complicated to handle, since all the processes are quite intuitive. At the top we find a toolbar with different icons to develop our tasks. To begin, we must add our folder of images with which we are going to work. To do this, we can click on the "plus" icon (+) to add an image or click on the folder icon to add a folder with all the images inside.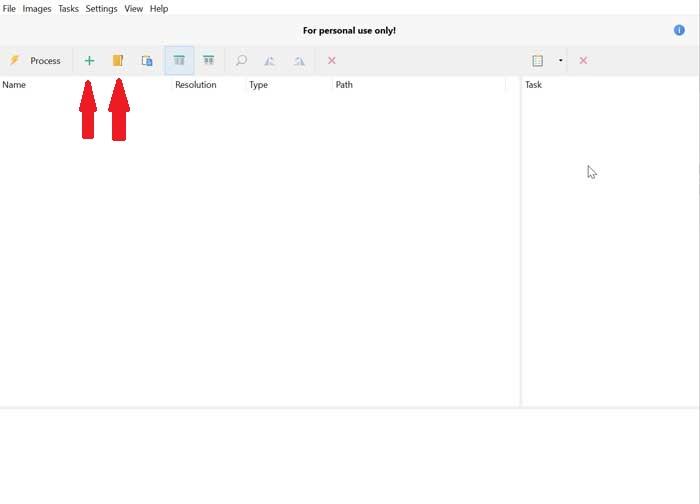 Simply add images for conversions
Once we have added the images, they will appear in a list format, being able to organize them by name, resolution, file format and path where they are saved. If we prefer, it is also possible to see them with a preview thumbnail, in order to know how to differentiate them more comfortably. To do this, we will only have to click on the «Thumbnails» icon on the toolbar. Within the toolbar itself we will also have the possibility of rotating the images or deleting them.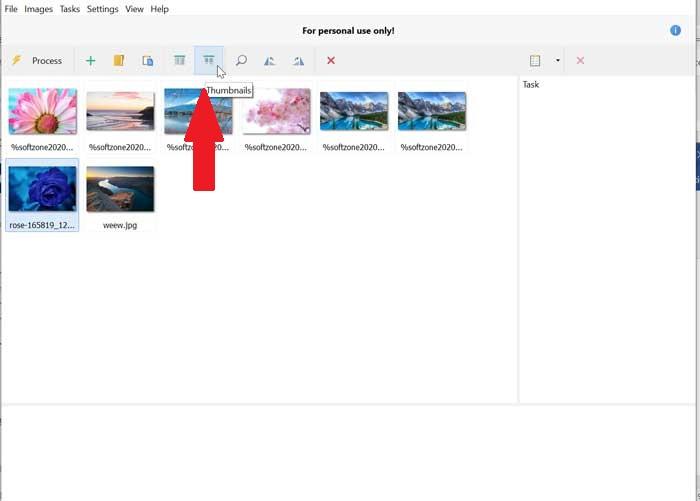 To start working with them we can use the «Add Task» icon that we will find in the upper right part. If we click on it, a list of different actions that we can perform will appear. For example, we can change the name, delete the EXIF ​​information, color, flip or rotate. We will also have available a series of editing effects such as adding filters, shadows, grayscale, sepia or modifying the contract.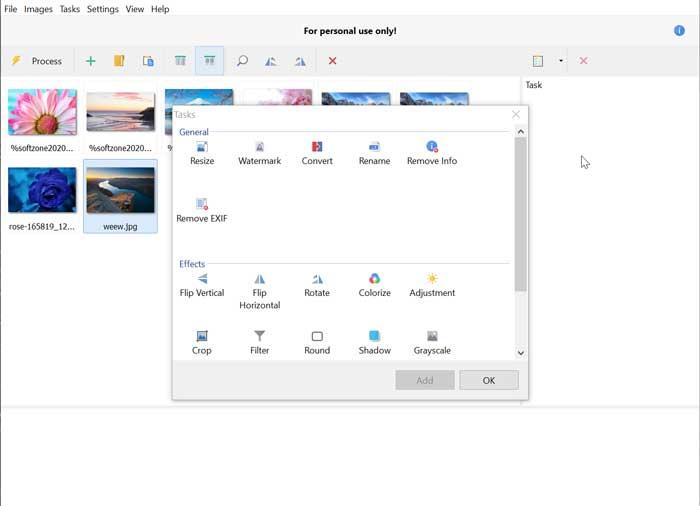 We can make minor editing adjustments
If we are going to convert images between formats, we can click on the «Convert» icon and a small menu will appear where we can select the output format (JPEG, PNG, BMP, GIF and TIFF) and the quality or compression, depending on of the format to which we are going to carry out the conversion. Once the parameters have been selected, click on «OK.» All the editing changes that we make will appear in the right column where it says «Task». In this way we will be able to see the changes that we have been adding so that they are applied at the time of making the conversion.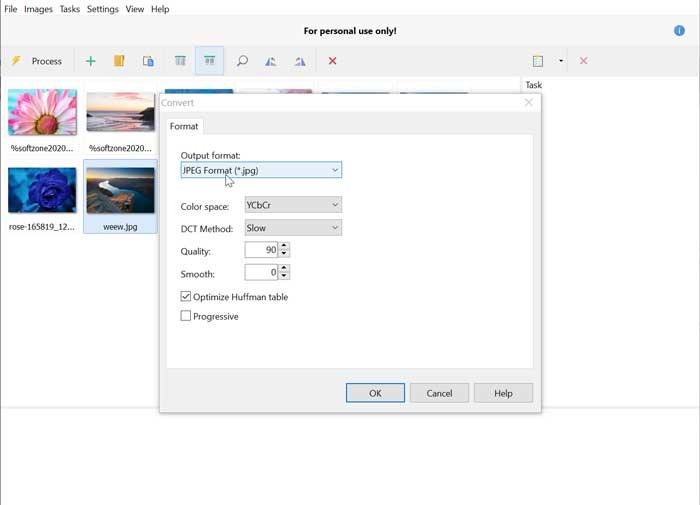 Finally, we only have to carry out the conversion for which we can select all the images that we want from those that we have previously added and finally click on the «Process» icon, located on the left side of the toolbar. Once we press it, we must select the output folder where the converted images will be saved and then the conversion will be carried out quickly.
Download Image Tuner
Image Tuner is a completely free image editor and converter that we can download directly from the developer's website . The installation file is very small, it only occupies 3.1 MB and its installation, through its wizard, is very simple and fast. The application is compatible with the Windows operating system in its different versions, XP, Vista, 7, 8, 8.1, 10 (32 and 64 bits). Its use has a minimal impact on the performance of our PC, since it uses a low amount of CPU and RAM, so it can be used by all types of computers.
The latest version available so far of Image Tuner is 8.0, which dates from September 23, 2020, which gives a good account of the excellent maintenance and updates policy by its developers.
Alternatives to Image Tuner
If we need an application to edit and convert images in batches, we propose a couple of alternatives to Image Tuner to take into account:
AVS Image Converter
With this program we can change the size, rotate, add watermarks and apply effects to our images. It will also allow us to work in command line mode with several images at the same time since it allows batch processing. In addition to performing conversion functions, we can also adjust certain image parameters, such as brightness, contrast, saturation or tone. Download AVS Image Converter for free from its website .
Contenta Converter
With this application convert all types of images to different formats, either one or one, or by batch management since it has support to use hundreds of files simultaneously, including RAW and PDF formats. It also allows automatic switching to recognizable names using metadata and is capable of reducing the size for screens, web pages, iPod and PSP. We can download a free 30-day trial version from their website .