multimedia
Be original on whatsapp by creating your prayer animated gifs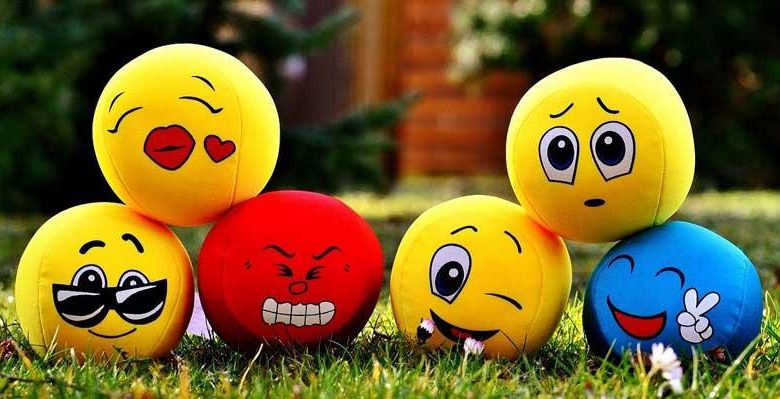 As is usually said, a picture is worth a thousand words. This is something that is extended to all kinds of areas, including technology. That is why today, whether in social networks or messaging applications, we use all kinds of photos, video or animated GIFs.
All these files that we are commenting on help us to communicate in a more direct and expressive way with other people over the Internet. For all this, as most of you already know, we use a wide variety of multimedia elements, in addition to the traditional text, of course. Therefore, in order to communicate in the best possible way, we can use static images, memes, videos, or the stickers that we use so much.
But that is not all that we have at hand in this regard. With this, what we want to tell you is that at the same time another of the elements that we usually use in these tasks that we comment on, only animated GIFs.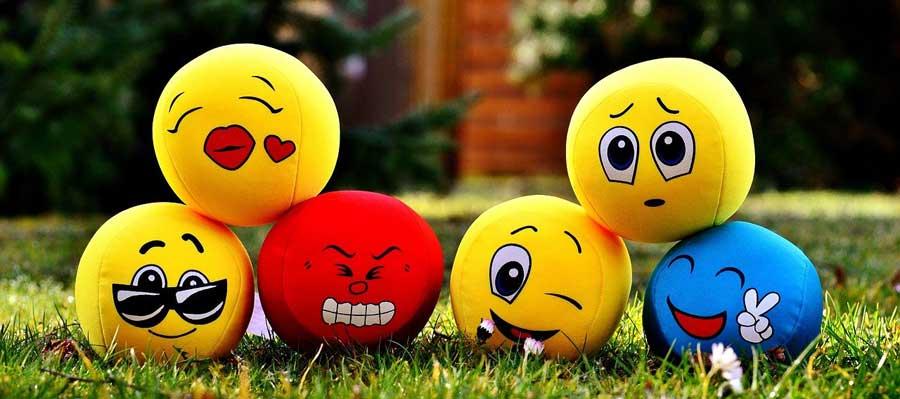 These we usually use both in social networks and in instant messaging applications, among other platforms of the style. Of course, it is precisely for all this that we can find a good number of elements of this type on the Internet.
How to be more original on social networks or WhatsApp
With everything and with this, one of the drawbacks that we find here is that these elements that we are talking about on the Internet, are available to anyone. This means that any Internet user in the world can use these GIFs, emoticons or photos to use them in their communications with others. This is mainly due to the fact that they are already predefined and therefore we can download and use them on all types of platforms.
But at the same time it may be the case that what we really want is to be as original as possible. This will mean that, when exchanging this type of content, we use original and own elements, not those shared by everyone. That is why the best thing to do if necessary is to create our own personalized content.
Precisely for this reason is why in these same lines we are going to talk about how to create your own transparent animated GIFs. This is something that we are going to achieve in a simple and fast way. To achieve this, the first thing we must do is make sure that the images that we are going to use as input are in PNG format and that they do not have a background. With this, what we are going to achieve is to have our own animated and transparent GIF animations. Later on we can use them on any platform or application over the Internet, for example.
Online applications to create transparent animated GIFs
Ezgif, clear GIFs with different size photos
First of all we will talk about the proposal called Ezgif which you can access from your Internet browser from this link . Here we find a web application in which the first thing we will have to do is upload the photos that we want to be part of the transparent GIF. In addition, it does not matter that they have different sizes, as long as they do not have a background. This is because the online application itself allows us to resize these input elements before creating the transparent GIF.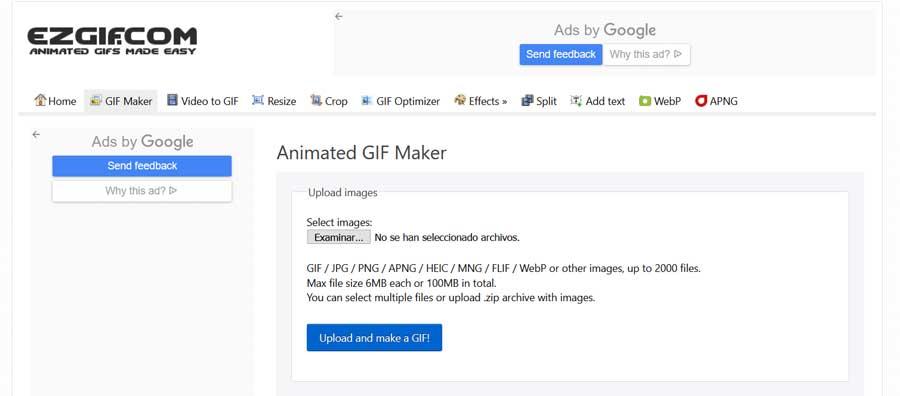 At the same time we will have the possibility to customize the delay time between the uploaded images that are part of the animation. We achieve this independently for each of them. We can also specify your order or the number of loops. We also find a preview function to see the final appearance of the animated transparent GIF before downloading it.
GIFMaker, create a transparent animated GIF with up to 300 photos
On the other hand we find another alternative of this type called GIFMaker. You can access it from this link and we find a free web application to generate animated and transparent GIF files. As you can imagine, the first thing we will do here is add the corresponding input images that will be part of the animation. Next we have to press start the process as such. It is worth mentioning that here we can use up to 300 images in JPG, PNG or GIF format without a background to obtain what we are looking for.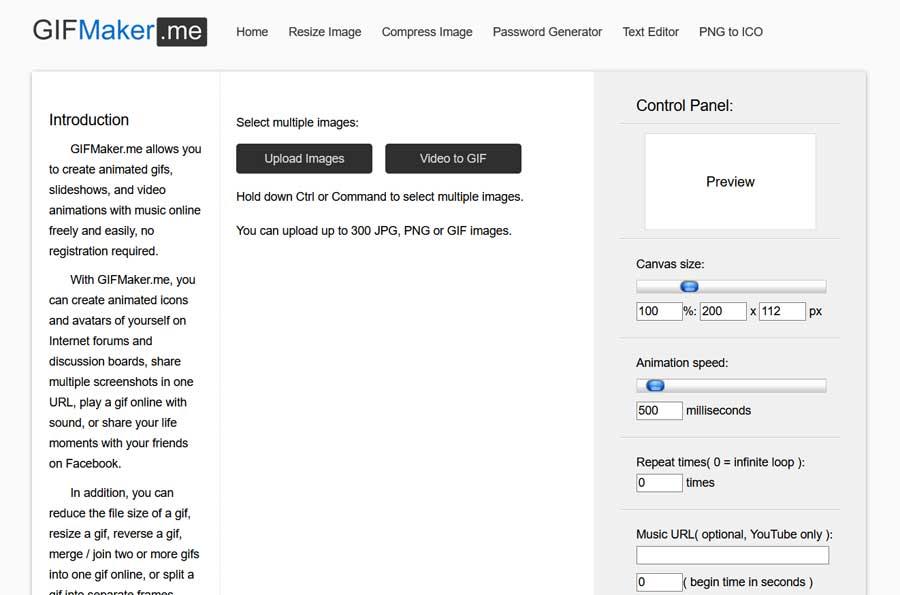 Once the creation work has finished, we will be able to adjust some parameters such as the speed of the animation or the number of repetitions of the loop.
GIF Make, set and create your own transparent animated GIFs
Here we find GIF Make, another proposal of the same type that we can access from this link . This is another online application that we also use from our Internet browser and to which we only have to add the images with which we are going to work to create the transparent animated GIF. To achieve this, we must first upload the bottomless content with which we want to work.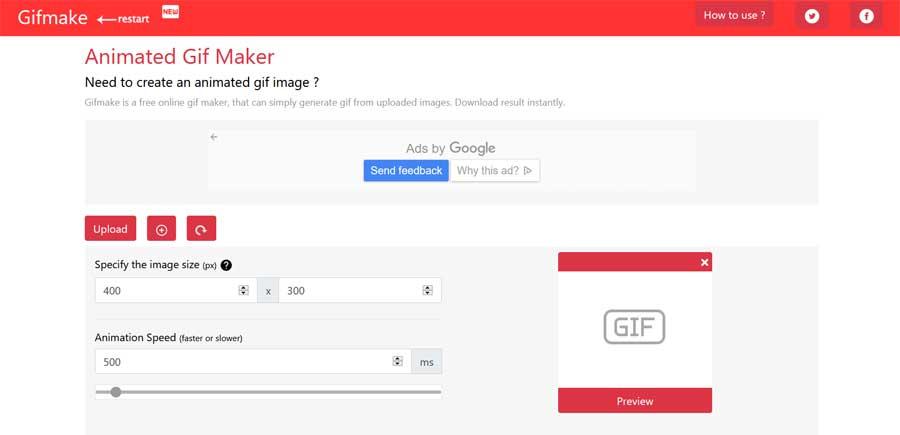 Then the web application itself gives us the opportunity to rearrange the uploaded photos so that they appear to our liking. At the same time we can eliminate those that are out of tune, set the delay time, draw on them, or duplicate them. We achieve all this through the controls that we see at the bottom of the main interface.
Giphy, one of the most popular proposals for transparent GIFs
As we mentioned, for this task that we are talking about in these lines, here we find one of the most popular proposals. It is the creator of animated GIFs from the Giphy portal that, how could it be otherwise, allows us to create these animations from a sequence of images that we previously uploaded to the platform. These can be, for example, other GIFs without a background that we have on the disc.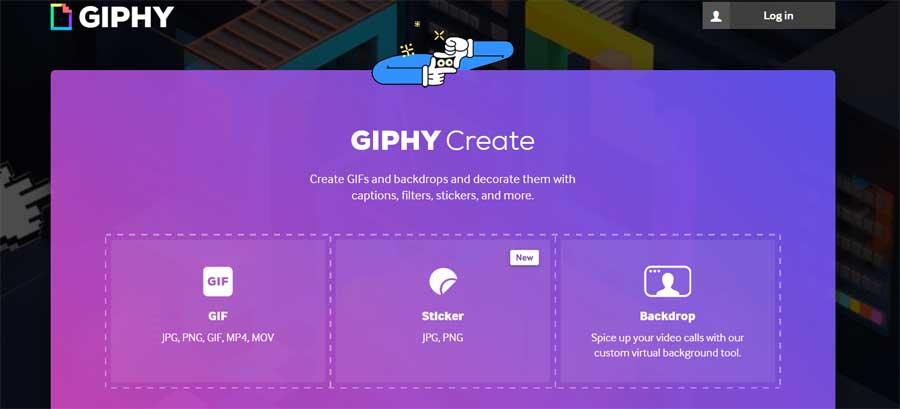 It is worth mentioning that we also have the possibility of creating a GIF from a video from websites such as YouTube. To take advantage of all this that we tell you, we can do it from this link .
MakeAGif, create transparent animated GIFs in just a few steps
We can also choose to use this other proposal called MakeAGif, which we can access from this link . Although here we have several ways to create these animations, to achieve what we are looking for, the appropriate thing is that we use images without a background. To do this, we click on the Pictures ti GIF button to upload the corresponding own files.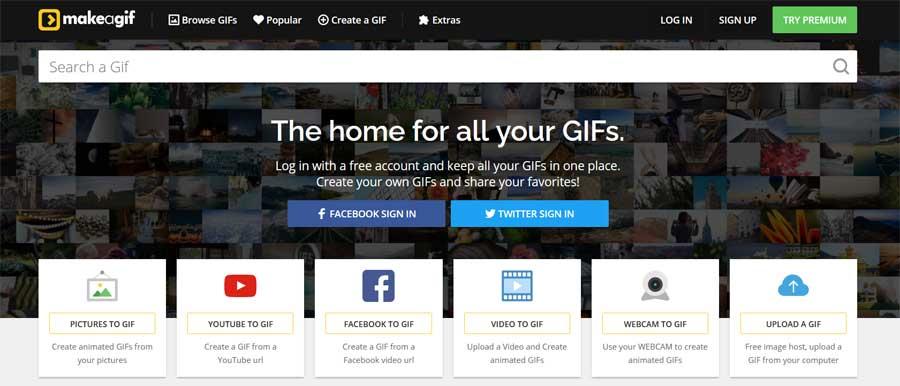 Say that in the same way we can use a YouTube video, Faceboook, a video that we have saved, etc.