multimedia
Audacion, a powerful music player that supports winamp skins to remind you of old times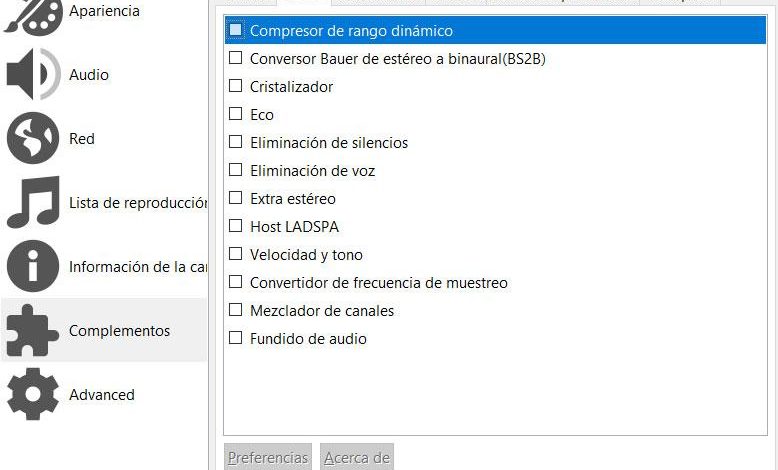 Many of you will remember that several years ago, the multimedia player sector was clearly led by Winamp. We are talking about a versatile and reliable software that played most of the digital music formats of the moment.
At the same time, this popular program was resurrected just a few months ago and works quite a bit even today. All this despite not having received updates for a long time, specifically several years. There are many who still miss the original aspect of the program, so we are going to talk about an alternative solution.
We refer to Audacious, an interesting open source music player for Windows and Linux . As it is easy to suppose, this is a valid program to be able to enjoy our music library all day on the PC. In this way, with this program we will have the possibility to add individual files, complete folders or URLs as playback paths. In the same way, we can search directly in our library of themes to locate those that we are going to load.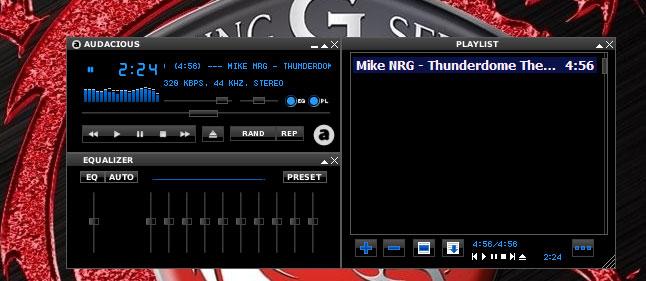 How could it be otherwise, in the main interface we find the usual buttons to play, pause, stop, skip next and previous tracks, repeat, etc. Similarly, Audacious allows you to view the information or metadata of the song, jump to a specific timestamp, or set a custom repeat point. Once we are in the playlists menu , we can create new ones or manage existing ones. Meanwhile, when it comes to themes, we can remove duplicates or unavailable tracks with one click.
Try this media player, Audacious, similar to the legendary Winamp
We must also bear in mind that the export options support playlists in ASXv3, Audpl, M3U, PLS and XSPF formats , lists that can be customized. To access the different configuration options of the program, in the upper left corner of the interface we find the corresponding button.
Thus, the "Services" menu will allow us to access the available plugins, while the "Output" menu contains the volume controls, the equalizer and the effects. At this point, say that we can use the same skins that we downloaded and used in Winamp, here, in Audacious.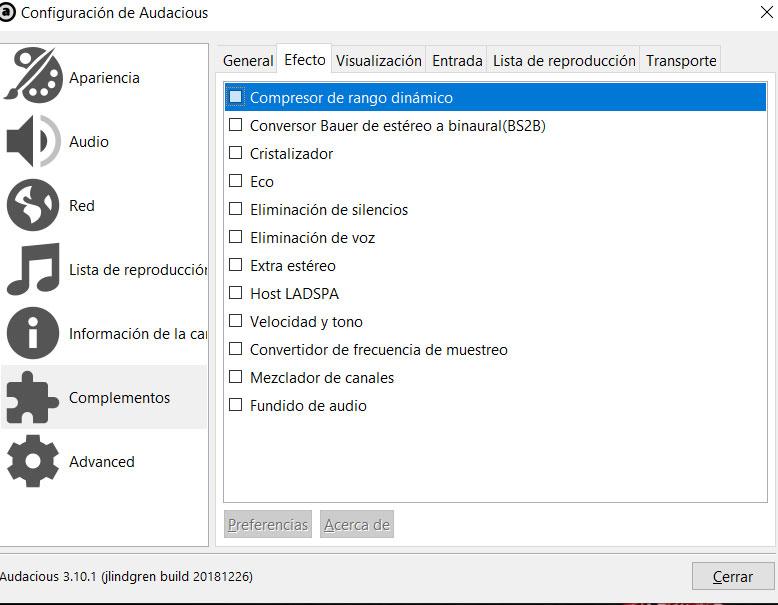 As we create new playlists, these will be added to different tabs so that we can manage them in the best way. In addition, it is also worth highlighting another of the strengths of Audacious, is that it has many plugins. All of them are initially included in the installer itself, and among these we find decoders, visualizers, audio effects, album covers, etc.
That is why this solution for music playback will be ideal for all those who want to remember old times. At the same time, it is specially trained and adapted to current multimedia standards and modes of use.
Alternatives to Audacious for listening to music on PC
But at the same time we must bear in mind that this is not the only alternative that we can use at this time. On the Internet we have other programs that will also be very useful in this same sense.
AIMP Player : this is another alternative that focuses on the reproduction of music files that could also be very interesting to us. One of the main elements that we are going to deal with here when managing this music content are the playlists. Therefore these are objects that we create and treat directly from the program. In principle we find an interface that has several well differentiated sections, quite simple as well as very functional. This helps us to control the aforementioned lists, or the music playback that takes place at that moment. To test the program first-hand, we can do it from this link. In turn, it is worth noting that it is compatible with most of the current audio formats.
ACG Player : at the same time we can also opt for this other powerful proposal. It is characterized by being compatible with both music and video files, as well as offering us an attractive user interface. To give us a rough idea of ​​what we are going to find here, we will say that it shows a series of customizable animations when playing music. In order to test ACG Player, you can do it from the Windows 10 store .