multimedia
Adobe premiere pro vs final cut pro x, which is the best video editor?

Today we can find a large number of programs to edit videos. However, if we really want to edit them like a pro, add effects and achieve a perfect finish, things change, and the list is greatly reduced. In the end, most users looking for a professional video editing software have to choose between two: Adobe Premiere Pro vs Final Cut Pro X .
It is impossible to say that one of the two is better than the other. Each has its own advantages and disadvantages. And once we get used to using one of them and have mastered all its features, they offer us totally professional results.
However, if you are doubtful about whether to start with one or the other, then we are going to see in depth what each of these editors offers and which one we should choose.
Adobe Premiere Pro, the Photoshop of videos
When we talk about editing photos, the first program that comes to mind is Photoshop, of course. This is the most complete professional non-linear video editing software that we can find. However, the shadow of Adobe goes far beyond photo editing, and one of the points where it was not going to miss the opportunity to show its worth is in video editing.
Adobe Premiere is the most complete professional video editor that we can find. The company wants this to be a video editor for all users, both those inexperienced who edit videos on a personal level and for those who need to edit video in the highest resolution and with a professional finish.
This company is betting a lot on AI, and in the latest versions of Premiere Pro we can find many points of the program in which this artificial intelligence helps us achieve the best possible results.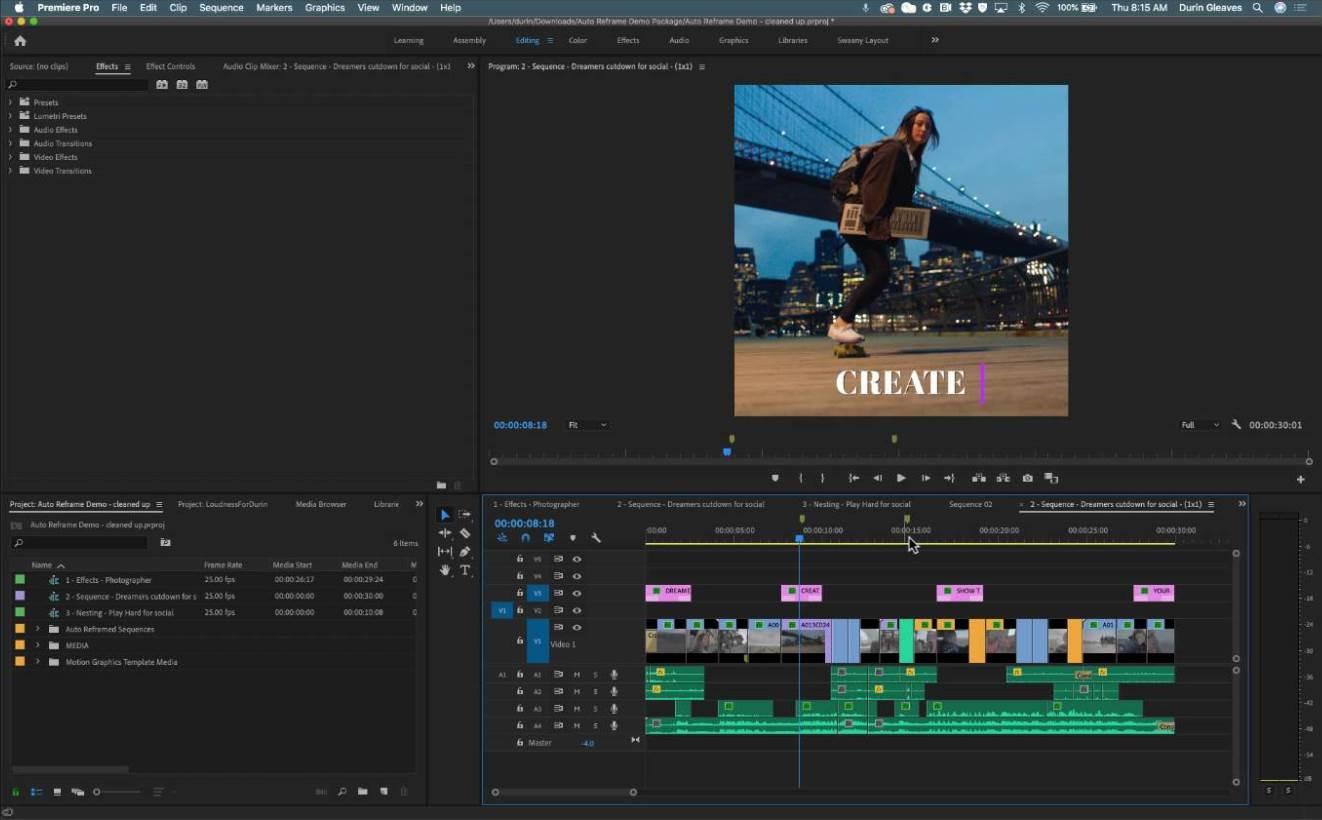 Advantages of Adobe Premiere Pro
Adobe's non-linear video editing software offers users several benefits that other alternatives cannot. The first one, and very important, is that although it uses an interface similar to that of other programs from this company, Adobe has achieved an interface that adapts seamlessly to the needs of all users. In addition, we can find several workspaces, spaces that we can customize and even create from scratch. In this way, it is not the user who has to adapt his work methodology to the program, but the program that adapts to the user. The learning curve of this program is much simpler than that of other similar programs.
Another of the most sources of this software is the ease with which it connects and works with other Adobe programs . The most important thing is your compositions synced with After Effects . In addition to adding effects to videos, After Effects is a very popular tool when creating titles, transitions or intros, for example. The libraries colors and even import content from Photoshop and Illustrator is also one of the main advantages of this software.
Adobe is always up to date in technology, and therefore its software is always compatible with the latest codecs, formats or resolutions. In addition, its subscription model allows us to pay a certain amount per month and always have the latest version of the program without paying for renewals.
Drawbacks of Adobe Premiere Pro
Whenever we are going to edit video it is advisable to have a high-end computer . This should have plenty of RAM (preferably 32GB), a top-end processor (i7, for example, in Intel's case), an SSD, and a good graphics card to speed up rendering. However, with Adobe Premiere this recommendation becomes a requirement. And it is that this software consumes many, but many resources.
If we have a mid-range or lower-end computer, it is most likely that, although the program will work, working with it will be desperate. It will take a long time to render the content, and any small change will imply a new rendering. Something that many times we cannot allow.
Also, although Adobe software has improved a lot, Premiere is one of the most crashing programs . It is vital to activate the auto-save of the data every 5 minutes if we do not want to lose hours of work due to an unexpected closure or crash. This is something that many users have complained about but it does not disappear.
Relying on other Adobe programs for certain tasks can also be seen as inconvenient. Why can't I, for example, add effects from Premiere Pro and have to rely on After Effects? Why do I have to edit the audio with Audacious? Also, the connection bridge between programs does not always work as it should or apply changes in real time between programs.
Final Cut Pro X, the reason for many to buy a Mac
Final Cut Pro X is Apple's non-linear video editor. This editing program uses Apple's Metal engine to offer its users the best performance and maximum stability for all types of projects. Apple wants to stand up to Adobe and its entire suite by making it the only video editor for everything editors need, from start to finish.
In addition to its new video editing engine with magnetic timeline (so there are no black spaces), this software offers us a series of tools to be able to work with it in the most comfortable way possible. For example, we have tools for organizing content according to tags and categories, and a complete multichannel audio editor to optimize the audio of our creations. In addition, Apple offers us the Motion Graphics function for creating professional titles and effects as an alternative to After Effects . And thanks to Compressor, video encoding achieves exceptional results.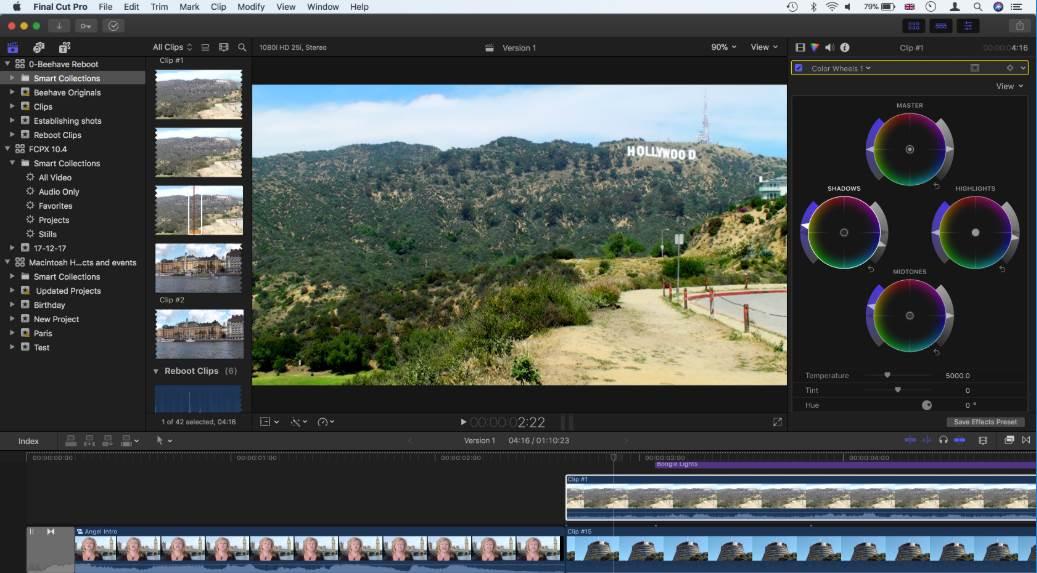 Advantages of Final Cut Pro X
One of the advantages of this video editing software is that it is exclusively programmed to work on macOS, with specific hardware. This gives you the maximum performance when it comes to editing all kinds of videos, even in 4K and HEVC format, and also the characteristic stability of this company.
Over the years Final Cut Pro X has gained great prestige, to the point that many users buy a Mac to be able to use this program to edit their videos. After all, it is one of Apple's sales techniques.
Unlike other video-editing programs (like Adobe's) that work under subscription, Final Cut Pro X can be purchased from the Apple App Store for $ 299.99. A single payment that will allow us to use the program in an unlimited way. In addition, it is a significant reduction compared to version 7 of Final Cut, which cost a thousand dollars.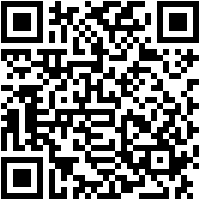 Another advantage of this video editing program is that it allows you to edit and compose video from multiple cameras more easily than other alternatives. In addition, the use of chroma is better controlled and the post-processing results are more professional.
Drawbacks of Final Cut Pro X
The biggest drawback of this software is that it is only available for macOS . If we have a Windows computer we will not be able to use it. And if we choose to virtualize macOS or configure a hackintosh, it will not work as well as on an original Mac. This already leaves out many users who need a good video editor but do not want to invest in an Apple computer.
Although Apple always creates intuitive and easy-to-use products, there are many professionals who find the Final Cut Pro X interface much more complicated than that of other alternatives, such as Adobe Premiere Pro. Since a professional will spend many hours in front of this interface , it is best if you feel as comfortable as possible with it. The interface of this software is not customizable or adaptive.
Final Cut Pro X is quite a controversial version. This replaces the previous version of the program, called "Final Cut Pro", and is totally incompatible with it. Also, Apple changed the editing approach in this version, something that users did not like.
Final Cut Pro X or Adobe Premiere Pro, which one to choose?
Each program has its own advantages and disadvantages. What may be good for some users, may not be good for others, who have other needs. As if we have been familiar with one interface for a long time, suddenly switching to another without necessity can mean a waste of time and a decrease in professionalism until the other program is mastered.
Now, if we have never started to edit videos with either of the two programs and we have to start with one of them, which one to choose?
If we are Windows users the thing is clear. Since Apple software is not available for Windows computers, Adobe Premiere is the only alternative we have left. Unless we don't mind investing in a Mac to use Final Cut.
If we already have a Mac, or are going to buy it, then we can choose either of the two, since both are available for macOS. Many professionals agree on one thing. And is that if we are only going to edit relatively small videos and what we need is very fast, Final Cut Pro X is far superior in this aspect to Premiere.
If, on the other hand, we want to have greater versatility when creating effects, better video production and manage very large videos without problems, then it is better to choose Adobe Premiere .
Finally, the price is another factor to consider. While Final Cut Pro X costs $ 299.99 for a perpetual license, Adobe Premiere Pro is priced at $ 24.19 per month . And if we want to have all the Adobe programs at our disposal, the price rises to 60.49 euros per month. In less than a year and a half, Final Cut will be cheaper than Premiere.
Other alternatives to edit video
As we have mentioned before, for the different PC operating systems that we can find today, there are many programs focused on video editing. Here we have focused on two of the most popular proposals on the market, but as you can imagine, they are not the only ones. That is why at the same time that we have talked about the differences, advantages and disadvantages of Adobe Premiere Pro and Final Cut Pro X, we will mention other similar solutions.
Shotcut
On the one hand, it is worth taking into account this program that we can use on computers based on Windows, macOS and Linux . Actually here we find an open source video editor that users all over the world like a lot. If there is something that we can highlight in this specific proposal, it is the quality that it offers us in the resulting projects . Likewise, you should know that it presents a high functionality distributed among the menus of its main interface. We can test all this from this link and the program receives updates on a regular basis. In this way, what is achieved is that little by little it improves over time.
Hitfilm
At the same time, we will also have the possibility to use this other proposal for editing work on Windows and macOS . First of all, we must know that this is a somewhat more domestic alternative than the ones we talked about in depth before. Not for nothing could we say that Hitfilm Express is not used in professional circles as it is with other of its competitors.
But that doesn't mean it's a bad proposition in this regard. In fact, we will have the possibility of working with a free alternative with which to carry out our own video compositions in a fairly affordable way. For those in the know, it should be mentioned that when talking about this software, we have at our disposal a non-linear video editing solution for projects with a timeline. We can also make use of many functions of this type that will greatly facilitate our work, both with 2D and 3D objects. It also includes a multitude of effects and presets, and transitions. We have the possibility to download the program from this link .