multimedia
Add a watermark to your videos and prevent anyone from appropriating them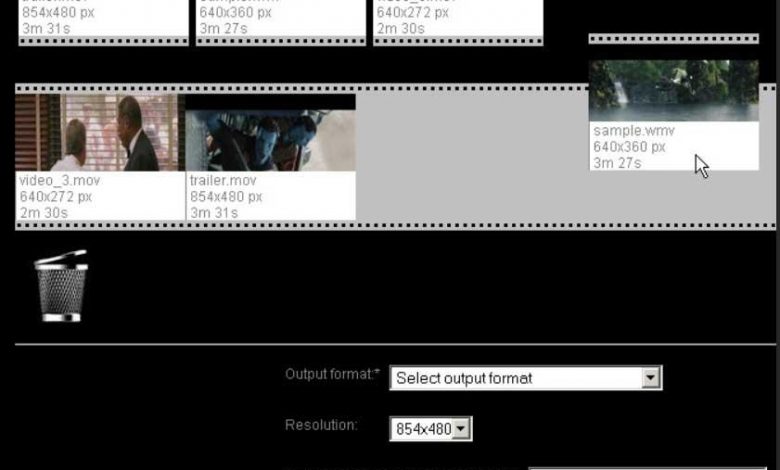 Although we are working with a greater number of files of all kinds on a computer every time, those related to the multimedia sector are the fastest growing. Here we refer to proposals related to video, images or sound.
In fact, along these same lines, we do not want to focus on a specific sector that we already use in all types of environments and work modes. Specifically, we refer to videos, elements that do not stop growing both in professional projects, such as more domestic or leisure uses. The truth is that it is becoming more and more common that, without having previous knowledge in the subject of video editing, we can work with them. To do this, we can currently use various applications especially suitable for these tasks.
What are video watermarks
This is because thanks to the functions they offer us, in a few minutes we can obtain spectacular results. Later these files can be used in other works, or simply to share them on the Internet . Of course, whether we are professional video editing users or simple amateurs, we will never like others to plagiarize our creations. That is why the best we can do is protect them with watermarks.
In this way, we largely prevent other users from appropriating their own work for their use. To say that this is something more and more common due to the widespread use of the Internet in all areas. At this point, we will tell you that for all this, one of the most widespread methods for protecting our videos for a long time is to add a watermark. In this way we achieve that this content is identified as ours at all times.
That is why in these lines we are going to show you some programs that have been specially designed for this. This way they will help us in these tasks, that is, to add watermarks to videos in a few steps.
Programs to add watermarks to videos
Format Factory, convert and add watermarks to videos
We are going to start with an interesting proposal focused on the use of videos whose main objective is their conversion. For this, it proposes a simple user interface that is of great help to us for these conversion tasks. How could it be otherwise, it also has support for a huge number of file formats of this type.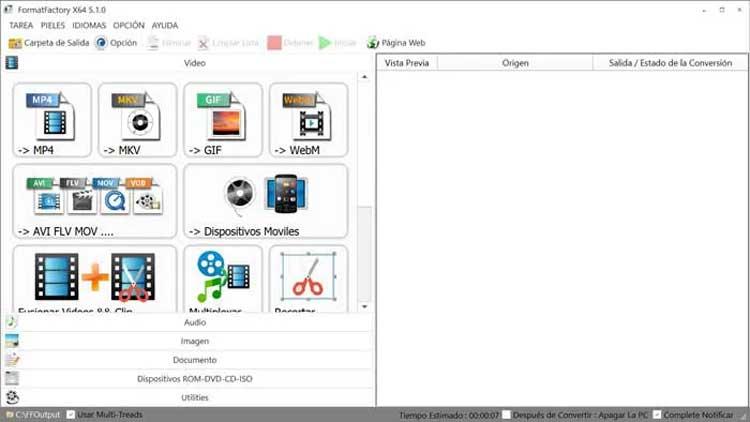 But that's not all. Format Factory, in addition to a free multimedia converter, also has the function to add a watermark to videos. Finally, it is worth mentioning that the program can also work with images and audio. To test it you can download it from here .
VirtualDub, an advanced solution for adding watermarks
On the other hand, we will talk about VirtualDub, an application that focuses on video editing at all levels. It is a free solution that has been with us for many years and that has not stopped improving. Say that it is suitable for both professional and more domestic uses, since it adapts to both uses.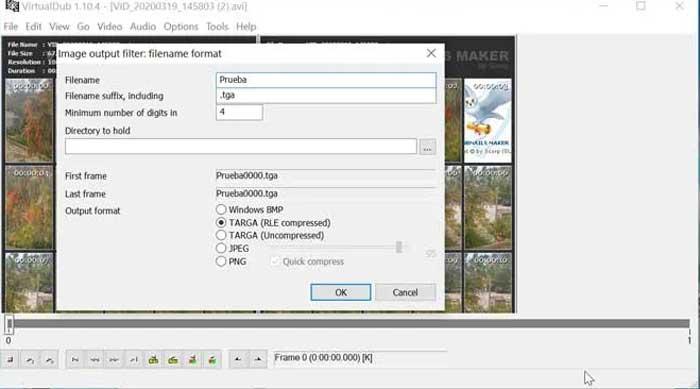 Therefore we will say that VirtualDub is a powerful video editor with many options that help us to carry out different types of editing. How could it be otherwise in a program of this level, we can also use it to add watermarks to our videos by means of a logo. To download and install the application, we will only have to do it from its official website .
Openshot, add images as a watermark to videos
We are also going to talk about the so-called solution of this type called OpenShot. We are actually talking about a free and open source video editor for Windows, macOS, and Linux. It puts at our disposal various functions to carry out basic editing tasks of this content from a modern and attractive interface.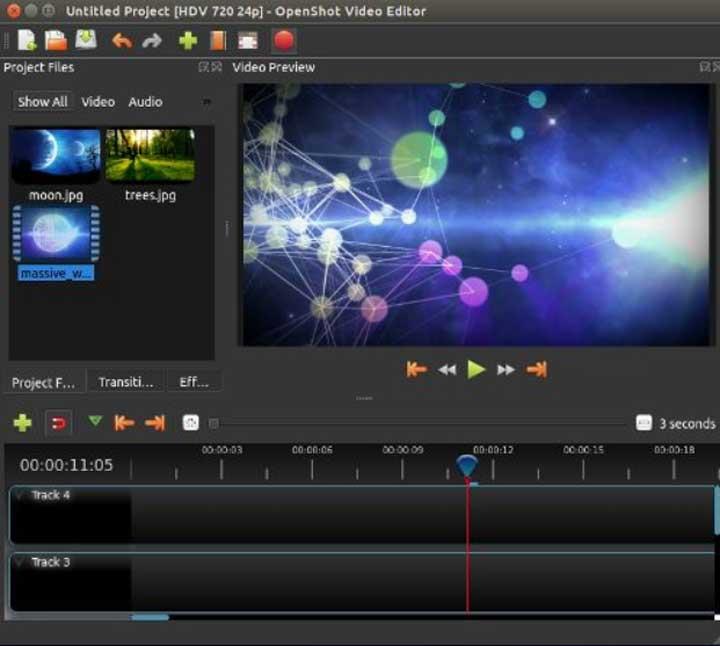 But what interests us in these lines is that it also allows us to insert images as a watermark. For this we can make use of files in SVG format for these tasks that we comment on. These files can be added to the scenes that we want from those that make up the video. In addition, we configure the watermark in terms of its size, position, etc. This is a proposal that you can download from this link .
Filmora, powerful video editor with watermarks
This is another of those proposals that I am sure many of you are very familiar with in the video editing sector. It is a program that allows us to carry out a multitude of tasks with these multimedia contents. Among these we can highlight actions such as cutting, combining or dividing files, adding filters and layers, or integrating our own watermarks.
In this way, what we achieve is that no one can make the creations that we carry out here as their own. We achieve all this from this link.
Apowersoft Watermarks Remover, add or remove watermarks from videos
Here we find an alternative that you can download from this link, which is somewhat different from the rest. The main difference is that this software focuses on helping us both to add and remove watermarks from our videos .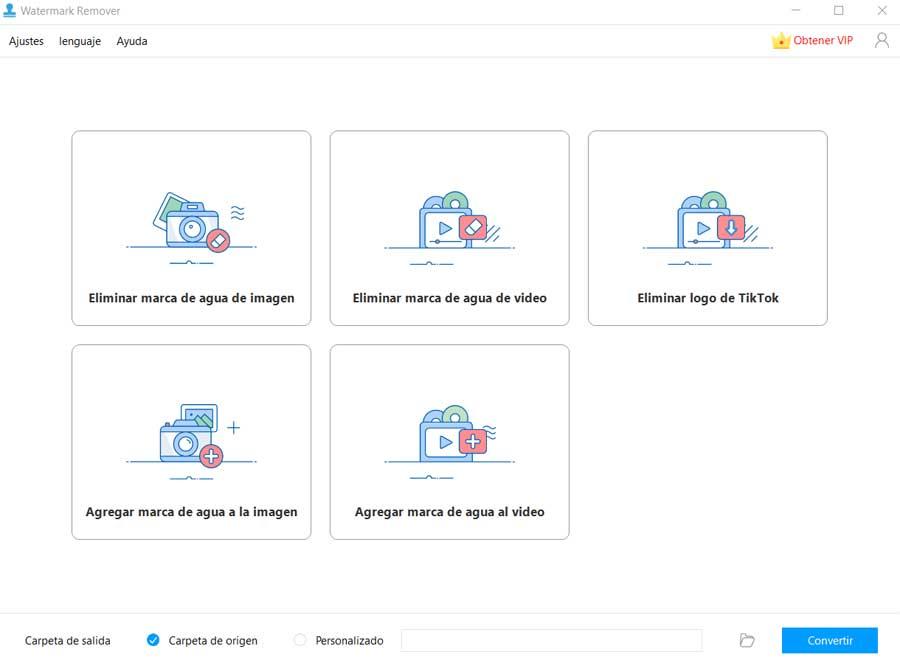 It also allows working with these files in batches, several simultaneously. At the same time, the customization functions of these watermarks are many.
Webs to add watermarks to videos
Kapwing, add watermarks like text or images
Now we will give way to web applications that allow us to carry out these same defects. We started with Kapwing, an online video editing software with some cool features. We found a meme maker, add subtitles or filters, cut out parts, etc. But at the same time it also allows you to add watermarks to the video to personalize it before sharing it. These are carried out by means of editing functions of division and fusion of text or images. We can test the application from this link .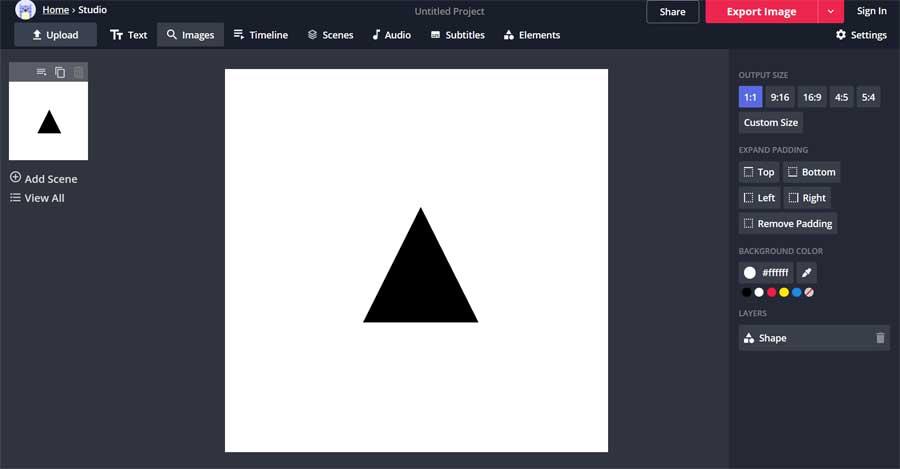 Watermark.ws, add or remove watermarks online
As we saw before in one of the installable programs, this web application will be of great help both to add and to eliminate these watermarks in videos. In addition, we can carry out all this in a few seconds thanks to the user interface that it presents. In addition and as expected, it offers us advanced functions for these tasks such as changing its size, position, format, etc.
To prove all this that we are commenting on, you can do it through this link .
Lunapic, edit videos online, and more
Lunapic is a video editor that we can also use with still images that offers us an interesting user interface for these tasks. Thanks to it, we will be able to make use of its basic editing functions, including the one that interests us here, which is none other than adding a watermark to the videos . At the same time it allows to indicate an Internet URL with the video content so that it is loaded here. We will do all of this from this link .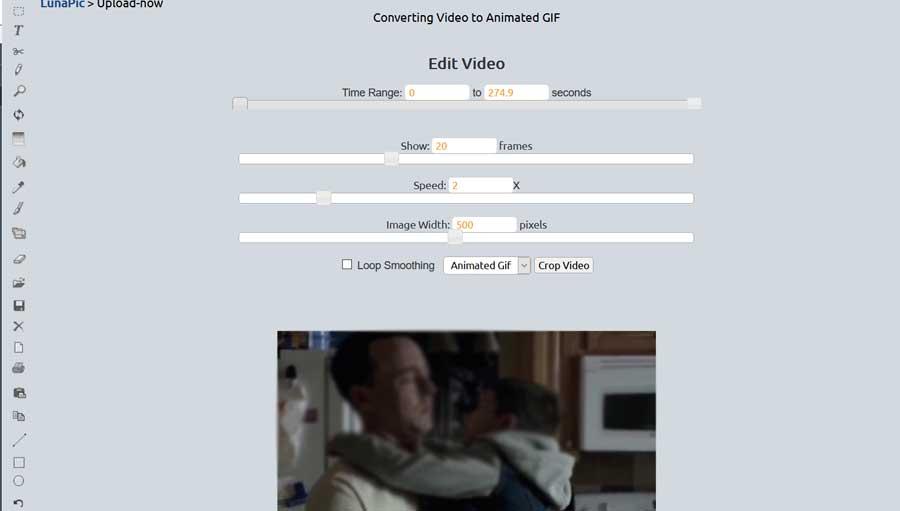 Vidlogo, simplicity when adding watermarks
If something characterizes the proposal we are talking about here, it is the simplicity of use that it proposes. In this way we find an affordable and online user interface in which we only have to select the video file and the image that will serve as the watermark. The application takes care of merging them in the easiest way for the user. This is something we can test from this link .

Video Toolbox, add watermarks in seconds
As in the previous case, this is a proposal to add watermarks to videos that is characterized by its simplicity of use. Therefore and with a similar operation, the first thing we do is upload the video content as such to the platform. Next we have to design the text that we are going to use as a watermark and give it a format so that it is added. To prove what we tell you, you can do it from this link .