multimedia
Achieve spectacular video compositions in premiere with this trick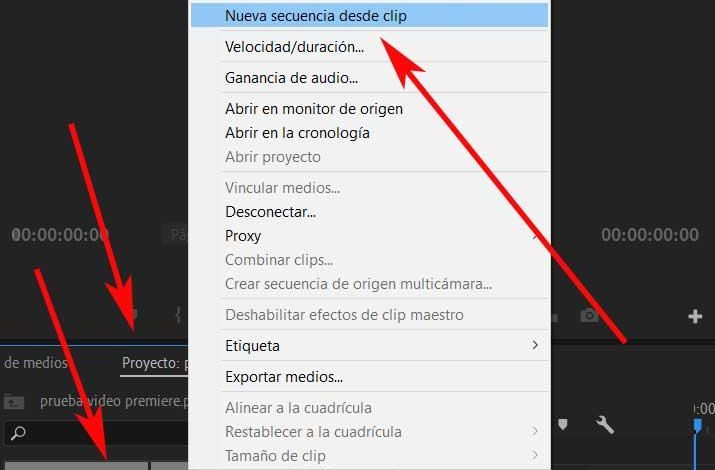 As with many other types of multimedia content such as photos or audio files, the use of video has not stopped growing on our PCs . This is a growth that has occurred over the years due to various factors and that occurs in all types of equipment.
Here, as we mentioned, factors such as the hardware that we can use at the moment come into play, such as software solutions. Both elements together allow us to carry out projects related to video, practically unthinkable only a few years ago. As we mentioned, this is something that is made possible to a great extent thanks to the power of current equipment, and the software that we can use on a day-to-day basis.
Of course, while just a few years ago, for example, everything related to video editing was subject to some professionals, things have changed a lot. And it is that at the moment these demanding tasks can be carried out by the vast majority of current PCs. To all this we can add that we have at hand a huge number of software solutions that will help us in these tasks. Of course, we must bear in mind that editing is not the only work that we can carry out here.
At the same time we can carry out work such as the conversion of files of this type, compression, protection, etc. We also have a wide range of software products for all of this, both paid and free.
Take advantage of Adobe Premiere, one of the best video editors
With everything and with this, in these same lines we are going to focus on one of the most powerful proposals of this type that you are going to find. It is not a free solution, far from it, not in vain it belongs to the giant Adobe. In fact, it could be said that we are talking about the video version of the legendary Photoshop of the same firm. As you can already imagine, we are specifically talking about Adobe Premiere .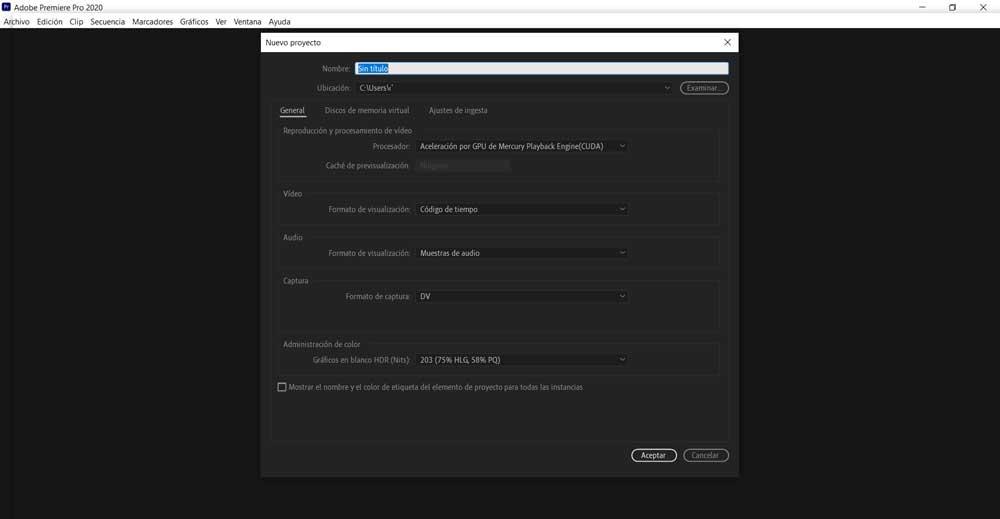 As we told you, this Adobe solution is for many the best non-linear video editor, focused on the professional market, and equally valid for end users. How could it be otherwise, for this it puts at our disposal a huge number of options and functions available. This is something that at first we find in a complete user interface, very well distributed. Thus, users can work with their own video projects in the most efficient way. Furthermore, the program was developed in such a way that it is valid even for those who have never used this type of video solution before.
The importance of the Adobe program interface
At the same time, it is worth noting that although it offers us a very simple user interface, it allows us to adapt it to work better. In this way, what we actually achieve is to improve our productivity in this type of project on such complex occasions. But that's not all, but it also has some useful functions that try to facilitate the editing work as much as possible. This is something that, for example, we can do from the Window menu option . Here we have the possibility to specify to the program the sections that we want to display on the work desk, and those that we do not.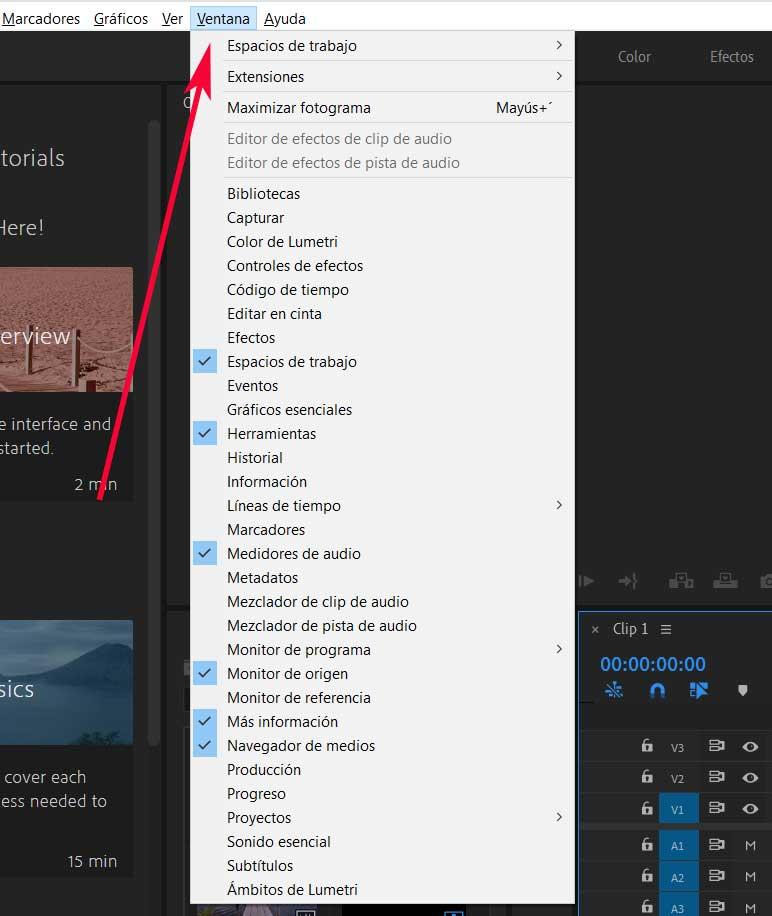 How to add images randomly in Premiere
As we have mentioned, in addition to the benefits offered by the user interface of this program and its included functions, it tries to make things easier for us. In fact, that is what we are going to deal with in these same lines, as we will show you below.
In fact we are going to show you a way to achieve really striking results in our video project by adding images to it randomly. It is worth mentioning that these will be added in a totally random way to the project timeline we are working on at the moment. For example, this can be very useful in the case that we are making a montage of the holidays with friends or family. Thus, we can obtain a striking video in a few steps in which the still photos that we have are also integrated.
Open the video project for editing
Of course, for all this that we tell you, the first thing we must do is open the video project as such. Therefore, as soon as we open the program we find a welcome screen in which we can open an existing project, start a new one or choose one of the recently used ones.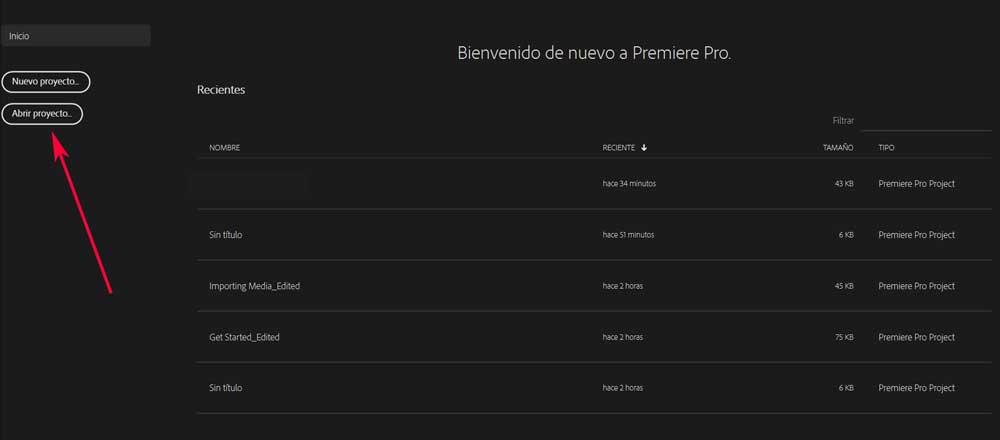 This, as you can imagine, will lead us to the main interface of the program that we talked about before, but with the project underway. Well, in order to achieve this that we are talking about with the images, we have to take a look at the section called Media Browser, which by default we find at the bottom of the interface.
Add random photos to a video
Here we will already have the possibility of moving through the disk units of the PC in order to select the images with which we will work. Saying that this that we are about to do, will be useful for those cases in which we have to place images in the video sequence itself, but we do not care about the order.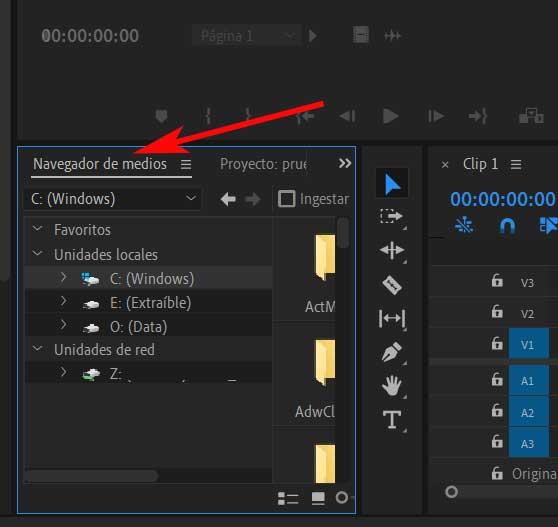 Thus, once we have selected the photos that we want to add to the video sequence itself , we will have to carry out the following operation. The first thing is to place ourselves, in this same window, in the section that indicates the name of the project in which we are working. Then the images selected earlier will appear in the window. Therefore, at this point, we select all these photos and, with the right mouse button , we open the contextual menu of Premiere.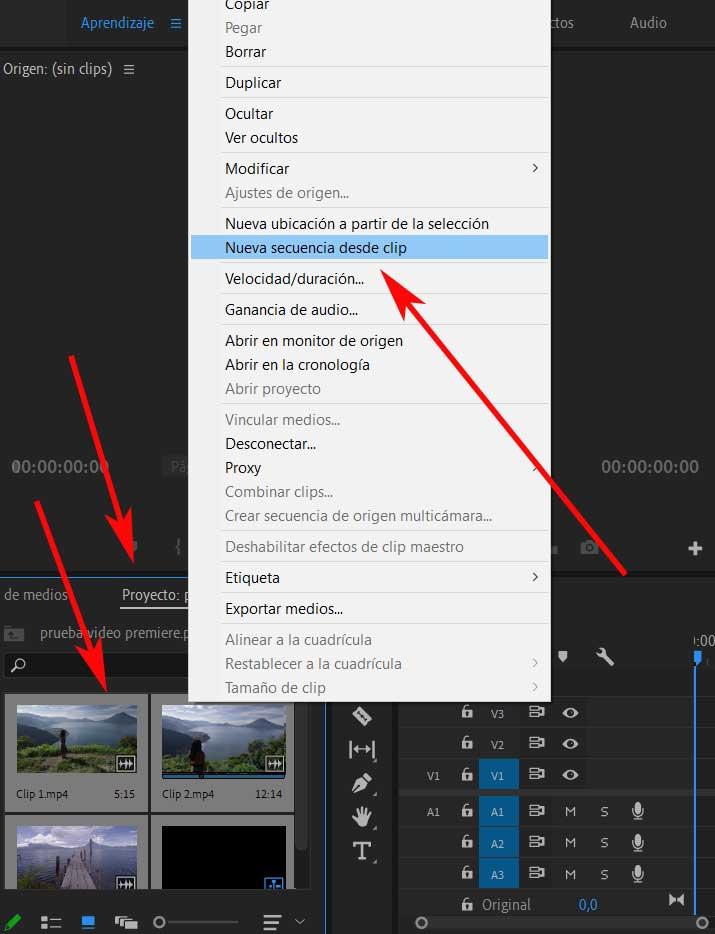 In the mentioned menu now we only have to mark the option New sequence from clip, so that these elements are automatically added to the active video sequence .