Hardware
The 8 best apps to take perfect selfie photos on Android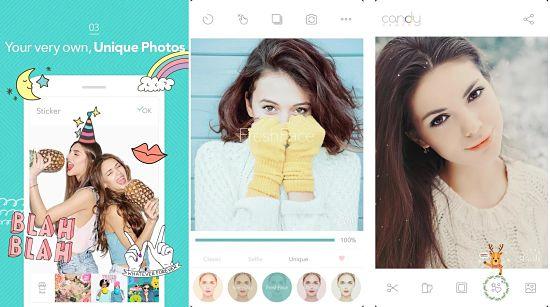 When selfies started to become a trend on social media, few thought it was something that would come to stay. The selfies or self-photos have become a custom that all practice regularly. Some people take self-photos every day, anytime, anywhere. The fashion is to take photos of oneself (alone or in company) with the front camera of the Smartphone and upload them to social networks. It is a trend followed by famous singers and actors, politicians and millions of people around the world. In this post I bring a selection of the best applications to take perfect selfies photos on your Android device.
Although by using only the phone's camera you can take beautiful photos, using one of these specialized camera applications for selfies, your results will be more satisfactory. Therefore, this time I will show you the best applications to take selfies photos on your Android device.
Apps to take selfie photos on Android
Try the following camera applications to take beautiful selfies photos and choose the one that helps you shine by taking the best self-photos alone or with someone.
1. YouCam Perfect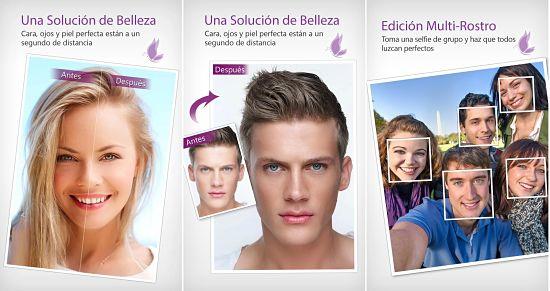 YouCam Perfect is one of the best cameras to take beautiful photos, with which you can take stunning selfies photos. In addition to wonderful functions to take perfect selfies, this app offers the editing tools you need to perfect your self-photo. It is packed with features such as beautifying effects, face reformer, object remover, styling, and the ability to beautify all facial features.
Its most attractive option is the automatic setting, with which you can take very good photographs with just a press, selecting 6 different levels of naturalness. You can also use its tools manually to retouch photos and make edits to them. For example, you can remove wrinkles, remove dark areas of the skin and correct imperfections. You can even change the shapes, like making your face look thinner, your eyes bigger and brighter, etc. In addition, you can completely erase objects that appear in the background.
2. Retrica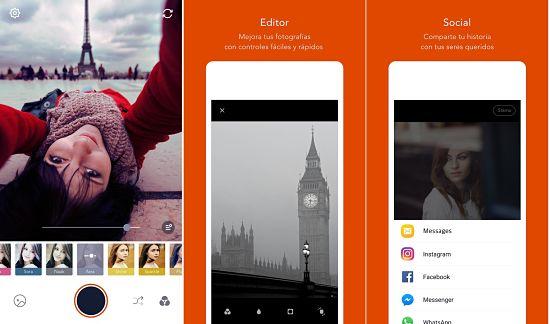 Retrica is a very popular photo app, with everything you need to take perfect selfies. Although it is not promoted as a selfie app, it is nothing less than that. It is an authentic app for lovers of photo editing and taking selfies. Exceptional features include 100+ filters, collage making, watermarks, timer, and more. If you want a complete photo editing and selfie app, then you should seriously consider Retrica.
It has a large number of filters and vintage effects to achieve the perfect selfies. You can take selfies directly from the app, modifying colors, filters, effects and share them on social networks.
3. Frontback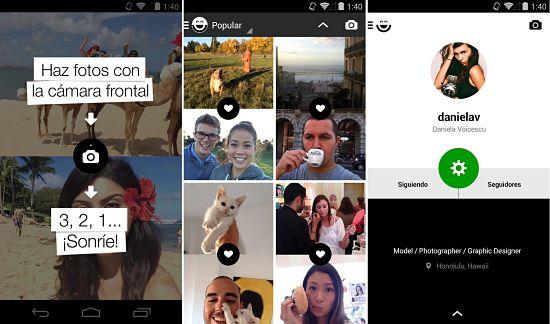 Frontback is one of the applications to take selfie photos by synchronizing the photos from the front and rear cameras to combine them into a single image. This to show the stage where you take your self-photo, whether at a party, the beach, the mountain, etc.
Also, you can rotate the camera orientation using gestures, write short captions, and mention @friends and #hashtags. Also add locations or share them on social networks or through email.
4. CreamCam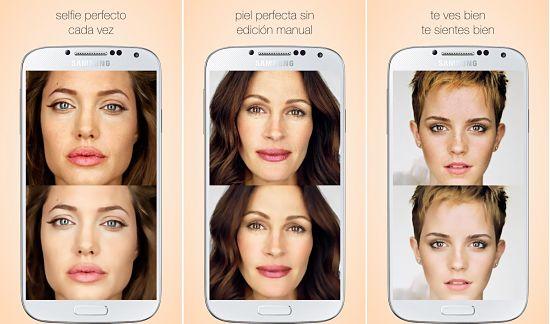 CreamCam is an app committed to taking the best selfies. It has the function of retouching photos, to eliminate facial imperfections such as acne, blackheads, wrinkles or excessive brightness. All this automatically, without the need for manual touch-ups. You just have to do a simple touch and the touch-ups will be done automatically. It is easy to use, very fast and will do magic with your photos.
5. LINE Camera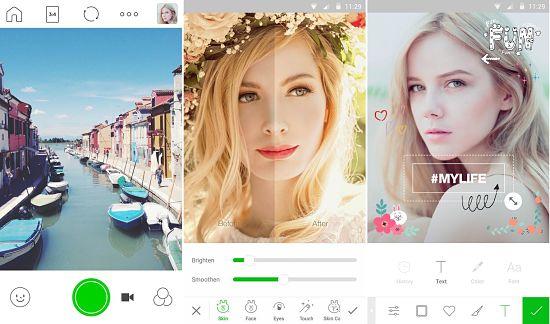 LINE Camera is one of those camera apps to help you take funny and funny selfies. Applying filters, adding text or stickers to all your photos, allows you to share them on Facebook, Instagram, Twitter and other social networks. It has the particularity of allowing users to use their own stamps or to choose from the large collection available.
6. Perfect365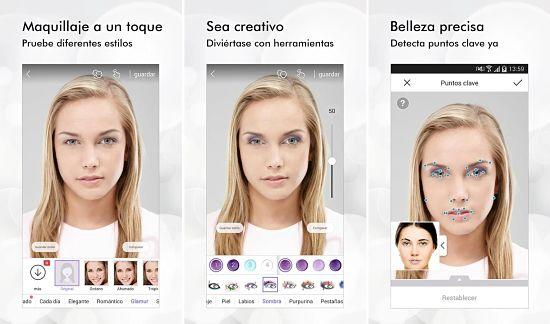 Perfect365 is another highly recommended app for taking original selfies. More specifically, it is an application to make up photos used by women who like makeup. After taking a photo, you can correct imperfections by applying virtual makeup effects. It has a very easy-to-use makeup palette. It can also remove stains, whiten teeth, make up full and reshape your face in seconds. The editing of the photos is segmented by areas of the face, such as the mouth, eyes and nose.
7. Candy Camera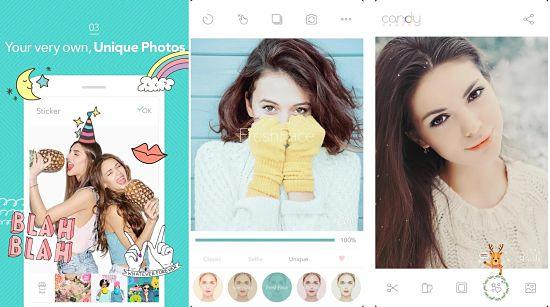 Candy Camera is another selfie camera that has great features and a high rating on Google Play. It will allow you to take selfies and apply effects in real time, with more than 100 filters available.
It has many photo editing functions, accompanied by beautification effects, blemish or blemish removal, makeup functions, and many others.
8. Bright Camera for Facebook (* discontinued)
Bright Camera for Facebook is another of the most popular selfie apps that you can find in the Google Play Store. It is one of the camera applications specially designed for taking selfies. It allows you to take fabulous selfies and enhance them even more using its excellent effects and frames.
It's packed with a variety of brightly colored filters, effects, and frames to enhance the overall look of your photo. By achieving the desired look, you can add a frame to make it stand out even more. In addition to creating and processing photos with your Smartphone, the app also allows you to download photos from Facebook and Instagram.
It also allows photos to be shared instantly on social media. Utilities include filters, selfie timer, beautifier, tilt shift effects, and much more. It also allows you to add appointments.
Cameras to take beautiful photos
With the use of any of these camera applications you will be able to take perfect and beautiful selfies photos, to cause a furor on your social networks. Have fun and show off with your friends and on social media with these selfie cameras. We have previously written about excellent photo editing applications on Android and in another post we talked about programs to edit images in Windows.