Hardware
How to delete everything previously searched on the iPhone cell phone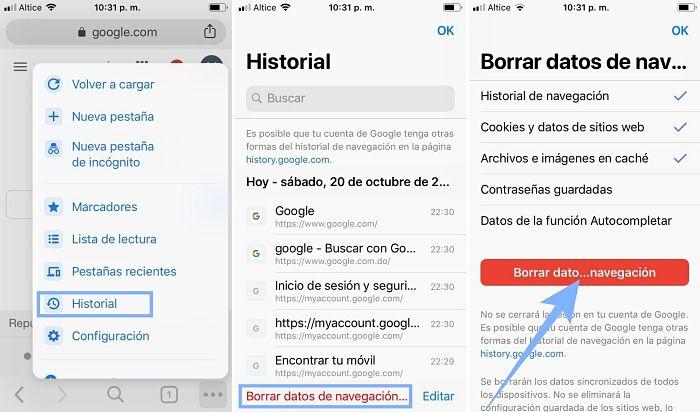 Deleting your browsing history from time to time is a good idea. You can delete everything previously searched on the iPhone cell phone and the websites that you have been visiting regularly. This way you could prevent someone from getting information about your online activities and habits.
The main reason to erase your browsing history is to protect your privacy in case you leave your iPhone unattended or have to lend it to a friend or family member. It could also be to remove links to websites that you may not need to visit again.
Delete everything previously searched on the iPhone cell phone
1. Delete browsing history from Safari
Many users use the default browser and are often familiar with deleting history in Safari. However, clearing history directly in Safari will not remove cookies or autofill information.
You can clear all your browsing history, cookies, and autocomplete information using the Settings app. Follow the steps below.
From the home screen of your iPhone, tap the Settings app .
Scroll down until you see the Safari icon and tap on it.
On the next screen, scroll down and tap the Clear history and data link .
You will see a confirmation pop-up window indicating that your history, cookies and other browsing data will be deleted. Tap Clear history and data.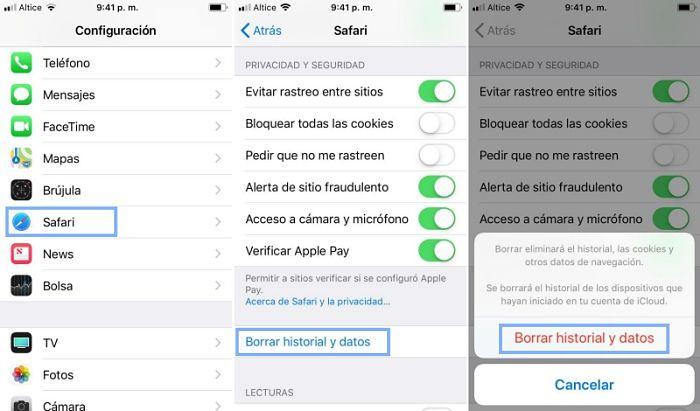 WARNING: This action will erase the history, cookies, and browsing data on this iPhone and all other iOS devices that you have signed into with your iCloud account.
Now the Safari browsing history on your iPhone will be clean and you can borrow it without worry.
2. Delete everything searched in Chrome from iPhone
Google Chrome is also popular with iPhone users. For this reason, below we also include the steps to erase Chrome's Internet history on your iPhone.
Open Chrome on your iPhone and hit the 3-dot icon in the lower right corner of its window.
In the menu, tap History. This will take you to your Internet browsing history page. You will be able to see the list of all the websites that you have visited on your iPhone using Chrome as your browser.
Click on the Clear browsing data link that you will find at the bottom of the screen.
On the next screen, tap Clear browsing data again .
A pop-up window will appear to warn you that all the items you have selected will be removed. Click on Clear browsing data again.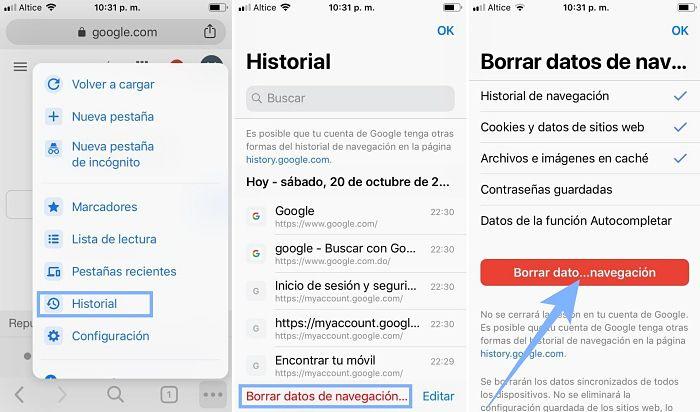 This will erase all your browsing history, cookies, and all website data stored in Google Chrome. If you go to your history page again, you will find it blank with nothing to show.
Make sure you get into the habit of clearing your browsing history on iPhone. This will help you protect your privacy.