Applications
Zoom: what is it, features and what are its advantages and disadvantages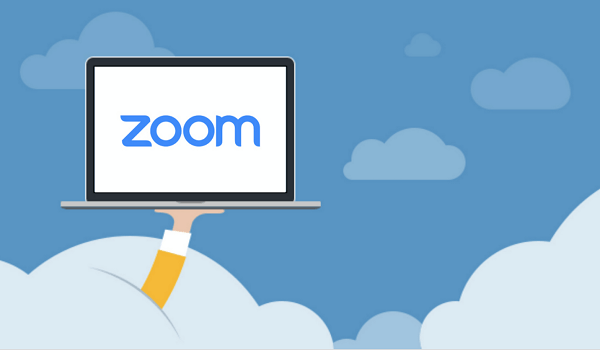 Zoom Cloud Meeting or simply Zoom is a platform that offers video call services over the internet through mobile devices or computers. Its system works through the cloud and allows videoconferences, chat rooms, audio calls and recording these sessions while they are taking place. In addition, Zoom is available for different PC and smartphone operating systems.
This application has been specially designed for business use, since its rooms can host a large number of users simultaneously and offers different tools that facilitate the control of meetings. In this way, it is possible to share digital files of any type in real time with the rest of the users, something that allows meetings to be held virtually.
Zoom has a free version that can be used by anyone, however, it also offers a series of additional services as a subscription that a company or group of users can pay for.
What is it for?
The main use of Zoom is given by companies or groups of people who need to carry out videoconferences where the participation of a large number of users at the same time is necessary (we speak of up to 1000 viewers at the same time), something that is not possible on similar platforms like Skype. In addition, given the different plans that Zoom Video Communications offers, this application is ideal for holding meetings in which it is necessary to share digital material with the rest of the users.
Beyond business use, Zoom works as an attractive alternative to make video calls, calls or communicate via chat with other people effectively and in real time. This is because it offers the possibility of chatting personally with any user and, if necessary, adding new participants to the conversation.
Characteristics
The main features of Zoom Video Communications are outlined below :
It is a free application that has a series of payment plans that extend its functionalities.
It works as a means of communication through the internet.
It allows to carry out chat sessions, calls and video calls.
As for video conferences, it allows the participation of up to 500 people and up to 1000 spectators.
Provides tools such as screen sharing, a useful resource for exhibitions, seminars, and conferences.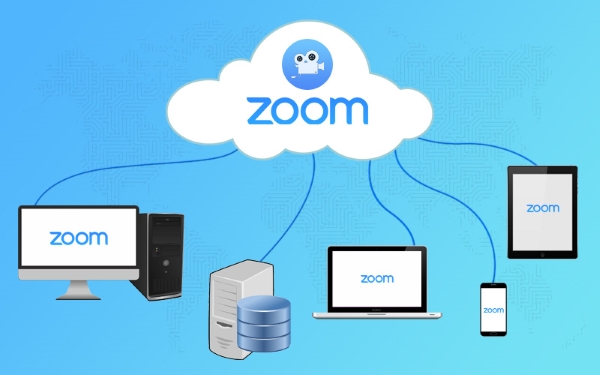 How does it work
Zoom has different functionalities according to the plan chosen by the users. In general terms, it works as a streaming platform supported by the cloud that allows real-time video calls, where the main difference lies in the fact that Zoom allows you to save the conferences or conversations that take place in it. The following lines highlight the main Zoom features in detail :
Meeting recording
One of the main differences and advantages that Zoom offers compared to other similar platforms is the possibility of recording the conferences held. This allows them to be played the number of times a user wants, which is useful to a great extent for taking notes, remembering details, and other purposes.
Conference scheduling
It allows to schedule meetings in the future. To do this, through the platform it is possible to choose a time and date, select a title and generate a link that can be shared with the participants who will be invited. Once the time comes, participants will receive a notification as a reminder.
Virtual blackboard
An extremely useful function of Zoom is the option to create a virtual whiteboard that can be shared on the screen with the rest of the participating users. This makes writing, drawing or explanations easier and more comfortable.
Simultaneous screen and webcam
It is possible to transmit the screen while at the same time, the video captured by the webcam is transmitted. Thus, explanations can be given or doubts clarified while the rest of the participants can see the issuer.
Chat tab
In addition to video conferencing, it is possible to have a chat session in parallel to the video foray. This allows you to answer questions or speak privately with one of the participating users.
Using the calendar
Zoom integrates the use of platforms such as Outlook or the Google calendar, which allows you to receive notifications related to meetings or videoconferences through these accounts.
Virtual background
This is a very useful feature that allows you to create a digital background behind the user recorded by the webcam. This helps give a better presentation to the rest of the participants, which is ideal for professional interviews or videoconferences.
Live broadcasts
Zoom Premium plans allow you to broadcast live through platforms such as YouTube or Facebook Live.
Users Management
Both hosts and participants in a video conference have the ability to manage the users participating in a conference. In the case of the host, it may be able to designate other users as hosts, who can kick, chat or intervene directly with the rest of the participants. Likewise, anyone who is in a conference can activate or deactivate the video or audio of their webcam at any time they want.
Plans
Below are the different plans that Z oom offers according to the plan chosen by the user:
Free zoom
It is the free version of Zoom Video Communications, which allows unlimited conversations via chat. However, group conferences are limited to 40 minutes and allow a maximum number of 100 participants. In addition to this, such lectures cannot be recorded.
Professional Zoom
This plan is available for a monthly fee of $ 14.99 and extends the group meeting time limit to 24 hours. In addition, it offers business-use tools that allow you to create identifiers for each of the participants in a conference. Likewise, it offers the possibility of recording videoconference sessions on a device or in the cloud.
Zoom Business
It is a plan that has the same benefits as Zoom Professional, however, in this case the time limit is eliminated. It costs $ 19.99 per user per month and allows you to create a URL dedicated to company conferences. It also offers meeting transcripts that are stored in the cloud and has customer service.
Zoom Enterprise
It is a plan for companies with a large number of employees, its monthly price is $ 19.99 per user and allows unlimited video conference recordings to be stored in the cloud.
Accessories
Zoom has different add-ons that allow you to extend its use to Outlook, Gmail and even browsers. What they are are described below:
Add-in for Outlook
Zoom has an add-in for Outlook, Microsoft's email platform. Thus, it is possible to download said add-in for free, which allows adding a Zoom button within the Outlook interface. This button allows direct access to the application or simply schedule a meeting and notify other users by email.
Add-in for Outlook
Browser extension
Zoom has extensions for the Google Chrome and Firefox browsers, which allows you to schedule conferences, access video conferences or launch the application directly. In addition, it allows you to integrate Zoom to Google Calendar, which makes it possible to set notifications for future meetings.
Extension for Firefox: