Applications
Works in a group effectively with these free web applications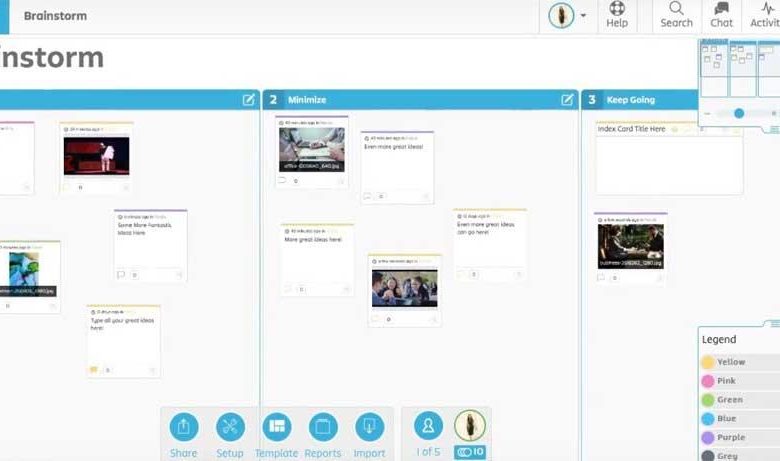 Largely thanks to the Internet, everything related to the world of work is changing and evolving to a great extent. Until recently, company employees were forced to always work from the office, but now more and more people are telecommuting from home or while traveling. For this we can use certain web applications for collaborative work.
It is worth mentioning that now, in these times and thanks to the connections we already have, this way of working is very frequent. In fact, it is something that reaches most office sectors and that work is done in front of a computer screen. But of course, first of all and for everything to go well, it is necessary to have a series of prior and well-assembled infrastructures.
Keep in mind that working as a team when you are not around is not always easy. The main reason for all this, among other things, is because communication between employees and workers is less fluid than face-to-face. Of course, luckily there are a good number of applications and platforms that can help us in this regard. These present us with the elementary functions to break the barrier of distance between partners, as far as possible.
What is collaborative work and what are the benefits?
We understand collaborative work within a business organization as a group of people who belong to different departments within the same entity and who are in charge of making a proposal and offering their knowledge to achieve a common objective. That is why this type of work is responsible for promoting creativity among all its components, beyond roles and hierarchies that they may hold within the organization. All components must participate equally to obtain the best results.
This type of work has the ease that it can be carried out through online tools, so it is not necessary for the participants to be in the same place, achieving a greater optimization of time, since we avoid having to travel to a concrete one to a specific place with the consequent loss of time, so it is not necessary to have face-to-face meetings. Its mode of operation is very simple, since each person who is part of the work will be in charge of offering the whole group their ideas with their approaches, which can then be debated by the rest of the components to find the best way to carry it out. out in case it might be interesting.
Given that this type of work can and should be done using online tools for them, that is why in these same lines we are going to talk about various applications of this type so that you can use them if you need them. At the same time, it should be mentioned that they can be useful in environments related to teaching or to work collaboratively. These offer digital environments that enable collaboration and project management by working as a team over the Internet .
Web applications for collaborative work
As we mentioned, below we will make a selection with the best web applications focused on collaborative work. These will allow us to work in the best way in work groups , each one from their home, for example.
Trello, one of the most popular proposals
This is one of the most popular proposals in this sense, specifically we refer to Trello, a platform that we can access from here . Once we have registered in it, we will be able to have work panels in a visual way through personalized boards that we are creating. We generate these in order to organize tasks in process and distribute activities among employees.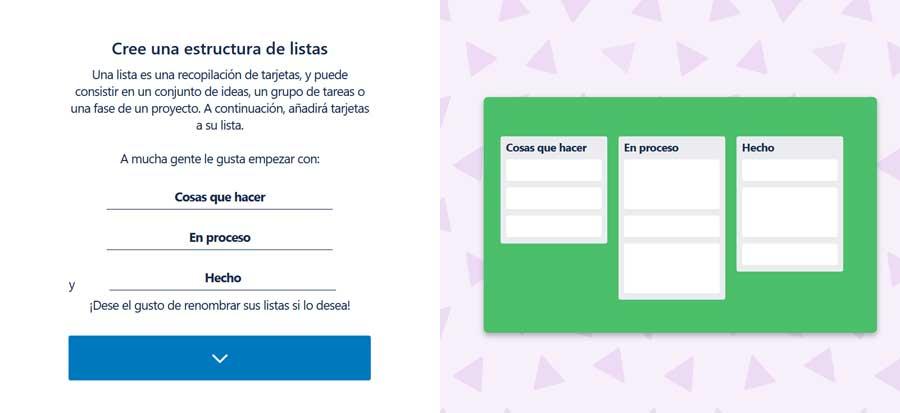 As is evident, this will allow us to manage group work in the best possible way by sharing resources, links and files, etc. In addition to all this, the platform itself allows us to prepare reports, hold meetings with other members, etc.
Nozbe, our very own task organizer
And we are going to continue with Nozbe, another platform of this type that we can access from here and that acts as a task organizer. This is something we largely accomplish when creating custom listings. In addition, the platform presents us with its own calendar included that allows us to distribute tasks and lists among the members of the group.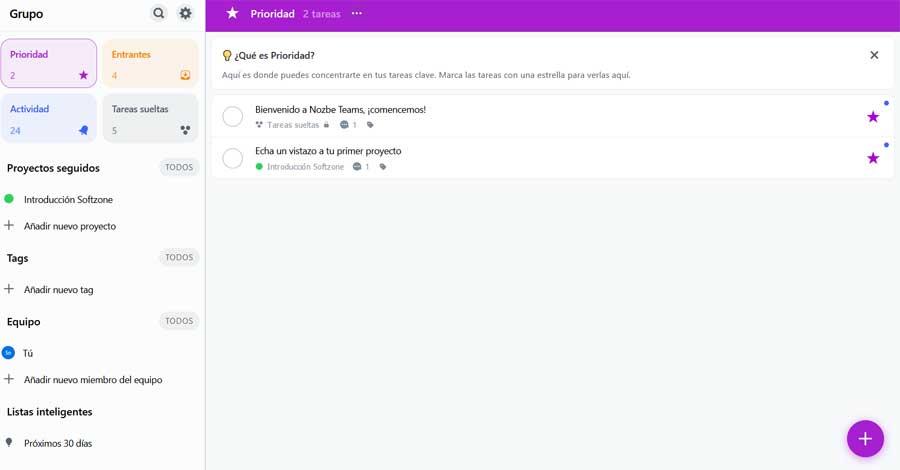 On the other hand, we will have the possibility to add tags, comments or share all kinds of files. To finish we will say that we also have the possibility to synchronize data with other platforms such as Dropbox or Google Calendar.
Google Drive, with different office applications for group work
In these times, most of us have, for one thing or another, a Google account. This will allow us to access, among many other things, the search giant's collaborative work platform. Keep in mind that here we find different office applications and functions to work in workgroups. Thus, we can share all types of files, all within a platform that could be considered as universal.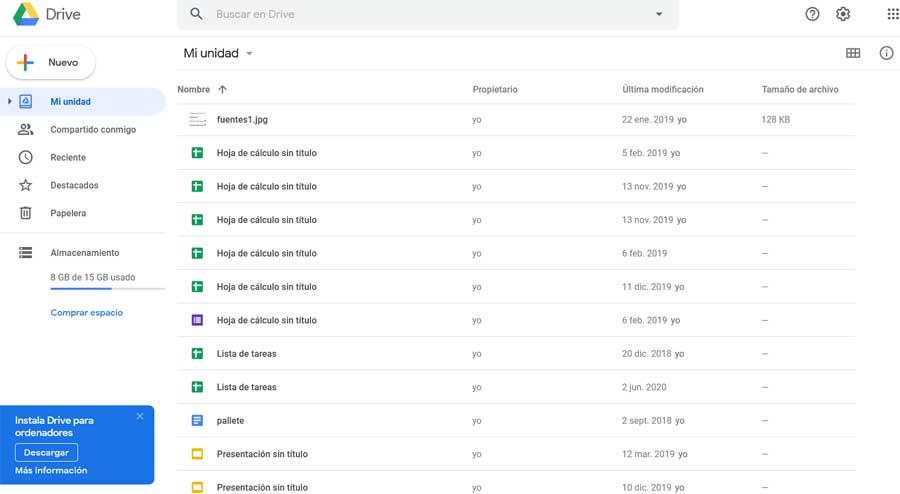 At the same time, just by accessing this link, we can edit shared documents, or establish different levels of access to them.
GoConqr, specialized in project management
Next we will talk about another proposal that you can start using for free just by registering with an email address. Initially, this platform can be used for environments that allow managing work projects . Here you can create virtual meetings, make mind maps, share all kinds of resources, etc.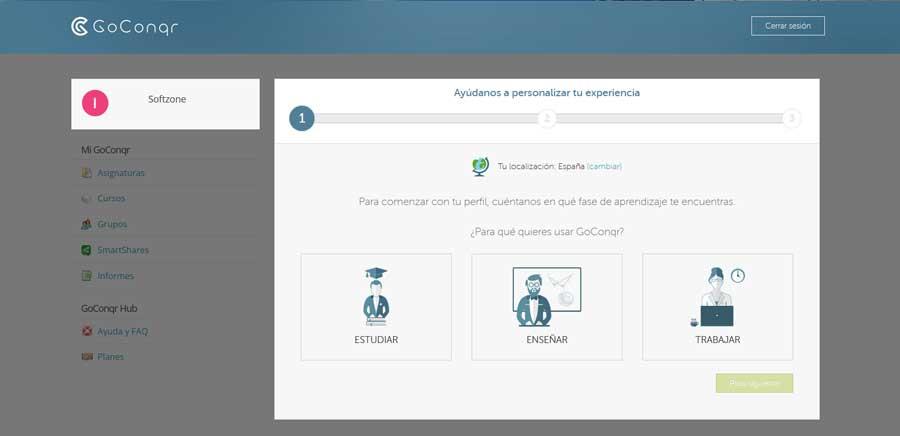 It is worth mentioning that this proposal is widely used in environments related to education. But we will always have the possibility to adapt it to our needs. For all this, it is enough that we access this website .
Doodle
Whether on a professional level or something more personal, with family or friends, this is a proposal through the Internet, more than interesting. We could also say that it is a somewhat simpler and more affordable alternative than those mentioned so far. Hence precisely its additional focus for leisure moments . Thus, in a few minutes, we will have the possibility of creating personalized events to share with other participating members.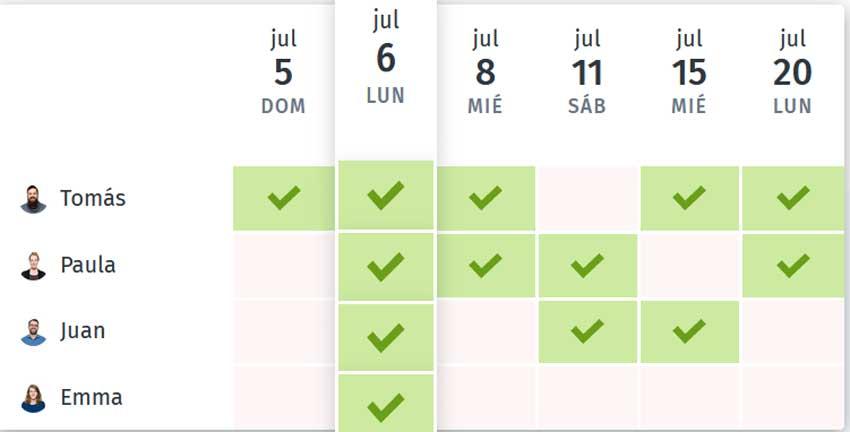 In fact, the most appropriate thing is that they can in turn participate and interact with that same event that we have created in a simple way. We can access the platform as such from this link to register for free.
Wridea
We will continue the selection of web applications for collaborative work with the alternative called Wridea . As its name suggests, in this case the platform focuses on the sharing of ideas among the members of the working group that we create. For all this we only have to access this website and register for free.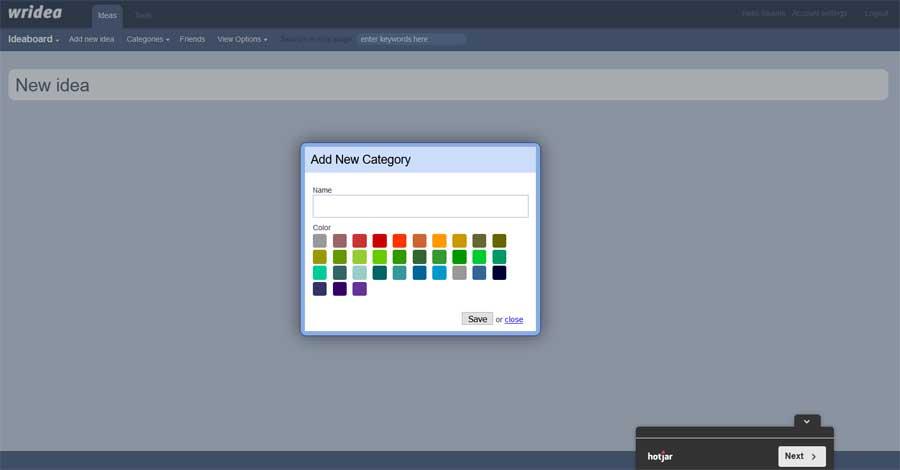 In this way, what we are going to obtain is a work environment in which we can propose and discuss ideas between different people. Unlimited content of this type can be created in addition to grouping them on different pages .
Zoho Docs
Previously we talked about the functionalities that we can find in the proposal of this type of Google, we refer to Drive. Well, at first it should be mentioned that this is an alternative similar to this, called Zoho Docs. And it is necessary to bear in mind that here we will also have the possibility to create, upload and edit office documents of all kinds.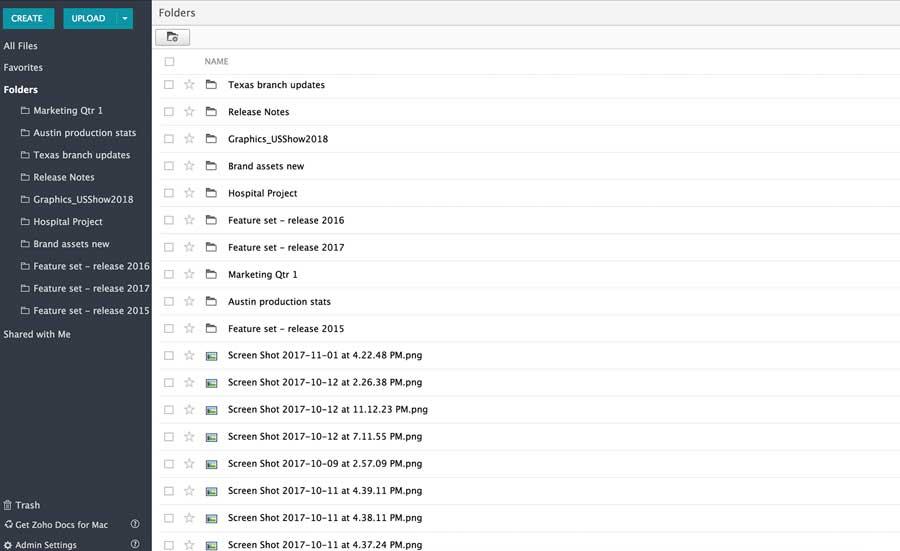 Thus, we have a utility for working with texts, another for spreadsheets or multimedia presentations. Of course, as it is easy to imagine, we managed to do all this in a collaborative way with other users. Therefore, the platform presents us with a series of integrated functions to share all these files with whoever we want in a simple way. For all this that we comment, it is enough that we register through this link .
Evernote
This is one of the most popular and well-known proposals of this type in the sector. In fact, it is a platform that has been around for a while and that presents us with a good number of functions focused on collaborative work. In order to benefit from all this, we only have to access this website in order to organize our life and work a little better.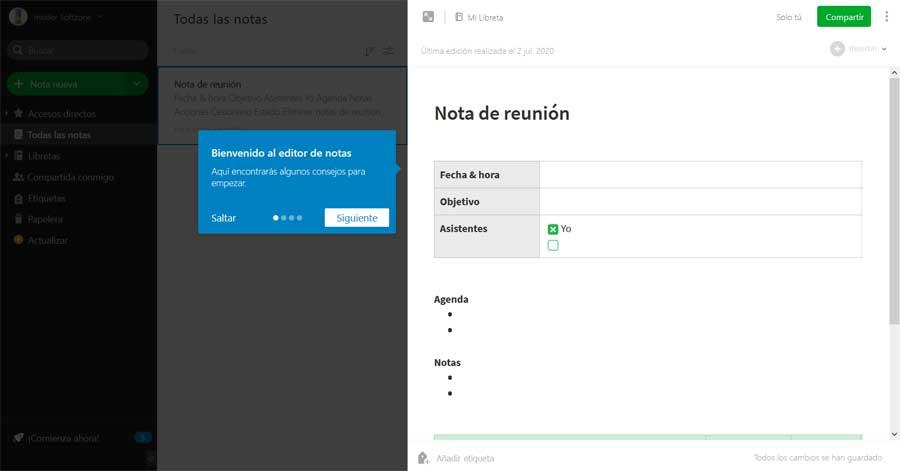 At first it is a proposal that allows us to take notes of all kinds and with all kinds of additional content. Here are included texts, images, files, voice recordings, etc. All this is carried out over the Internet, that is, in the cloud . But of course, how could it be otherwise, we can also share these contents and allow others to interact with them.
Popplet
At this point, another of the web applications worth knowing here is called Popplet. We can access this proposal that we are discussing here and it offers us a complete interface that will allow us to organize ideas in an orderly and shared way. In this way we will have the possibility to jointly create new knowledge in the form of boards and in a collaborative way.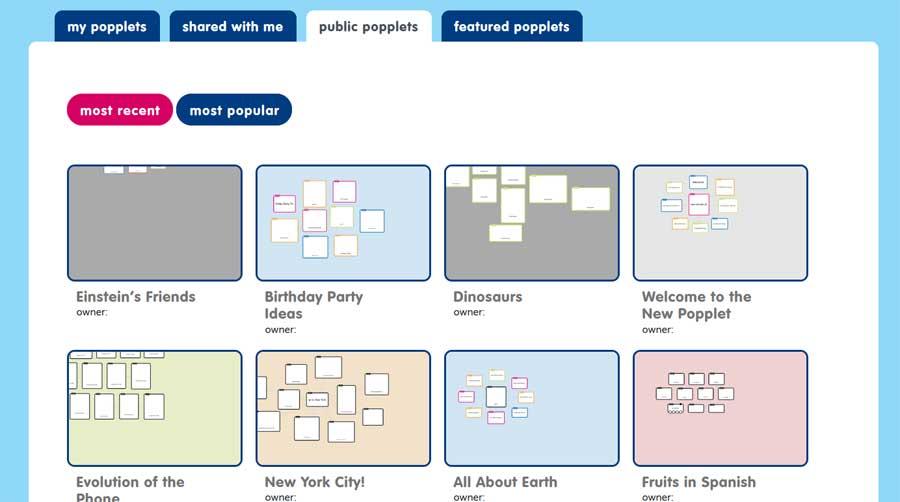 Stormboard
Here we are also going to talk about the collaborative platform called Stormboard, which we can access from this link . To say that in order to use it we will only have to register on its website, either with a Google, Microsoft or Facebook account.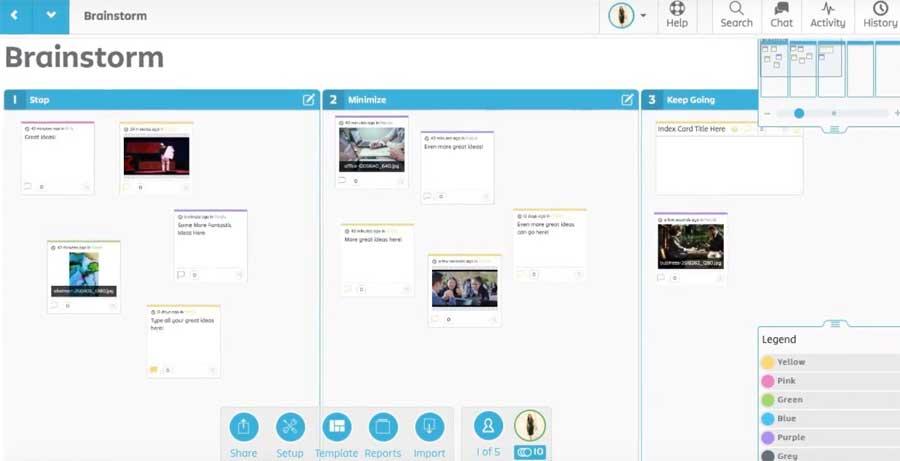 Thus, once underway, the operation of this proposal focuses on the collaborative work participants filling the work desk with ideas and debates. What is going to make possible is an exchange of ideas related to the projects we are working on. At the same time here we will also have the possibility to add notes, images or multimedia audio and video files.