Applications
What are the best walkie talkie applications for your android and ios phone? List 2021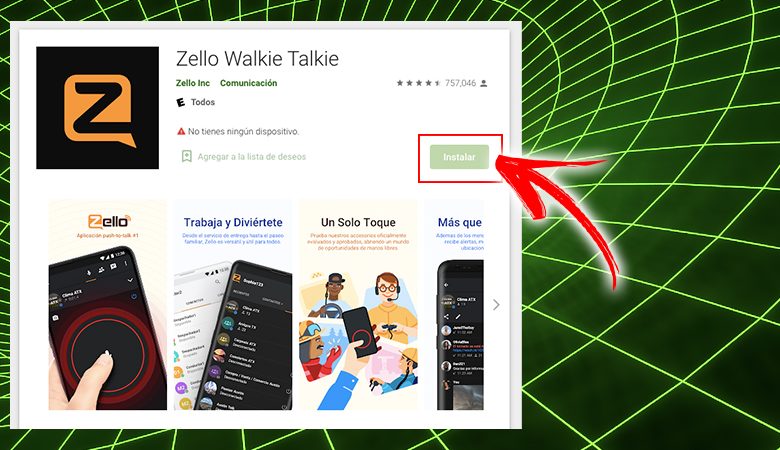 Mobiles have become virtually indispensable devices in people 's lives, and from there all kinds of activities take place and there are endless features that managed to forget us from other devices such as calculator, recorder, etc.
The main reason is that mobile phones combined all the tools or devices that were usually used in one place. In this sense, the way of communicating is one of the areas that has undergone the most changes.
Despite these advances, we are sure you remember devices like walkie talkies. They became very popular in their time and now you can enjoy them again, but from your mobile. Therefore, we share with you what are the best Walkie Talkie type applications for your Android and iOS phone.
List of the best Walkie Talkie apps that you must have on your Android or iOS
The walkie talkies are tools that have existed for many years and were a great help in his time. Many users used them to communicate quickly with others, at considerable distances. Today you can recall those memorable moments through the applications of these devices that have been designed for the mobile.
If you are interested, we share a list with the most popular on both Android and iOS:
Zello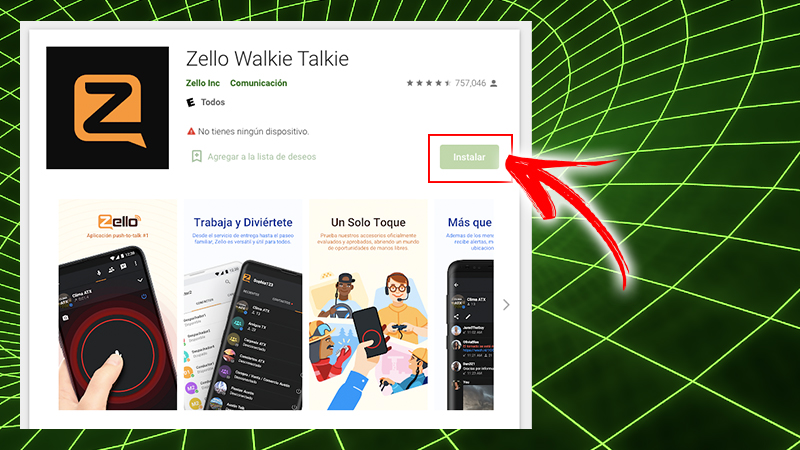 It tops the list of the most popular walkie talkie apps you'll find. The reason is very obvious, since apart from being very simple to use, it allows you to turn your smartphone or tablet into a true communication device to send information by audio to your contacts privately or on a public channel. As with classic walkie talkies, just click Push to Talk and easily start the exchange of information.
As we mentioned, you can establish private contact or be part of public channels with up to 100 users to talk about any topic. It's free and available for Android and iOS devices. Apart from that, the audio will be played in real time if the app is open or later in case the recipient has it closed. Finally, it has a functionality by which you can adjust the volume level for each individual user and you can send text messages, images or alerts.
Voxer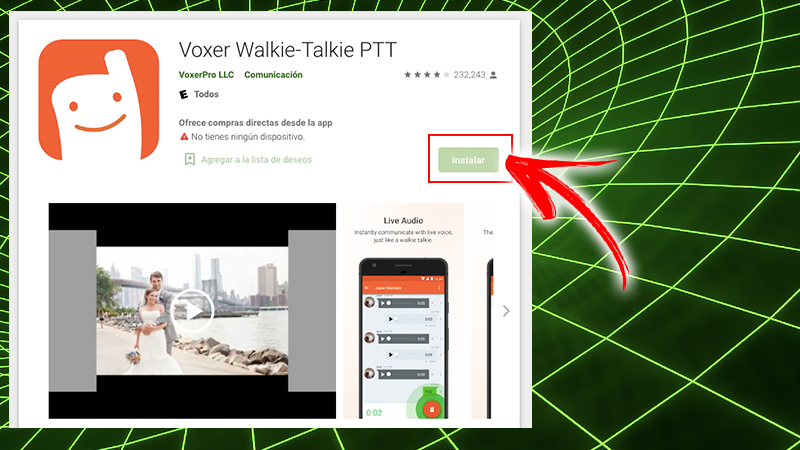 This app is another of the most popular alternatives to share voice messages, like walkie talkie, with other people. It has functionalities similar to those of Zello, but incorporates an interface more similar to a messaging service. It even has a view of conversation threads, support for sending images, text chat, etc.
It is possible to create group chats, but it is not possible to broadcast messages on channels. You can have a totally free basic access, but if you want to go a little further with its functionalities you must go to the pro version that is paid. For example, with a pro account you can transcribe from voice to text, use hands-free mode, etc. Available on iOS and Android.
Walkietooth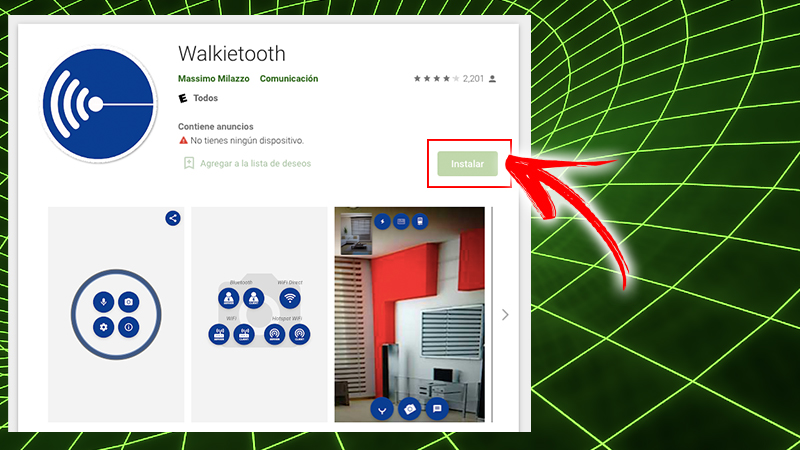 Walkietooth is a different option from the rest. The main distinguishing characteristic of this app with respect to the others is that it is not limited by the use of data for its correct operation. That is, it has a variety of connection options such as Bluetooth or WiFi.
It can be said that it is a specific niche option, since the use of the Bluetooth connection many times is not as good as through the use of data. However, it can come in handy in scenarios such as a motorcycle race on an unmarked road. It can only be downloaded on Android.
Walkie Talkie Pro Online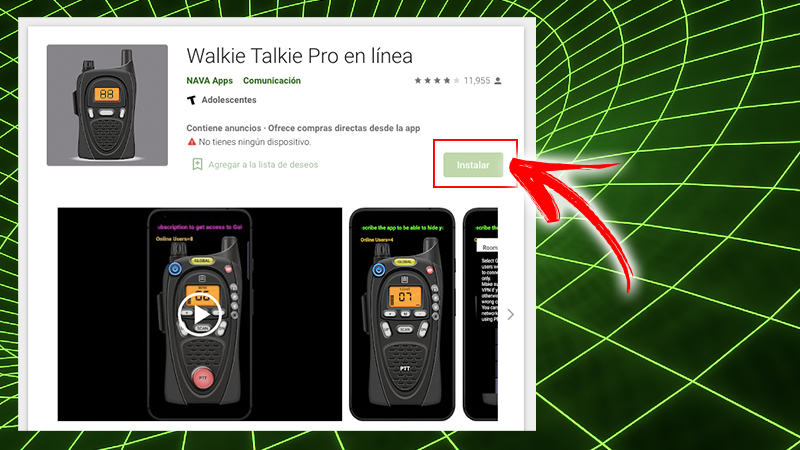 If you are looking for an application that really resembles traditional walkie talkies, this app is what you need. It broadcasts high-quality voice and video messages, and offers public channels that you can join by pressing a PPT button to speak. In addition to that, you can create your own private channels to chat with colleagues and establish a password to make it a 100% private network. It is available for both Android and iOS devices.
BreakR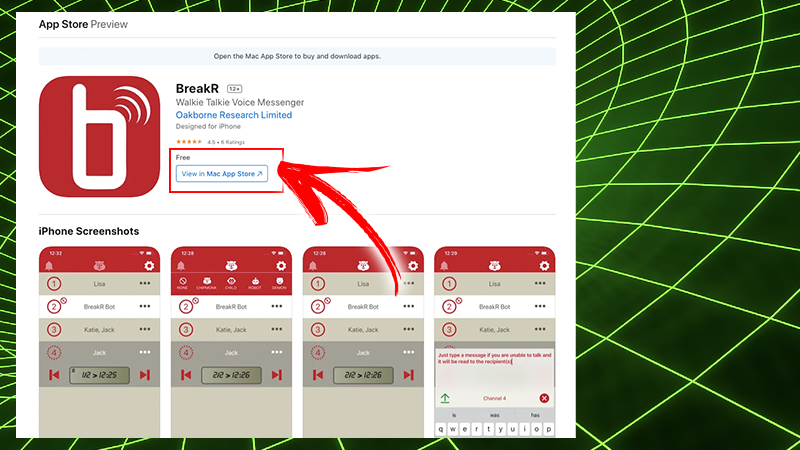 This is an alternative for those who have iOS devices. It is an application that aims to allow users to remember the use of classic walkie talkies, along with other interesting functionalities. Regarding its use, it is very simple since it is enough to press a button to speak and release it to send a message.
Additionally, if at any time you cannot speak, you should not worry. You can write a message and BreakR will read it to the recipient through a text-to-speech service. In case you want to choose to chat anonymously, you can do so thanks to the voice change feature. Finally, the chat history is valid for 24 hours and this app can only be used between iPhone users.
VoicePing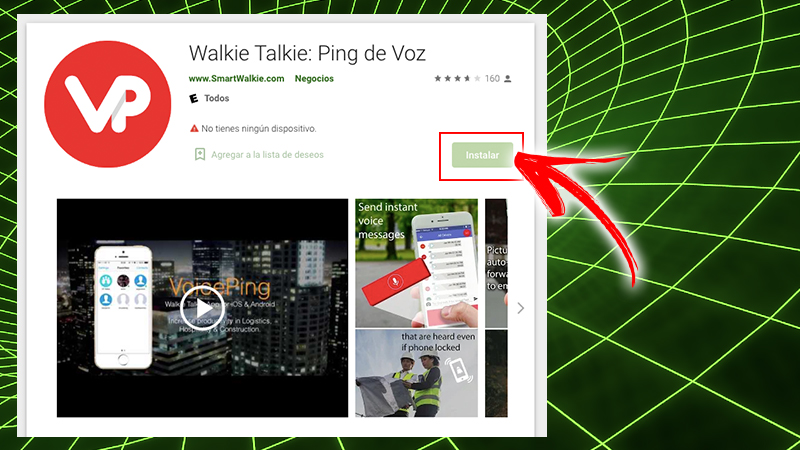 For those who want to have a more professional use of walkie talkies, the best alternative is VoicePing. Its design is focused on the business world, however, it can be used by anyone who has an Android or iOS mobile.
Its appearance is similar to that of traditional messaging applications, but with slightly more advanced features. For example, sent messages are played at any time, regardless of whether the screen is off or the mobile is locked. It is also possible to create group chats with up to 200 members. Regarding its advanced functionalities, they highlight the one to Ping (hence its name) to specific contacts to get their attention.
Two Way: Walkie Talkie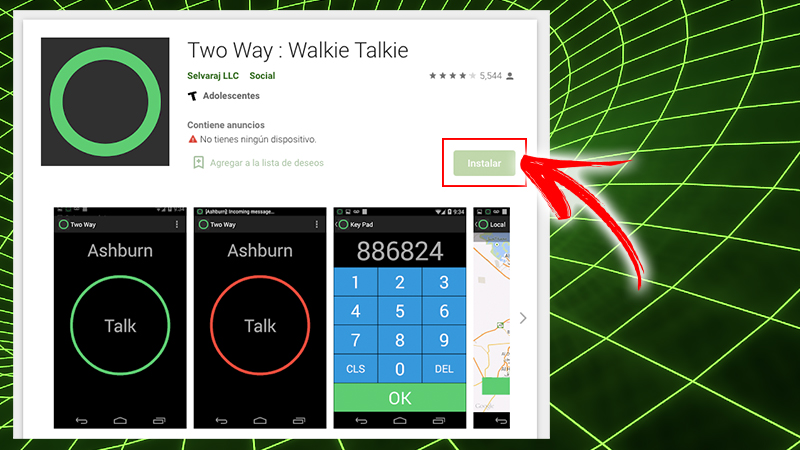 Two Way is one of the easiest-to-use walkie talkie apps that you find available for mobile phones. If you consider yourself an outgoing person and want to establish communication with other users in the world, just select a specific geographic area and transmit messages so that others can hear them.
One of its peculiarities is that it does not allow to establish individual contacts, nor to exchange text messages or images. It is a great way to communicate with strangers in a simple and fast way. It is available for iOS and Android devices.
Professional Walkie Talkie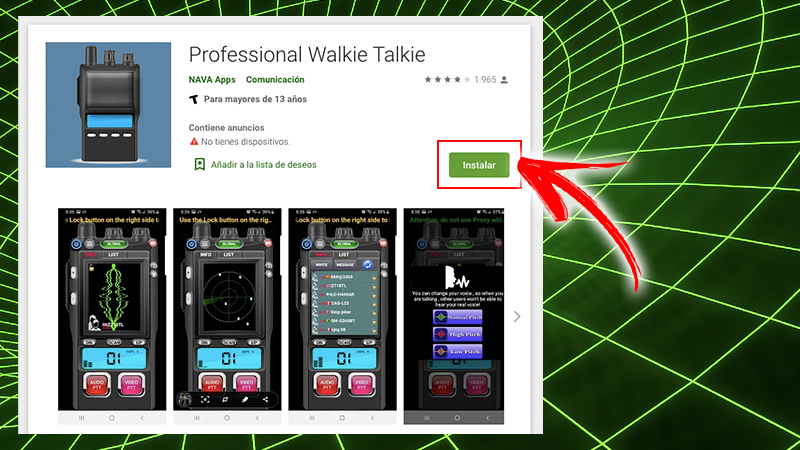 In this application you find 50 voice channels available that you can join and start talking with other users. It offers a video service and clear voice, so you will not have problems when sharing information with others. As with other options that we have mentioned in this list, with Professional Walkie Talkie you can also configure private channels with code to communicate specifically with the people you want.