Applications
Use vlc as the default video player in utorrent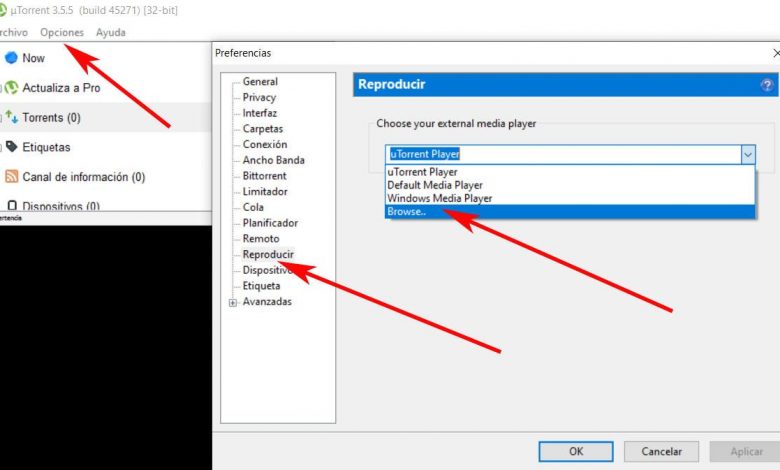 uTorrent is an application that as many of you will already know first-hand, it is the most used proposal when it comes to sharing files in torrent format around the world. It is an app that has grown over time in terms of stability and functionality, partly helped by the users themselves.
Although this is software, as well as other similar titles, which are frequently associated with content piracy, they are used in many other areas and ways of working. In fact, there are many companies, both in development and in other areas, that use P2P networks to share information internally, or with their clients. The communication protocol used by these clients and networks is focused on optimizing the treatment of large files, thus trying not to lose anything along the way.
It is precisely for this reason that many users, millions in fact, use them to exchange videos, including those related to piracy. Returning to uTorrent, we will say that the most used torrent client contains a good number of customizable options that aim to make it easier for us to work with the app. In addition to helping us with the configuration of the program itself, we also have at our fingertips functions to customize its interface, or to modify its internal behavior.
This is the case that we are going to talk about at the moment, specifically we are going to specify to uTorrent which is the media player that we want to use by default. And it is that from this same application we can reproduce content in the form of video, although using the integrated player, which many users are not entirely convinced by.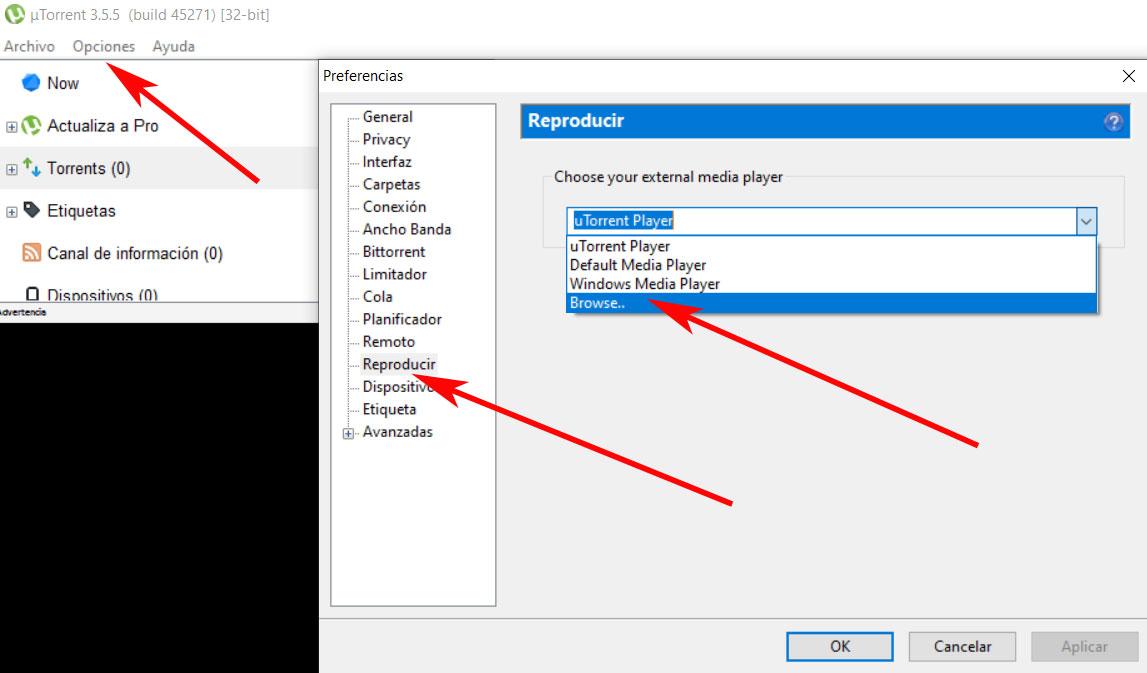 Set VLC Media Player to play videos on uTorrent
Therefore, many choose to modify this video content player by default for when they use it from the file-sharing program itself . Thus, in the event that you wish to indicate to uTorrent that you want to use VLC or any other by default, we will show you the steps to follow.
At first we talk about VLC Media Player as it is one of the most widespread alternatives of this type around the globe, but the change process is the same for other alternatives. Therefore, for all this, once we have started the torrent program, we go to the "Options" menu, where we select the option called "Preferences". To the left of the new window that appears, we find a list of the sections that we can configure here, but in this case we are interested in "Play".
It will be in this section where we will see uTorrent Player marked as the default player, so we open the drop-down list that will appear to select "Browse". Then a File Explorer window will open so that we can find and select the corresponding executable of the player that we are going to use, in this case the VLC one, which will generally be found in the path "C: \ Program Files \ VideoLAN \ VLC" .