Applications
Use funds that change with the time with this program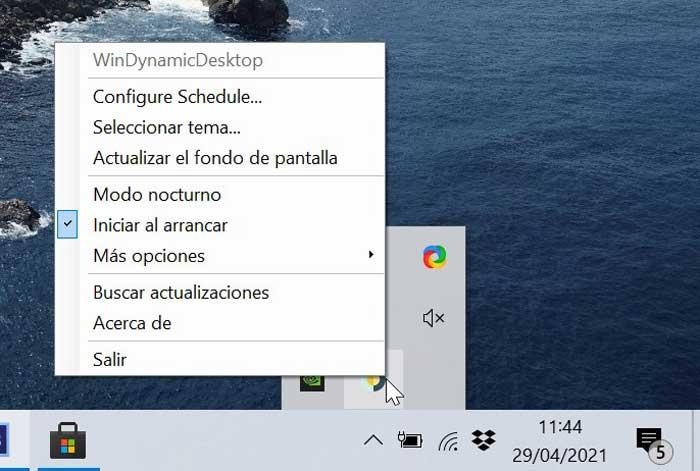 With the market launch by Apple of its new operating system macOS 10.14. Mojave back in 2008, incorporated a new feature called Dynamic Desktop. Through it, it was possible to change the desktop background automatically depending on the time and day. If we have Windows 10 as an operating system, we can enjoy these features through the WinDynamicDesktop application , about which we are going to talk to you next.
Although Microsoft launched a feature called Spotlight together with Windows 10, it is far from the alternative presented by Apple. And it is that Spotlight only changes the lock screen background once a day, it does not keep any type of relationship according to the time, leaving the desktop background unchanged. Similarly, displaying wallpapers isn't a great alternative to Apple's Dynamic Desktop feature either. Therefore, to achieve this, we must opt ​​for a third-party application that offers better results than Spotlight, making the background change depending on the time.
WinDynamicDesktop is a free application for Windows 10 that will allow us to adapt the wallpaper based on the sunrise and sunset times based on our location. It will simply be necessary to choose a theme and enter the first time and enter the location and the application will automatically change the color of the theme of our operating system.
In order to carry out its work, the program uses the LocationIQ API in a way that converts our location to latitude and longitude. You can also use the Windows Location API if we grant you permissions to do so. For users concerned about their privacy, indicate that its developers ensure that the location data is anonymous and will not be saved without our consent.
Set the Windows desktop with dynamic backgrounds
Once we run the application, a configuration window will appear. In it we will have to insert our location. For this we can directly enter the place where we are together with the specific times of sunrise and sunset, or use the Windows location service to determine the hours. Once finished, click on OK.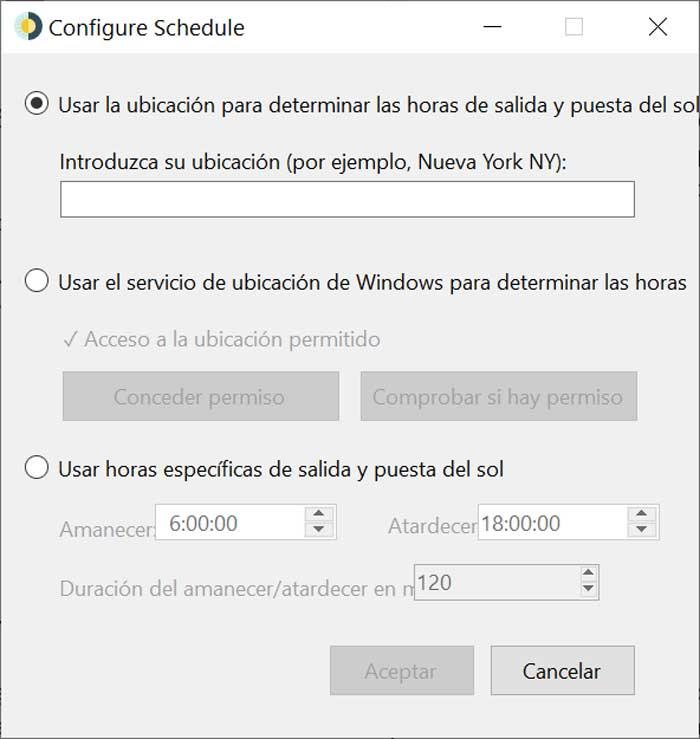 Subsequently, on the next screen your theme selection menu will appear. In the left column we can select the themes added in the application and that we can use just by downloading them. In total there are 13 themes of Apple's operating system that we have available. If we visualize each theme we can appreciate its tonality depending on whether it is going to be used as a light or dark background depending on the time of day.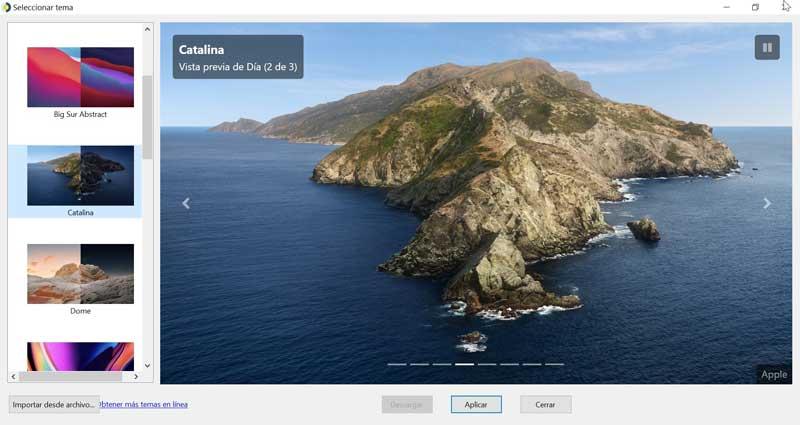 In case none is to our liking, the application offers us the possibility of importing a background that we have hosted on the hard drive of our computer, by clicking on the button «Import from file …» We also have the possibility of clicking on the link "Get more themes online" to download more themes from a web page. In order to have the themes, we will click on the Download button. Once the download is done, click on "Apply" to confirm the operation. Later we click on «Close» and we will check how our wallpaper has changed.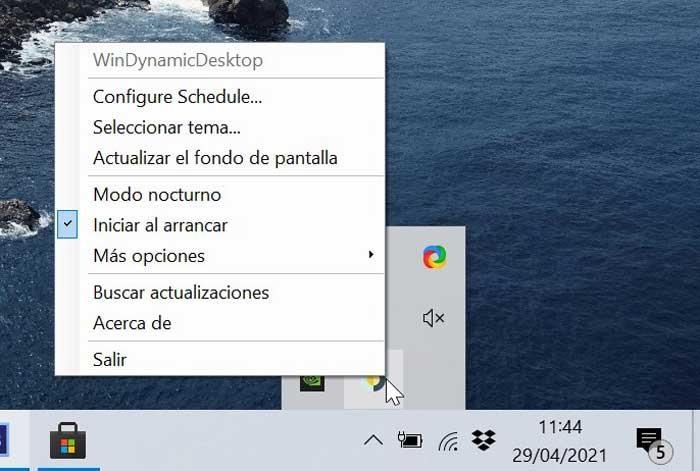 The application will start running in the background and you can find its icon in the taskbar. If we click on it, it will show us a small drop-down menu where we can configure the application again, select a theme or update the wallpaper. It will also allow us to randomize the theme daily or pause while programs are running in full screen.
Final conclusions on WinDynamicDesktop
In terms of performance, we must say that WinDynamicDesktop does not offer problems since it hardly requires system resources to function. If we are looking for a feature similar to the Dynamic Desktop that macOS Mojave offers, this software will take care of achieving it, automatically changing our wallpaper depending on the hours of the day.
WinDynamicDesktop free download
WinDynamicDesktop is a free and open source application that can be downloaded directly from the Microsoft Store or from its repository on GitHub. If we download from the Windows Store itself, we make sure to download 100% safe, free of viruses or any other type of malware. In addition, we obtain an application that is optimized and that will always receive the latest update without having to download the file again.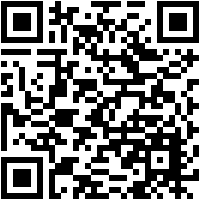 Developer: Timothy Johnson
This software has been developed mainly to be used in Windows 10, but according to its developers, it should be able to run on any version of Windows that has Framework 4.5 or a newer version installed . Its latest version released to date is 4.4.0 presented on November 1, 2020.
Alternatives to WinDynamicDesktop
If we are looking for a tool with which to change the appearance of the desktop in Windows 10, we propose some alternatives to WinDynamicDesktop to consider:
Wallpaper Change Scheduler
It is a free application that will allow us to bring Apple's Dynamic Desktop function to our Windows 10 computer. With it we can change the wallpaper every hour. Although it is a little less automatic than the macOS function, it will allow us in the same way, to be able to change the background automatically, depending on the time of day. We can download it from this link .
Desktop Dynamic Wallpapers
This application provides us with a complete set of wallpapers developed by Unsplash. It has thousands of professional-quality photos that can be used as a desktop background or as a lock screen. We can configure the wallpapers to rotate using a specific timer so that our background is updated whenever we want. In addition, it allows you to filter, search and save our collection of funds within the application and our desktop. We can download it from the Microsoft Store.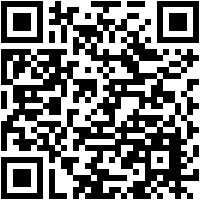 Developer: Chan Software Solutions