Applications
Translate any text to another language for free with theze programs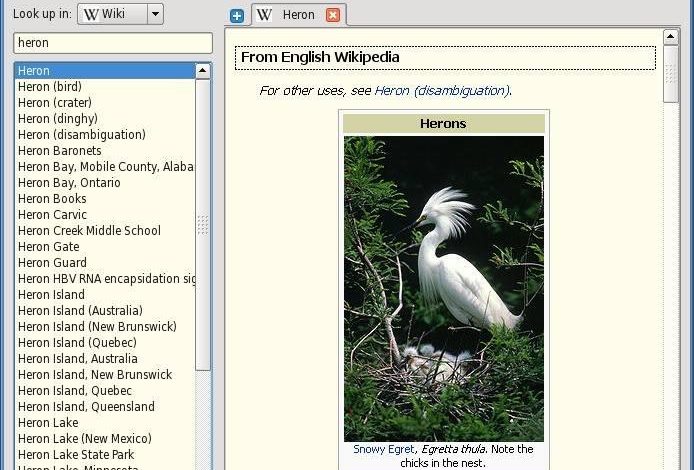 We have always turned to translators or dictionaries to solve our doubts, about specific words, or even a complete text which we did not know how to translate because it was not our native language, or we simply did not know that language. Now we make it easier for you, and it is with the best translators and language dictionaries for greater user comfort.
The great help for students and the curious who want to learn new languages, translate words or texts are dictionaries and / or translators, but it may be that you have not always used the best tool for this, and that is why we present the following dictionaries and translators.
Advantages offered by these translators on the PC
And it is that the advantages that the proposals that we will talk about next are many, as you can see for yourself first-hand. First of all, it is worth mentioning that as a general rule these programs are usually compatible with a multitude of different languages, both input and output. This, as you can imagine, opens up a wide range of possibilities in this regard. It is also important to know that they are usually designed so that we can use them both in corporate environments and in other more domestic ones.
In addition to their they try to facilitate to a great extent the translations that they present to us, which is actually their main task. This is achieved, for example, by giving several possibilities when entering texts here. We can do it in a handwritten way, or through files, whether local or even, sometimes, in the cloud. At the same time, many of these give us the possibility of saving the result in a file to be able to export it to other programs.
Best programs to translate into other languages
If we need to translate text into other languages, we can use any of these programs that we will see below and that will help us with the work.
QTranslate, one of the best and most complete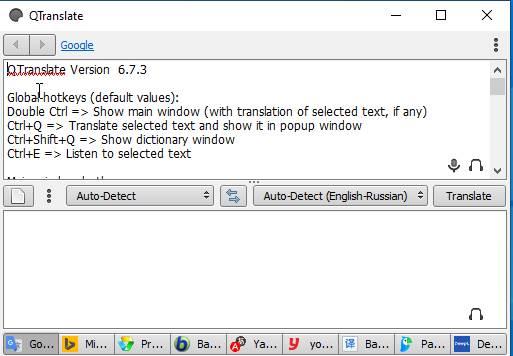 It is one of the best and most complete translators, since it incorporates several of the best-known translators with it, which makes it possible for us to have a correct and accurate translation. This program allows us to translate words, complete texts and read aloud . It has a portable version (does not need installation) or the installer.
Qtranslate: Download
Ginger, supports up to 40 languages ​​naturally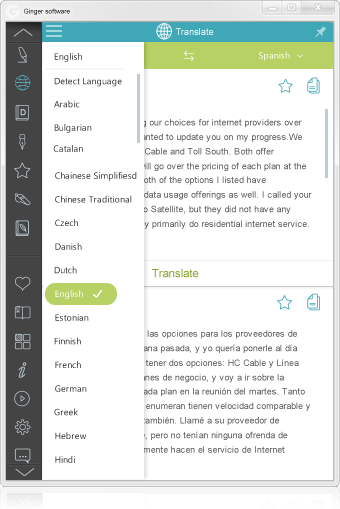 This software allows us to translate words from 40 languages ​​in a natural way to be able to communicate with anyone and make the conversation coherent. Thanks to its interface we have a simplified use, but at the same time complete, in which we will only have to enter the text and the language to translate it into, and we will have it ready at the moment.
Ginger: Download
TranslateClient, one of the classics with automatic language detection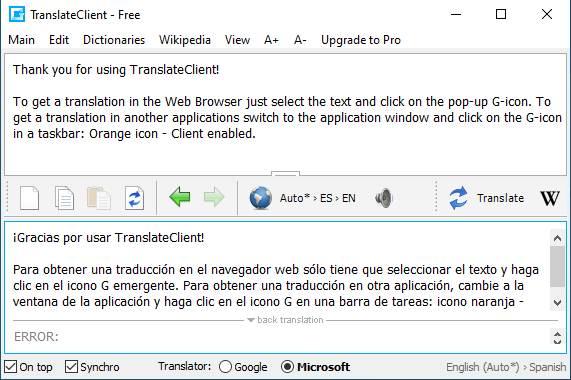 Translator with a long history that has been with us for years, but still continues to perform its simple function, which is to translate texts and words, in more than 50 languages that we have available. In its free version we have automatic language detection, quick access via keyboard shortcuts, transcription and alternative translation.
TranslateClient: Download
Lingvanex, one of the most complete with more than 127 languages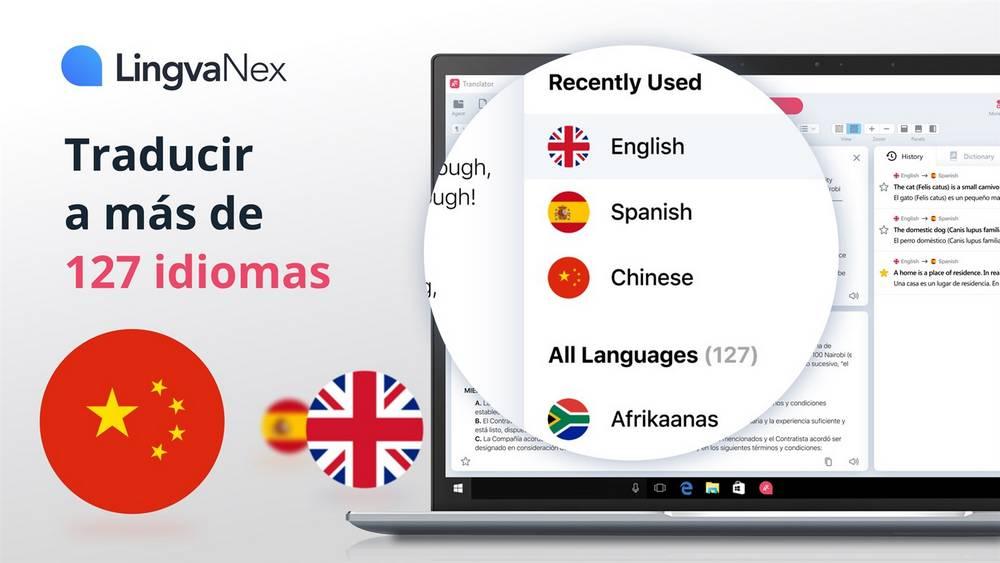 This translator that we have in the Microsoft Store, allows us to translate texts into images, translate files, have more than 127 languages, and act as a dictionary and translator, with which we can translate both complete documents and words , or simple texts. It is a very complete and versatile translator.
OmegaT, especially aimed at professional translators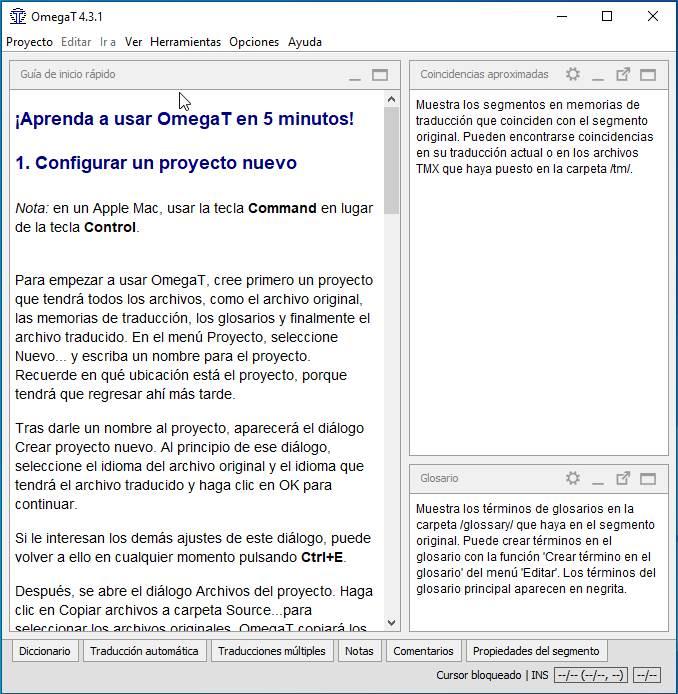 It is an application intended for professional translators, its function is integration with other programs, it supports plain texts, or files such as LibreOffice, OpenOffice, and more than 30 different formats . It has simultaneous processing of multiple files projects. In general, it is not suitable for the use of an ordinary user, but more for an expert user in the field of languages.
OmegaT: Download
DeepL Translator, one of the most accurate and efficient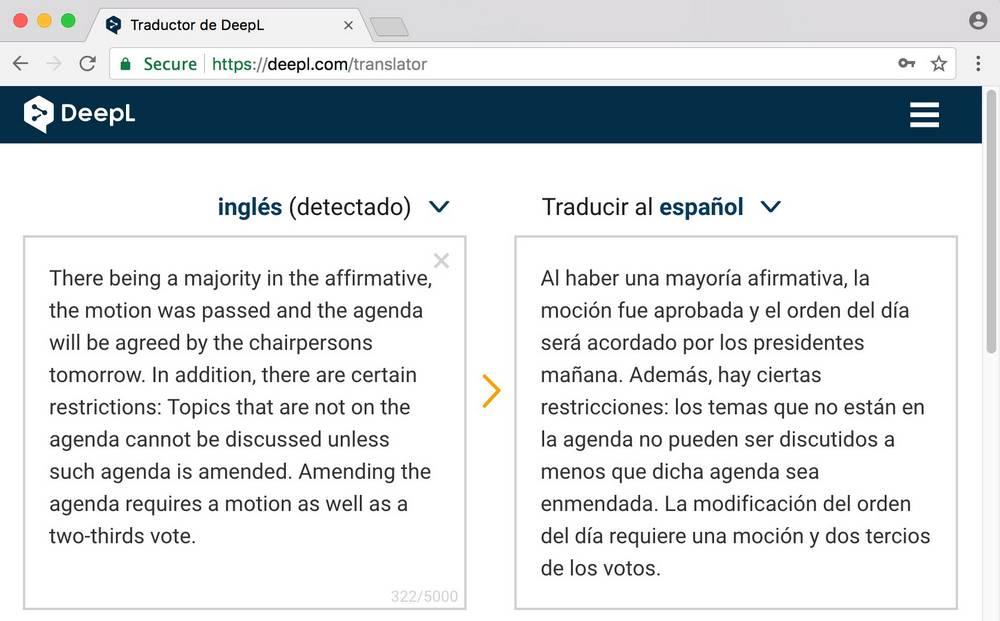 Without a doubt one of the most efficient and accurate translators that we can find. While other alternatives use very simple dictionaries and rules to carry out their task, DeepL Translator makes use of advanced neural networks to offer a translation that is as accurate and natural as possible. This program saves our information safely, but continues to learn as it translates texts, being able to translate full texts in just a few moments.
We can download this translator from the following link .
Virtaal, translation without distractions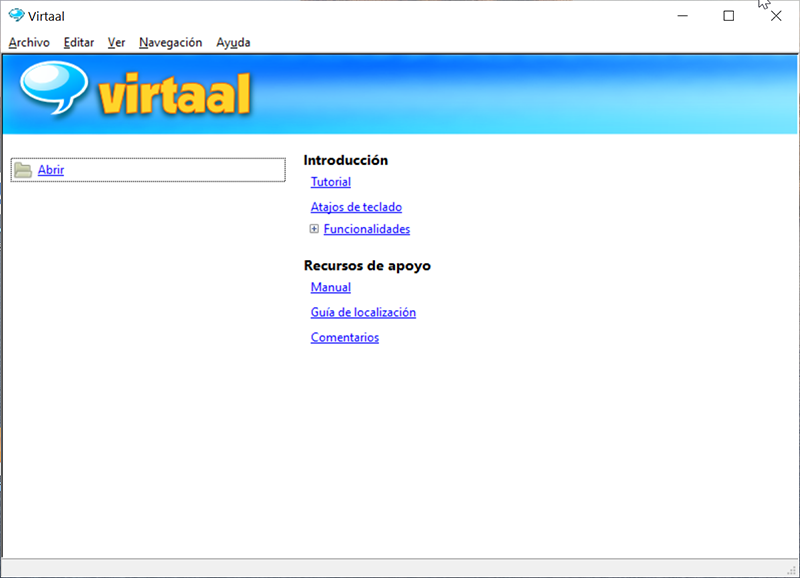 We are talking about a tool that has been specially developed to contain all kinds of functions that allow us to focus on translation without any distractions, through an orderly user interface. It supports a multitude of translation formats provided by Translate Toolkit, including XLIFF and PO. Its main characteristic is that we will find an interface where we will only find the essential elements for our translation, leaving the rest of the elements hidden so that nothing can distract us from our task.
We can download the Virtaal translator from here .
Best dictionaries for PC
In addition to a text translator, sometimes we need a good dictionary where we can look up a word in another language that we choke on or we don't know its meaning.
Babylon, very complete compatible with more than 77 languages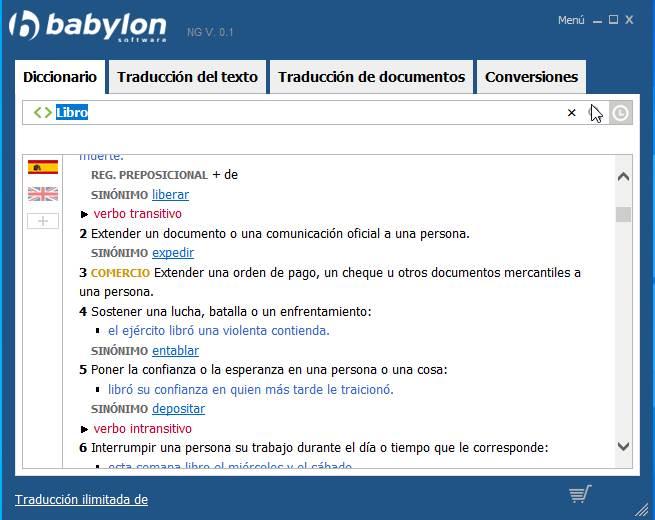 Very complete dictionary which allows us to translate millions of words in more than 77 different languages, we can translate complete web pages, complete texts, and even allows us to translate documents. The dictionaries are updated automatically. It has a simple but efficient interface, a great alternative to conventional translators.
Babylon: Download
Mate Translate, translator and dictionary compatible with more than 100 languages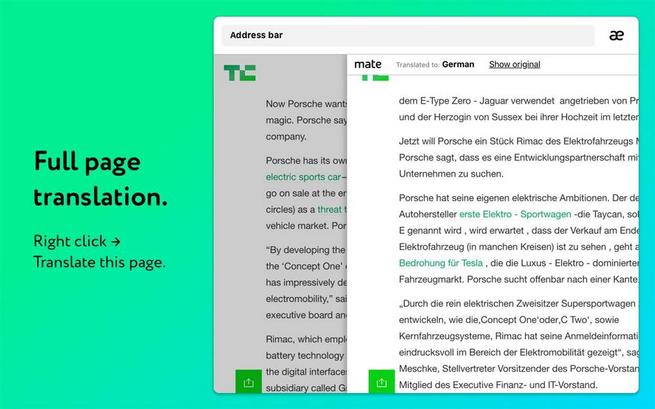 Translator and dictionary software that helps you with the translation of phrases, documents and words in more than 103 languages, they also promise to help you understand and understand the language, they have a renewed design and easy to use for any user. This will save us time and make us more efficient using all the options we have available.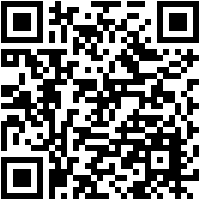 Developer: Twopeople Software eU
GoldenDict, includes compatibility with other dictionaries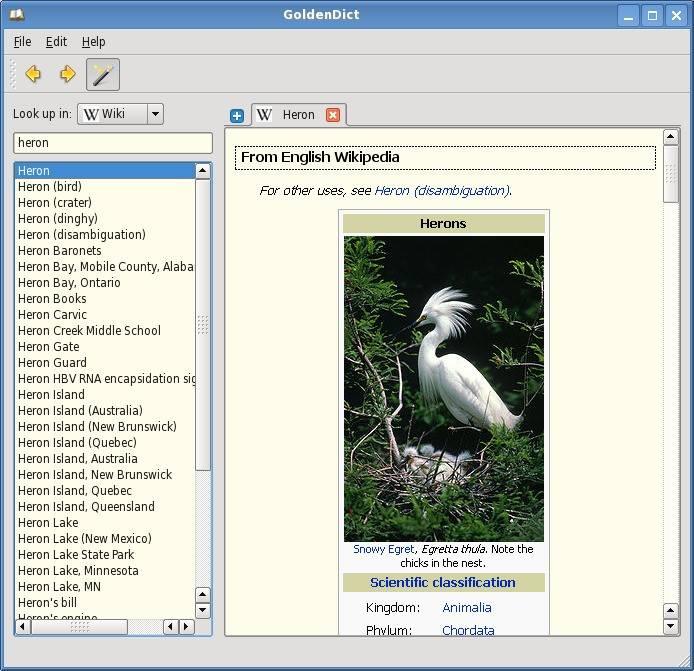 An open source dictionary for Windows, macOS and Linux that will allow us to see definitions of the words we are looking for and, at the same time, translate them into other different languages. Among its features we can highlight the possibility of using several formats at the same time, being able to use even dictionaries from other programs, such as Lingvo, Babylon, StarDict, Lingoes and Dictd.
We can download GoldenDict from the following link .