Applications
Transfer your files and data from your mobile to windows with these tricks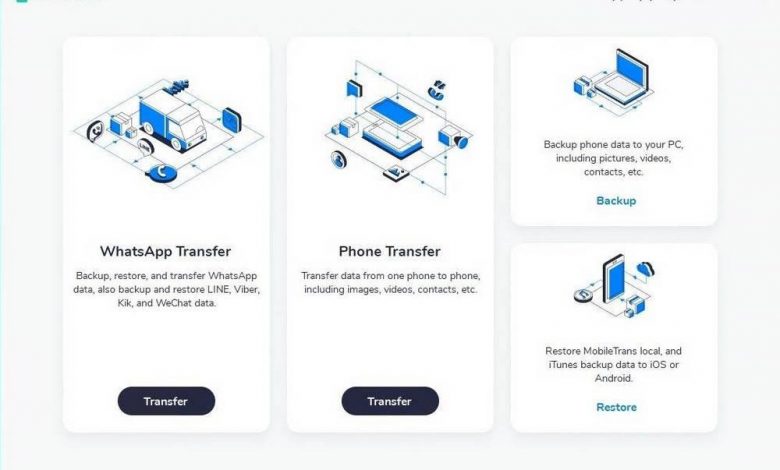 We are increasingly dependent on mobile devices. These pocket computers always accompany us wherever we go, allowing us to communicate with others and, at the same time, have all our files at hand, such as personal photos, documents or songs. The problem with depending so much on mobiles is that they can fail, or we can lose them. And, along with them, all this information. For this reason, it is always advisable to make backup copies of your data, to avoid a catastrophe in case something goes wrong.
There are several ways to make backup copies of all the data we have on our mobile. But of course the most useful is to copy them to our computer so that we have them there, we can open it and make use of all these files if necessary.
Classic tricks to send files from mobile to PC
Use official programs
Unfortunately, each manufacturer uses its own protocols to make us depend on specific programs. If we do not mind depending on our manufacturer, depending on the brand of the mobile we can use the following programs to transfer the data from the smartphone to Windows: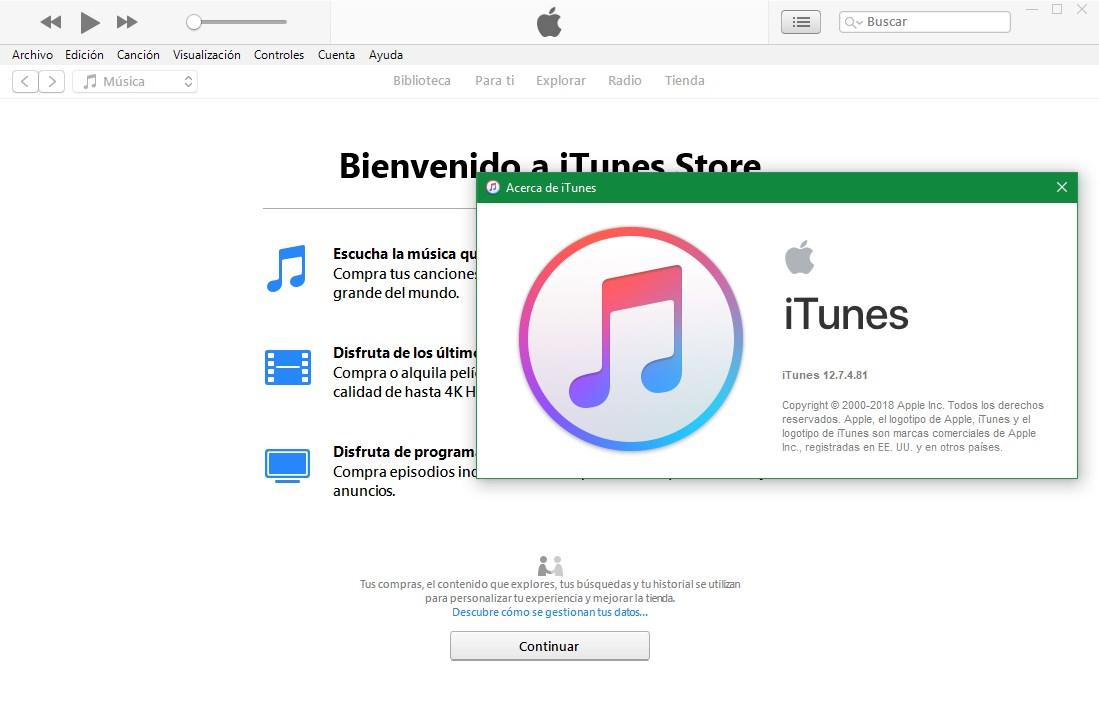 However, we are going to see different universal ways to transfer all the data from our mobile to the computer. In this way we will not have to tie ourselves to a specific program or a manufacturer, and we will have much more freedom when it comes to getting the most out of our mobile phone.
Copy and paste by cable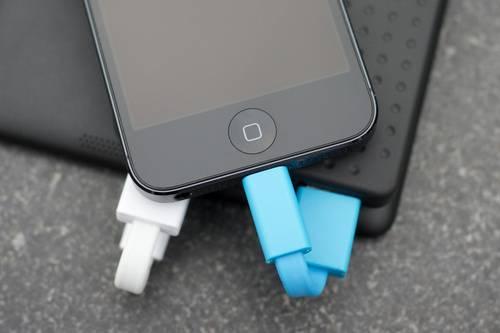 Another of the fastest ways to transfer the data from the computer to the PC is through its USB cable . When we connect it to Windows, the operating system recognizes the user partition as if it were a USB memory connected to the PC, so we can search for the files that interest us and transfer them directly to Windows to save them there.
Depending on the configuration of our mobile we may have access to all the saved data or only to the partition of the camera. This can be changed from the Android notification panel, or from its settings. In the case of iOS, for example, we can only copy saved photos in this way, since it will not give us access to other data.
By Bluetooth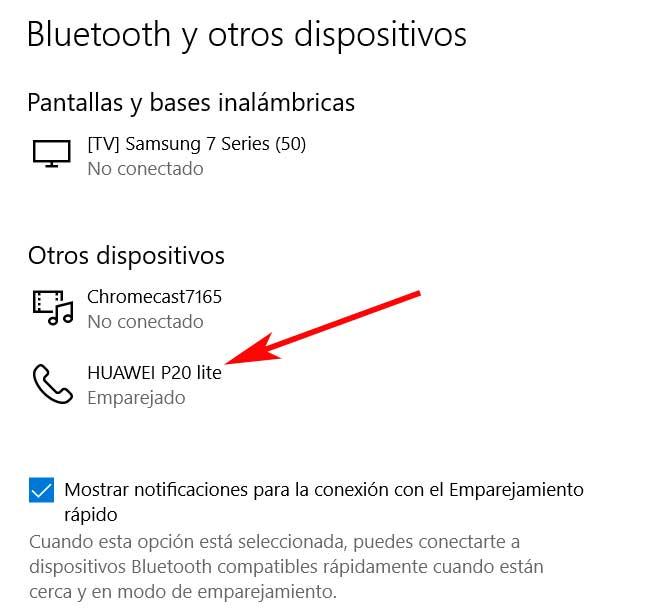 If we do not want to depend on cables, and we are only going to pass a few specific files, we can do it through Bluetooth . This is done the same as when sharing files with other mobiles through this protocol, that is, we will choose the option to share via Bluetooth and, in the list of devices, we will select the computer as the receiver.
This process is much slower, both because we have to go file by file individually, and because the speed of BT connections are slower. If we have to send a single photo, it is okay, but for several it is better to opt for the cable, or for any of the programs that we are going to see below.
Use Google Drive / iCloud
Another way to safely save our data, and to be able to have them also from the computer, is to do it through the cloud storage servers. In the case of Android, for example, we can take advantage of the 15 GB of storage in Drive, plus Google Photos, to save the photos and other data that we have on our mobile safely on Google's servers. In addition, if we access the cloud from our computer, we can download the data to save it on the PC.
In the case of iOS, we can use Apple's cloud, iCloud, where we have up to 5 GB for free to save files and photos and be able to download them directly to the PC.
Programs to copy data from any mobile to Windows
The following programs will allow us to access all the files that we have stored on our mobile and copy them to the computer. In addition, we can also use them, if we want, to send data from the PC to the mobile quickly and easily.
AirDroid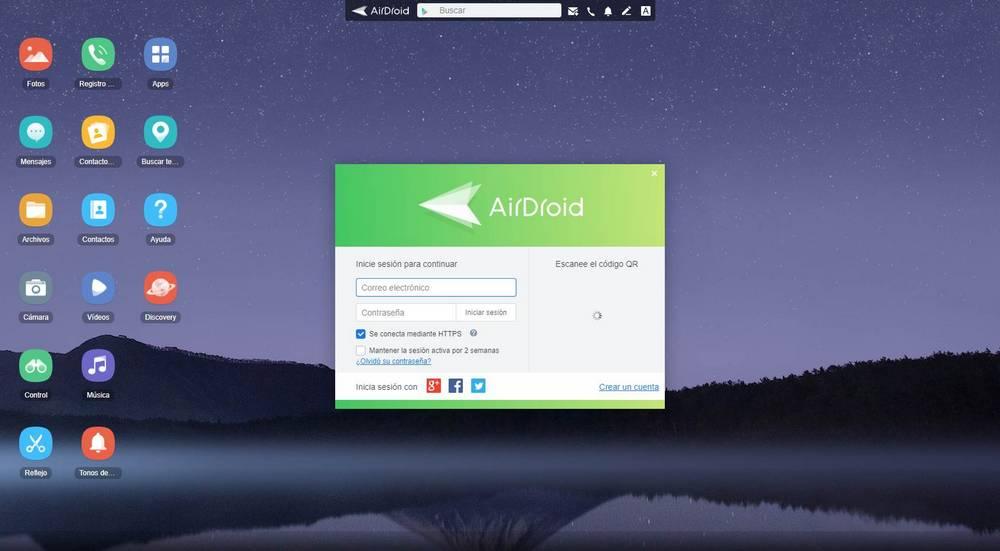 AirDroid is one of the most complete applications that we can find to transfer data from the mobile to the PC, and vice versa, quickly and easily. This program works in a similar way to WhatsApp Web, that is, it loads a server on the mobile, to which we connect from the PC, from the browser, to be able to control our mobile remotely.
With AirDroid we will be able to control practically our entire phone. However, what interests us most in this article is the file transfer function. Thanks to it we will be able to open a kind of file explorer within the browser to copy, delete or move all the data we want. What we pass to the computer will be copied as a download (like downloading a file from a website), while what we copy to the mobile as an upload. And we will only need to download the app on the mobile and that both the mobile and the PC are on the same LAN network.
We can access AirDroid from this link .
PushBullet
PushBullet is another remote control tool for our PC that, although it bears similarities to AirDroid, actually works differently. This is not used through the browser, but we have to install a client on both the mobile and the PC to have them connected.
Once the two computers are connected, we can use the computer to send and receive SMS, see all the notifications that come to our mobile, and interact with them. We can even copy links or any file to pass it from one device to another. One of the simplest options that we can find to connect any mobile to the computer in a similar way to how iPhones and Macs do.
We can download PushBullet from its website . We can use this tool for free, although some of its functions are limited to Pro version users.
MobileTrans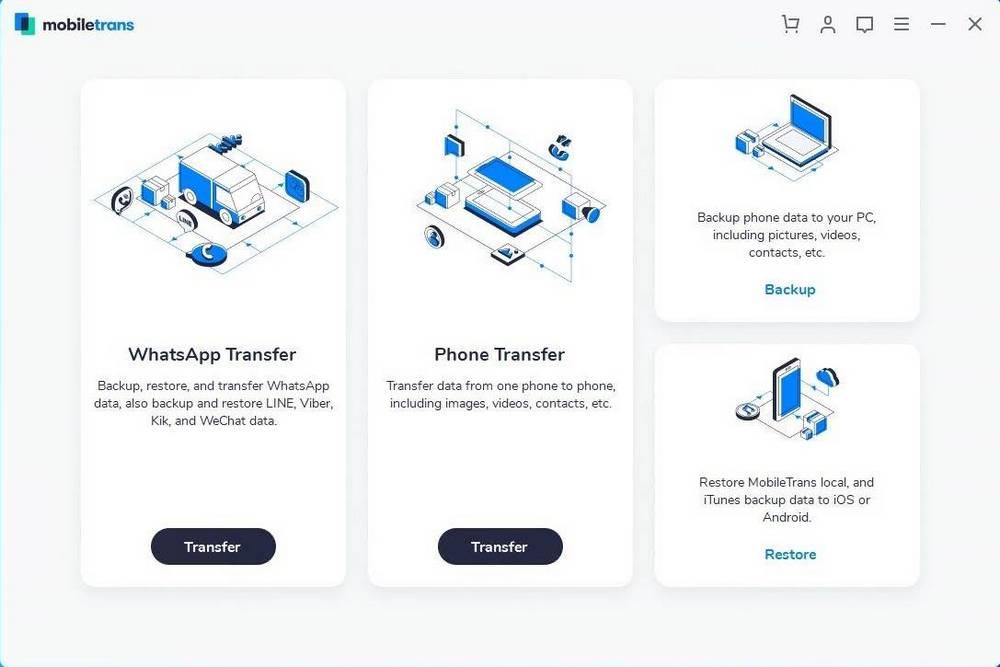 If what we are looking for is to make complete backup copies of the mobile, MobileTrans will undoubtedly satisfy our needs to perfection. This program, developed by Wondershare, is one of the most complete backup solutions that we can find. This program is not specialized in copying and moving files between the PC and the mobile, but rather in making a complete backup of our smartphone, including contacts, photos, messages and even the data of the apps, to save it on the computer in a safe way. With this program we can even save a backup of all WhatsApp data on our computer.
We do not need to use the cloud, which gives us greater privacy compared to these other alternatives, and helps us avoid losing our data in case something goes wrong. If we change mobile, it will be enough to restore the copy that we have made so that everything returns to be as it was at the time of the last copy.
We can download this program for free from the following link . Of course, we must bear in mind that it is a paid program, and in order to unleash its full potential we will have to pay 30 euros.