Applications
Transfer and download files between pcs with these ftp clients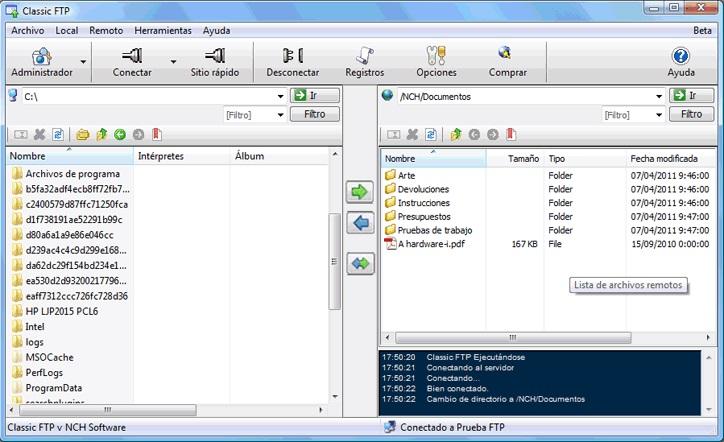 From our computer we have the possibility of sending files in different ways. One of them, and possibly the most widely used, is to do it over the network through an FTP (File Transfer Protocol) client, working through a server and creating a directory from which we can access our files. If we are looking for a free FTP client for Windows, then we are going to talk about the best options available.
An FTP client is nothing more than an application with which we can transfer all kinds of files using this protocol, so that we can connect from our PC to another PC or server to send and download files safely. This connection is established from a server so our FTP client will be in charge of making a TCP connection to the server's control port so that the file transfer can begin. This connection is implemented from a TCP / IP network layer model, along with a password.
These connections made through an FTP are designed to be extremely fast and secure, so that all our information is maximized. This function is extremely useful if we want to transmit a large amount of data at a high speed. Therefore, if we need an FTP client for Windows and we want it to be free, we can choose some of the following applications.
Free FTP clients for Windows
Filezilla, the most popular
It is one of the most popular and used free FTP clients, compatible with operating systems such as Windows, Linux or macOS. Through this tool we can send files and download them at high speed with up to 4 GB in size. With this application we can also rename, copy, move or delete files, being compatible with SFTP and FTPS encryption for greater security in data transfer. It also stands out for having an intuitive and simple interface from where we can see all the files sent and downloaded. Among its disadvantages is the inability to summarize file downloads or uploads, which can cause them to be corrupted if there are errors on the web.
If we want to use Filezilla as a free FTP client for our file transfers, we can download it from its website .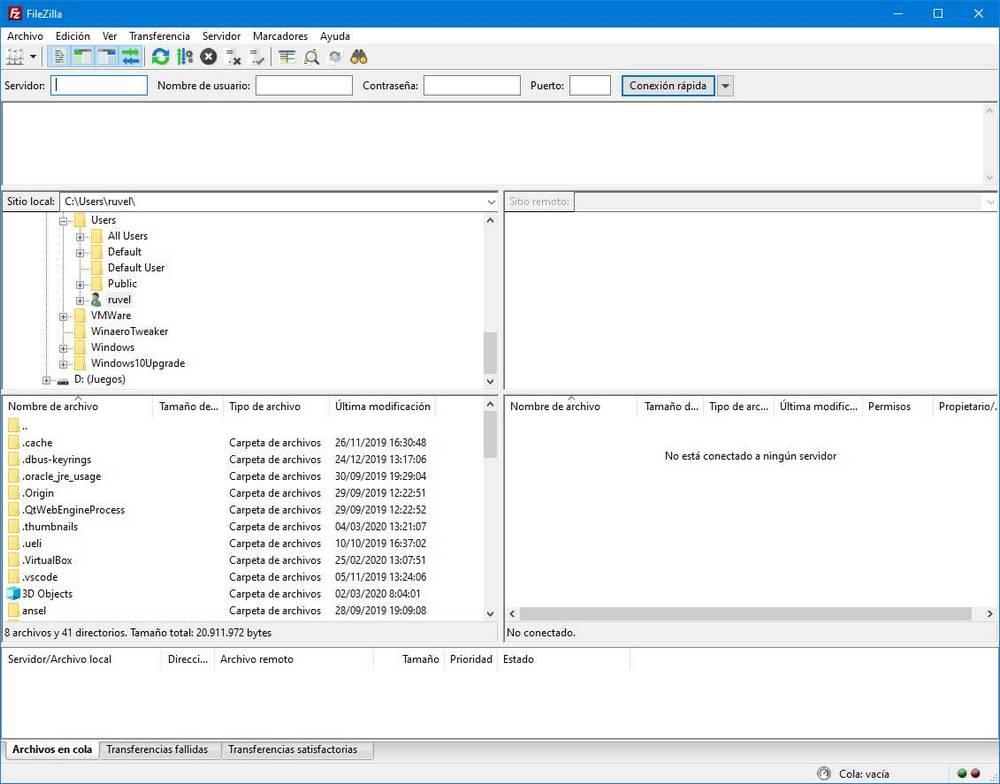 Cyberduck, a classic among FTP clients
This FTP program is characterized by its compatibility with Windows and macOS, as well as its ability to connect easily and quickly to FTP, SFTP and WebDAV servers . Similarly, you can connect to cloud storage services such as S3, Azure, Amazon, or OpenStack. It also allows to regulate the number of transfers that we can make simultaneously, as well as segmented file uploads of more than 5 GB. It supports the SSL and SSH encryption system to save files in .tar and .zip formats. Another aspect to highlight is its integrated file editor with which to modify documents and it has a cryptomator functionfor greater security of our data. Its main disadvantage is that it sometimes suffers sporadic disconnections.
To use Cyberduck for free as an FTP client, we can download it from the developer's website .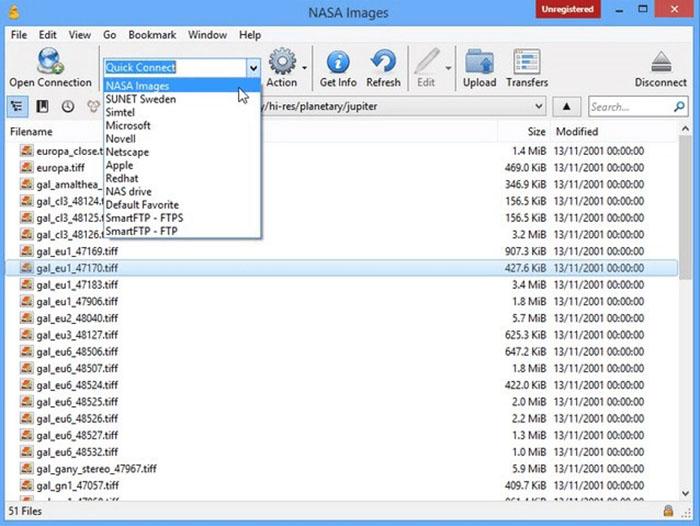 Bitvise SSH, simple and with various encryption options
It is an FTP client compatible with all versions for Windows. It has a very simple and optimized interface which allows it to be used to send files quickly by all types of users. It also has several encryption options so that privacy and security is an important element in transferring our files. It has the SFTP protocol and is compatible with the ECDSA, RSA and DSA public keys and the possibility of using a key manager. The SFTP client can be controlled by scripts so that we can control the remote terminal of the server, as well as automate the connection of an SSH tunnel.
Bitvise SSH is an interesting option to send and download files remotely and that we can download for free from its official website .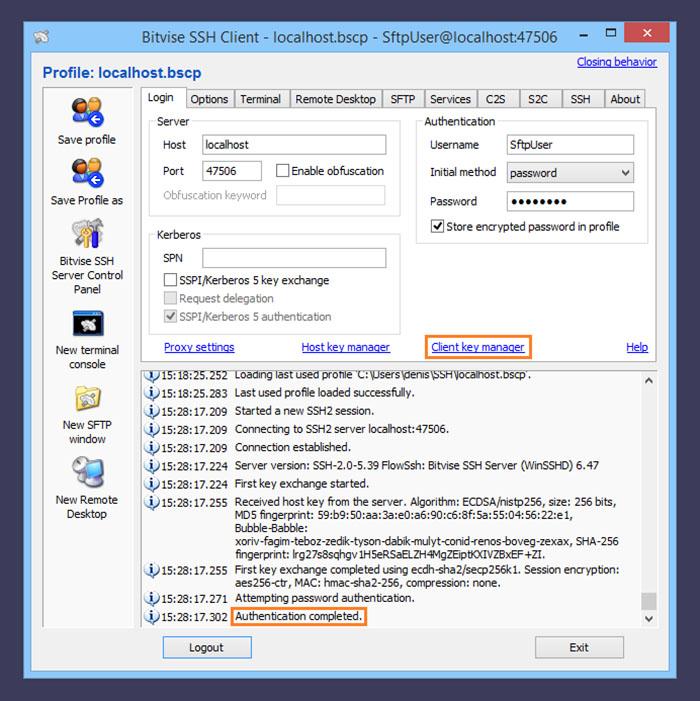 SmartFTP, compatible with FTP servers and cloud storage
We can use this client for Windows to connect to both FTP servers or online file storage servers in the cloud (Google Drive, OneDrive, etc). It has support for FTP, FTPS, FTPES and SFTP protocols and integrates a text editor that allows us to make modifications to documents. It also has a built-in terminal emulator for automatic syncing for files and folders. In addition, it has compatibility with password managers such as KeePass and LastPass, among others. Although it has Spanish as one of the languages ​​that we can use, for this it will be necessary to download it separately.
To use SmartFTP as our FTP client we can download it for free from its website.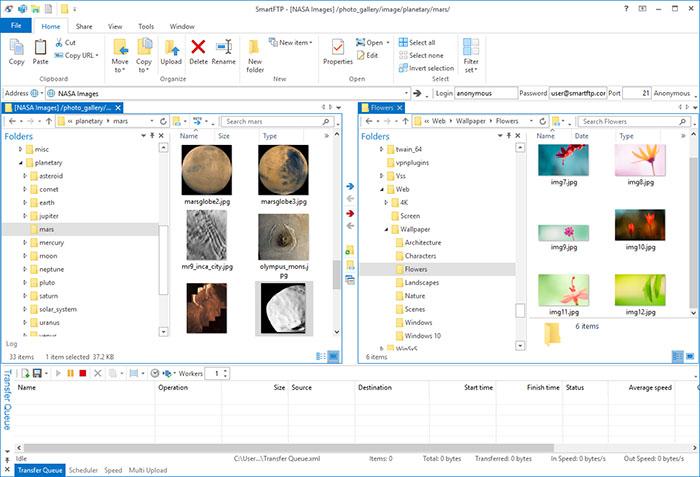 FireFTP, as an add-on for Firefox
It is an FTP client that we will have available as a complement to the Firefox browser, allowing the transfer of files through FTP and SFTP . Since we only need to have our Firefox browser open, it has a simple and easy-to-use interface. It has the ability to resume interrupted downloads, use active or passive modes, as well as connect to proxy servers. Its main drawback is that it is a client that can be too basic for many users despite correctly fulfilling all their tasks.
You can download FireFTP for Firefox for free directly from this link.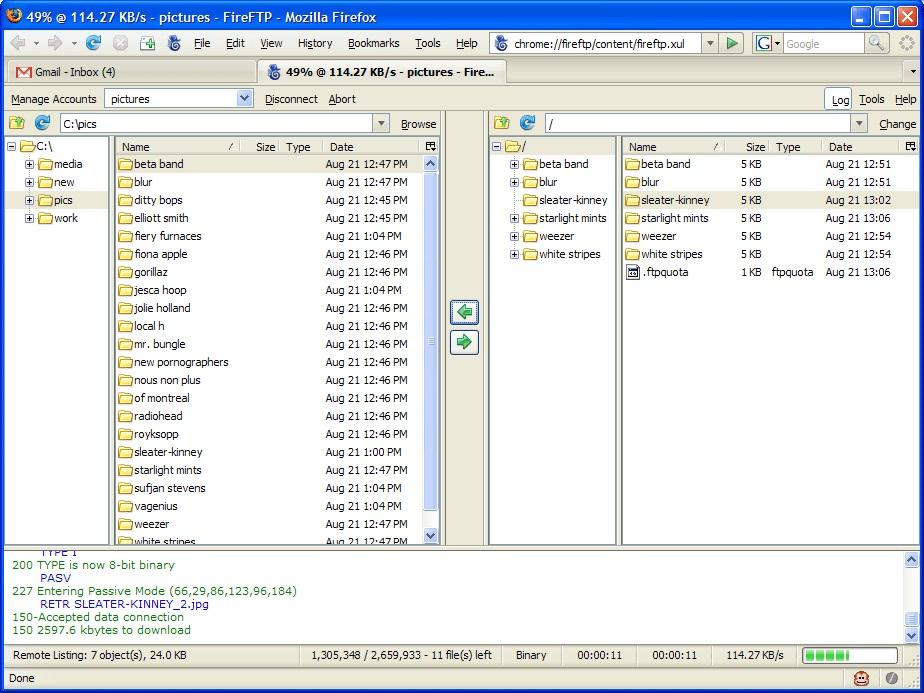 WinSCP, wide variety of supported protocols
This is a free and open source FTP client for Windows. It has an intuitive interface from which to view all the elements to connect to a server and perform file transfers using the SFTP, SFTP, FTPS, SCP, S3 and WebDAV protocols . Among its characteristics it has the possibility of establishing restrictions, automating processes, as well as moving, copying, deleting or renaming files. We can also synchronize folders and modify the read, write and execute permissions. Its main problem is that it usually has problems with large files.
If you want to use WinSCP as an FTP client, you can download it for free from its website .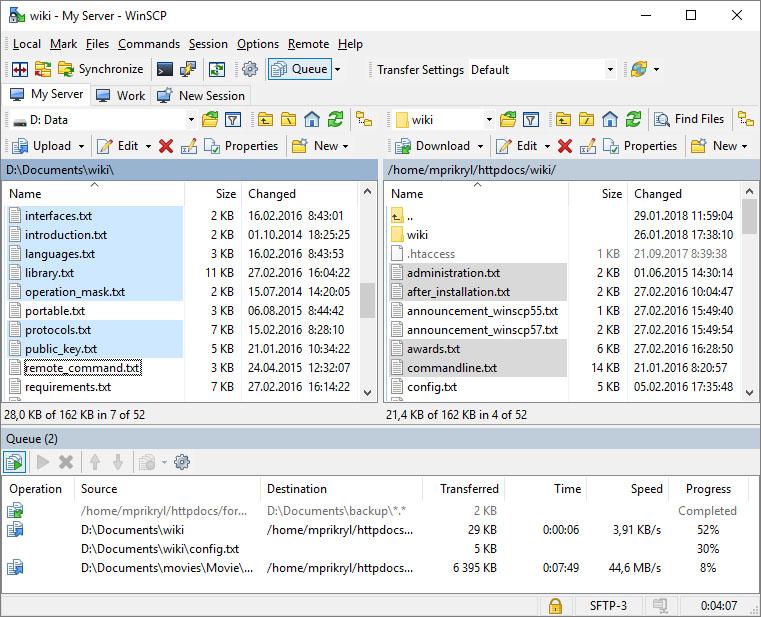 Fresh FTP, run scheduled actions
This FTP client for Windows allows previously programmed actions to be carried out, so that we can set limits on file downloads and uploads in order not to saturate the entire Internet connection. You also have the ability to transfer multiple files at once in queue order. Another interesting option is that in the event that a download is interrupted, it allows it to resume at the same point so that we do not have to start over. In addition, it allows the protection of our files by means of a password so that nobody can access them without our permission. Its main drawback is that its interface is in English, which can be a handicap for some users.
To start using Fresh FTP, we just have to download it for free from here .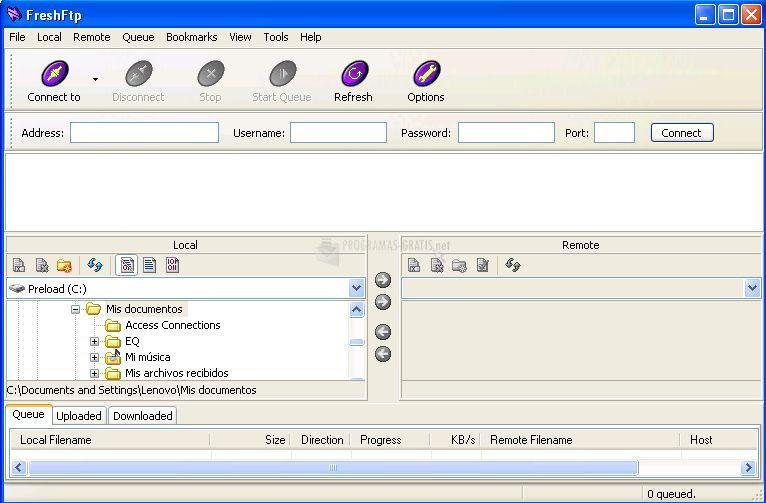 Classic FTP, simple for all types of users
It is a very complete and easy-to-use FTP client for Windows with which we can carry out secure file transfers using the FTP SSL protocol . It has synchronization tools that are responsible for verifying the most up-to-date copies of local and remote folders. Its interface is intuitive and it has an assistant that will help us to upload and download files, even if we have never worked with a similar program.
Classic FTP is compatible with all versions of Windows and can be downloaded for free for non-commercial use from its official website .