Applications
These programs allow you to turn windows 10 into to web server
If we like web programming, surely more than once we have looked for a server to host it to see how it looks and how it works. Although there are free hostings that we can use, these are usually very slow and very limited. And although we can also resort to the use of virtual machines (such as Linux), if we do not want to complicate ourselves we can take advantage of our Windows 10 to install and run a complete web server .
Although we can install and configure each of the services that we need in Windows ( Apache, SQL, PHP, etc.), this is quite a long and complicated task, especially if we are only going to experiment and do not have much knowledge in the field. For this reason, below we are going to leave you a series of programs, or rather, application packs, which will allow us to set up and configure our own web server in Windows 10 with a couple of clicks, without configurations or conflicts of any kind .
XAMPP: Apache, MariaDB, PHP and Perl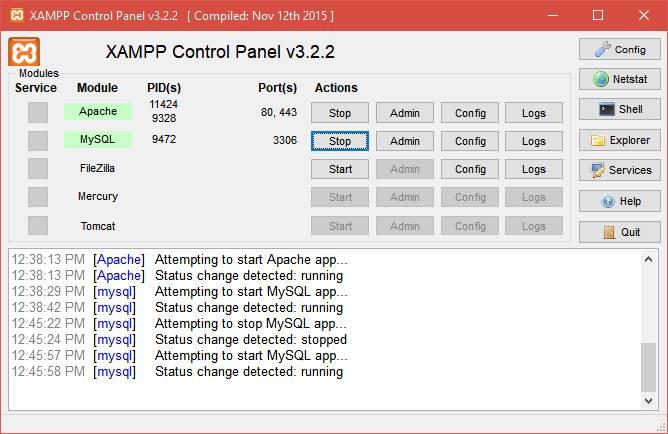 One of the most popular options for mounting a web server on Windows is XAMPP. This program is in charge of installing and configuring an Apache web server in Windows 10 to host the page, as well as a series of servers and additional plug-ins to be able to process it and execute all kinds of code, such as PHP7, MariaDB for databases, Perl, OpenSSL and phpMyAdmin to manage the web database.
This package is completely free and also open source. It has an excellent community of users behind it, and among its features we can highlight the possibility of downloading and installing addons that will allow us, for example, to install Drupal, Joomla! or WordPress (among others) directly in XAMPP.
We can download XAMPP for free from their website . It is available for Windows, macOS, and Linux.
WampServer: Apache, PHP and MySQL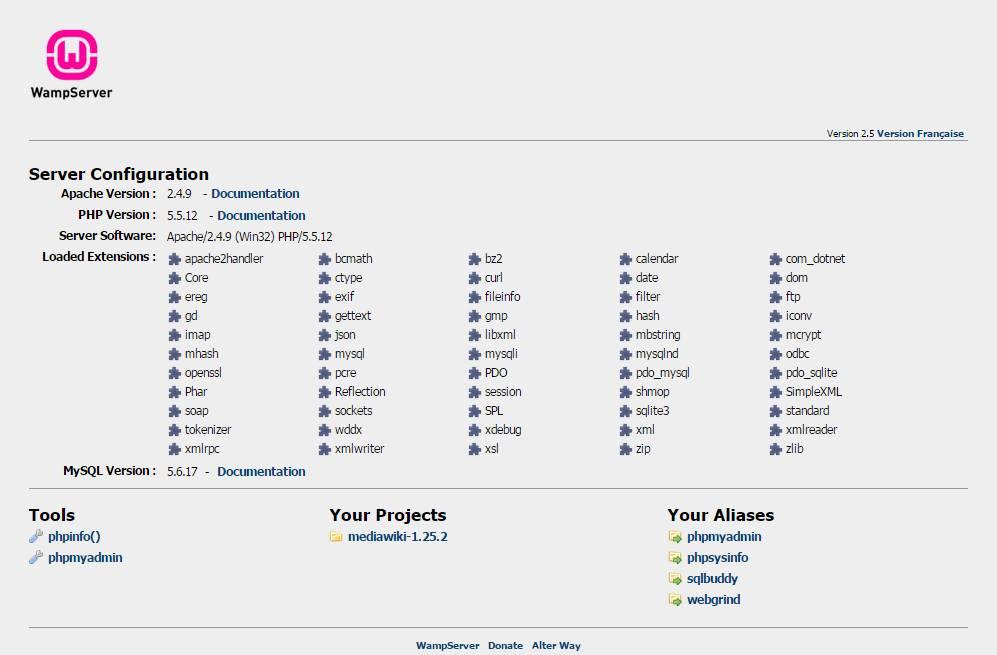 WampServer is another of the best known alternatives to mount a web server on our personal computer in a very simple way. This tool is in charge of automatically setting up a development environment on our Windows computer on which Apache2, PHP and a MySQL database are installed and configured. It also installs PhpMyAdmin to easily manage the database and some other useful services for the assembly and correct operation of all types of websites.
We can download this web server for free from this link . It is available only for Windows, both 32-bit and 64-bit. In addition, on its website we will be able to find a good number of free courses to learn to program.
MAMP: Apache, PHP and MySQL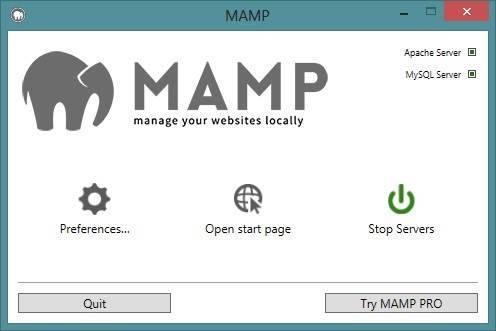 This program works as an alternative to the previous two. Its main characteristic is that it is installed and executed in a totally independent way from other servers that we have mounted on the PC. For example, we can use this program together with an Apache installed in Windows, or with XAMPP or WampServer without anything that we do in it interfere with the operation of the other programs.
MAMP comes with Apache, MySQL and PHP installed and configured by default. In addition, it allows us to change apache with Nginx very easily to use this other alternative, and it allows us to enable different web acceleration techniques, such as APC, eAccelerator, XCache and OPcache.
We can download it from here . It is available for Windows and macOS. In addition, it has a PRO edition that will allow us to separate the different projects that we have mounted, in addition to deploying configurations such as Joomla, Drupal or WordPress.
Laragon: Apache, MariaDB, PHP, phpMyAdmin, cmder, Memcached and much more
One of the most complete alternatives that we can find for Windows. This toolkit comes configured inside containers, so it runs in isolation from the rest of the system (which gives us greater security), and it is also portable, so we can take it wherever we want with us always.
Laragon offers us a good number of alternatives to choose from, highlighting above all the possibility of choosing MySQL / MariaDB as the database server, or other popular alternatives, such as PostgreSQL and MongoDB. The modules can be activated or deactivated with a click, and it even allows us to deploy a large number of servers with a single click, such as a WordPress server.
We can download this program for free from its website . This software is only available for Windows.
AMPPS: Apache, Mysql, PHP, Perl and Python
AMPPS is an alternative to all the previous ones that, although it is similar in concept and in operation, offers a series of special characteristics to mount our own server on Windows 10. For example, this package of programs is much smaller than the previous ones, and It will allow us to deploy servers to mount all kinds of webs in Apache with support for Mysql databases and to be able to execute PHP, Perl and Python code without complications.
This program has been designed and configured so that it appears that we are running the code on a real server, which allows us to have a very precise idea of ​​how our server works. It also has a series of open source scripts that allow us to deploy Joomla! WordPress, Magento and Dolphin servers, among others, in a matter of seconds.
We can download AMPPS for free from the following link . This software is available for Windows, macOS, and Linux.
Devilbox: an XAMPP within Docker

This program seeks to become one of the best alternatives to XAMPP. Among its main characteristics we must highlight that it is a virtualized program within Docker. This means that everything runs independently of the operating system, inside a container, optimizing resources and avoiding possible security problems.
Devilbox allows us to configure the server we want. For example, we can set up our own Apache or Nginx server, with different database platforms (MySQL, MariaDB, PostgreSQL …) and even a wide variety of additional plugins to improve server performance, such as Redis and Memcached, among others. It allows us to mount all the servers we want (each one in a container) with the configurations that best suit our project.
We can download this program from this link . Being based on Docker, it is available for Windows, macOS, and Linux.
What is the best server to set up a website?
The first thing to say is that Windows is not the ideal system to mount a web server. You can, of course, but this system has too many limitations, and too many performance problems at very high workloads, to be the best option. Any Linux distribution, especially Server editions, will do this much better.
If despite this we want to continue using Windows to set up a website, then we choose XAMPP . It is the most complete option, and at the same time simple, which we will be able to use to set up our page. It has Apache as a web server, MariaDB for databases, PHP for the backend, and much more. We even have an FTP server to manage everything remotely. And we can activate and deactivate services on demand.
And as the least recommended, Devilbox . Is it a bad program? No, quite the opposite. Its concept based on Docker gives us performance and security thanks to the isolation by containers. However, if we have enough knowledge to work with Docker containers, then surely we know how to use a Linux system. And, therefore, it is better to go towards that terrain.