Applications
The best programs to run android apps on windows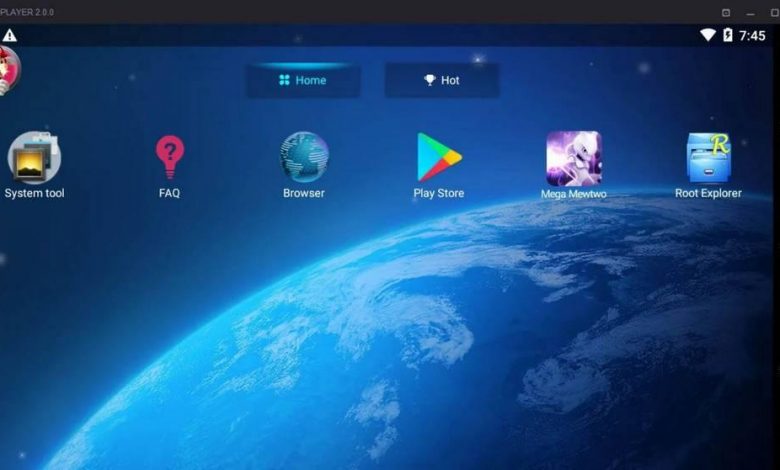 Android, Google's operating system, is designed to work on mobile devices, but nothing else. However, there are unofficial alternatives that allow us to install Android on a PC and be able to use all the apps of this operating system from our computer, with a keyboard and mouse. There are several ways to do it, either by installing the operating system as an alternative to Windows or by using emulators and tools that allow us to use Android apps on top of Windows, as BlueStacks does .
What is BlueStacks
BlueStacks is an application that allows us to install Android on Windows and be able to use all the apps available for the Google operating system from our PC. This emulator is integrated into the operating system to the point that Android apps appear on the desktop of our PC, so we can run them simply by double clicking, just as if they were any other app.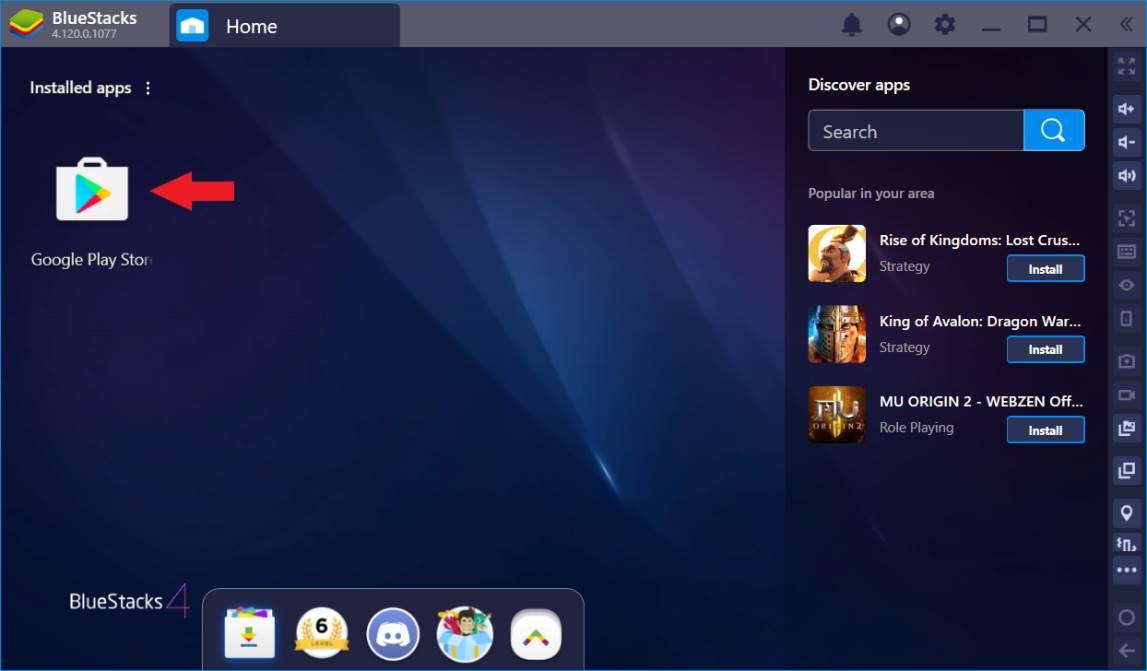 What can we do with it
BlueStacks is a kind of Android emulator. This software allows us to load a personalized ROM of the Google operating system on the PC in order to use it. It is not pure Android, by far, but it is optimized to function in the best possible way. For example, we will be able to run the same applications and games that we can run on the mobile, but from the PC. In addition, it comes with a large number of "promoted" games and applications that we can install with just one click, and also with the Play Store, to download and install the applications we want.
This Android emulator is one of the most complete, but it is also one of the heaviest and slowest, and one of the ones that includes the most advertising and paid elements. Simply by installing it we will be installing "bundleware", advertising applications that are included.
Luckily, there are other very powerful alternatives to BlueStacks that will also allow us
Best alternatives to BlueStacks
Nox App Player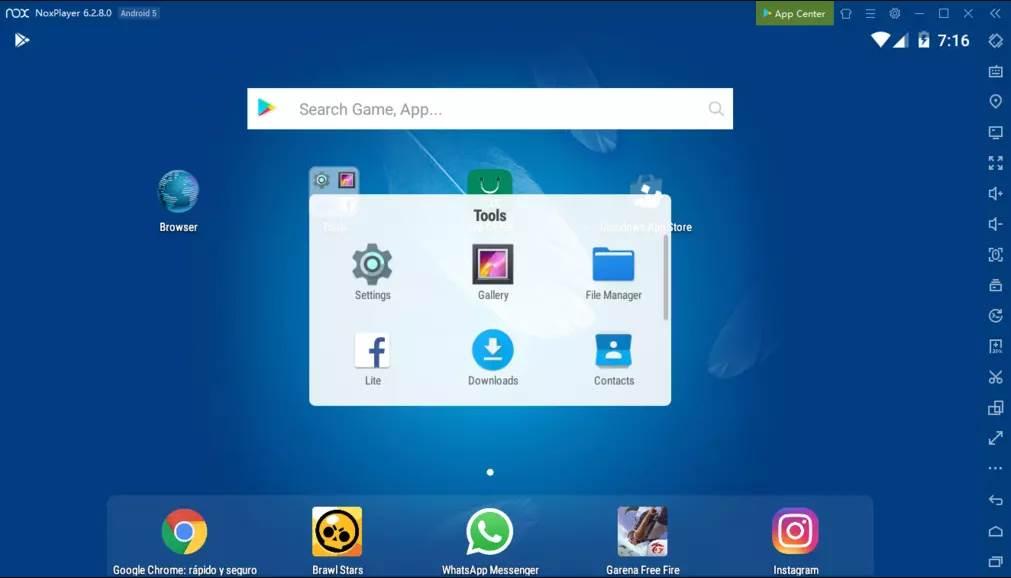 Nox App Player is one of the Android emulators that has gained the most popularity in recent years. This program allows us to install any Android app or game on top of Windows and use it as if it were a native program. It has its own interface and its own app and game store so that we can download whatever we want very quickly. In addition, it also allows us to install our own apps so that we can use them without having to depend on your store.
We can download Nox App Player from the following link . When we install it, it installs promoted apps.
MEmu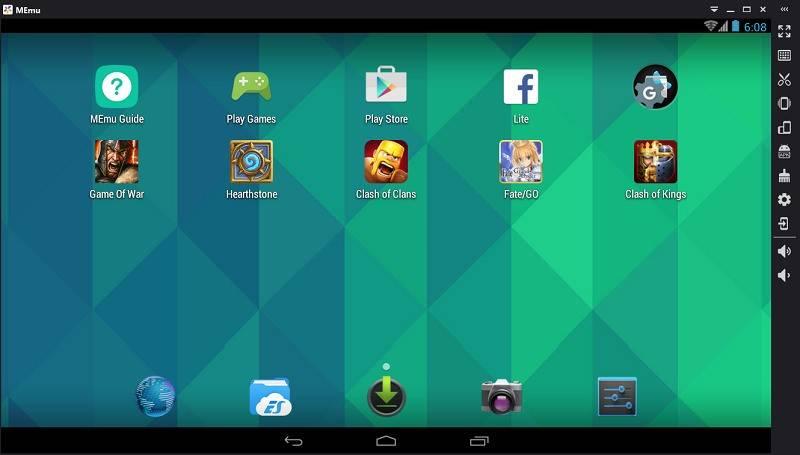 Another free alternative to BlueStacks that allows us to install all kinds of Android applications on our computer. As its developers assure, this is one of the Android emulators that offers the best performance and greater compatibility. In addition to being able to have a complete Android experience, it has a very easy-to-use interface from which to control all aspects of the virtual machine. In addition, it allows us to adjust the hardware reserved for virtualization in such a way that we do not leave our main operating system without resources.
It allows you to download all kinds of applications and games and install them from their corresponding APK. And it also allows you to easily exchange files between Windows and the Android emulator.
We can download MEmu from the following link . Of course, we must be careful when installing the emulator, since the Avast antivirus will try to sneak us in.
Droid4X
Without a doubt, one of the best features of Droid4X is that it offers us great performance for free, without bundleware or hidden unwanted software. This Android emulator brings a complete experience to the PC with a large number of functions and tools (for example, to configure a controller to be able to play) so that we do not have to worry about anything. It is compatible with practically all apps and games and has the possibility of downloading apps and games directly from the emulator, without using the stores.
We can download Droid4X from the following link .
Andy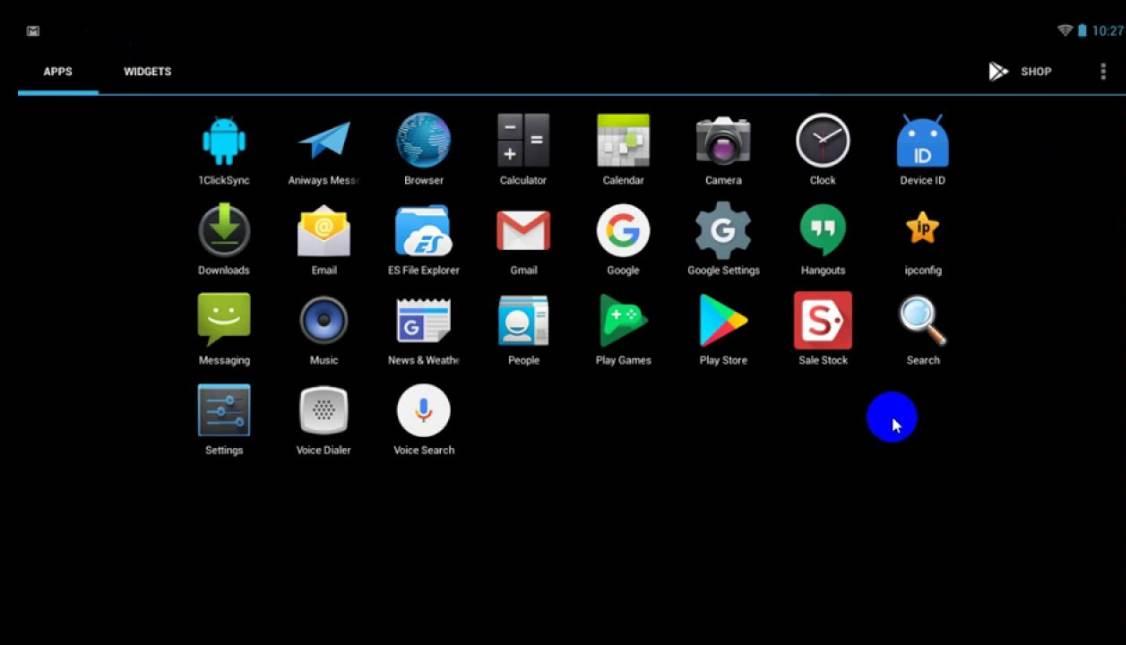 Andy is also another of the best known BlueStacks alternatives. Its main strength is that we are facing an Android emulator, specially designed to play, very easy to use and configure.
This emulator brings us a complete Android experience for Windows 7, 8.1, Windows 10 and macOS. We can use Android from its interface, as if it were a mobile phone, and we can also access a large number of games and apps from its own application store. It is compatible with keyboard and mouse and recognizes practically all the hardware of our PC.
We can download Andy from his website. However, we have preferred not to link it because there are users who assure that, when installing the program, it installs a cryptocurrency mining software, in addition to many sponsored apps. And mining software is something we do not tolerate.
Anbox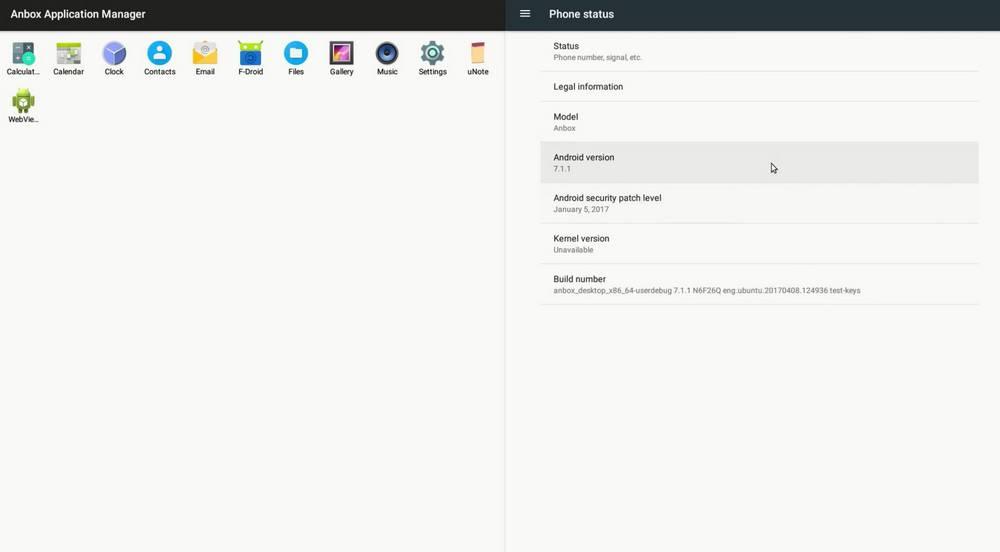 This program allows us to place Android inside a container, giving the system access to the hardware and allowing it to run above the operating system. In addition to emulating a complete instance of Android Open Source Project (AOSP), it integrates with the system so that we can use the apps of this operating system as if they were native to our operating system.
We can download Anbox from the following link . Of course, it is only available for Linux.
YouWave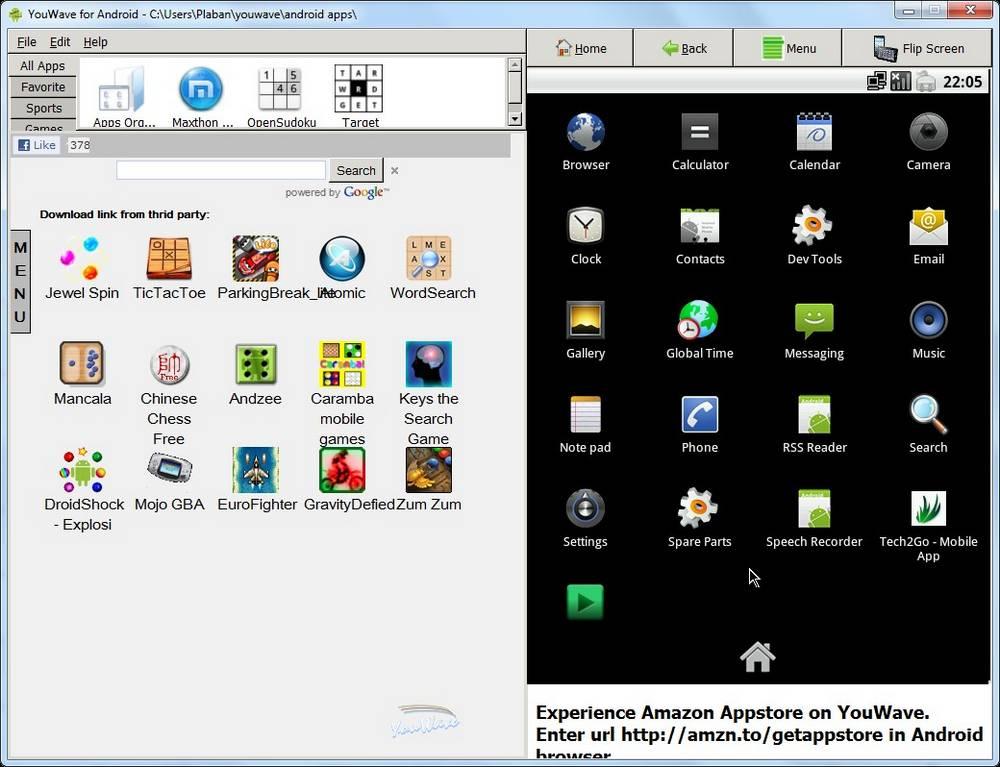 This Android emulator allows us to run any app and any application store of the Google operating system from our PC. We can download any type of content and run it with excellent performance. It is very easy to use, configure, commission and has support for sensors. Its problem is that it is somewhat outdated, since the free version uses Android 4.0 ICS and the Premium 5.1 Lollipop.
We can download YouWave from the following link .
KOPLAYER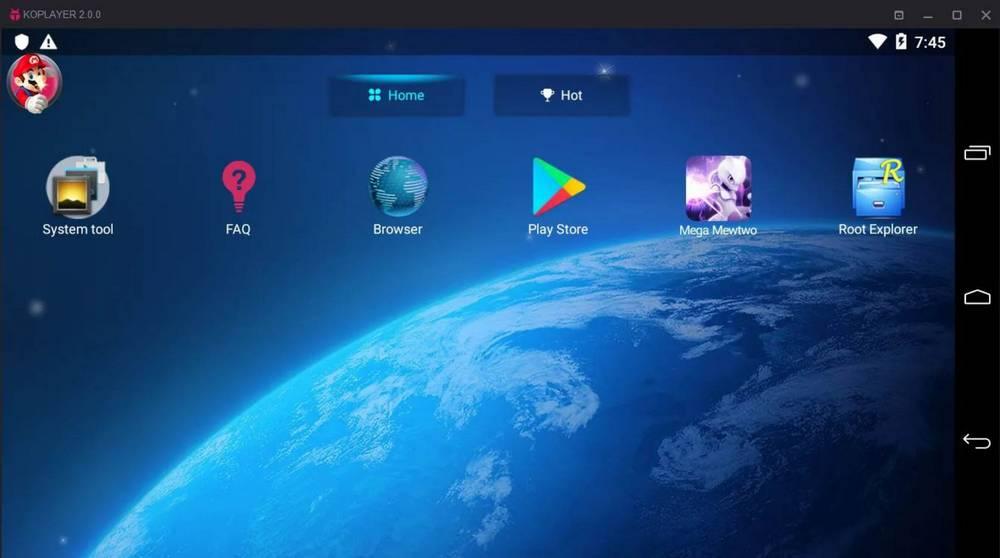 This program, free for personal use, allows us to run Android apps and games on our computer. This emulator brings us a personalized experience to run all kinds of content, although its main strength is games. In addition to allowing us to download and configure them very easily, it also has a lot of optimizations for Intel and AMD processors to get the best experience.
We can download KOPLAYER for free from the following link.
Genymotion
We are also going to talk about Genymotion, one of the few paid alternatives to install Android on your computer. This emulator is characterized by being fast, simple and powerful. Unlike the previous options, Genymotion seeks to fulfill its purpose in the most efficient way possible.
This emulator has a large number of features and functions, such as resizable windows, screenshots, command line, Java API, the ability to virtualize apps via drag & drop, and a large number of sensors to simulate almost any device. Additionally, it features CPU-level virtualization and OpenGL acceleration to provide users with a fast, light, and smooth experience of Android and its apps.
We can access Genymotion from the following link . It has a PC version and one that runs directly in the cloud.
VMware / VirtualBox
Another alternative that we can take into account for this Android emulator are virtual machines. Google does not offer an official version of its operating system to run on PC, but what we can do is download one of the many projects that bring Android to x86 architectures and install it in the virtual machine. These projects tend to be much more faithful to the original Android, they don't come bundleware and they tend to offer much more compatibility.