Applications
Share your windows screen in real time with these programs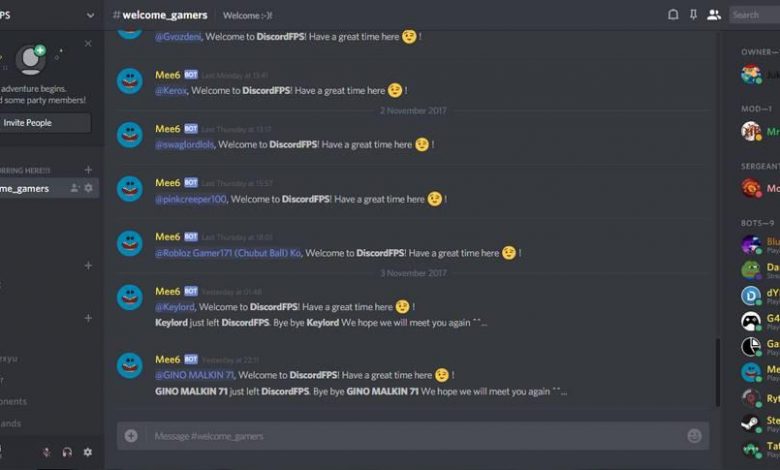 Since the appearance of COVID-19, the trend to work from home has been increasing. At the time of teleworking, the option of sharing screen is turned into an important function, since it allows us to share the screen of our computer with the participants in the video calls that we make during our work. In addition, it allows users to provide technical support to any incident so that it can be resolved quickly.
Today we are going to talk about the main tools with which we can share our computer screen. For this, we will talk about specific tools with which to share screen, as well as programs that offer this possibility as a complement to its main functions.
Specific tools for screen sharing
Next we are going to see all those tools that have been developed specifically to share the screen of our computer. We will see that there are both free and paid versions, so that we can choose the ones that best suit our interests. The free versions, of course, are more limited than their paid counterparts, but they will also help us to test the product and see if it fits the use we want to give it.
Mikogo, share with up to 25 people
It is a tool that allows us to share the view of our Desktop by creating virtual meeting rooms. The transmissions are encrypted using the 256-AES system . That is why it is an ideal application for both online meetings, presentations and remote support. It is compatible with computers with Windows and mac OS operating systems, as well as Android and iOS mobiles. It allows  up to 25 people so that they can be connected to the same computer.
Mikogo can be downloaded from their website . It has a free plan that only allows one organizer and one participant per session. It also has a Professional version that allows up to 25 participants and has a cost of 15 euros per month.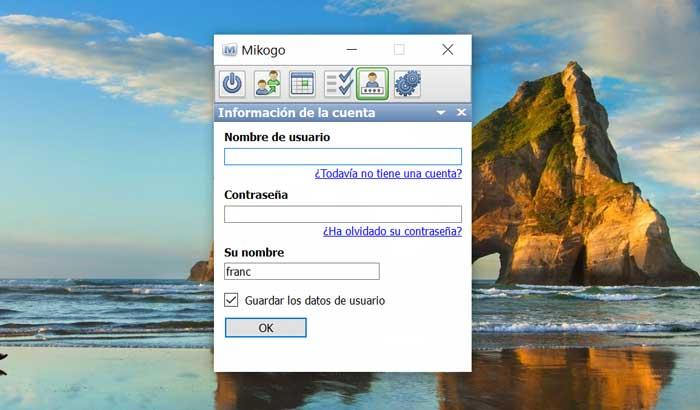 ThinVNC, share without installation and with HTML5 support
This program allows us to share screens and incorporates different remote desktop functions . It does not require the need to install client software, since remote control of our Desktop is done through our web browser, as long as it has support for HTML5 . In addition, it has a practical presentation mode that allows us to show what we do on the computer, but the people who view it can have control of it. Its main drawback is that it does not have many configuration options and its security level is lower than that of other applications.
If we want to start using ThinVNC we can download it for free from the Sourceforge website .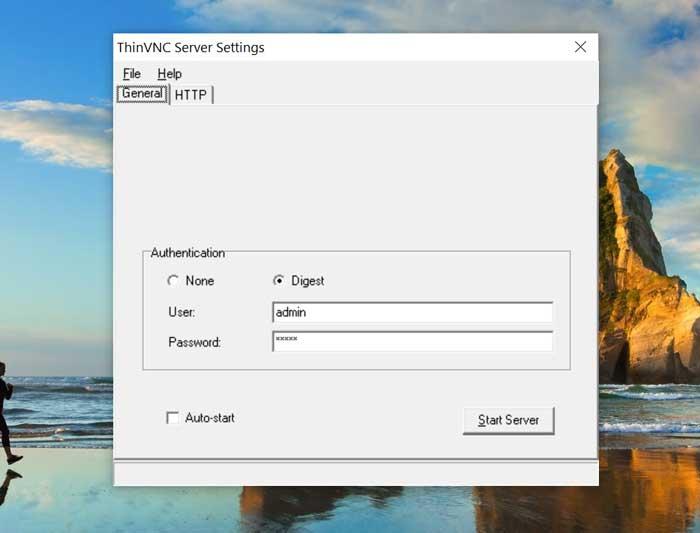 ScreenLeap, designed by and for screen sharing
This software has been designed to share screens, being very easy to use, since it does not require the download of any additional software by the user. Sharing is possible with just one click, counting as the only requirement that we have Java installed . We just have to register and provide our code to the other person so that they can start viewing our computer screen.
Screenleap is a web tool that has a free program, although the disadvantage is that it is limited to 40 minutes per day for a maximum of 8 users. It also has different pricing plans, starting at $ 15 per month.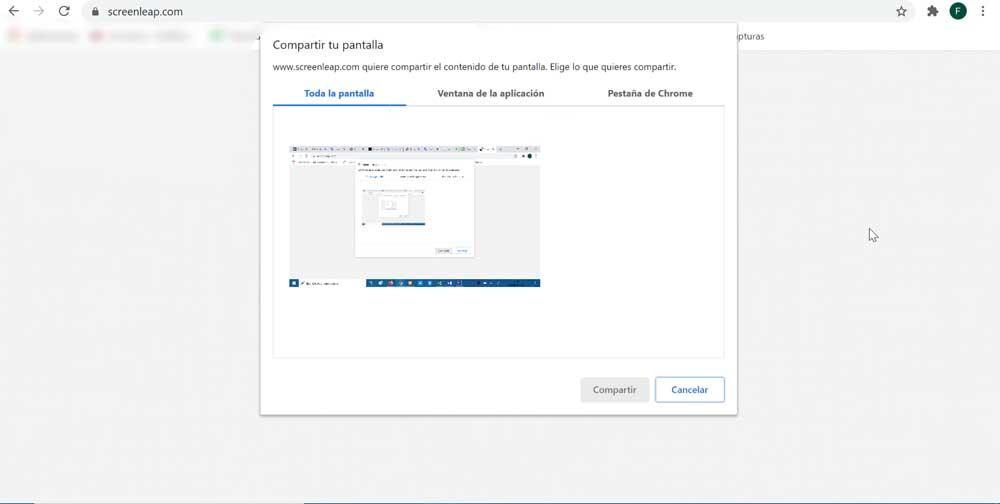 TeamViewer, a classic for sharing desktops
It is a popular remote control tool . Its functions include the ability to share and control desktops, online meetings, videoconferences, and file transfer between computers. In order for it to work, it is only necessary to enter the access data previously established so that the computers remain connected. This program also allows you to share files safely through the network quickly. In addition, it is multiplatform so we can use it on computers with Windows, mac OS or Linux, as well as Android and iPhone mobiles.
The main drawback that we will have when using TeamViewer is that in terms of security and image quality it is not at the level of other options on the market. We can download TeamViewer from its official website, as well as subscribe to one of its pricing plans.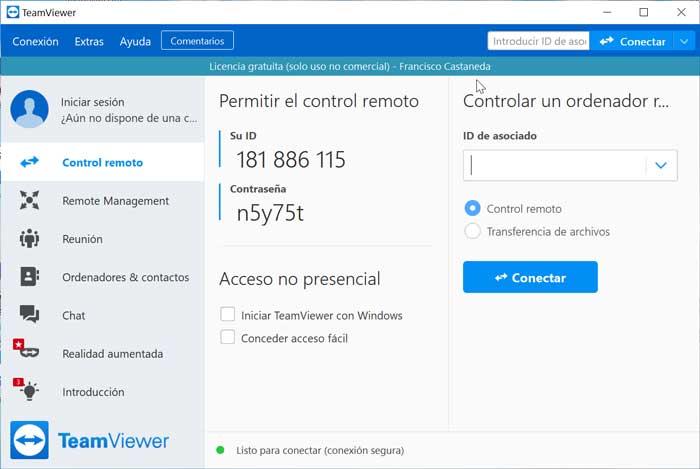 Ammyy Admin, share screen safely
This remote connection program allows us to remotely share our desktop screen, even allowing it to be controlled. The connection between the server and the client is done in a simple way since it dispenses with a complex configuration for both the firewall and the router. In addition, it has support for HTTP proxy servers with 100% secure connections . We can use this software for distance training as it allows the sharing of materials and enables communication through voice chat. Its main problem is that it needs a very fast connection otherwise we want to have connection problems.
We can download Ammyy Admin for free from its website for non-commercial use, with a usage limit of 15 hours per month. Additionally, we can purchase some of its paid versions from $ 33.90.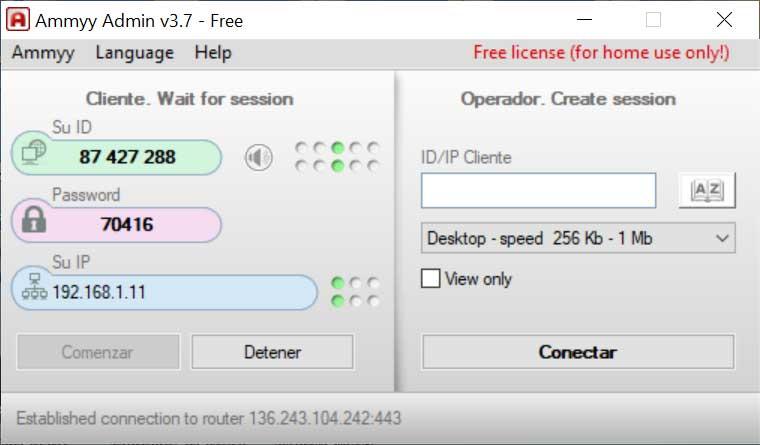 MingleView, to share desktops unlimited and free
It is a free application, without advertising windows or email records, with which to share your desktop in an unlimited way and with high image and transmission quality. It has a secure point-to-point connection through SSL certificate . No need to open ports or configure firewall settings. Joining a meeting is as simple as entering an ID and six digits. The application is ideal both for remote assistance and for holding online meetings both at work and with friends.
MingleView is a 100% free tool compatible with Windows, which we can download directly from the developer's website .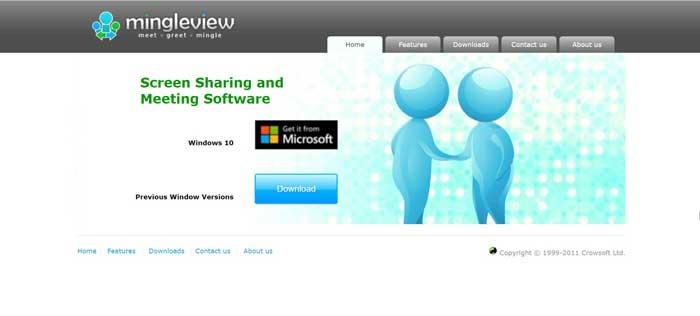 AeroAdmin, the alternative to TeamViewer without installation
This program will allow us to establish a remote desktop connection from our computer to another PC that is running the same application. In this way we can access files or view the desktop and the activity in progress in a simple way. Its main virtue is that we will not need to install or configure it, since it runs as is. Its interface is easy to understand so it can be used by all types of users, from beginners to advanced. Once the remote connection between the two computers has been established, the desktop of the PC where it is linked will appear in a separate window. This will allow us to control the system according to the type of connection. When we try to communicate with the remote host, we will not have anything to configure,
Using AeroAdmin is free for personal and non-commercial use and we can download it from this link.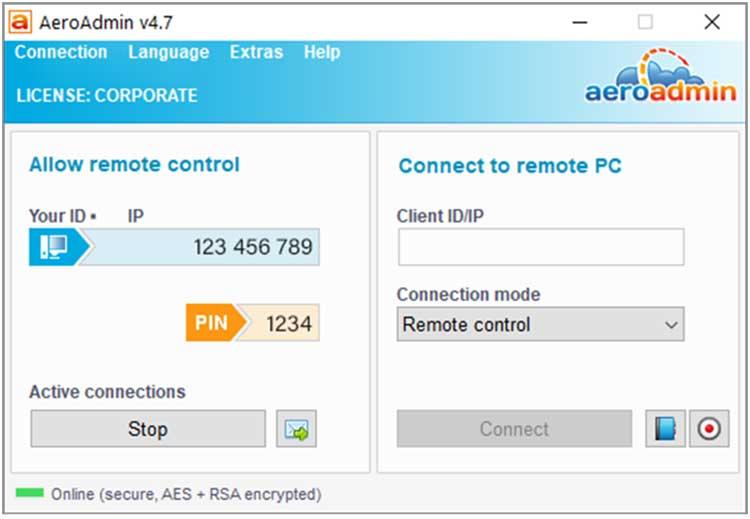 Add-on screen sharing programs
We go on to see other types of applications that although their main function is not to share screen, they can be used as a complement to perform this function, so it should be taken into account. In this way, it would not be necessary to have an application to exclusively perform this function, but we can take advantage of all the functions that each program incorporates.
Skype, the most popular video calling app
One of the most popular video calling apps on the market is Skype. This software has a wide range of functions such as video and voice calls, among which is the possibility of screen sharing . During the video conference it is possible to share the current screen or use the application window to share. In addition, we can even record the shared screen . Its main drawback is that it can only be used to access Windows PCs from a remote location. On the contrary, it does not have configuration options like other competitive tools such as Zoom.
Skype is free software that we can download from its official website, although some of its functions require a payment plan to be able to use them.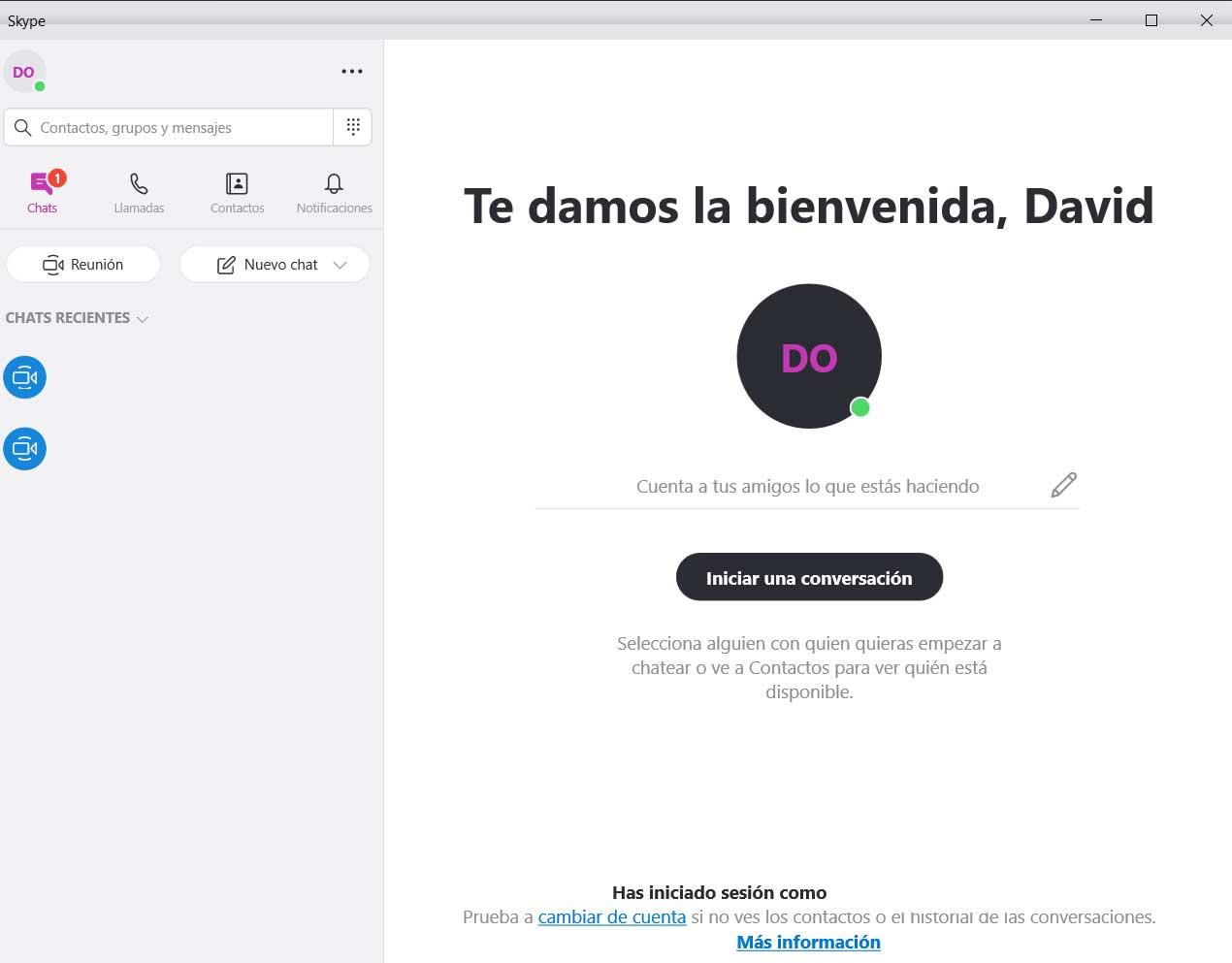 Zoom, the most complete to share
Another of the most outstanding programs that we find to make video calls, being the possibility of sharing screen one of its best functions . We will have three options to share the screen (Basic, Advanced and files). The Basic, allows sharing the current screen or minimized applications, as well as a Whiteboard function. With the Advanced option, it allows you to use part of the screen to share, while with the files option we will have full integration with cloud services such as OneDrive, Google Drive or Box, from where it will be possible to share files on the screen. Its main drawback is the security problems in which it has been involved in recent times, which causes some insecurity in many users.
Start using Zoom for free, simply by accessing its website . We can also choose some of its payment options, which start at $ 14.99 per month.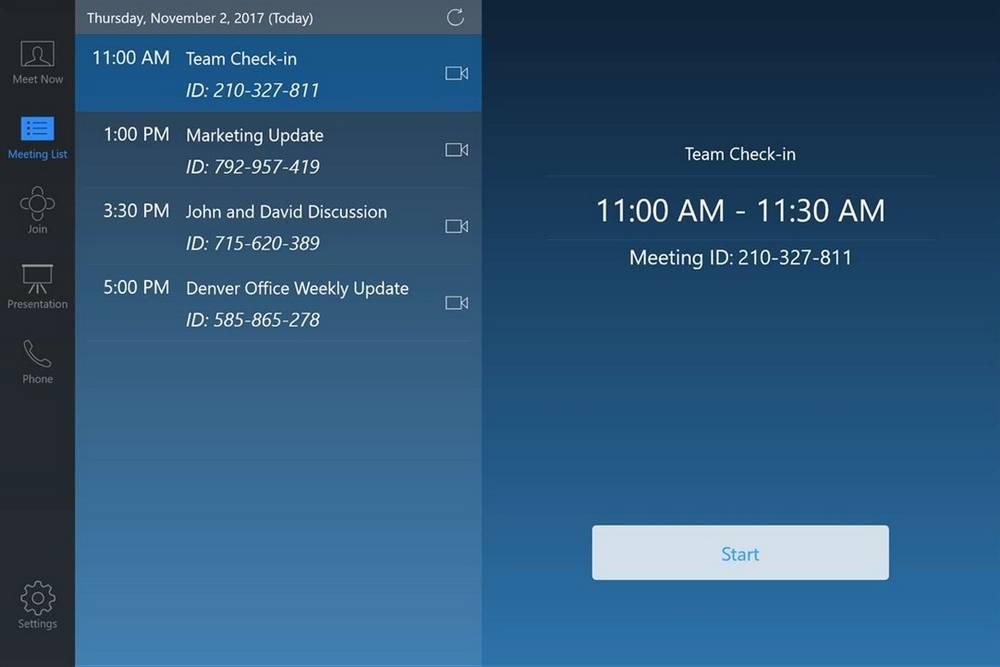 Hangouts, share screen from the browser
It is a well-known Google tool used to make chats and video calls, but it also has a screen sharing function with other users. It is a simple and intuitive  communications application that can be used interchangeably on computers, tablets and Android smartphones. It has several sharing options, being able to choose whether to share the entire desktop or only the window of our browser, so it becomes a practical tool to share the screen of our computer by not needing to download or install any problem.
It is possible to use Google Hangouts from any web browser by accessing its official page with our Gmail username and password or from any mobile device, whether Android or iOS.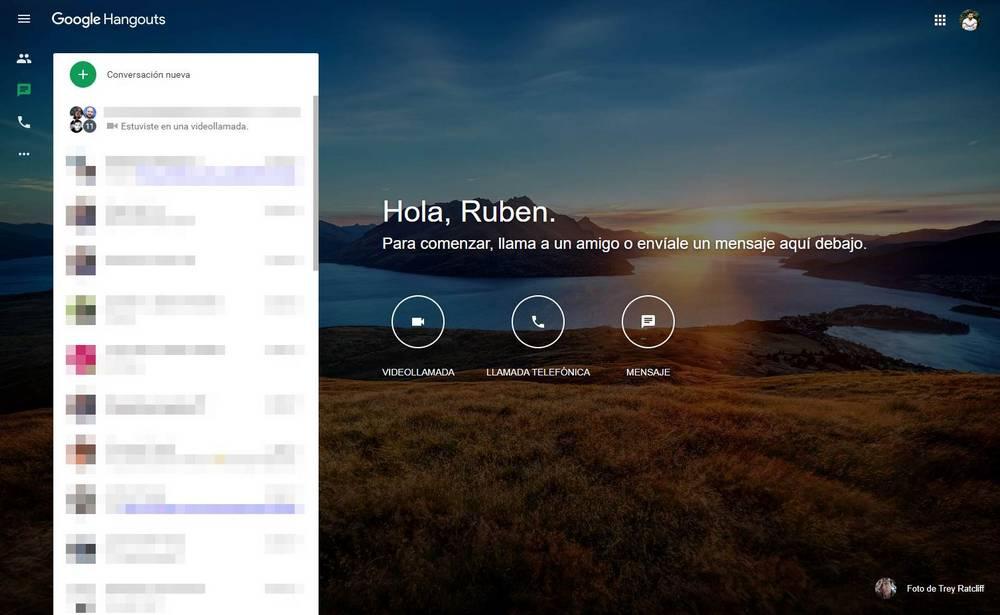 Discord, ideal for screen sharing between players
This application is known within the gaming world since it is dedicated to communicating with teams through the Internet in different cooperative games. Among its functions is the possibility of sharing the computer screen and in this way planning strategies with playmates, so that they can see what we do on our computer, as well as show a specific website or content. You have the option to share the full screen or share an application that we have open.
Discord is a 100% free application, and we can access it from its official website .