Applications
Save your passwords safely without using the cloud with myki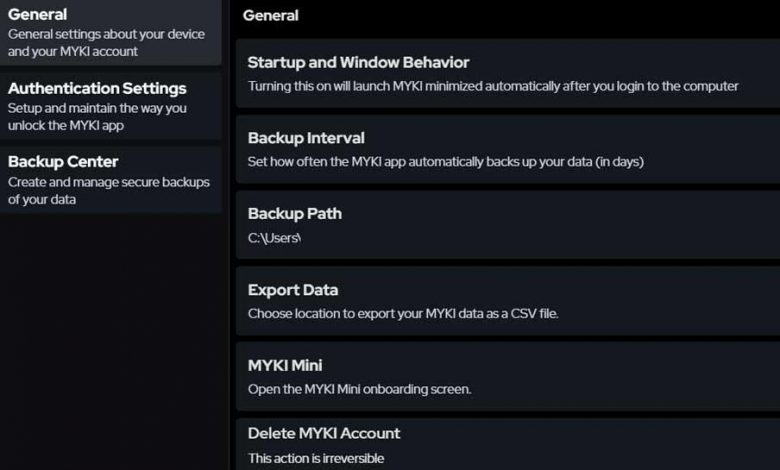 For some time now, one of the sections that most concerns most technology users is everything related to security. That is why we are taking more and more precautions to protect our personal data using programs that are very helpful to us, such as Myki .
Every time we register on an Internet platform or register a new account, it generally asks us for a protection method. This allows us to limit access to it and everything it contains by means of some security element . Despite the advances in this regard in recent years, the truth is that the password is usually the method chosen by the majority. Today we have some biometric systems that make use of the face, eye or fingerprint to access devices and platforms.
But with everything and with it, the security offered by passwords, is still the method preferred by most. These offer us a good number of advantages when it comes to limiting access to those personal accounts created online, or even to our Windows or Linux PC. Despite everything, they have some drawbacks, among which we have to remember them. A few years ago, when we were working with two or three of our own access passwords, there was no problem, but things have changed a lot.
This is mainly because the use of passwords has become very widespread. In addition, these must be safe, robust and not repeat them in different accounts and platforms.
Advantages of using Myki on your computer
This that we are telling you has a significant drawback, and that is that we have to remember all of them by heart, which is a complicated task in most cases. That is precisely where software solutions such as Myki come into play, a program that we will talk about in these lines.
Keep in mind that these password managers that we refer to allow us to manage these passwords much more effectively. This is due to the fact that they are in charge of storing these own entries in a safe way and which we access through a master key. So we only tend to remember a single password to access all the others. In these same lines we are going to talk to you about an interesting proposal of this type called Myki.
This application will allow us to safely store and manage these personal passwords. Say that we can use and synchronize our account in Myki on devices based on Windows, macOS, Linux, Android or iOS. In addition, this proposal has an extension for the main browsers. As soon as we download and install the program on our Windows PC, we can either create a new account, or access it using a BIDI code.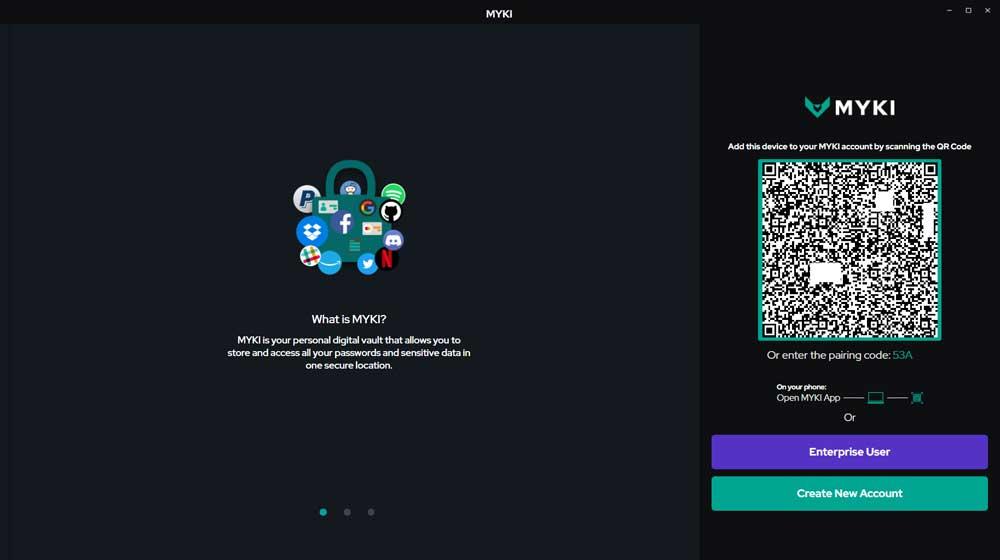 Protection features including password manager
One of the main advantages that this particular proposal offers us to protect passwords is that it works in local mode. What we mean by this is that it does not store anything on external servers, as it happens with many of the current managers. In this way we make sure that the program developers do not have access to the database of our keys. Thus, every time we create a new entry here, we personalize it with the data that it asks for, such as the URL, the password as such, the user, the profile, etc. All of this is stored in its own encrypted file that is stored on the device itself.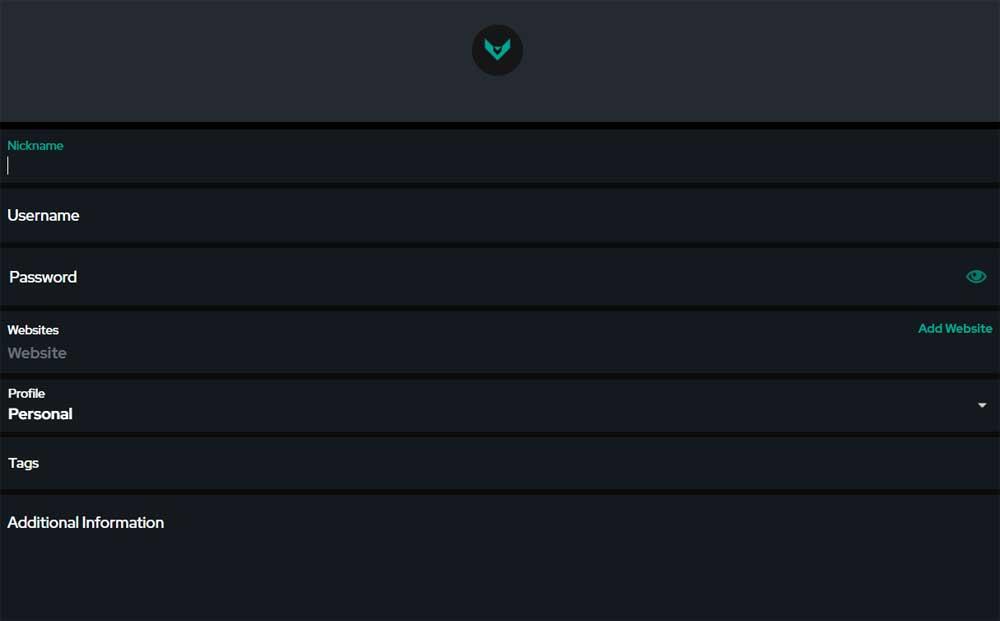 But Myki not only gives us the opportunity to add and save these elements that we are talking about. At the same time, if we wish, we can create personal bank card entries, secure notes, 2FA keys, or a protected agenda.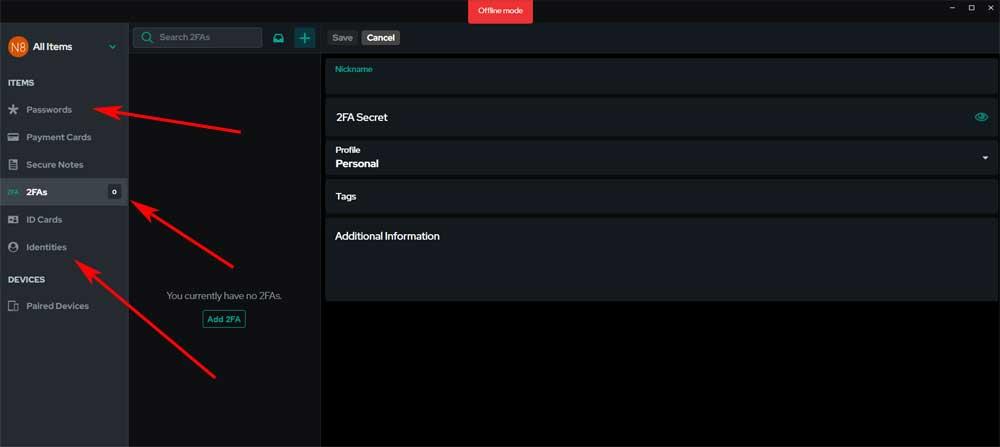 Security systems used by Myki
Of course, everything related to the treatment of our passwords is somewhat delicate. That is why this type of programs and platforms that act as managers of these elements, have to protect everything that we keep inside, in a reliable way. Thus, in addition to the local operation that Myki presents, we find other interesting functions in this same sense.
For example, it allows us to export the database to a CSV file to make a backup copy of the stored entries. We can also make encrypted backups that can only be opened by our Myki account, or configure automated backups.
This is very important, since we must bear in mind that this proposal, as we mentioned before, does not save a copy of the database in the cloud . Therefore, if we cannot access our account for whatever reason, we lose the saved passwords over time.
How to download Myki on our computer
Therefore, and after all that has been said, it is clear that this is a perfect password manager for all those who want to keep their privacy safe . In addition, by working locally, we save you that no one else has a copy of our password database . It is worth mentioning that for end users, this is a totally free program that we can use on most devices and operating systems. All we have to do is download the version that interests us the most from this link .
On the other hand, professional users who need to use the program in workgroups or who are service application providers, will be able to use Myki starting at $ 3.99 per month.
Other alternatives to Myki that you can use
Bitwarden
Here we find a complete service for password management open source and also free. It is responsible for storing our keys in a secure and encrypted way, protecting the database with a 256-bit AES algorithm . Say that it allows importing passwords from 1Password or LastPass. For this we can try this alternative from this link .
LastPass
This is one of the most popular proposals of this type for years. The program is responsible for managing all our passwords securely with AES 256-bit encryption. This ensures a higher level of security better protected with a master key. You have the opportunity to try all this that we tell you from here .
KeeWeb
On the other hand, we find KeeWeb, a password management program that works both as a desktop program and as a web application . It presents us with a multitude of features and functions in the cloud, in order to work online and synchronize password files. To try this other proposal that we are commenting on, you can do it from here .