Applications
Read all kinds of comics and manga for free on your pc with thess programs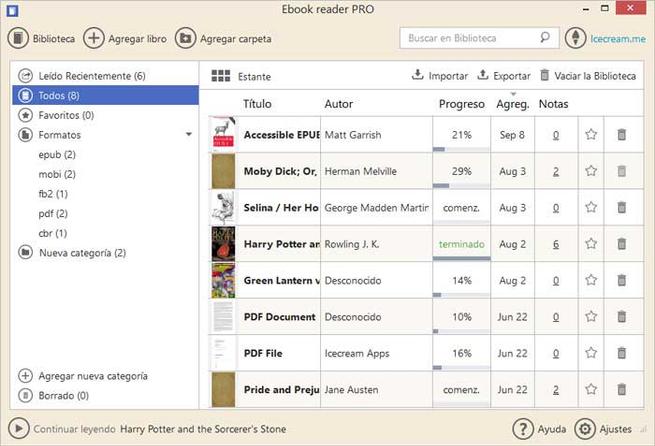 Reading is one of the most recommended hobbies that exist and, although sometimes it seems that it may be at odds with technology, in others they complement each other quite well. For all those of us who are fond of reading comics and manga, they will surely not change the paper format. Although it is true that sometimes the possibility of reading them from our computer can be very useful. This is something that we can do comfortably with the help of applications developed for it.
Surely we all think that there is nothing like reading on paper with that characteristic smell that transmits sensations when turning each page. However, we cannot always have our comics available at hand and the option of reading them on our computer must be taken into account.
Applications to read comics from the PC
If you decide to take the step, today we intend to help you with a series of programs that will make our lives much easier when it comes to reading our favorite comics from our computer.
Sumatra, with various display options for comics
This application is especially known for being a PDF document reader. It is an open source, portable, light and fast software that in addition to allowing us to read PDF files is also compatible with other files such as ePub, Mobi, XPS or CBR and CBZ for our comics and digital manga. It is characterized by its simplicity and a minimalist design. It also includes various display and navigation options such as zoom, rotation, book mode and full screen, which are more than enough to enjoy our comics in the best possible way.
Sumatra is a completely free application, so if we want to use it as a comics viewer we just have to download it from its website .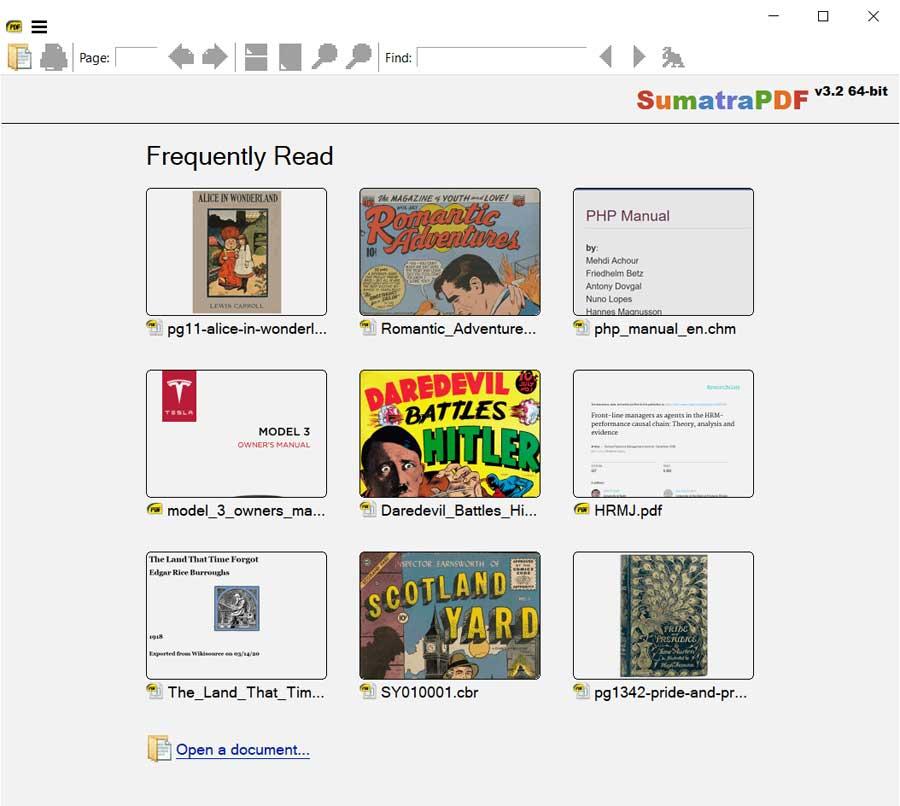 Gonvisor, specialized in reading comics and digital manga
This simple application has been developed to be able to read comics . It is multi-format and allows the opening and management of CBR, CVZ, CBA, CB7, ZIP, RAR, ACE or 7zip files . Its design has been specially developed so that we can obtain an easy visualization of the sequences of images, as well as a more efficient opening and management of files. Thanks to this, it is especially suitable for viewing images, magazines, manga and books in electronic format for Windows. This application allows us to combine an unlimited number of images in a single file and protect it with a password
Gonvisor is a completely free program that we can download from the developer's website .

Mcomix, compatible with manga reading mode
Possibly we are facing one of the most popular viewers used to read all kinds of comics and comics. This software has a very simple and intuitive interface that offers us a wide variety of options and settings . Its main feature is that it is compatible with the sleeve reading mode for greater comfort. It also allows us to create our own library of comics, as well as customizable shortcuts and support for comments. It is capable of reading almost any type of document, being compatible with PDF, ZIP, RAR, 7z files , and it supports images such as TIF, BMP, ICO, PNG, JPG, GIF, CBR and CBZ.
To start using Mcomix as a comic and manga reader, just download it for free from this link .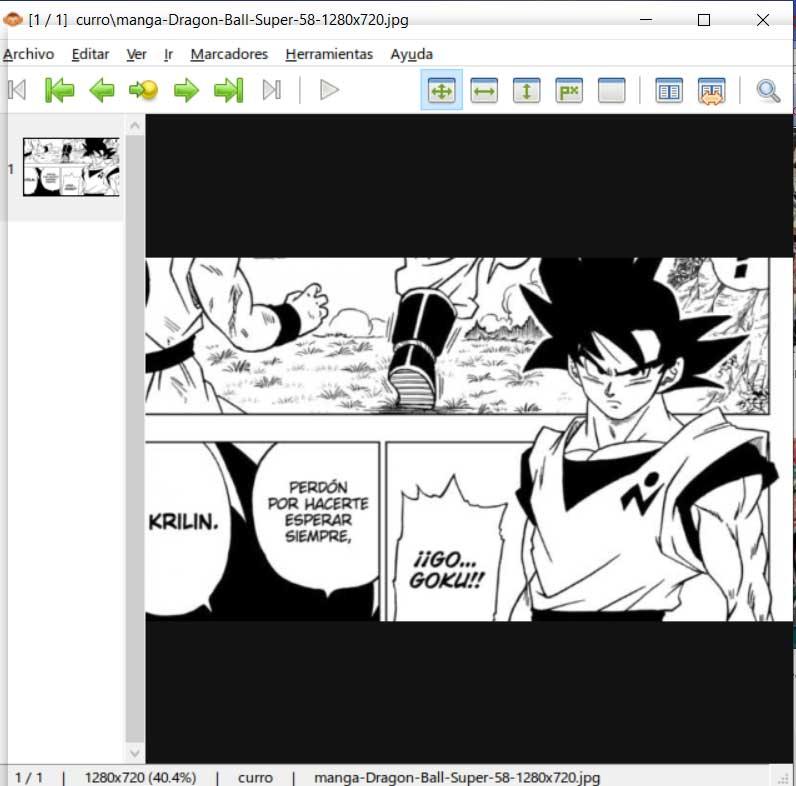 CDisplay, suitable for even PCs with few resources
This is a light and free CBR file reader, with which to read our favorite comics. It has support for a wide range of formats used by comics and manga such as CBR, FILE, CBZ and PDF . It is a fast program that loads files immediately even on computers with few resources. Plus, it features advanced resizing technology to ensure smoother performance. Also noteworthy is the way the image is scaled on the screen. If we don't want to scale it, fit the width of the screen and fit it to display two pages at a time. There is also a zoom mode , to enlarge an area of ​​the comic as a magnifying glass.
CDisplay is a free application that we can download from its website.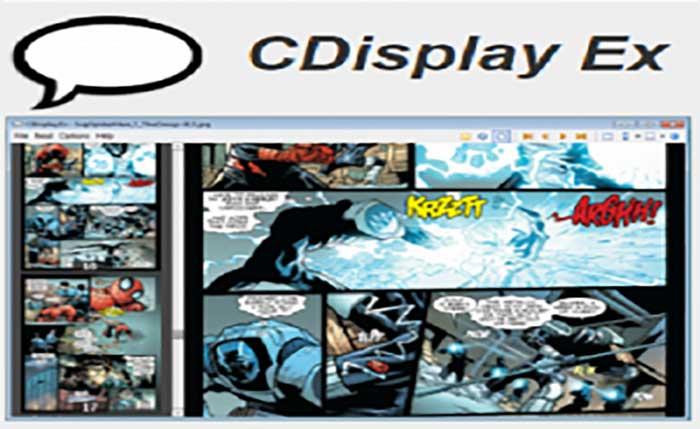 Honeyview, photo viewer compatible with comics, comics and manga
We now find a practical viewer that we can use to enjoy our comics, comics and manga. Its interface is characterized by its minimalism and allows us to navigate through the comic using keyboard shortcuts even in full screen. In addition, it has automation of the action of turning pages, which makes reading comics a pleasure. It has support for the most common formats such as BMP, JPG. GIF, TIF, PNG, PSD, 7Z, ZIP / CBZ or RAR / CBR among others.
If you want to use Honeyview to read your comics, you can download it for free from its official website .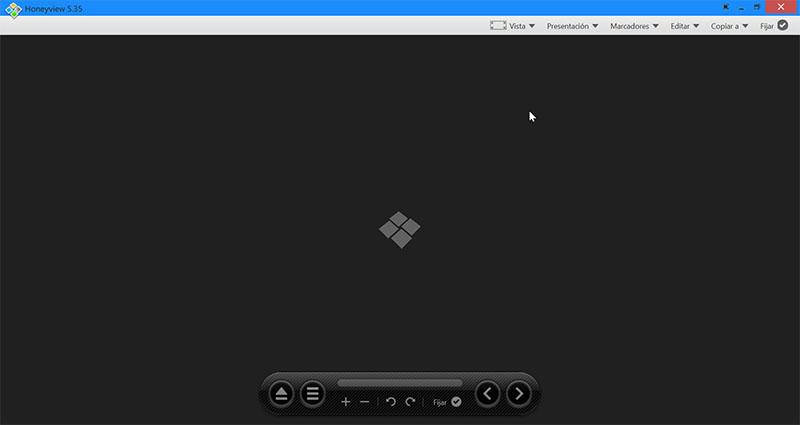 Yacreader, with adjustments to improve the quality of old comics
This application has been developed to enjoy reading our comics as it has the characteristics indicated for it. For example, we can rotate the image, set a double page mode, full screen, customizable background color, and the ability to resume reading. In addition, we can bring our old comics to life with different image settings available in its reading mode. We can use the brightness, contrast and gamma sliders to enjoy new brighter colors. We can organize our comics and keep track of our reading process and the status of our collection
Download Yacreader for free from this link .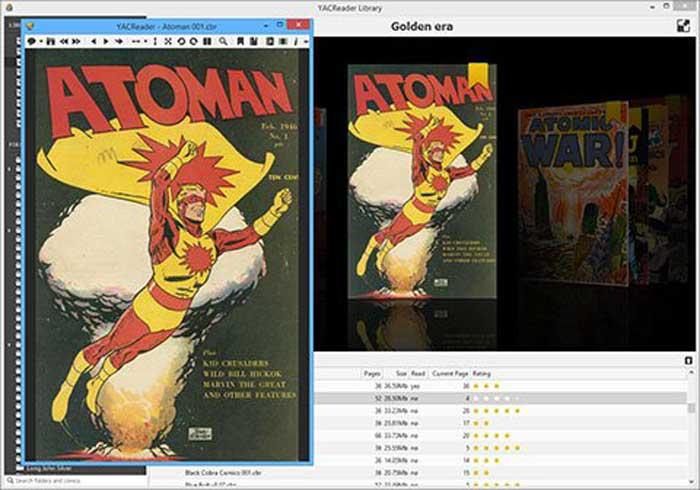 Perfect Viewer, create your own comic library
Another extremely interesting program that can be considered a reference within the reading of comics . Among its features, it stands out for adapting the reading mode both from left to right, and from right to left. We can also create our own library of comics and manga comics, being compatible with files in CBZ and CBR format . Another interesting option is the possibility of uploading the files from some cloud storage services such as Dropbox, OneDrive or Google Drive by installing a small additional plugin.
Download Perfect Viewer for free from its official website .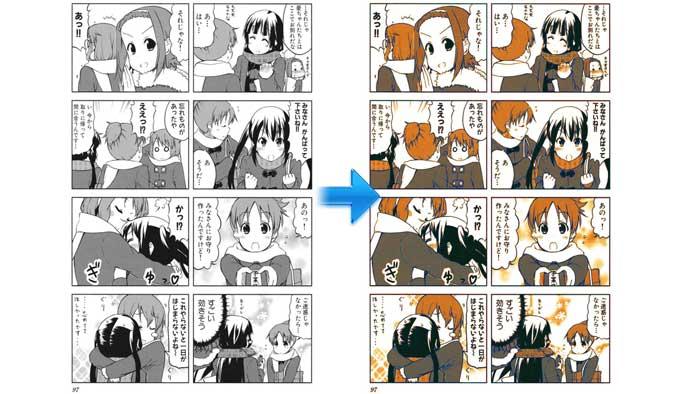 ComicRack, with its own file browser to navigate between comics
This application is specialized in reading comics since it is not only capable of reading CBZ and CBR files but can also adapt other files for greater compatibility, being compatible with most formats including compressed files such as ZIP, RAR or 7Zip and transform it into a CBZ file. With Comic Rack it will be very easy for us to read our digital comics since it provides us with different tools for your enjoyment. We have several display models to select the one that best suits our tastes, being able to view them in full screen or in real size. In addition, it has a file browser to navigate between the comics without leaving the program.
ComicRack is a free application that we can download from here .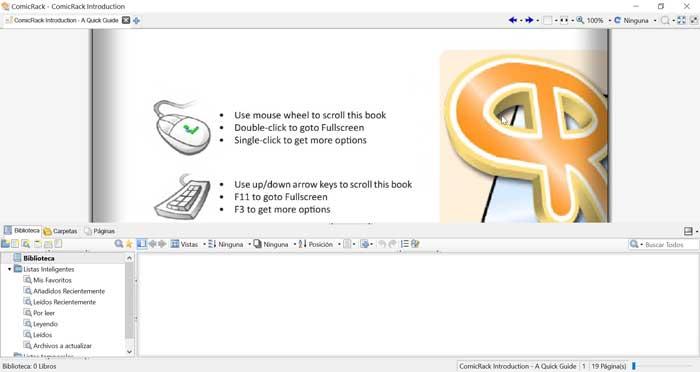 Icecream Ebook Reader, translate comics into our language
This application is ideal for reading comics as it includes important features to manage our library. It has support for full screen reading, for viewing on one and two pages, page navigation, zoom, as well as the possibility of continuing where we left off last time. It is compatible with CBZ, CBR, EPUB, FB2, PDF, MOBI formats, among others. In addition, it has the option to translate a comic that is not in our language and includes a night mode to read in low light.
We can download Icecream Ebook Reader for free from its website.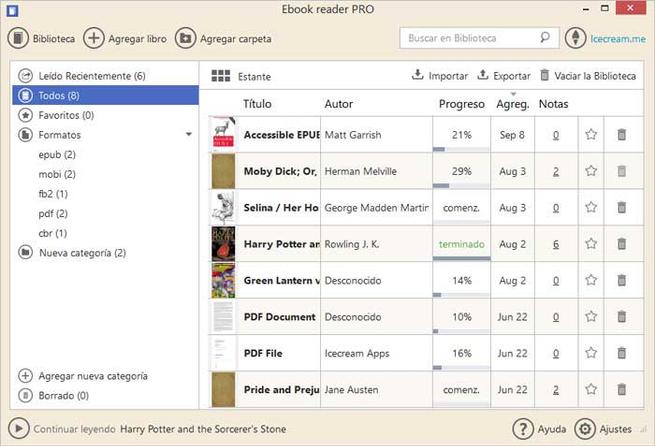 What program is most recommended for reading comics?
As we have seen, we have a good catalog of options to read comics on our computer. All those mentioned here are free, so it is always advisable to try to see which one best suits what we are looking for. When choosing one in particular, we cannot ignore Gonvisor, a software developed by and for comic readers. In the event that we have an old or not very powerful computer, the option of opting for  CDisplay may be the most interesting, due to the few system resources it needs to run.