Applications
Problems with your hp scanner or printer? Use this program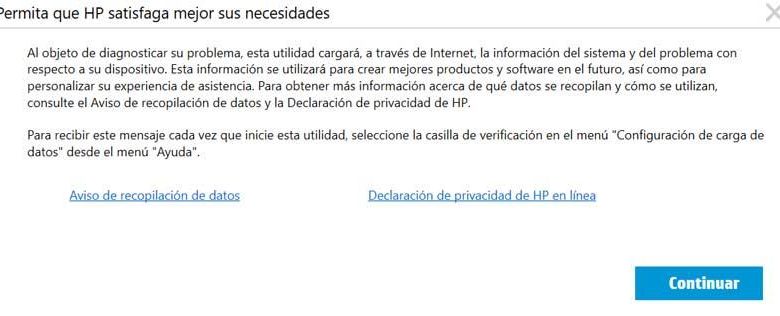 One of the peripherals that we often use connected to our computer are printers and scanners. For both students and office workers they are an almost fundamental tool. However, they are devices that are prone to problems and that may require the services of a technician to solve them. But before doing so, we may be interested in using a tool like HP Print and Scan Doctor, which can help us solve small problems with our HP peripherals.
In general, problems with printers and scanners are difficult to solve because the causes of them are almost impossible to find. A failure can be due to different causes such as a problem with the computer ports, with the software, with the drivers or even with the application with which we are trying to scan or print, among other reasons.
HP Print and Scan Doctor is a free software developed by Hewlett-Packard for Windows with which we can solve and solve printing and scanning problems between our HP peripherals and our computer or laptop. It will be enough to follow the instructions that appear on the screen to be able to solve the problems, avoiding that we have to go to a technical service for a minor problem.
This application has a diagnostic tool which will be in charge of searching for and recognizing our connected HP peripherals, communicating with them to identify possible problems that they may suffer and try to solve them. First, examine the printer and then the scanner. In addition, it is capable of looking for potential problems, regardless of whether the devices are locally or networked.
Troubleshoot basic problems with your HP printer or scanner
Before running the application, the first thing we must do is connect and turn on our printer or scanner to our computer. Once this is done we can run HP Print and Scan Doctor and a main window appears where through its assistant we must select the device with which we have a problem. The application will take care of examining them to detect possible problems and how to solve them.
Troubleshooting problems with printers and scanners
Once the exploration is finished, a symbol will appear to indicate how the process has gone. If a green check mark appears, the device is in good condition. If a red cross (X) appears, an error has been found. In this case, at the bottom of the user interface we will find a detailed description that will tell us how to solve the problem. Simply follow the instructions and then click Retry. If a wrench appears, a problem has been found and fixed. Finally, if a yellow triangle appears with an exclamation point, it means that a test could not be performed and it was skipped.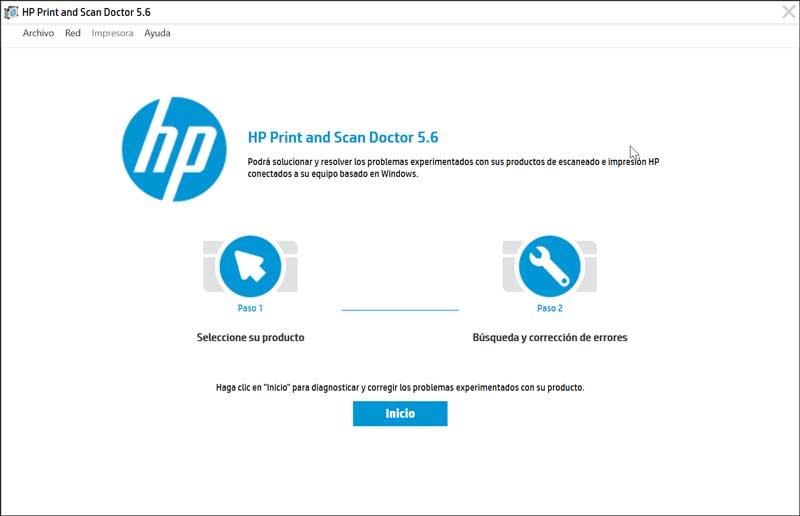 Among the common problems that it may encounter, the application is able to resolve those messages such as "the printer is offline" or documents stuck in the print queue, missing or corrupt drivers, scan error messages, connectivity and firewall problems. . In addition, it solves copy or scan mechanism problems, ink and print quality problems, or jammed paper problems.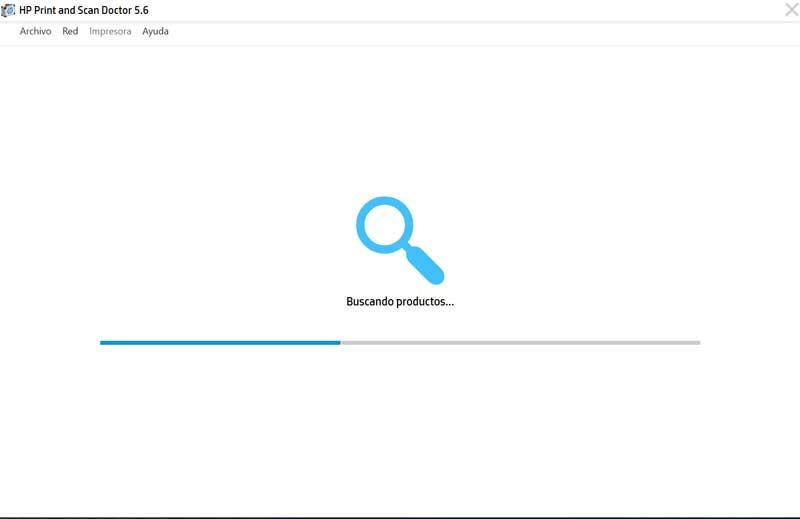 Firewall troubleshooting
This tool also has a section to solve problems related to the firewall. It will show us a list of both known and unknown firewalls that have been found in the system. In the event that we have problems with an enabled software, we can try to solve it by clicking on the Disable button, so that it is temporarily disabled and check if the problem disappears.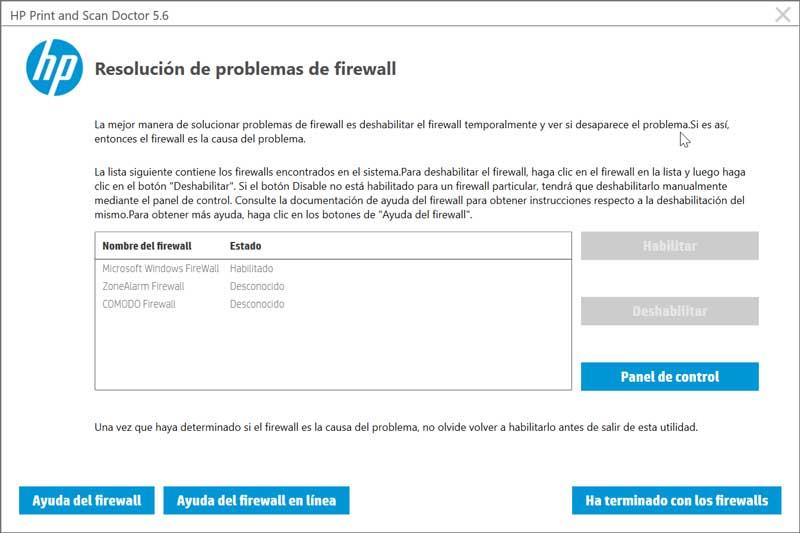 Despite its name, it does not have any special function that can help us beyond disabling the firewall. Beyond trying to disable it to see if the problem persists or not. However, it may be of help to more inexperienced users who are not able to do the job otherwise.
Conclusions: is it advisable to use the HP Print and Scan Doctor?
If we have a Hewlett-Packard printer or scanner, it may be interesting to have the application installed, especially if our level of knowledge of peripherals is low. In case of any problem we should try this solution before calling the technical service. If the problem is not very serious or the repair process is not too complicated, we may be able to repair the problems we have with our device. The pity is that this program is only compatible with HP devices, and cannot be used with those of other brands.
HP Print and Scan Doctor free download
HP Print and Scan Doctor is a free program that we can download for free from the Hewlett-Packard official website . It is compatible with Windows XP, Windows Vista, Windows 7, Windows 8 and Windows 10 32-bit and 64-bit, for both desktop and laptop computers. The app is only compatible with HP brand printers and scanners. Installation is done quickly through its wizard, without trying to get us to install other unwanted programs.

Something that we must bear in mind is that the program, in order to diagnose our problem, the utility will load the information about our system and the problem regarding the device through the Internet. This information is used to create better products, as well as to personalize our support experience. It may also be a concern for some users regarding their privacy, so we can access your Data Collection Notice and HP Privacy Statement online to see what data is retrieved and how it is used.
Alternatives to HP Print and Scan Doctor
If we have a problem with our devices connected to our computer, we suggest some alternatives to HP Print and Scan Doctor to take into account.
Windows troubleshooter
Microsoft includes both in Windows 8 and Windows 10 a tool that can help us with the daily problems of our system and connected peripherals. This tool is the Windows troubleshooter and we can access it from the Settings and Update and security section.
SamDrivers
If we have problem with our scanner or printer, it may be caused by drivers. This program will allow us to automatically download the drivers for our equipment. Thanks to its extensive package of drivers, it can help us solve any compatibility or connection problem between our peripheral and our computer. We can download it for free from this link .