Applications
Organie files and reduce space with these file compressors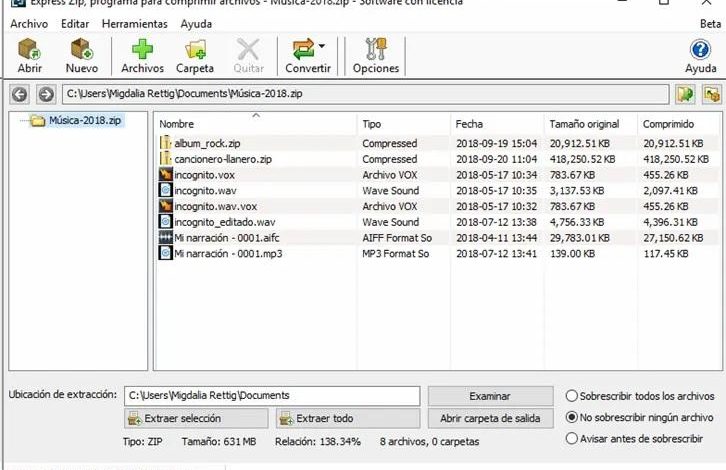 Our computer has become an essential tool that can be used both for work and for our leisure time. That is why we usually have it loaded with a large number of files that can end up occupying a large amount of space on our hard drive. An interesting option to save space is to group them in the same file, something that we can do easily with file compressors.
Thanks to the file converters we can keep all our groups of files in one order and thus prevent our PC from becoming a chaos of loose files as well as saving space on the hard disk. In the same way, a file compressor will also be useful to transport a large number of files, since it will not be necessary to copy all the folders with their files, but we will have them all organized in a single compressed file.
On the Internet we can find a wide variety of options in terms of file compression software, with which to compress them without loss of quality. That is why, if we want to choose one of them, we present the best options that we can download.
Free file compressors for Windows
When it comes to choosing a program to compress files, we have a wide variety of free applications to choose from, so it will not be necessary to pay a dollar to have them. In addition, they are usually compatible with a wide number of formats, so we will always be well covered.
AZip, simplicity and ease of use, its main value
This ZIP file compression and decompression program stands out especially for its simplicity since it has a minimal set of options, so that it can be used by all types of users without complications. That is why it has a very clean user interface avoiding additional options that we do not want to use since everything is based on adding, extracting and deleting files. Of its few additional options we can find the content search or the intelligent update of files. In addition, it incorporates compression methods compatible with: Reduce, Shrink, Implode, Deflate, Deflate64, BZip2 and LZMA.
AZip is a free and portable file compressor so it does not need installation and we can easily use it from any computer. We can download it from the SourceForge project page .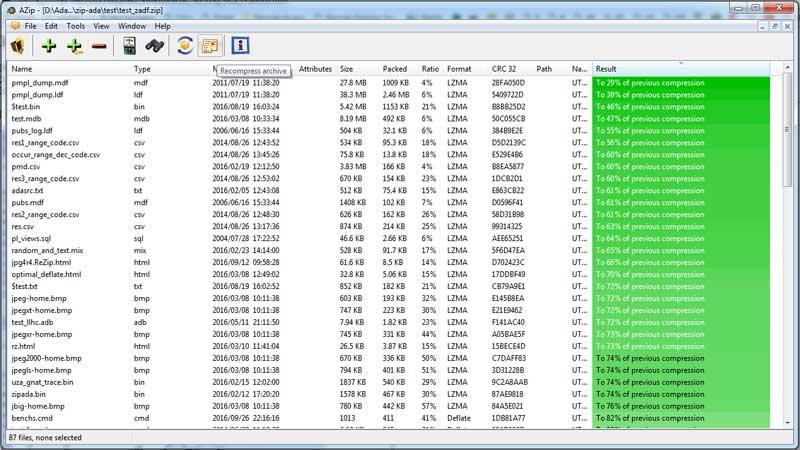 PeaZip, support for more than 180 formats
This is a file compressor and decompressor, which in addition to standing out for its ease of use, includes compatibility with more than 180 different formats (7Z, ARJ, ARC, CAB, BR, BZ2, DMG, etc.), offering the possibility of opening , view and extract the compressed files. Security is another of its aspects to highlight since it has security protection and secure encryption so that our files can be kept safe. On the negative side, we must mention that, during the installation process, your assistant tries to get us to install unwanted programs
This is an  open source multi-format file compressor that  is free and comes in 32 and 64 bit versions. We can download it for free from its official website.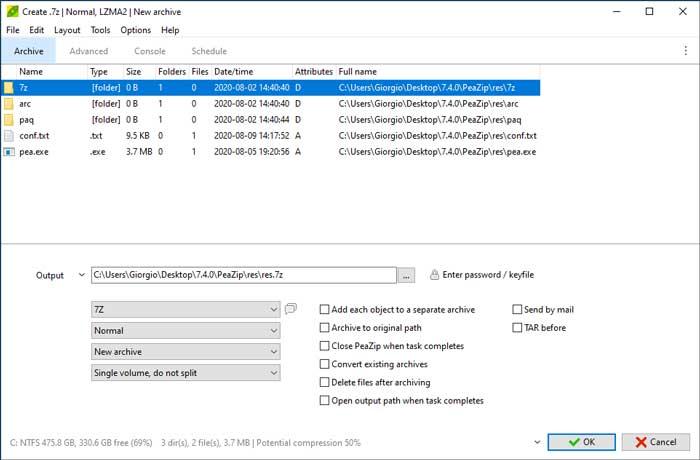 7-Zip, stands out for its high compression speed
Another of the best known file compressors is 7-Zip and it stands out for being tremendously complete as well as free, including its own free file compression and decompression engine, called 7Z, which are also used by other applications. This format, together with the LZMA and PPMD ​​compression methods , is capable of achieving better compression and performance performance than other more popular formats such as RAR or ZIP, compressing files between 30% and 70% faster . Its main drawback is that, although it can decompress any file of known format, when compressing it is only compatible with the formats: 7Z, ZIP, GZIP, BZIP2, TAR, WIM and XZ.
7-ZIP is a totally free, open source and multiplatform file compressor, which we can safely download from this link .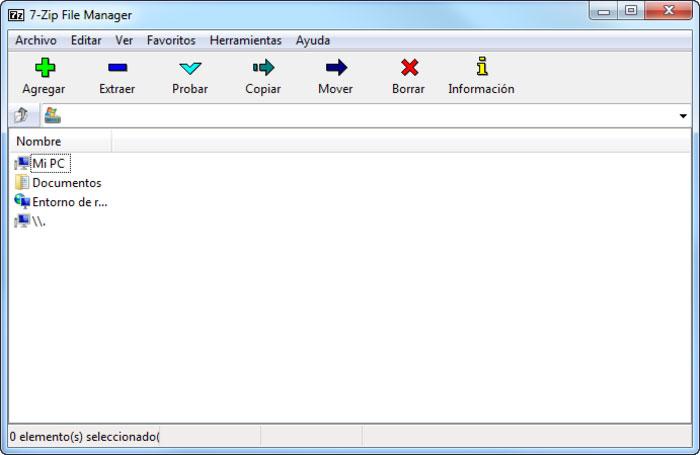 IZArc, free and with the possibility of repairing damaged files
This powerful file compressor for Windows stands out for its wide compatibility of formats such as ZIP, ACE, ARJ, BZ2, ISO, GZA, BIN, among many others. That is why it becomes a clear one to other better known tools such as WinZip and WinRaR. Our compressed files will be safe since it has the possibility of encrypting files safely thanks to the use of the AES algorithm with a key of up to 256 bits . Its use is very simple and intuitive since it is enough to drag and drop the file from Windows Explorer, being able to create several files that span several disks. It also has additional functions such as repairing damaged ZIP archives or creating self-extracting archives. Its main drawback is that the compression speed is not too high compared to other similar options.
If we want to use IZArc as our file compressor, we can download it for free from its website.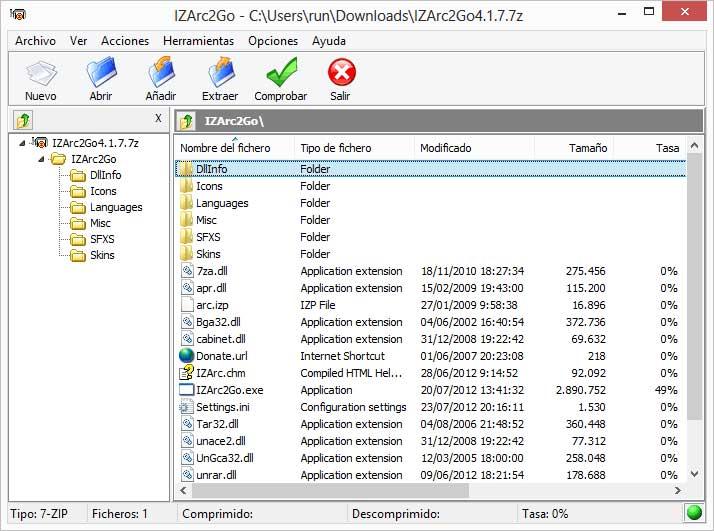 Ashampoo ZIP Free, compressor with integrated preview
This file compressor stands out for its ease of compressing and decompressing all types of files such as RAR or ZIP, among more than 30 different formats . In its interface it has an integrated preview function that will allow us to see image, video and text files without having to extract them. So that we can have secure compressed files, it incorporates 256-bit AES encryption . In addition, it has a function that allows us to repair ZIP files that are damaged, as well as the possibility of recording multi-volume ZIP and dividing existing ZIP files into several volumes.
Ashampoo ZIP Free has a free version that we can download from here .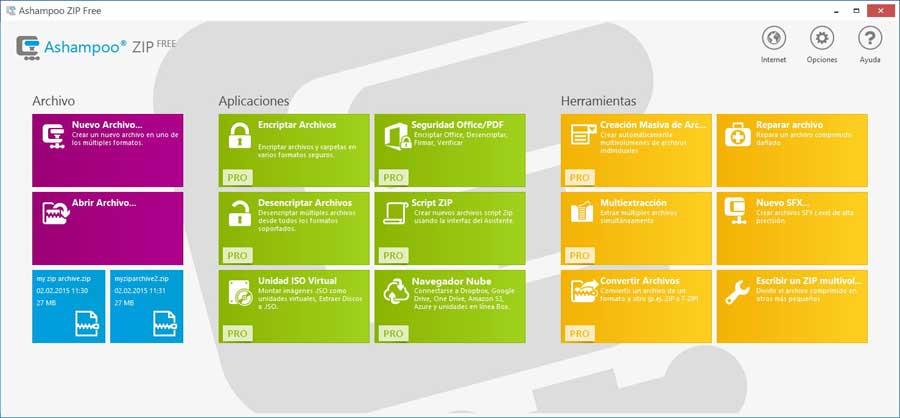 Zipware, compatibility with multiple formats including RAR5
Another free file compressor that supports all major file formats including RAR5. It is also compatible with other popular formats such as ZIP, ZIPX, RAR, ISO, VHD, TAR DMG, among others. It should also be noted that it has the ability to create ZIP, 7-ZIP and EXE files, integrates perfectly into the Windows context menu and offers us protection through AES-256-bit encryption to keep our files safe. The program has been designed to be simple, fast and stable to handle all types of files, both small and large with millions of files.
Downloading and using Zipware is completely free and we can obtain it from its website, being compatible with practically all versions of Windows.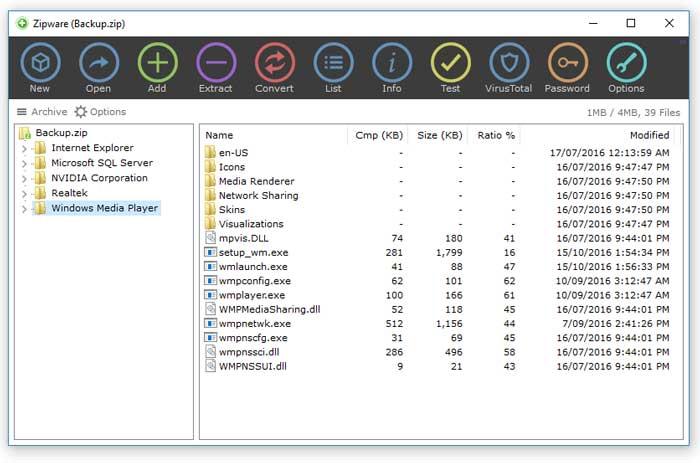 8 Zip, complete and with a wide variety of functions
It is a tool developed to be run exclusively on Windows 8 and 10. It stands out for having many functionalities that go beyond compressing and decompressing files. In this way, it will be possible to play audio and video files directly from the compressor without having to extract the content, as well as view photos or read documents. Files compressed with 8 Zip can be shared on social networks or in cloud storage systems such as Dropbox or OneDrive and we can protect our files with passwords offering AES-256-bit encryption . Of course, there is a wide compatibility of formats such as RAR, ZIP, 7Z, ZipX, ISO, BZIP2, GZIP, TAR, ARJ, CAB, among others.
We can get 8 Zip for free by downloading it from the Microsoft Store.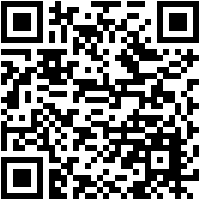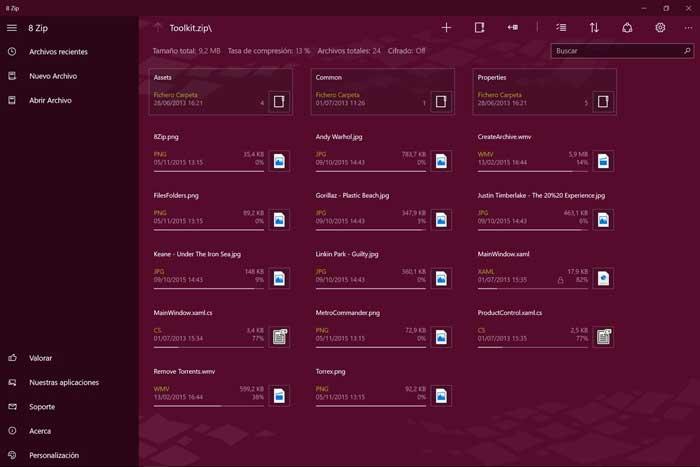 Windows 10 File Compressor
Windows 10 incorporates by default a tool with which to compress files in ZIP format, so it is ideal if we do not want to install or run third-party programs. This application is integrated into the «File Explorer», so you just have to click on the right button of a file and select «Send to …» and then select «Compressed folder (in zip)». It does not have the efficiency and multiple options of other programs, but it can be equally effective if we want to compress files or folders quickly.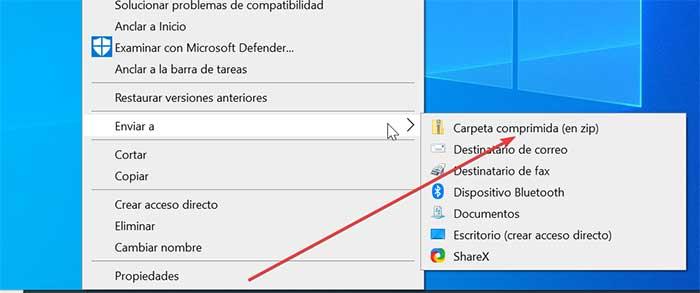 File compressors with paid versions
We can also find file compressors that are paid and that will allow us to download a free version to test the application. Here we find such popular applications as WinRAR or WinZip, among others.
WinRAR, the most popular file compressor
Without a doubt we are facing the most popular file compression tool such as WinRAR. It stands out for its wide compatibility of compression formats such as RAR, ISO, 7Z, ARJ, BZ2, JAR, LZ, CAB, etc. Among its features we can find the possibility of creating multi-volume or self-extracting files, being able to divide the files into separate volumes and save them on different disks. It also features powerful AES-256-bit encryption with authenticated form technology, tamper lock, bad file recovery, configurable anti-virus check, and secure deletion to remove sensitive data.
To start using WinRAR we can download it for free for 40 days, from its website . Its price is 36 euros, although it is possible to continue using it for free once the trial period has passed.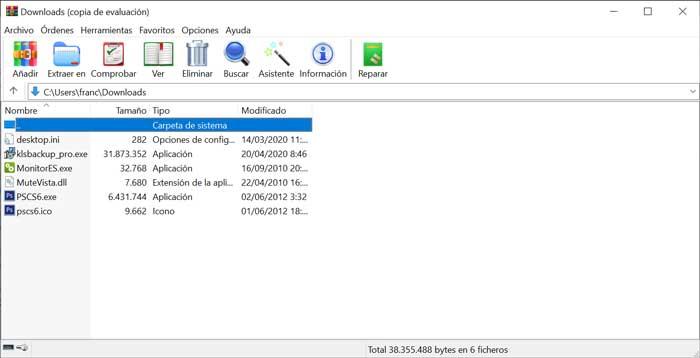 WinZip, one of the oldest compressors
Back in 1990, one of the pioneers of file compression appeared that endures over time as one of the best known, such as WinZip. It is a program with which we can compress and decompress all types of files that are compatible with a large number of formats such as ZIP, RAR, 7Z, TAR, GZIP, ZIPX, among others. In addition to compression, it also allows us to protect, share and manage files, as well as additional features such as bank-level encryption to protect files and compatibility with a cloud storage system.like Google Drive, Dropbox, OneDrive, etc. In addition, it has the ZipSend function that allows us to easily send large files by mail in a zip file. Its main disadvantage is that it does not include support for online storage systems.
If we want to use WinZip as our file compressor, we can try it for free for 21 days from this link . To use it permanently it will be necessary to acquire its license, with a starting price for its standard version of 36 euros.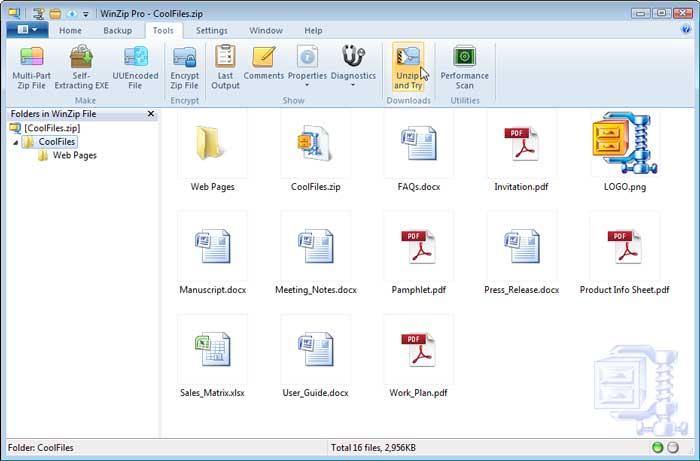 Express Zip, with compression and incomplete file repair functions
It is an extremely efficient file compressor and decompressor that is compatible with popular formats such as RAR, ISO, ZIP, GZ, CAB, 7 ZIP, among others. With it we can extract files from compressed folders, as well as reduce the space of large files. This tool will also allow us to encrypt ZIP files or open encrypted storage files, divide large ZIP files into several smaller ones, and password protect ZIP files containing important documents that require additional security. Another of its most outstanding possibilities is the option of creating a PAR2 recovery file with which to repair incomplete or corrupt files. In addition, it is easily integrated into the context menu to be able to compress or extract any file from Windows File Explorer, so it will not be necessary to access the program directly.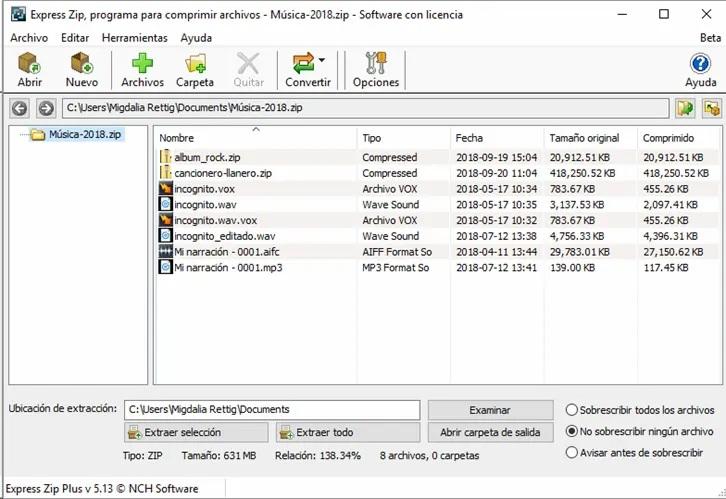 Express Zip has a free version that we can download from this link . If we want to choose to acquire its paid version, we can get it from $ 16.97.