Applications
Optimize and manage your day-to-day tasks with thess programs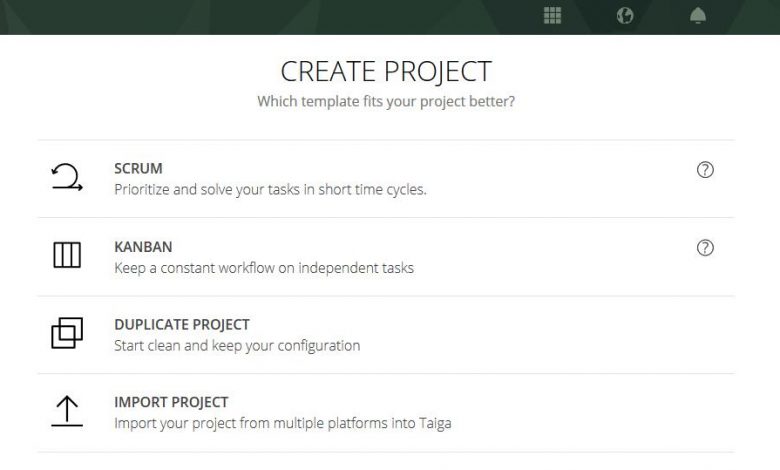 At present, it is normal to find ourselves with a large number of things to do in our day to day that can negatively affect us in the form of stress if we do not have an adequate organization. To help us have a more orderly life and not have to continually remember everything we have to do there are lists or task managers, and we are going to talk about them today.
Being organized in our day to day can be a difficult task in some cases, especially if we have too many things on our minds: shopping, taking the cat to the vet, your partner's birthday, picking up the children from school, delivery from the package we are waiting for, the meeting in the office … With the help of a list or task manager we can organize and optimize our routines, as well as the day-to-day tasks, without having to constantly think about them.
If you want a task manager and enjoy all its benefits, today we are going to tell you which are the best options that you can have, so that you can choose the one that best suits your needs.
Best free programs to organize tasks
If we want to try to organize our tasks with a program prepared for it, we can first opt ​​for free applications. In this way, we can go testing one by one until we find the one that can be adjusted to what we are looking for, without having to spend a single euro.
Microsoft To-Do
This tool will help us plan and manage our day to day. With Microsoft To-Do we will have a personalized diary where we can write our color-coded task lists . We can set due dates, as well as unique or periodic notices and add files of up to 25 MB in each task. It also integrates comfortably with Outlook for better management and organization. To highlight the My day function , in which you can add all the tasks that you have carried out in other categories, allowing us to register a notification to remember it. It is an application that can be used equally for work, studies or our personal life.
Microsoft To-Do, is a completely free application that can help us organize our day to day. For this we will only have to access the official website .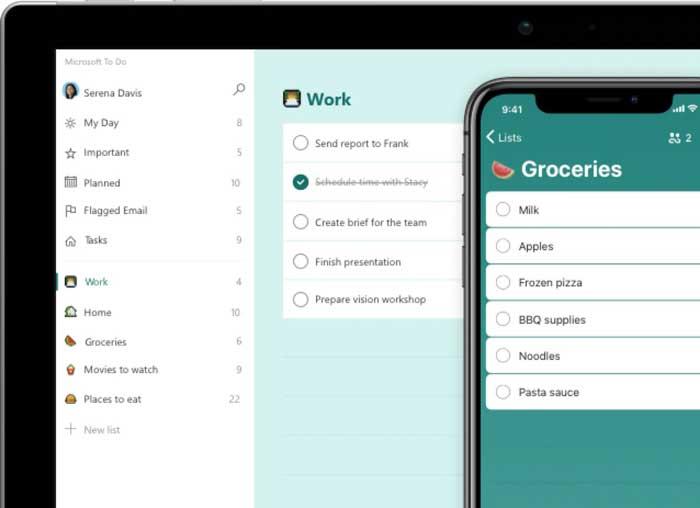 Trello
We are facing one of the most popular online teamwork management applications , although it can also be used effectively for our family life. With Trello we can organize our work routines, prioritizing the most important tasks, generate appointment notices, among others. The application is configured as a board where we can write down all the tasks. It has a notification system that will notify us of any changes that are made. It also allows the use of tags and has a very efficient and fast search engine.
If you want to use Trello as your task manager, you will only have to register for free on its website .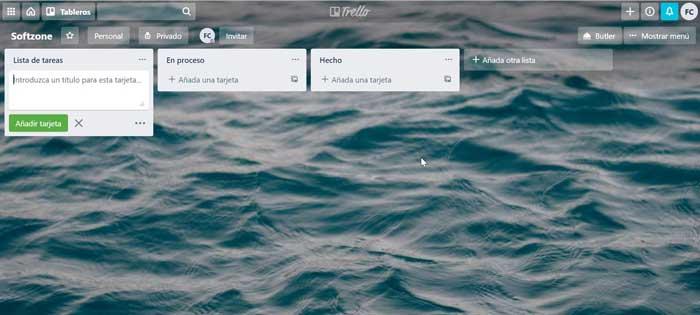 Chandler
This is a free and open source task management application released under the GNU license. Chandler has support for calendars, notes, tasks, calendars, and email, all in one application. It has a structure similar to a free-form form that offers a lot of flexibility in terms of workflow. With this program we can create all kinds of tasks, notes, appointments, being able to modify the items created automatically and thus simplify the key dates of each task.
Chandler is available for free for Windows, Linux, and Mac Os. We can download it from its official website .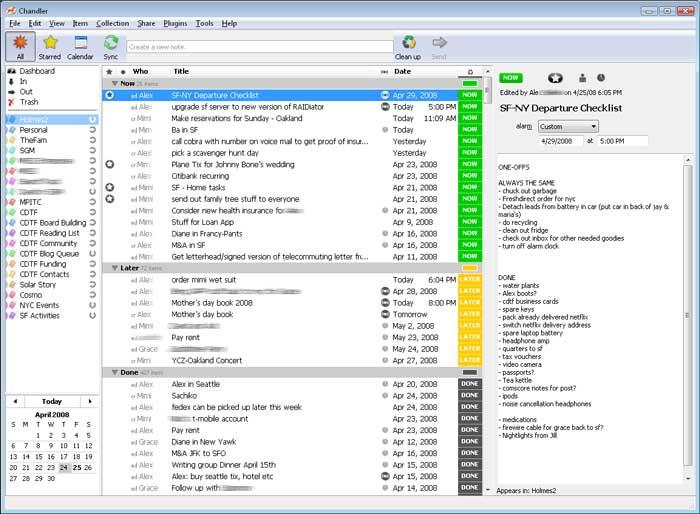 OneNote
It is an application that is part of the Microsoft Office programs with which we can make lists of tasks. In addition, it is multiplatform so we can make use of it from practically any device. In it we can write down all kinds of pending tasks such as appointments, events, specific reminders, recursive reminders, calls, etc. We can keep our tasks organized by sections and it even has an editor so we can add links, tags, and images.
OneNote can be a good choice as a task manager. You can download OneNote from its website.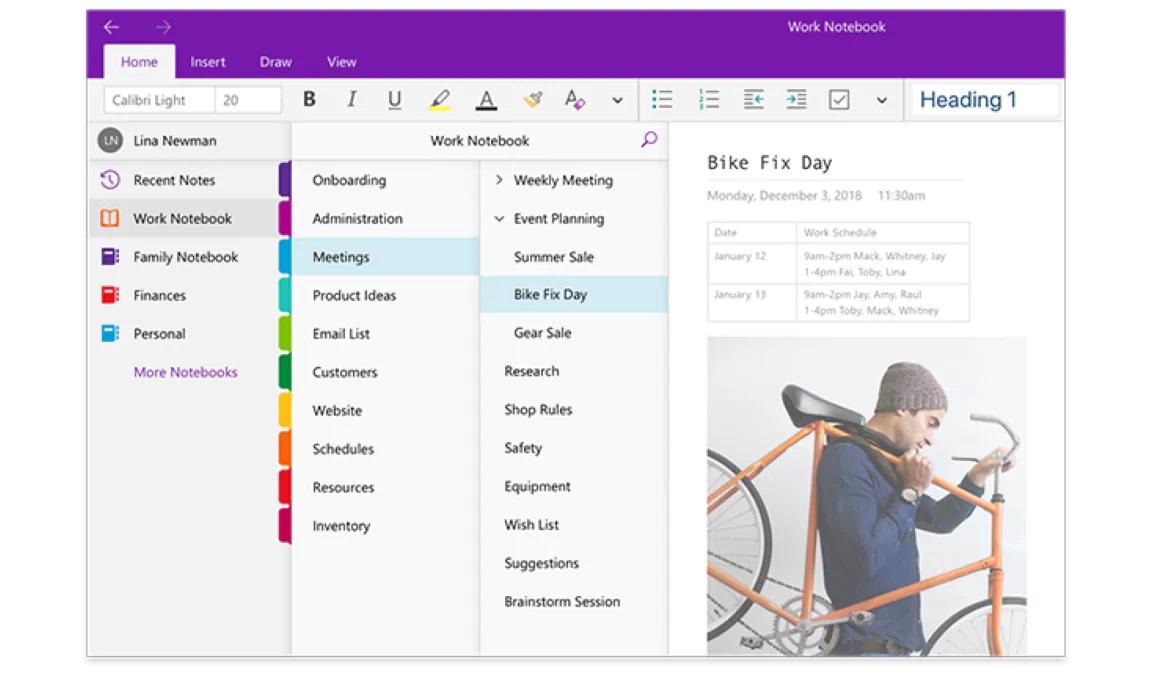 Google Keep
It is an application developed by Google and has become one of the most popular productivity tools worldwide. It has the ability to both add notes and create to-do lists. In addition, it has reminders so that we cannot forget anything we write down again. Google Keep will allow us to write down each and every one of our tasks, one after another and each time we have completed each of them we can mark them as completed and they will be crossed out so we do not have to worry about it again. We can also scan text through a photo or save voice notes, becoming a great application to make lists of tasks especially related to the personal field.
Google Keep is a free application and to use it we just have to access its website and register with our Gmail account.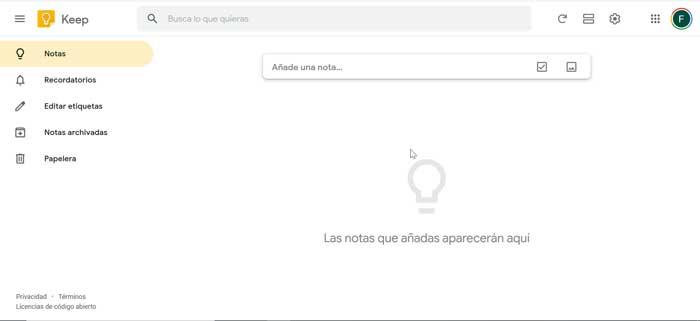 Best paid programs to manage tasks
In the event that the free options fall short of functions or benefits, we can opt for a paid application if we do not mind going through the checkout. So that we do not have to pay without trying them, these programs also have free functions that can be used to test the program. In the event that we are fully convinced, we can choose to pay for the license for its use with all its functionalities in full.
Todoist
We are facing a multiplatform application that will allow us to manage all our tasks in an agile and simple way. With Todoist we can organize all our tasks by projects and subprojects, as well as assign tasks and subtasks to each of them. In this way we can organize all our tasks both personally and professionally, sharing tasks with other users
Todoist is free to use , but if we want to access its more advanced functions, such as adding labels, creating notifications based on geolocation, task reminders, among others, we must acquire your Premium or Business account. You can create your to-do list by registering on their website .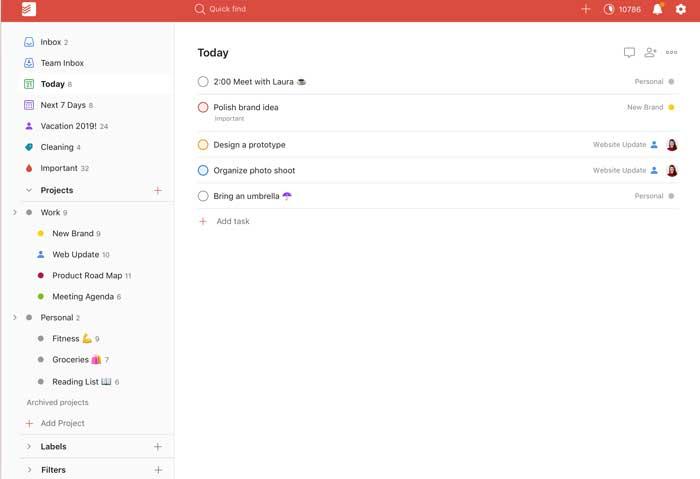 Toodledo
It is a task management program that aims to help us better manage our routines and daily tasks. It has a set of tools with which to increase our productivity. We can create long notes, make custom lists and create structured diagrams. It is multiplatform so we can always access it from practically any device, so it is not necessary to be in front of the computer to access its functions. In addition, we can share our tasks, diagrams and lists with other users, making it ideal for professional use.
Toodledo is a web application that we can use for free, although it also has other payment options, which we can purchase from $ 4.99 per month with annual billing, and which are aimed at developing our work in a more collaborative environment .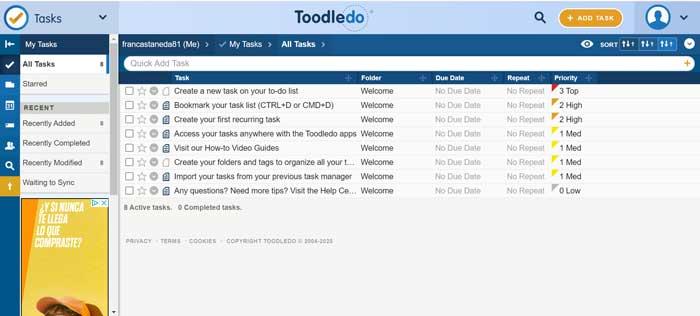 Asana
It is a multiplatform application with which we can plan teamwork projects. In this way everyone can have the same information and we can keep track of the different tasks, to achieve greater productivity and work more efficiently. Asana has the option to schedule reminders and recurring tasks, allowing synchronization with Google Calendar, as well as the ability to link it with Gmail email.
We can use Asana for free through its website and by hiring the Basic plan, aimed at people or teams who want to start managing their projects. To get the most out of all its functions, it has different payment methods, such as the Premium and Ultimate options, which can be purchased from 10.99 euros per month per user, with annual billing.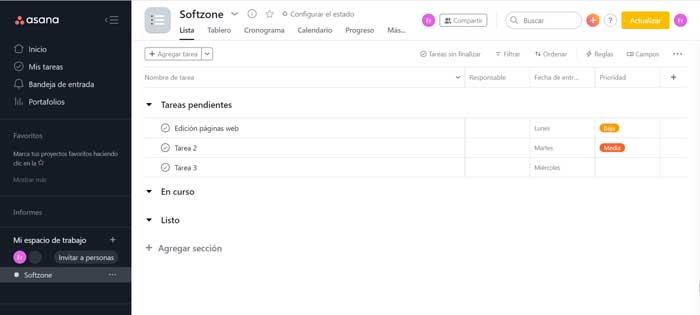 Taiga
This application works as a project manager that will help us manage all kinds of pending tasks both individually and as a team. It has different separate sections for timeline, problem solving, and delay handling so that we can manage our tasks with ease. To each task that we add we can add different elements such as labels, due date, priorities, among others. In addition, it allows us to include attachments and manage the permissions that we want to assign to each team member.
Taiga is an open source application, so we can access its services for free through its website . With the free version we will be able to carry out unlimited public projects, a free private project, up to 3 members per project and up to 300 MB of storage in private projects. Additionally, it has a paid version called PRIMA. This can be purchased for $ 5 a month annually, to manage all types of projects in an unlimited way.