Applications
Manage and accelerate your downloads with free download manager download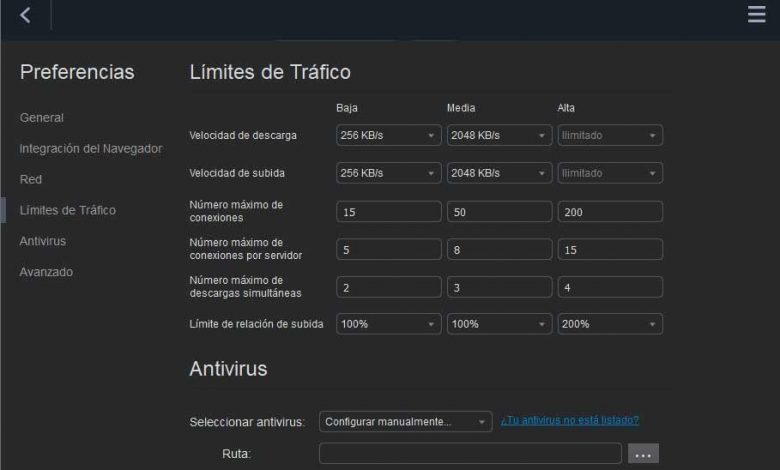 We use our PC connected to the Internet for a multitude of different tasks. From playing games, to making videoconferences, or working, there are many uses we make of the connection. But at the same time we download a good amount of content, for which programs like Free Download Manager are very helpful.
And it is that at the same time that the Internet presents us with a multitude of platforms and services, the amount of information here is almost infinite. Hence, it is more than common for us to download files from all kinds of other users. Be it programs, documents, photos, videos, or the type of file that we need at that moment. We normally carry out these types of tasks through the functions offered by web browsers themselves .
But these are programs that, as you know, offer us many other helps in this regard. Therefore, downloads as such is just another of these many functions that browsers put in our hands. It may be the case that we need to optimize, improve or further control this section, for which we recommend a specific program. In fact, for this that we tell you, we can use a multitude of software solutions that focus on all this, as is the case that we will talk about here.
What utility does Free Download Manager provide when installing it?
As we tell you, as a general rule, if we download files from the Internet from time to time, the download managers that come in Chrome, Firefox or Edge are enough . But for many and for a long time, if we constantly download files of all kinds, we need to go one step further. This is because in many situations we need to have much more control over these issues, for which Free Download Manager will be very helpful.
To begin with, we will tell you that this is a program that will help us get the most out of the downloads we make from the computer . We achieve all this with the functions that they present to us, which allows us to control and manage them so that they are faster. Therefore, as you can imagine, when we talk about Free Download Manager, we are actually referring to a powerful download manager that offers us a large number of functions in this regard. In addition, we carry out all this from a simple user interface that serves as a control center.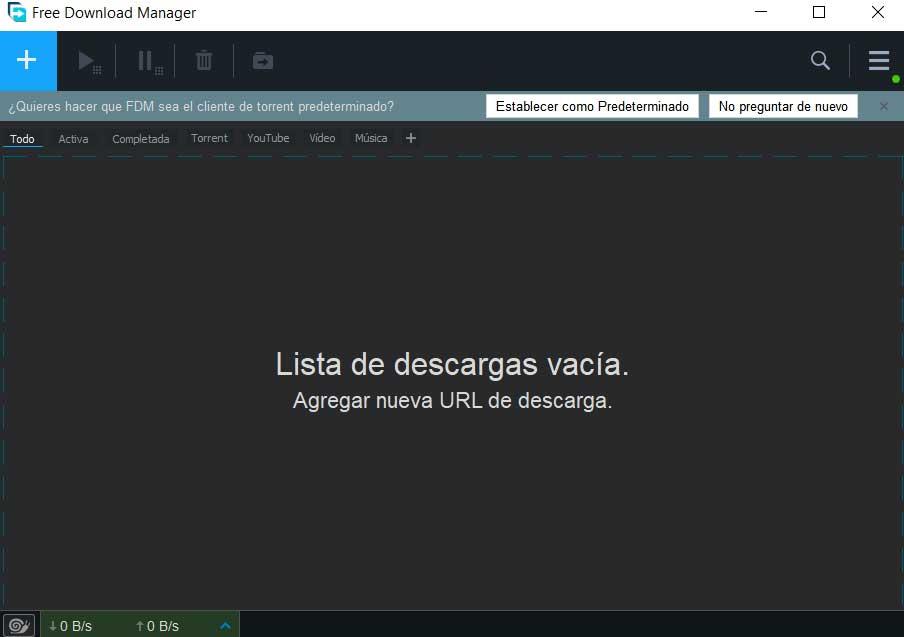 Here we find a complete free download manager whose main objective is to help us optimize and accelerate the downloads we make on the Internet. How could it be otherwise, for this it presents us with a series of very useful customizable functions and parameters.
Interface functions that are very useful
In principle, once we install it on the PC, we find a modern user interface suitable for the times. At the top of it we see a series of tabs that help us to separate the downloads depending on their type and nature. We see that we have the active ones, the torrent, downloads from YouTube, videos, or music. At the same time we have one to see them all as a whole. Therefore, as you can imagine, this is a program that can also become our default torrent client.
In turn, this is a proposal that speeds up these downloads that we carry out by dividing the files into several parts if necessary. All this is downloaded simultaneously and it will help us when downloading large format files efficiently. Of course, it also allows us to resume downloads that have been cut without our consent. To create new downloads, we have the ability to drag a URL from the Internet, or enter it through the + button.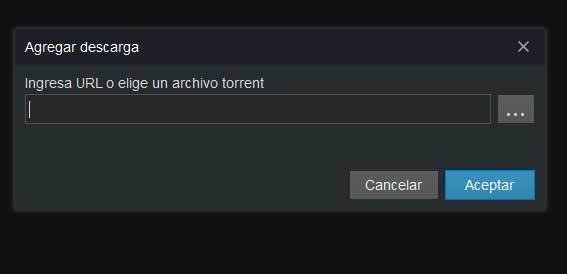 Free Download Manager Configuration
Therefore and as you can imagine, at first the start-up and use of the Free Download Manager program is very simple. But in the same way, users already more experienced in these tasks, have the possibility to further customize its operation. For this, the program offers us a series of very useful functions and customizable parameters.
In order to access this that we are telling you, we go to the menu that is represented by three horizontal lines in the upper right corner. Here we find a number of options. These allow us to make the program portable, export all downloads, or update the program .
But what interests us in this case is the Preferences entry. By clicking on it, we will find a new window that will help us to configure Free Download Manager. Here we find several well differentiated sections. For example, in Browser integration we have the possibility of adding the program to our preferred web browser. Another important section is found in the Traffic Limits section. And it is usual that together with this program, we use others that also make use of the Internet. Therefore from here we can specify the bandwidth that we want to use Free Download Manager.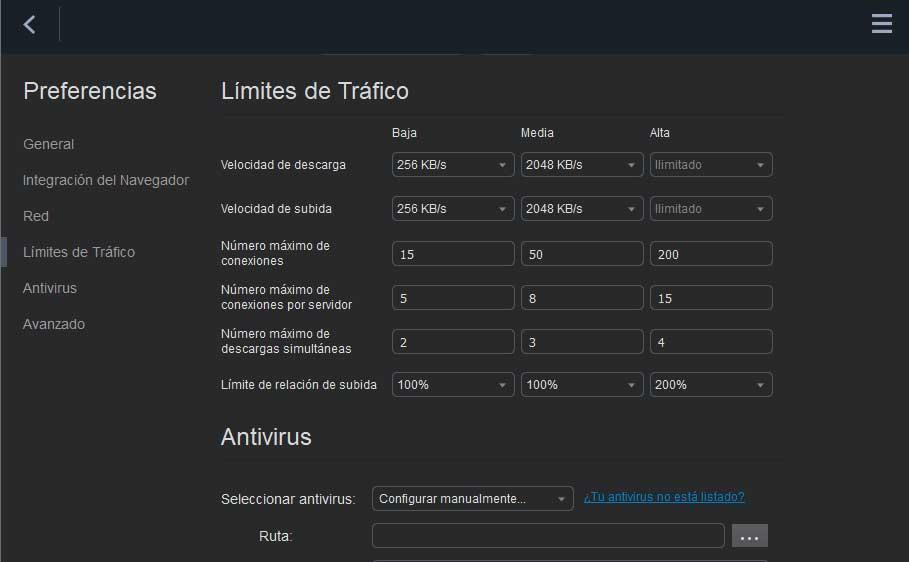 In the same way, from this window we can indicate the number of maximum connections or simultaneous downloads. And we cannot forget that from this application we can also download torrent through P2P networks.
How to download Free Download Manager for free
As we mentioned before, this is an application that you can use without having to pay a single euro. This is because it is a free project valid for multiple systems. Thus, we can download the Free Download Manager for Windows, macOS, Linux or Android, all from this same link .
Other alternatives to manage downloads
uGet
Here we are faced with a very light download manager for Windows and Linux. Thanks to the functions it includes, we can download multiple files simultaneously or put the files in a download queue. It also allows you to pause and resume these when we need it, or download in batches . To enjoy it, we can do it from this link .
JDownloader
Another interesting proposal is found with JDownloader, one of the most popular in the sector for years. This is an application that is responsible for improving file download processes from Internet portals. It has support for multi-channel downloading and has its own CAPTCHA recognition system to automate downloads. You can download the program as such from here .
Turbo Download Manager
This is another multichannel download manager that works as an extension for browsers. But at the same time we can use it as an independent application for a multitude of operating systems to increase the speed of downloads . It is enough that we download the program from here .