Applications
Learn free typing on windows with these programs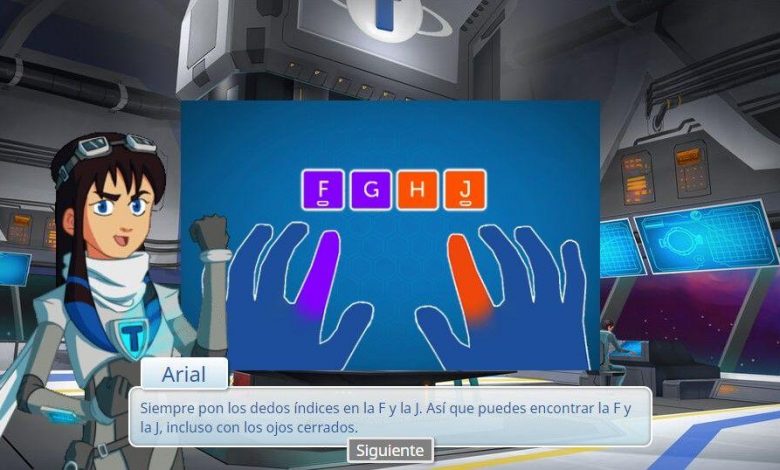 The popularization of computers has caused almost everyone to routinely do a job that was previously reserved for a few: knowing how to type or type . However, not many users do it professionally or fluently enough.
When we think of the reward that we will have for spending more time initially on this activity, we tend to think of an increase in beats per second. However, what will benefit first will be our health since, to type faster, we will need a good position of the hands, arms and trunk. Therefore today we bring you a list of several free programs and websites for all ages with the aim that some learn again, and others start with good habits.
Write faster with these typing programs
The first selection that we bring you is a list of five free programs that you can easily install on your Windows computer. Thus, thanks to routine and practice, you will reach a cruising speed in the world of typing.
Klavaro, learn with the most popular program
It is the best known option among all those that we offer you today. We highlight its high degree of customization since it allows you to choose the keyboard or edit it and import texts. In addition, it allows you to interact with other users since it creates a global classification with all the results they receive via the Internet. It also presents a good number of customizable options to improve our level in this regard.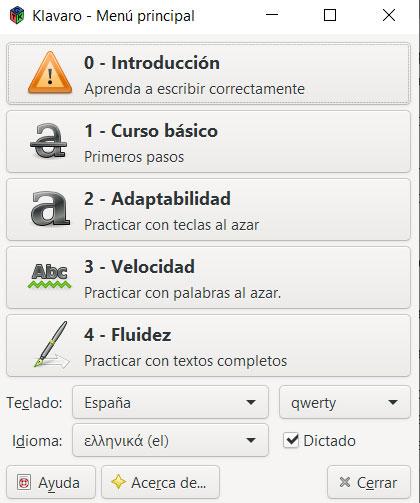 Start improving your typing with the program from this link .
KeyBlaze, maximum simplicity for better typing
If what you are looking for is a program with which to start typing, this is the program for you. Its use is free as long as it is in the domestic environment and it has a few lessons with which to start you in a good posture at the keyboard and increase your keystrokes. However, if you are looking for something more advanced, you will have to change the application.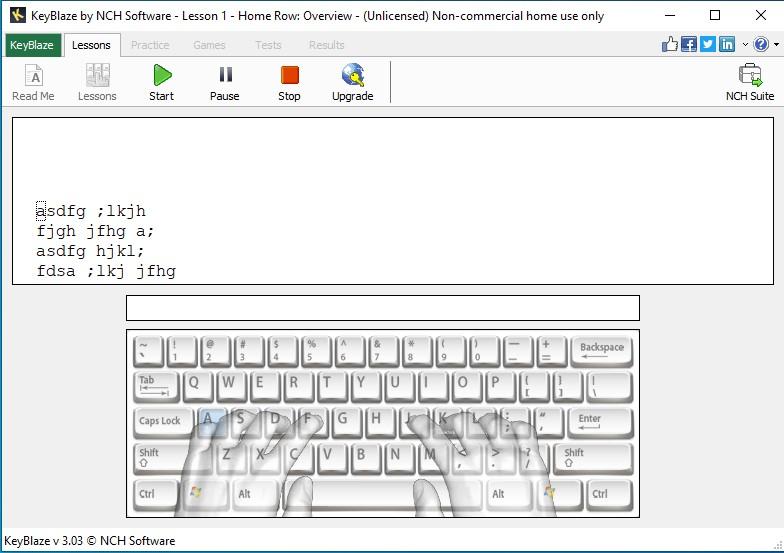 Download the program here .
TIPP, typing within everyone's reach

This German software will allow us to improve our typing from the first moment because it has the student in the focus of its utilities. Its twenty lessons are programmed to learn from your mistakes and help you solve them and at the end of each one of them you will receive a report and tips to improve. In addition, to improve the user experience, you can change the keyboard, the typography and even use your own texts.
Furthermore, it is a multiplatform program -Windows, MacOS and Linux- and it can also be used online through the main browsers.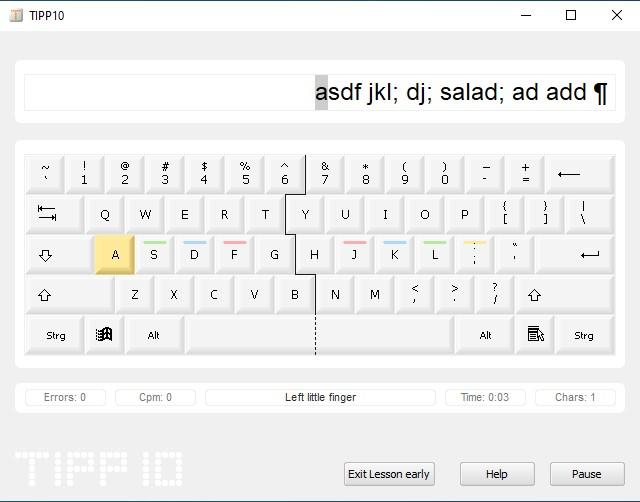 If you want yours to be one of the more than 3000000 million downloads to date or you want to be one of the more than 300,000 users online, visit the website .
Learn to type with these web apps

If you don't want to install any program, but you want to increase your average beats per minute wherever you are, you can use these web pages with the assurance of getting good results.
Ratatype, type online with a nice interface
The design of this web page is very clear and clean and provokes the interest of the user. Learning takes place over fifteen lessons and three exams that aim to get you to 70 words per minute with a 99.5% accuracy rate. This level is more than acceptable if you are not looking to become a professional since, for this, you would need to reach 100.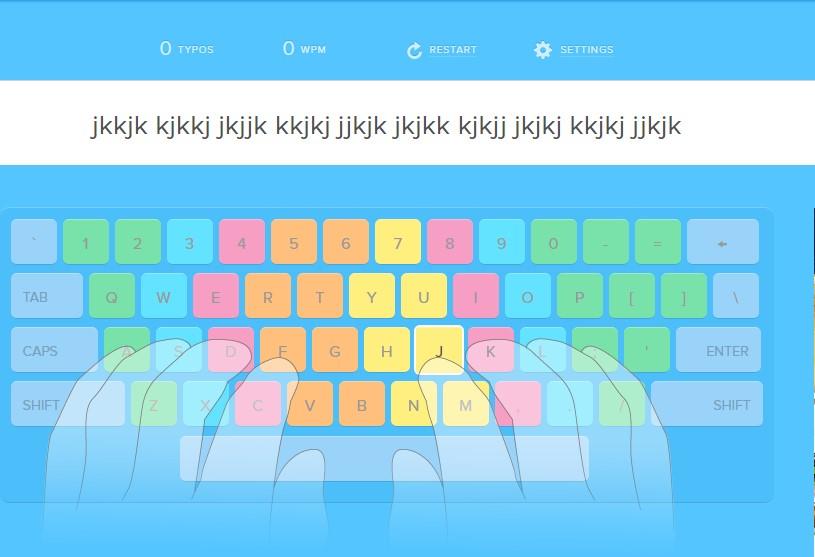 Click on the link to start your course.
Keybr, improve your heart rate by competing with others
What makes this website special is the ability to play online with other users and thus improve our results. In addition, to demonstrate the effectiveness of his method, he includes several examples of former users and how they have improved their records thanks to his services.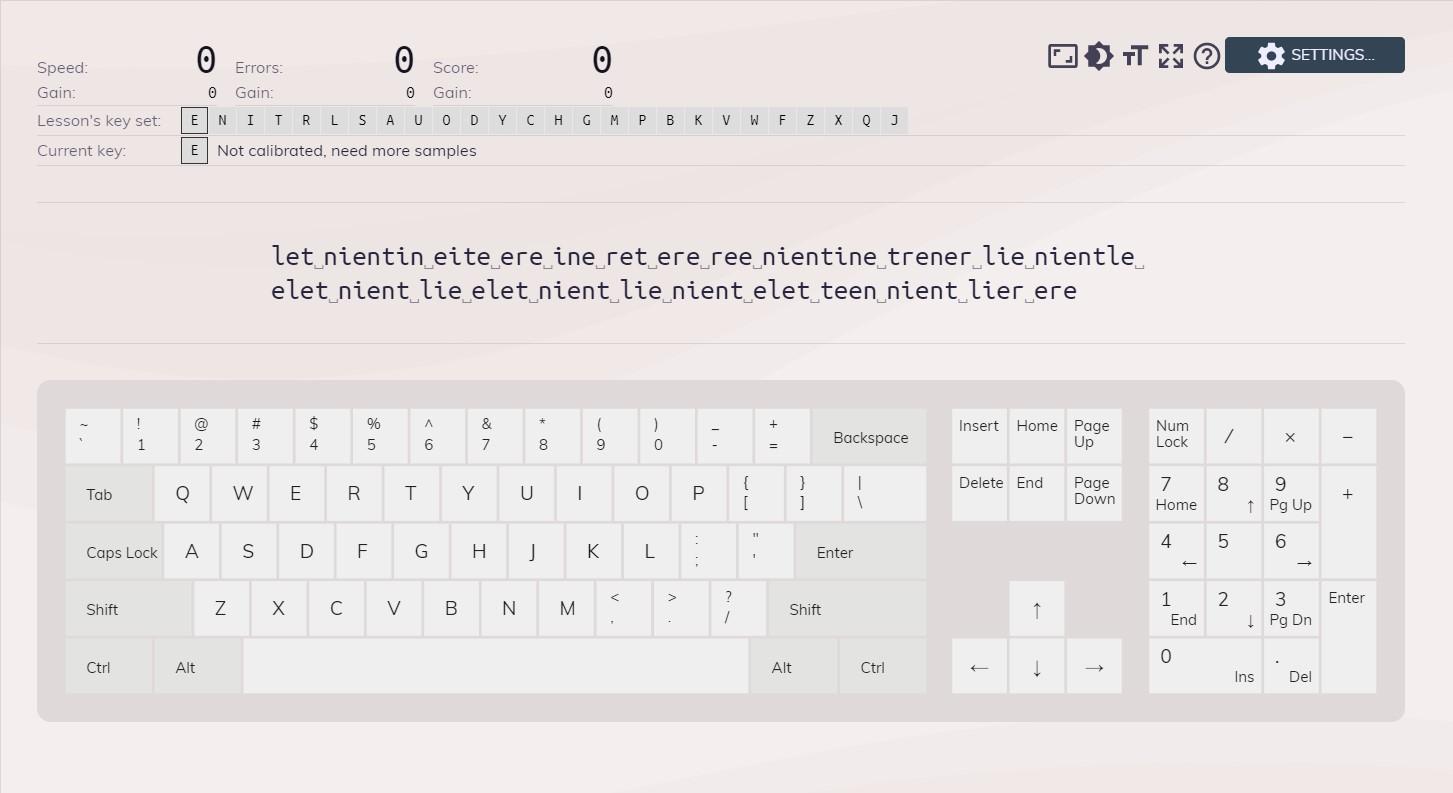 Compete with other students on your website
Cursomeca, a more classic typing learning
If you are interested in learning to type online but prefer a more traditional method and do not need to interact with other students, we recommend this website. It has 21 lessons that will show you everything you must learn to get to type like a pro.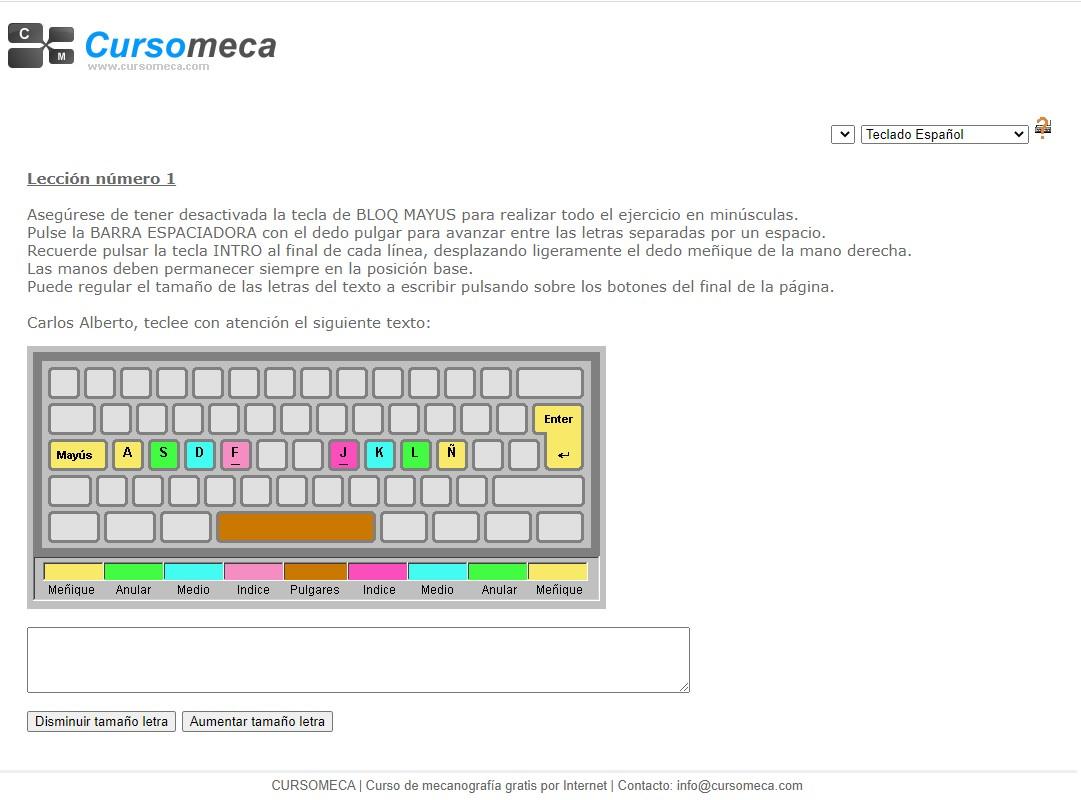 Register on their website to start improving, all from this link .
Typing.io, typing for programmers
While the way an office worker and a programmer use the keyboard is completely different, the typing courses were the same for both professionals. To change this situation, we have this web page that emphasizes all those keys that programmers use most frequently.
It has a free version that includes programming examples in 16 languages, correction in case of making a coding error and an interesting tool that informs you of the cost of your errors in relation to your successes.
The paid version saves your exercise data and informs you of the keys or symbols that we most frequently misuse. In addition, it includes 25 additional programming languages.

Start improving that part of the schedule on your front page .
Typingstudy, measure your typing speed
Another website more dedicated to learning typing. In it we will find several lessons and basic concepts that will allow us to perform all kinds of exercises to refine our writing and gain keyboard speed.
It also allows us to measure our typing speed with some of the different typing and speed tests so that we can see our progress. A very complete and totally free website that we can use without registering. Just go in and start typing.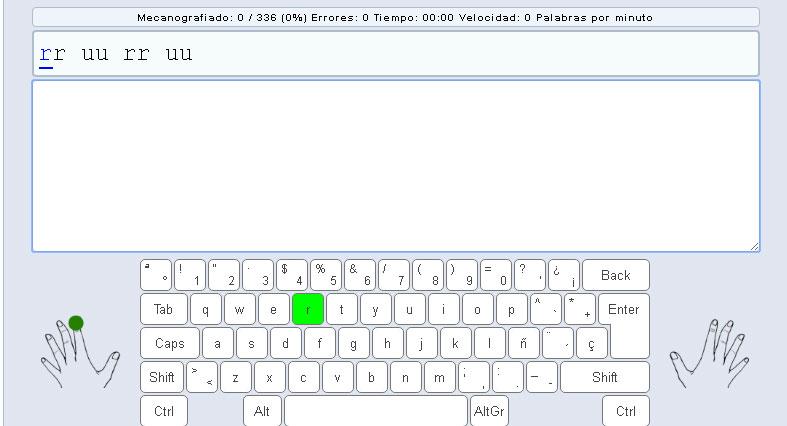 You can access this website from this same link .
Speed ​​Typing Online, start typing from scratch
Another online solution to learn to type quickly and correctly with the computer keyboard. On this page we can find a lot of exercises, all of them divided into two different levels to learn to use our hands and know which finger has to press each letter on the keyboard. We will also find speed tests to get to know our progress, and even games to practice typing while having fun.
Its only drawback is that the website is in English, and we have no way to change the language. Even so, it is very simple to understand, so we will not have problems.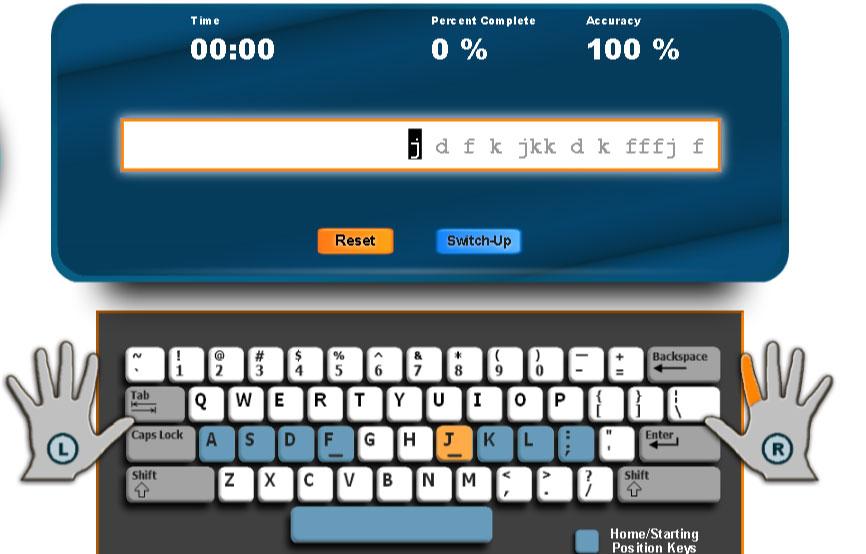 We can access this website from the following link .
Typingclub, step-by-step lessons for better typing
Another free website where we will find more than 100 interactive lessons divided into several levels. With them we can learn to write correctly and quickly with the keyboard. After each exercise, he will give us a score to motivate us to improve ourselves a little more every day.
One of its advantages is that, before starting each exercise, it shows us the correct position that our hands should have to help us become familiar with the position of the fingers and know what position we have to use for each letter.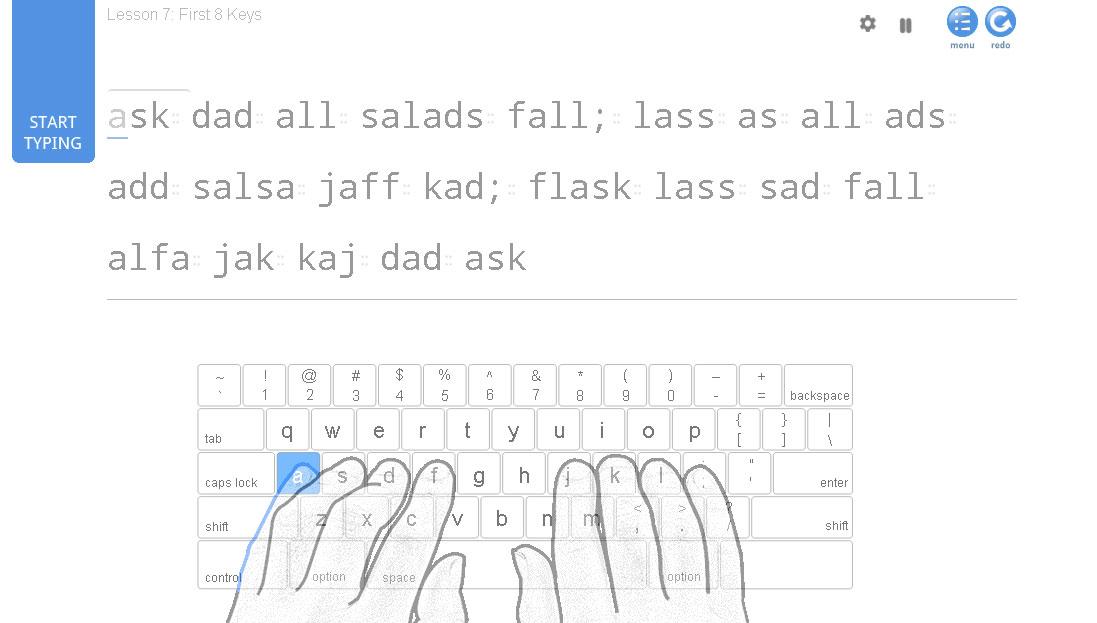 From here we can go to the Typingclub website .
Programs for children to learn typing

Learning good habits as a child is the best way to avoid problems when you grow up. Poor typing posture can cause joint, arm, or back pain. Avoid these future problems for your children with the following web pages
Rapid Typing Tutor, type well from school
This program is specifically designed for children both for its design and its uses. His teaching method begins with the correct placement of fingers and hands and the use of the main keys, then progresses by showing how to write syllables and whole words and ends by taking tests.
The program is portable and can be installed on the school network. The teacher has at his disposal all the usage statistics generated by his students and, based on them, he can design specific tests for his students to correct their most frequent errors.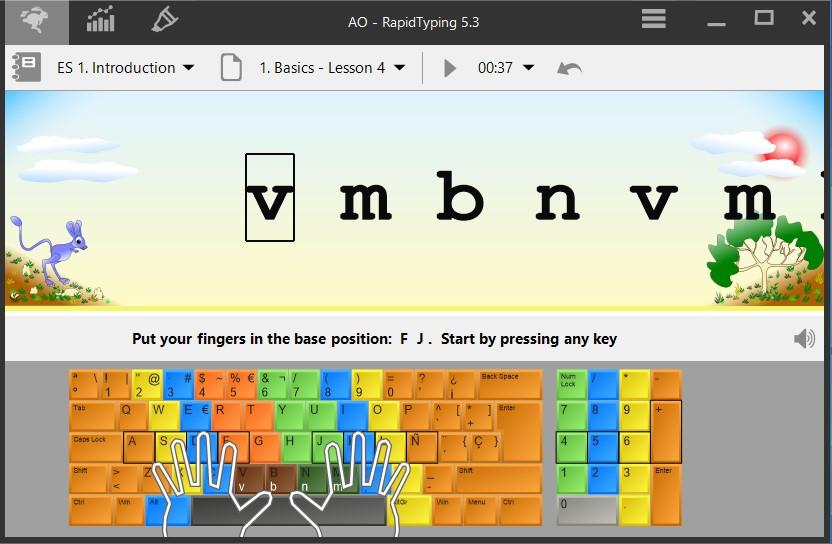 Start the course by visiting their website .
PacWriter, learn to type with a classic
Inspired by the famous PacMan, this simple video game will improve children's heart rate. The dynamics is very simple, the character will eat the balls if the player correctly and quickly presses the correct keys. Through various screens and levels you will improve the user's rhythm while having a pleasant time.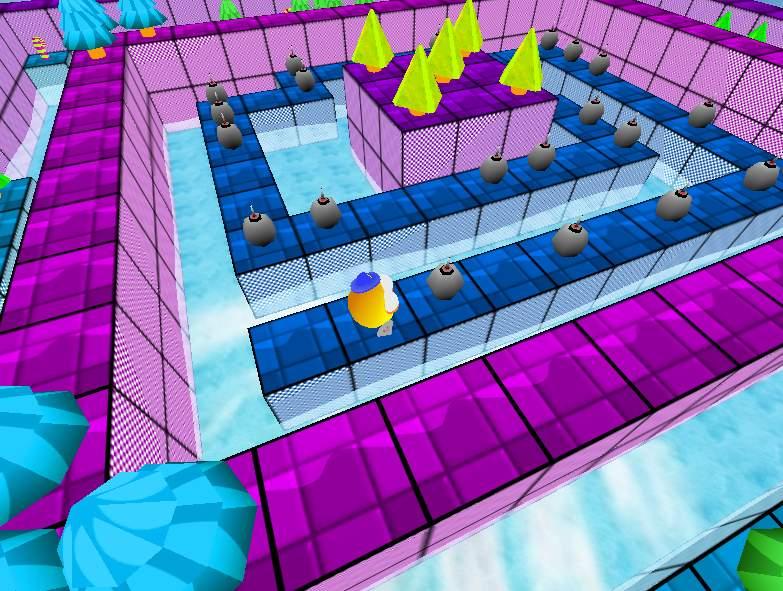 If you want to improve your heart rate with this video game, download it here.
TypeTopia, type like a game
From Holland comes this video game with versions in Dutch, Belgian, German, English and Spanish. Set in a spaceship in the middle of an intergalactic adventure, this learning method uses the extra motivation that video games give to get the user to develop good posture and typing habits.
This website also caters to users with different abilities and has developed its learning programs to include readers with dyslexia.
In addition, the system sends regular reports to parents on the use and effectiveness of the system using their children's data and statistics.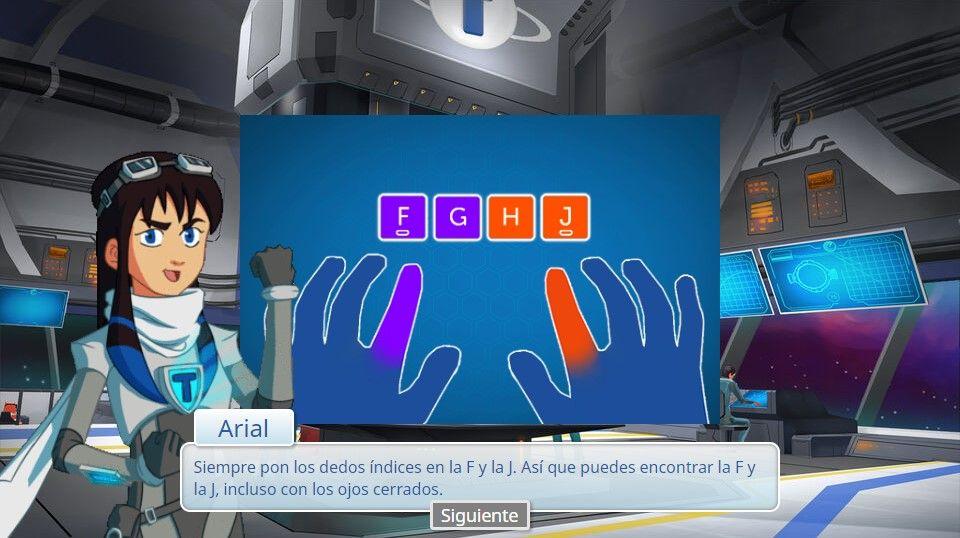 Evaluate the trial version of the program from its website .