Applications
Install and test operating systems with these virtual machines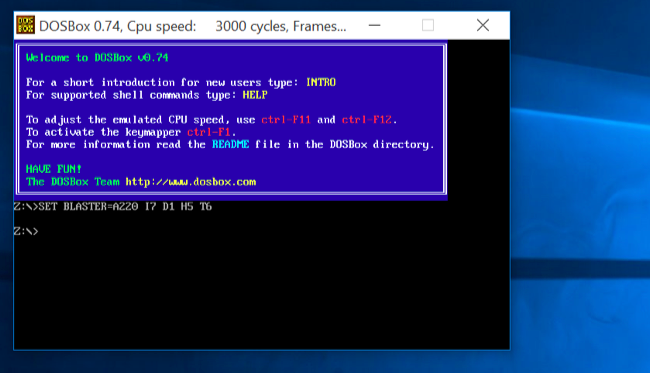 In these times we work with a multitude of programs on our PCs, where we can include the necessary operating systems . Therefore, if there are several elements of this type that we use, we can use virtual machines to test them.
As perhaps most of you already know, these virtual machines serve us to, as their name suggests, virtualize a work environment on the PC . This, among many other things, will allow us to test other systems from the one we use on the computer. And it is necessary to bear in mind that the majority of the equipment nowadays are able to execute other operating systems within the main ones.
Thus, as we say, for this, these programs that act as virtual machines will help us greatly in these tasks. What's more, over time its use has increased significantly. Serve as an example that the virtual machines we are talking about allow us to run an operating system in emulation mode, within another system. Thus, within Windows 10 itself, which is the most common and used, we can run various Linux distributions such as Ubuntu or macOS, all within this virtual machine.
The benefits that we can get out of all this are endless, as you can imagine, especially if we are software developers . But they are also more than suitable for the curious who like to test other systems, or simply to test suspicious software, but without danger. Therefore, in these same lines, we are going to show you the best programs of this type that you can use right now.
Most popular programs for creating virtual machines
VirtualBox
This proposal is one of the best known in these work environments, a program that you can download from this link . Say that it is available for several operating systems and platforms, and part of its popularity is given because it is free. In addition, its operation is much simpler than that offered by other solutions of this type.
It has a good number of customizable parameters that, together with the virtual machine descriptions, are stored in text files in XML format . This will allow us to facilitate its portability to other computers, for example. It also allows us to install software in the virtual machine with additional permissions to the original to be able to share files, drives and peripherals .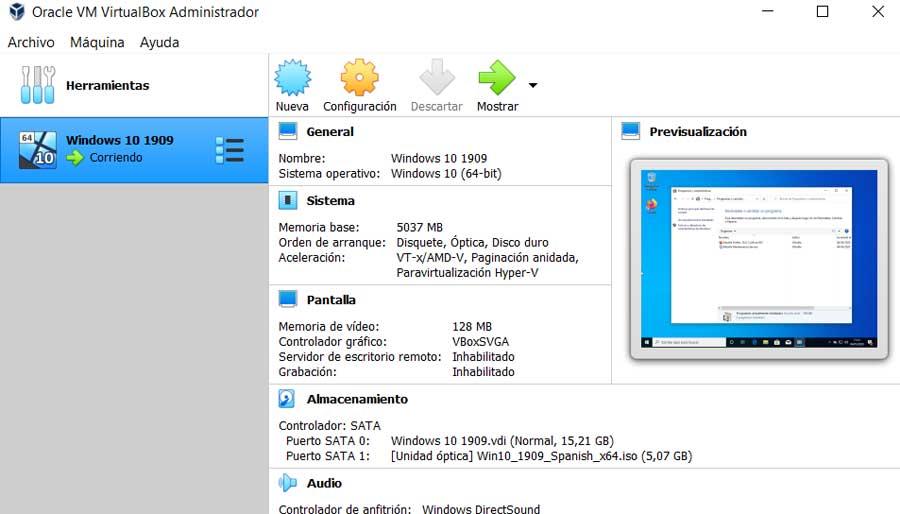 To say that all this will allow us to recreate in the system that we are virtualizing at that moment, the components of our PC. This includes items such as the processor, graphics card, audio system, memory, and so on.
Disadvantages of VirtualBox
Its main drawback is that since version 6, VirtualBox is not available for operating systems installed "Host / Real" with 32-bit architecture, being necessary to use version 5.x that stopped being supported in 2020.
VMware Workstation Player
On the other hand we find this other free proposal, specifically it is the free version of VMware Workstation that we will see later. To say that in addition to having no cost, this is a proposal aimed at personal use and for all those who seek to run virtual machines on their Windows or Linux systems .
At the same time and if we compare this proposal with the previously mentioned one, VirtualBox, we will say that it has been created for users with a little more experience. This is because the options it makes available to us are not particularly user-friendly. Initially the installation is quick and intuitive, but its configuration is somewhat more complex than in the previous case. Of course, once we get the virtual machine up and running, the integration between operating systems is perfect. In fact, it could be said that the guest software runs at speeds close to the native one and we can download it from here .
Disadvantages of VMware Workstation Player
We must bear in mind that from here we will not be able to create new virtual machines, but we will be able to execute those created in VMware Workstation.
VMware Workstation Pro
So, as you can imagine, this is the complete and most advanced version of VMware's virtual machine programs . This proposal puts at our disposal everything else that we could not do in the Player version. Here we can create as many virtual machines as we want, in addition to running them, of course. What's more, this alternative allows us to run several virtual operating systems at the same time, while the Player version only allows one.
This is software that we can download from this link and it should be noted that it even allows us to virtualize our own system . That way we can run all the tests and install suspicious software, as if we were doing it natively.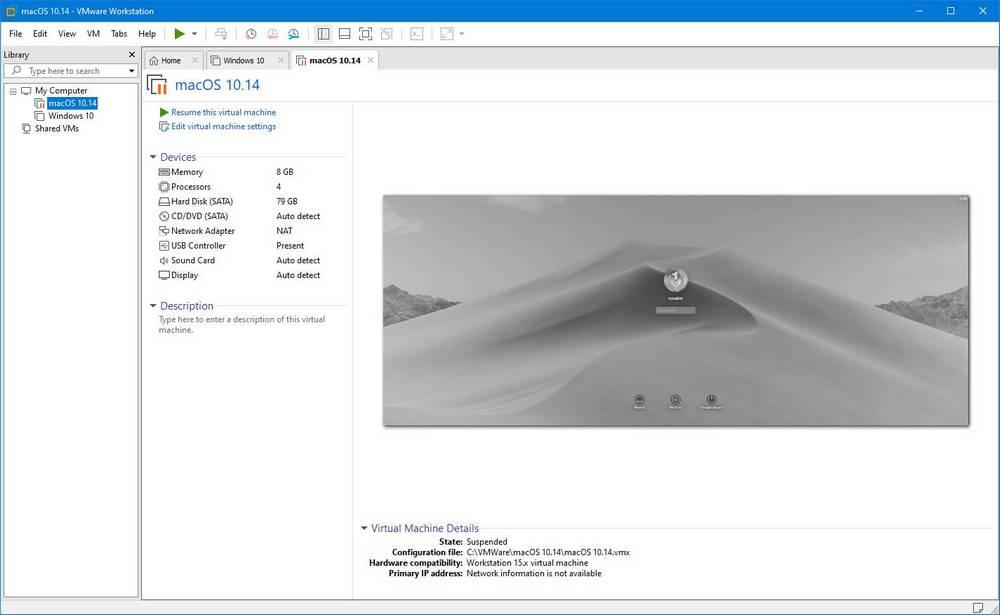 In short, this is an ideal version of VMware for users and businesses who want a very powerful virtual machine. This proposal is capable of running all kinds of applications simultaneously on multiple guest operating systems, with all the advantages that this entails.
Disadvantages of VMware Workstation Pro
As in the case previously exposed, its configuration will not be easy for those who are not used to this type of program.
Parallels Desktop
First of all, we will tell you that this alternative specifically focuses on the virtualization of Windows systems, on computers based on Apple's MacOS . It is a program that you can download from here and, as it is easy to imagine, it is the best known of its kind for Mac users.
Its use is not excessively complicated and by now it has already been optimized to work perfectly with all types of processors . In this way, what this application proposes is that when you start using a virtual machine, the host automatically renounces the processing power to leave it to virtualization. This will help us to use Parallels much better and it also has a synchronized clipboard, shared folders, and use of host peripherals.
Disadvantages of Parallels Desktop
It is not focused on the domestic environment and its price is high.
Hyper-V
This is the application to create virtual machines that Microsoft itself proposes . It is worth mentioning that initially this is a virtualization program that was included in Windows Server 2008 R2. In this way and with its arrival, it was possible to add functions such as storage in dynamic virtual machines or compatibility with more processors and networks. Later it was also included in the Pro and Enterprise versions of Windows 8, Windows 8.1 and Windows 10 with 64-bit architecture .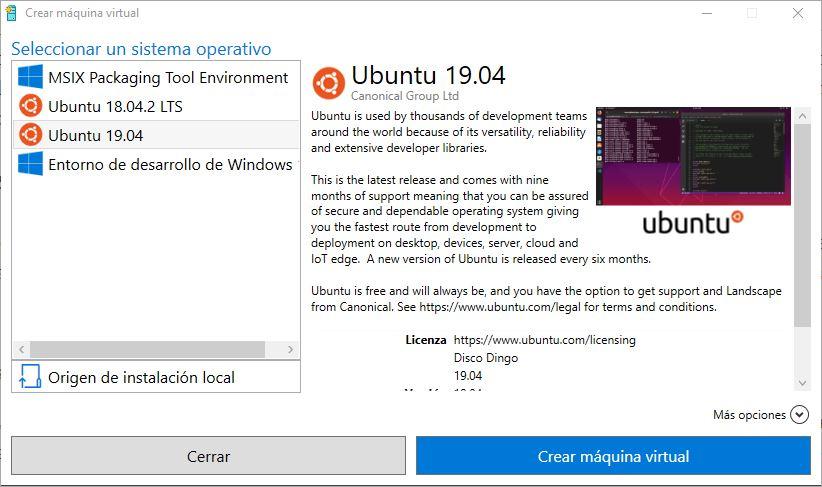 In this way, what we achieve in the professional versions of Windows is to virtualize any alternative operating system such as Linux or MacOS quickly. In this way we will not have to use third-party solutions and it allows us to use Windows 10 functions such as the Windows Sandbox isolation space , or the Linux subsystem for Windows. Of course, we must bear in mind that its use is not as simple or intuitive as for example we find in VirtualBox .
Disadvantages of Hyper-V
It is software designed to work with Windows, so it tends to crash with other operating systems. Aside from Windows, only a few Linux distributions can work on this virtual machine.
Windows Sandbox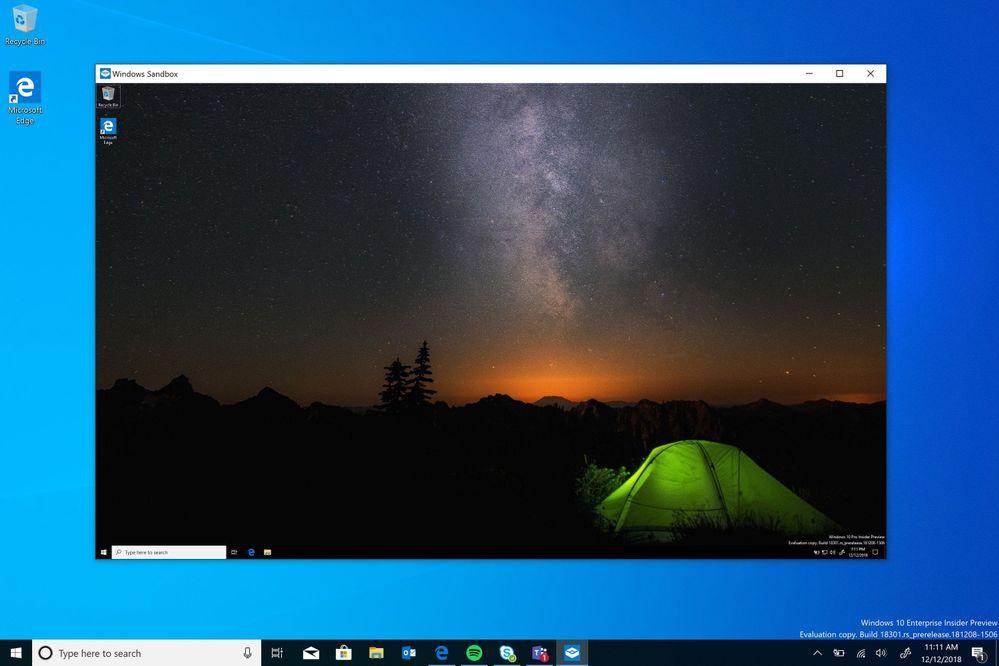 Windows Sandbox is a Hyper-V operating mode in Windows 10. This function allows us to emulate a version of our operating system in a safe and isolated way in memory where we can test any type of software. In case something goes wrong and, for example, we infect our PC, the infection will not leave the virtual machine, so our main operating system will remain safe and unaltered.
Windows Subsystem for Linux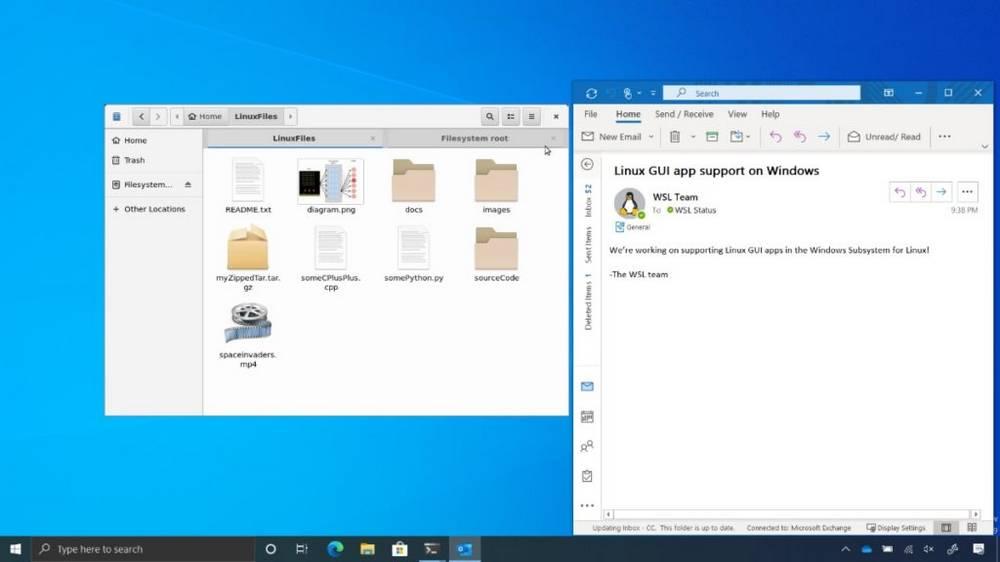 This virtualization system is also based on Hyper-V. As its name suggests, this subsystem is intended to allow us to install and use Linux from Windows in the form of a virtual machine. Windows 10 May 2020 Update released version 2.0 of WSL, which began using an original version of the Linux Kernel, improved performance, introduced hardware acceleration and allowed to run programs in graphic mode.
This engine is not a virtualization system like the previous ones, since the possibilities it offers us are quite limited. Although we can create our own distros, for the average user, the fastest and easiest thing is to download one of the distros that are already prepared from the Microsoft Store. Ubuntu and Kali Linux are, among others, the best and most complete that we can download for free.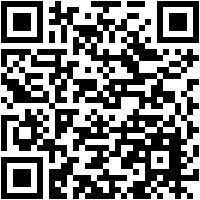 Developer: Canonical Group Limited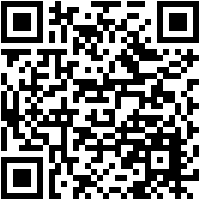 Disadvantages of Windows Subsystem for Linux
Its main drawback is that it is not a native kernel but is totally dependent on Hyper-V. Because of this we can have scalability and performance problems when executing some tasks.
Other alternatives to virtualize operating systems
KVM
At the same time in these lines we want to make a special mention of KVM or Kernel-based Virtual Machine, an open source virtualization technology integrated into Linux systems. Thanks to all this, we were able to turn these Linux distributions into host machines running isolated virtual environments, what we have been calling virtual machines.
In this way, like the previous proposal was part of some versions of Windows, this one is found in many of Linux. One of the main advantages that this alternative presents us is that as it is part of the Linux code, it is updated with the system itself. Thus it does not stop improving and growing as the kernels of the distributions receive new updates.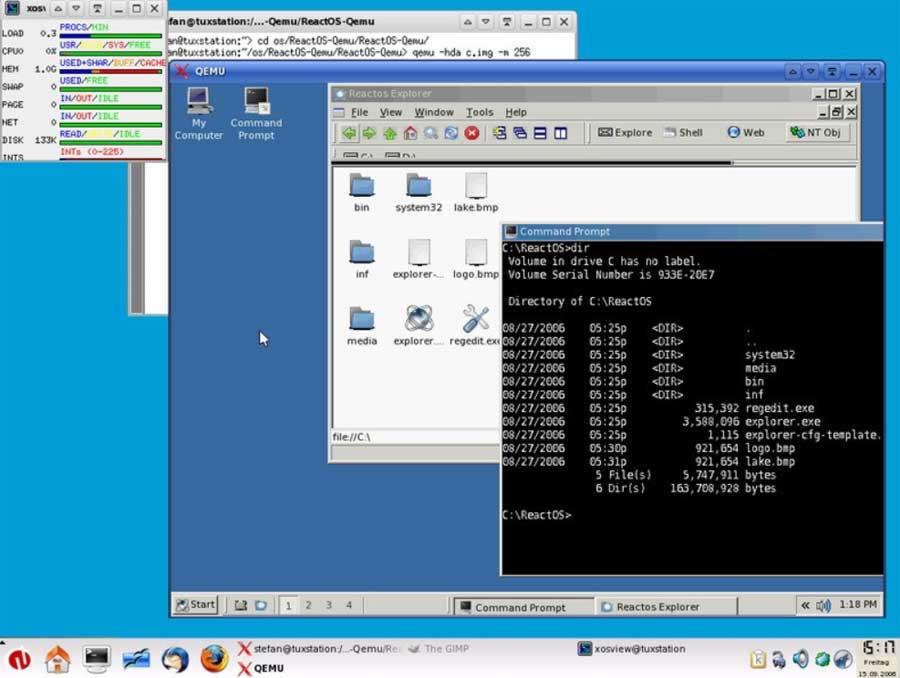 To finish we will tell you that its operation is usually quite fluid. This is because each virtual machine we create is implemented as just another Linux process. It also makes use of a dedicated virtual hardware that includes elements such as a network card, graphics, CPU, etc.
KVM drawbacks
KVM requires high-performance hardware for the host computer so it is not suitable for all types of computers. In addition, the centralization of the hardware increases the risk of losses in the event of a breakdown.
Qemu
Next we will talk about another proposal of this type that is quite popular in these work environments. It is an application for creating virtual machines that you can download from here, valid for Windows, Linux and macOS. It should be noted here that to improve performance, you run the guest system code directly on the host hardware.
In this way, what we achieve is to emulate machines of different hardware and also supports the automatic change of the size of the virtual disks that we create in the process. To all this we must add that Qemu can be run on hosts without administrator permissions, which is a differentiating point with respect to the rest of the proposals. With this we achieve that this solution is more than adequate for the creation of portable virtual machines.
Disadvantages of Qemu
The main drawbacks are incomplete support for Windows as a guest and other operating systems. It also has incomplete support for less frequently used architectures as well as guest drivers.
Xen
Another solution based on creating virtual machines called Xen. This is an open source project that you can access from this link and that has been focused especially for the most professional and business use. It also presents us with a secure virtualization system with control of host resources. To say that it has also been designed to achieve high performance in the virtualization process.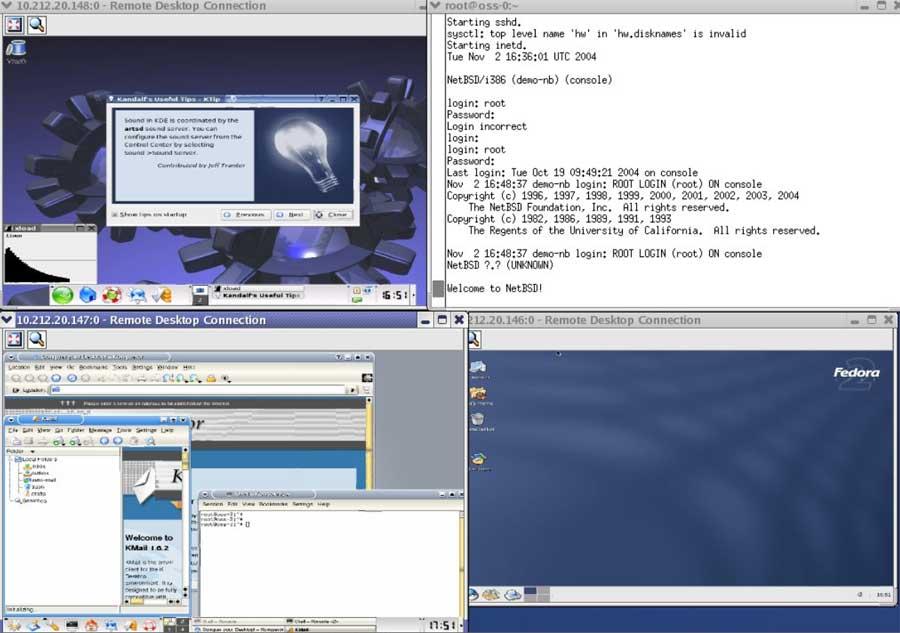 For all this, companies of the caliber of Intel have helped in order to add support for some of their extensions and architectures. However, as we say, end users or home users, probably prefer to take a look at some of the previous solutions, this one is directed more towards the company.
Drawbacks of Xen
Its main drawback is that it has historically been blamed for some security problems. Furthermore, it is not intended for use by individuals.
Docker
Although the purpose is the same, to virtualize, Docker has a somewhat different purpose. While with the previous alternatives we could install a complete operating system, and on top of it any program, Docker is mainly based on container virtualization.
Each container has a base operating system, generally Linux, with the most essential packages, and a specific program. For example, we can have a container with Transmission to download that will only have the base of the operating system, the network packages and the program, nothing else.
The advantages of this virtualization system is that each container has a specific purpose, we can join several containers together and also the size of each container is very small, so the performance is much higher than other alternatives. The drawbacks, that it is much more complicated to use than other programs.
We can go to its main website to download Docker . We can create our own containers directly with Docker, or use the Docker Hub platform to download containers created and maintained by the community.
Drawbacks of Docker
Some of its main drawbacks are relative to the implementation in your environment, since it requires at least a version of Kernel 3.8. Also, it only supports Linux 64-bit operating systems.
DosBox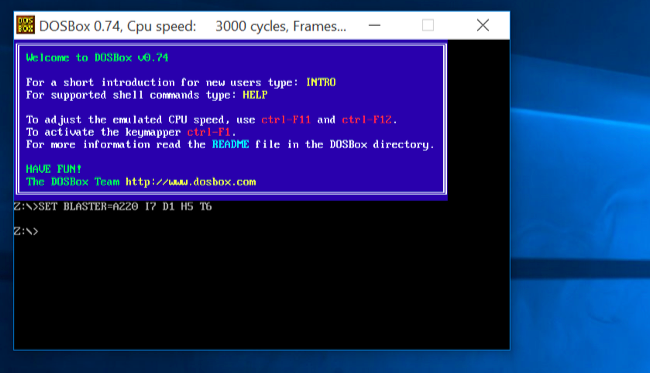 While the above alternatives are intended to allow us to virtualize modern operating systems, the purpose of DosBox is different. With this program we can virtualize MS-DOS. Why such an old system? Well, precisely to use very old programs and games (16-bit, for example) that nowadays it is impossible to run on modern versions of Windows. We can even run older versions of Windows, pre-Windows 95, to remind us of old times.
We can download DosBox for free from its website .
Disadvantages of DosBox
The main disadvantage of using DosBoxes is that it is not easy to use and it is necessary to write lines of code because it does not have a graphical interface.