Applications
How to Unlock a PDF File: The Best Free Tools to Do It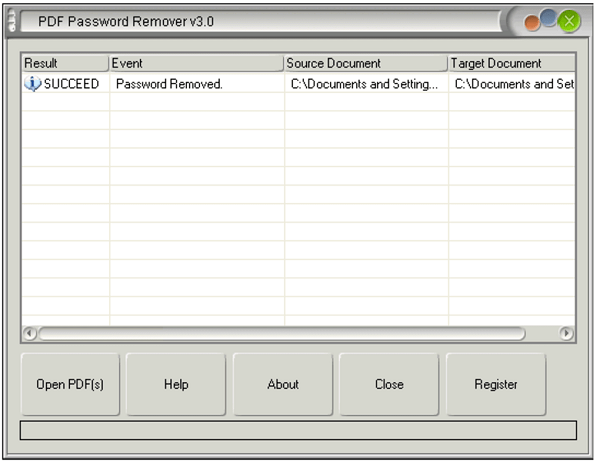 At times, you have surely found yourself in the situation of wanting to read or view a PDF file and it is blocked or encrypted by some code. Whatever the occasion, it is always frustrating to want to read a book, college material, work and find the file locked.
Although these types of files are not easy to unlock, you should know that there are different options that can solve this problem, and in the next post you will learn about the best free tools to do so, both online and available for download on PC. So keep reading this article to the end to unlock your PDF files.
Using Google Drive
Google Drive is a storage service presented by Google with which you can alter, open, edit and unlock your PDFs without problem. To do this, you can access thewebsite of this online platform and upload the PDF you want to unlock, in order to edit or print it without annoying passwords. To carry out this process, you can take the following steps into account:
Login to your Google account and access Google Drive to start.
Then, click on "New."
Click "Upload File" and choose the PDF to unlock.
Once the PDF is uploaded, right-click on the file and choose "Open with." Then select "Google Docs," which will allow you to unlock the PDF so that you can copy, edit, and even print it normally.
Using other tools
In the event that this method does not work for you, you have other tools developed exclusively to unlock your PDFs. Many of these instruments are cross-platform, so you should not worry about your type of Operating System when performing these operations.
I Love PDF
With I Love PDF, you will get a perfect online tool to unlock PDF, which will allow you to edit the format of the documents present on your computer easily and simply. This, in order to help you save work time and easily unlock files in this format.
To unlock your PDFs with this platform, the following is recommended:
Go to https://www.ilovepdf.com/es and click on the "Unblock PDF" option to add the file you want to use. Then, you will get your PDF completely free of encryption.
Also, you can convert it into the format of your liking to have access to the file without problems, be it Power Point, Word, Excel, among others.
Soda PDF
Soda PDF is an online tool that will allow you to unlock documents in PDF format that are protected by passwords and that are stored on your computer or cloud storage services such as Google Drive or Dropbox. In addition, it has other functions that will help you when working with PDF formats, either when converting documents to other formats, compressing them or joining them.
To unlock a PDF with this tool, it is recommended to follow these steps:
Accede to https://www.sodapdf.com/en/desblock-pdf/ and click on "Choose a file" to unlock your PDF. It can be through your computer or cloud storage services.
Once the file is uploaded, click on "Unlock."
Then, wait until the unlocking process has finished so that you have full freedom access to the document.
Free PDF Password Remover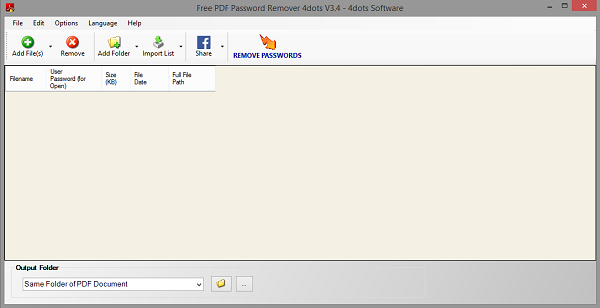 Free PDF Password Remover is an excellent free alternative that is available for the Windows Operating System. It is indicated to help you erase passwords, printing restrictions in a PDF, as well as unblock its editing, form filling, make copies and more.
It can even remove the passwords of users and known owners of protected documents, being an exceptional personal use tool. Therefore, if you want to download it you can do ithere.
PDFKey Pro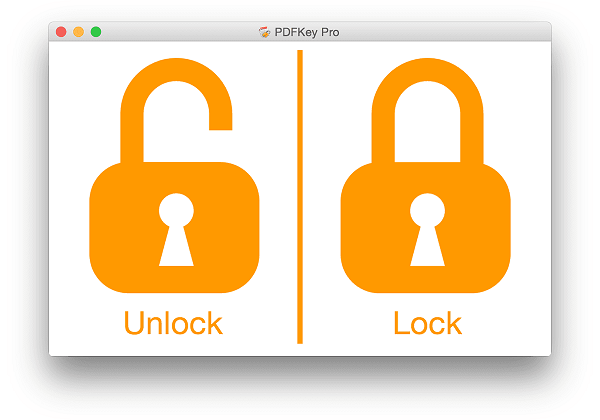 The motto of PDFKey Pro is "lost passwords, lost productivity", so it is a tool that offers you the option of releasing PDF documents with total ease, as well as recovering lost passwords, locking the file again by placing a new password or make a copy of the document.
The program is available for the Windows Operating System and its versions higher than XP. So, if you want to acquire PDFKey Pro you can do ithere.
PDFelement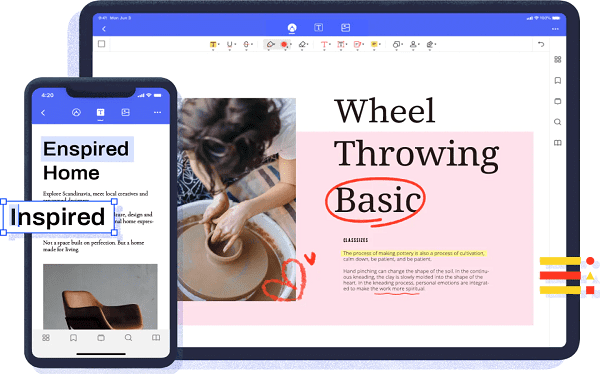 PDFelement is a program available for both MacOS and Windows Operating Systems, which also has versions for devices iOS andAndroid. With this tool, you will have at your disposal a set of functions that go beyond unlocking PDF files to be able to edit and print them according to your needs.
It is an instrument that will allow you to alter the size of your PDF document, the font and even transform the files to other formats. Also, you can automatically check for spelling mistakes using a detector or create new files with ease. Generally speaking, it is a versatile program to unlock your PDFs that you don't want to ignore.
PDFelement has a licensed version and a trial version that you can access here.
PDF Password Remover Tool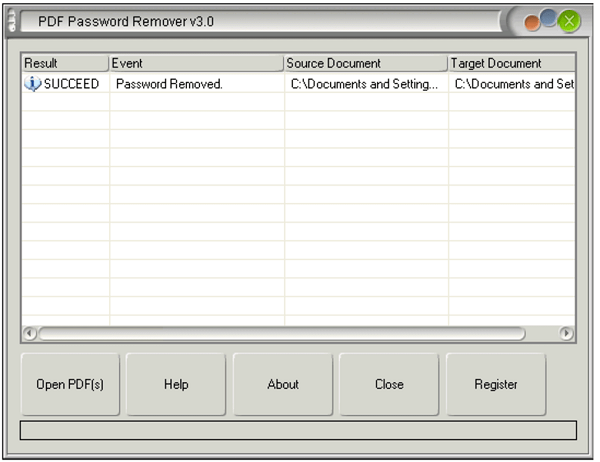 PDF Password Remover Tool is the proposal of the PDF Technologies company that offers you a wide variety of functions to manipulate your documents, including unlocking your PDFs by removing the owner's passwords. It is a tool for personal use with which you can copy texts, select them, edit them and even print them by eliminating the encryption of your PDFs.
The program is available for Windows XP and its later versions, both in 32-bit and 64-bit. If you are interested, you can download ithere.
The best tool to unlock PDF is the one that will allow you to eliminate encryption, such as the passwords that exist to protect this type of portable documents. For this reason, you have various alternatives both online platforms and downloadable tools on your Windows or MacOS computer.