Applications
How to active airdrop to share all kinds of files? Step by step guide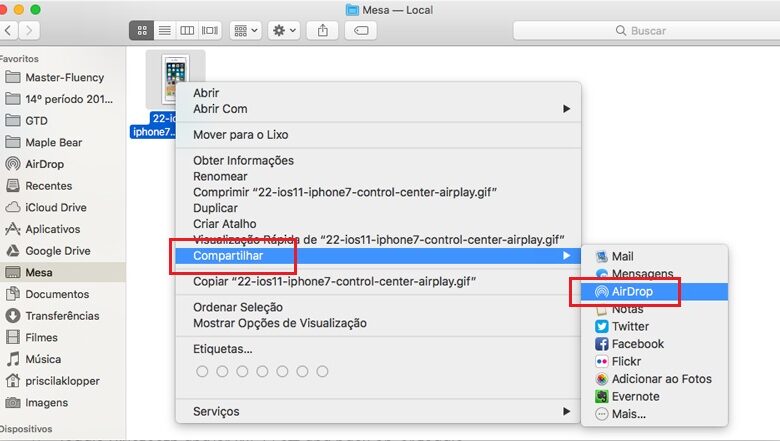 IOS users have surely heard of Airdrop sometime . This name is that of a wireless data transfer system, which relies on the use of Wi-Fi and Bluetooth connections to allow iPhone, iPad and even Mac users to share files without having to resort to programs or connect through cables.
It is used to transmit files without the need to be connected to the internet, as well as to guarantee their security. This system encrypts and encrypts all the data that is transferred to avoid interception and monitoring by third parties; In addition, it goes directly from one device to another to achieve the highest possible speed.
However, there are people who do not know how to use it today. If you want to know how to enable Airdrop, this step-by-step guide will be very useful for you. We explain everything you have to do to enable and configure it both on your iPhone and on your iPad or iPod Touch . In addition, we also guide you in case you want to activate it and use it on a Mac computer . We give you all the necessary details to start using it.
Steps to activate and configure Airdrop on iPhone, iPad or iPod touch
Next, we are going to explain the procedure with all the steps to activate and configure Airdrop on iPhone, iPad or iPod touch . Since they all share the same operating system, iOS, you have to do the same in each of them, except for a small difference in versions after 12 .
This is what you have to do: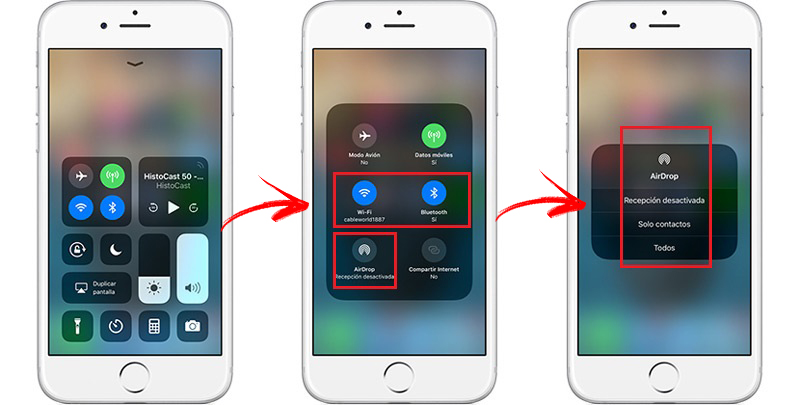 First of all, you have to open the "Control Center" of iOS. To do this, just slide your finger from the bottom up on the screen or, if you use iPhone X or devices with iOS 12, from the top right corner to the bottom.
Once in it, activate the "Bluetooth" and the "Wi-Fi " connection so that these wireless connectivity are enabled.
After this, and continuing in the "Control Center", hold down the network settings section (the area where the Bluetooth icon is located). Related options will be expanded.
In this new list, just press the "Airdrop" icon .
Now, you can choose the option you want to determine whether or not to receive files through this function . You can choose between "Reception deactivated " to completely invalidate it, "Only contacts " or even "All " so that any user with iOS can send you files.
Once this is done, you can send files by simply selecting them and checking the option to share through Airdrop . Note that the Bluetooth connection must remain active for this to work, otherwise it will be impossible for transfers to take place.
How to use and activate the Airdrop functionality on a Mac computer?
If you have a Mac computer and you don't know how to use and activate the Airdrop functionality on it, we will also explain all the steps to follow. First of all, we are going to start by reviewing how this option is enabled and then proceed with its use.
This is how Airdrop is activated on a Mac: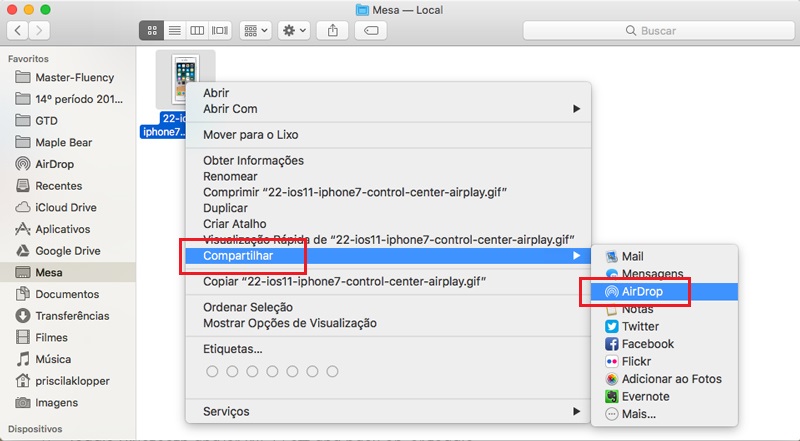 Turn on your Mac and when the operating system boots, make sure you have Wi-Fi and Bluetooth connections turned on.
Open "Finder" by clicking on its name or its icon.
Look in the sidebar on the left and look for the "Airdrop" option .
In the menu that now appears ( "Let me be visible to:" ), choose between the "Contacts only " or "All " options . If you check " None ", it will be disabled.
Alternatively, instead of opening Finder, replace steps 2 and 3 with the following:
Go to the top bar and click on "Go".
Then choose "Airdrop" from the dropdown.
Once this is done, it is time to see how to use the Airdrop function on a Mac computer. In this case, the process to follow is this:
With your Mac on, open "Finder" to navigate between files.
Now, click on the file you want to share.
Once marked, go to the top and click on the share icon (a box with an up arrow).
In the drop-down that appears, click on the "AirDrop" option .
Then, select the device or user you want to send this file to so that it starts receiving it.
As for the reception on Mac, its biggest advantage is that you do not need to have the "Finder" program open . The moment a delivery request is made to our team, a message will appear to accept or reject. Click on the option to validate it and let the transfer begin.
* We remember, again, that it is important to keep both Wi-Fi and Bluetooth activated so that the process can be carried out and files are transferred without problems.