Applications
Have fun collecting with these programs for children and adults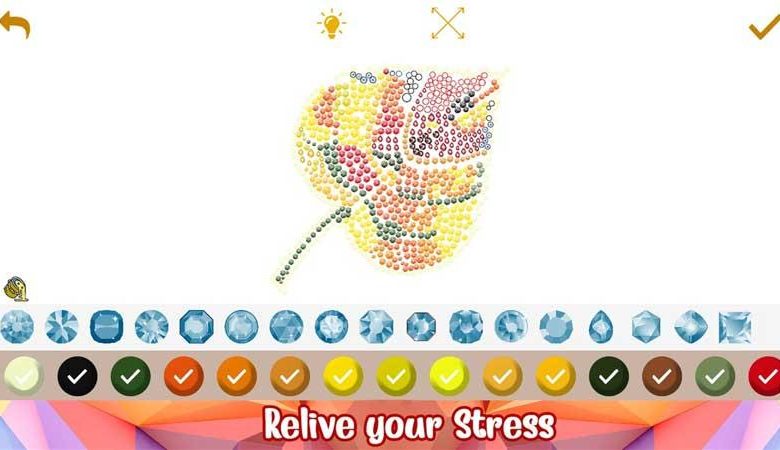 Coloring is one of the most fun and relaxing activities that we can find for both children and adults. It helps the little ones to learn by playing, while the older ones can relax and improve their self-esteem. Whatever the case, beyond the pencil and paper, we can also use our Windows computer to color .
And it is that our computer can be used for a large number of tasks, from working to playing video games, but it can also serve as an alternative to paper and markers for coloring, thus obtaining a healthy passage full of benefits, both for adults and for children.
Benefits of coloring in adults and children
Coloring is an activity is suitable for both adults and children, since it has a large number of benefits in both cases.
In adults
As simple as it may seem, coloring improves our concentration and makes us improve our productivity. It also improves our creativity and reduces stress and anxiety. Another advantage is that it can serve as muscle therapy, since many parts of the body work at the same time, such as the mind, hands and fingers. In addition, it works to be positive and helps us improve self-esteem, because seeing that we like the result does not make us feel better.
In children
For the little ones, coloring is an activity that children love and helps them develop at school level, being also a way of communicating with adults and expressing emotions and feelings. It helps them develop their motor skills, improving their dexterity trying not to get out of the way. It also awakens feelings in children such as joy and pride in achieving success. In addition, they develop creativity, which favors concentration and motor skills in a fun way.
Programs for coloring pictures
Whether we are adults or children, we can find applications with which we can have fun while we color and here we leave you some free examples that we can download for Windows.
Sandbox Coloring Pixel Art
This app is a fun and addictive game for pixel art lovers of all ages. We can choose from a wide variety of super fun images that we can color simply by following the number scale, with different levels of difficulty so that it can be suitable for all types of users, being a very relaxing and anti-stress activity.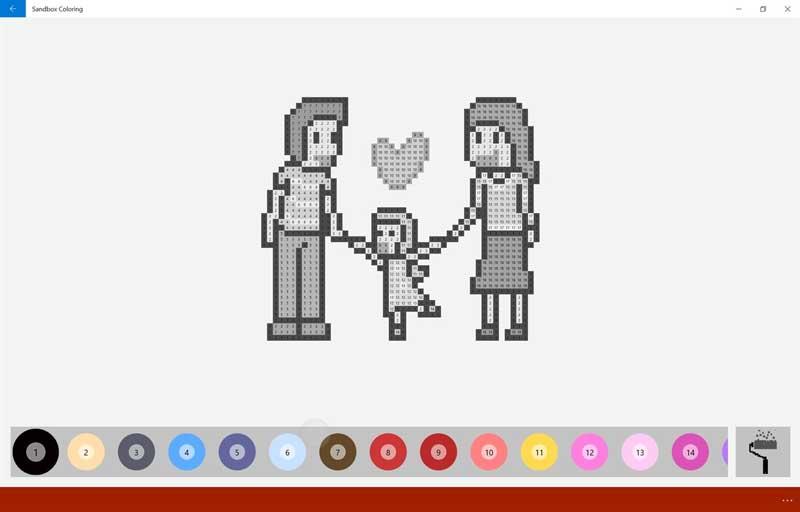 Its use is extremely simple because we simply have to select the pixel drawing that we want to color. Later we must scale the pixels until the numbers appear. Finally, we select a color from the palette and color it with its corresponding number.
We can download Sandbox Pixel Art for free from the Microsoft Store.
Zen: Coloring book for adults
An application for lovers of drawings and coloring photos with which we can forget about our daily worries and relax as much as we need. This coloring book offers us a completely immersive experience that will allow us to create authentic works of art, while we enjoy relaxing music.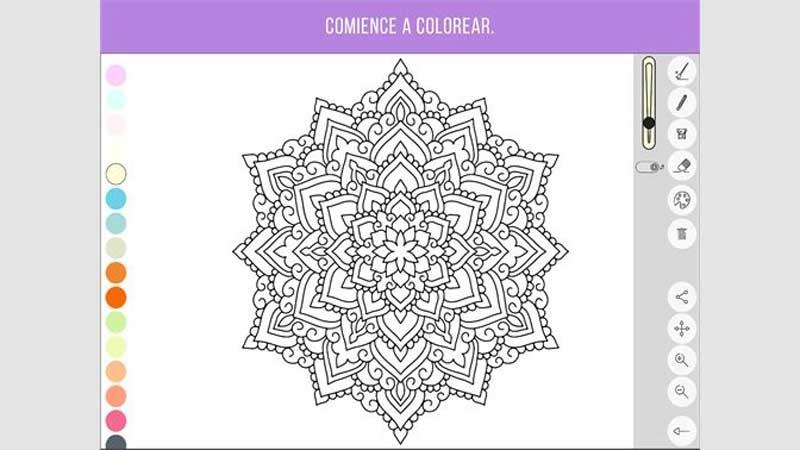 It features a wide variety of beautiful designs, various combination and texture options, as well as custom colors so the possibilities are almost endless. Once our creation is finished, we will have the option to save, print or share our work on our social networks such as Facebook, Twitter or WhatsApp.
Download Zen: Coloring book for adults completely free from the Microsoft Store
Fresh Paint, draw and color on canvas
This application has been developed so that we can unleash all our inner creativity and relax to forget about our problems of the day. It is fun and easy to use that will allow us to paint and color on a canvas, with suitable tools adapted for users of all ages, such as oil, brush or pencil.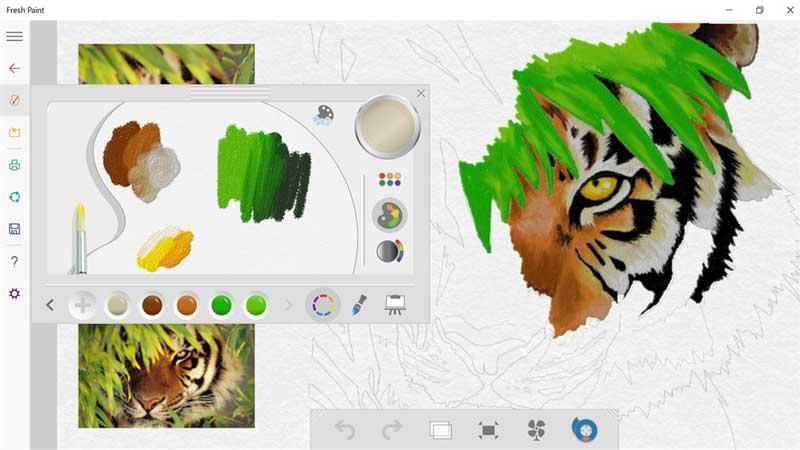 We can draw and color from the naughtiest images of our friends to the most spectacular landscapes, achieving a high degree of realism in the finish. It also has the possibility of converting any coloring photo into paint and making combinations and mixtures of both paints and colors to our liking, so that we can achieve an experience as similar as possible to a painting workshop.
Fresh Paint is a free application that we can download from the Microsoft Store.
Coloring Book: Drawing For Adults And Children
Coloring is considered one of the best anti-stress therapies. This application puts at our disposal a wide variety of tools and colors with which we will have total freedom of action when coloring. It has hundreds of images and photos to color such as mandalas, animals, images of nature, food, unicorns, dragons among other types. And all this without the need for an Internet connection to make the drawings.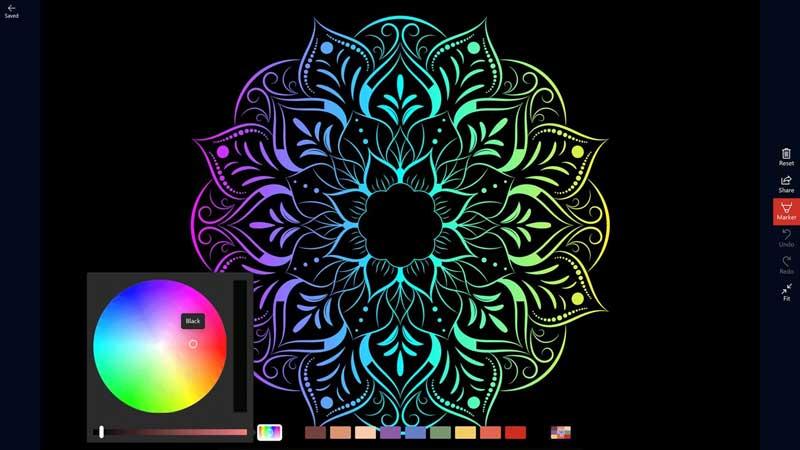 It has a fill tool which we can use to fill polygons and use the pencil or brush to add colors, so that we can use our own color combinations, being compatible with the Microsoft Surface Pen. It is not necessary to be an expert since we will never go outside the limits of the polygon that we are coloring. Once the creation is finished, we can share it with our friends through social networks. A fun tool with fun high-resolution images for both children to learn to color with, as well as for adults looking for a fun way to relieve stress and anxiety.
You can download the Coloring Book app from the Windows Store.
Color by Number – Pixel Coloring Book
Coloring is a fun activity that will help us both to release our stress and to enhance our creativity. If, in addition, we are lovers of pixels, this application will be ideal for painting and coloring giving free rein to our imagination. It has beautiful images and pixelated numbers to color, geared for both children and adults.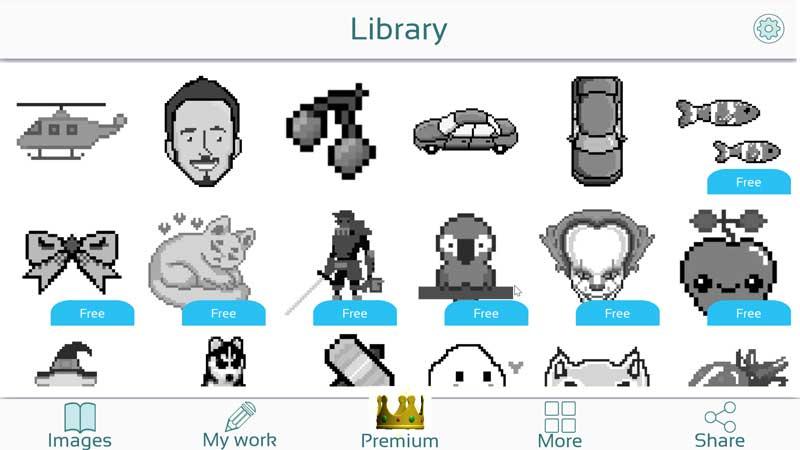 These coloring pictures help children learn colors and numbers to help them improve their observation, motor skills, and practice their creativity and imagination. For adults it is the ideal tool to relax and enjoy hours of entertainment to color authentic pixel art works and share them with our friends on social networks. Its main drawback is that it has advertising. In order to delete them and access your entire gallery, it will be necessary to purchase its Premium version.
Download the free Color by Number application from the Microsoft Store.
Coloring book for kids
One of the funniest activities for the little ones in the house is coloring. This application has a fun book for toddlers and preschoolers that helps them color pages, learn the alphabet, numbers, shapes, animals, vegetables, fruits, vehicles, and planets. In this way children will learn and have fun at the same time. The application has a total of more than 170 coloring pages that will not help to keep our children busy for hours while they learn by playing.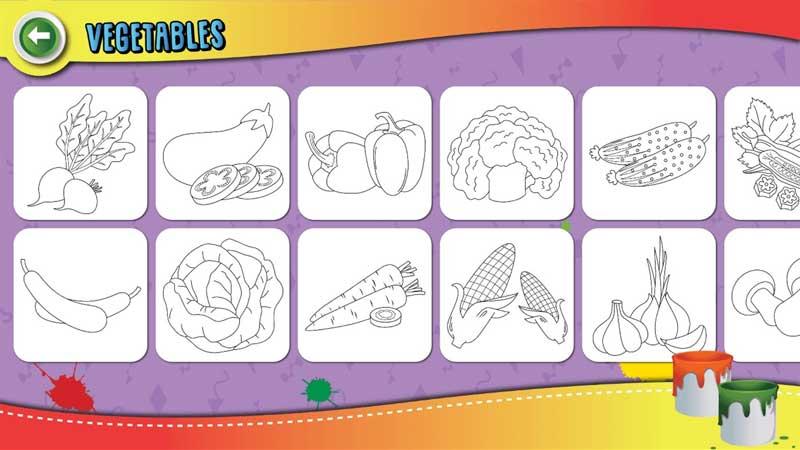 The program has a good number of colors that will allow us to color each region of the drawing. It also has a pencil and an eraser, with the ability to undo or redo any action and erase any area of ​​coloring.
Coloring Book for Kids is free and available on the Windows Store.
Color by numbers – Dino
This is an interactive coloring book created especially for children who love to color, developing their memory, attention, imagination and logistical skills. It is a game suitable for both children and those of preschool age, as they include simple and recognizable images that are easy to color. Children can choose whether to color geometric shapes and pictograms, in addition to numbers.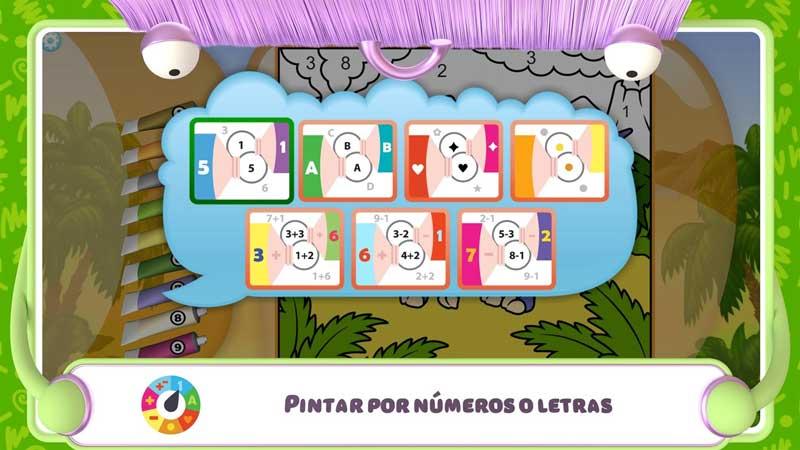 Children of school age will enjoy the complex coloring mode, with images divided into a large number of elements that make it difficult at first glance to determine what you are drawing. Older children have more complex activities by adding addition and subtraction tasks, which they will have to solve by choosing the correct answer in order to color the picture.
We can download the application Color by numbers – Dino from the Windows Store.
Diamond Art
It is an ideal application to have fun and relax by coloring by following the numbers in the images so that the diamonds shine as we complete them. Thanks to this, we can create incredible works of art with a wide variety of images: diamonds, gems, flowers, among others. And it is that beyond being an entertainment tool, Diamond Art will also help us create great works of pixel art.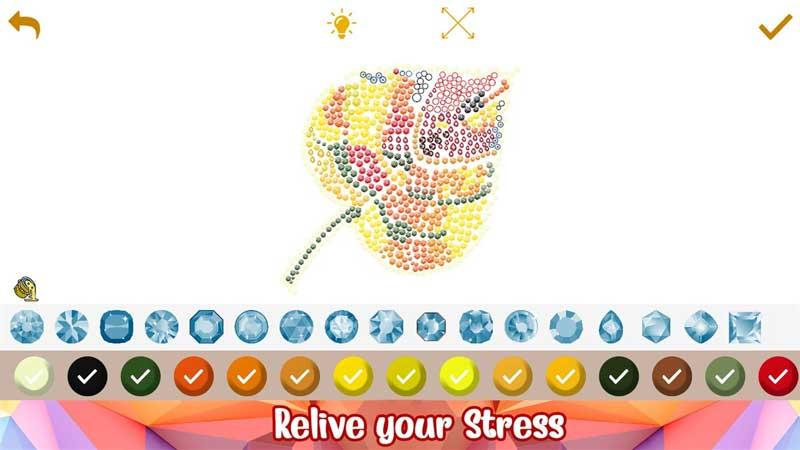 We can create works of art with diamonds that can change in different ways such as stones, flowers, jewels or even buttons that we can place according to their corresponding number. All this while listening to music for a more relaxing experience. In addition, it has a video tutorial that will not help to know how we should color each diamond.
We can download Diamond Art from the Microsoft Store