Applications
Get the most out of telegram on windows and linux with these tricks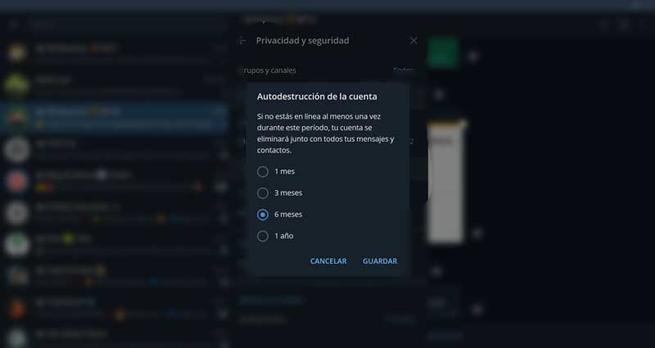 Messaging applications have been one of the great appearances in recent years, and their use has become almost essential within mobile telephony. Among the applications of this type, WhatsApp stands out as the most popular and used, followed by Telegram, the eternal candidate for the throne and which also has a computer version that offers a multitude of possibilities.
Telegram is an instant messaging application that, despite living in the shadow of WhatsApp, has features and tools, mainly focused on privacy, that make it a clear alternative to the service owned by Facebook. If we want to use it from our Windows computer, it has a Telegram Desktop version that we can download from its website . This application can be installed on our computer or choose a portable version that we can always carry with us and use it from any PC.
The computer version of Telegram has a multitude of possibilities, which you may not know about and which can be very useful to us. Therefore, today we are going to tell you the best tricks for the desktop version of Telegram, with which you can get the most out of it in a very simple and practical way.
Tips and tricks to use with the Telegram application for Windows
Customize the appearance of Telegram
Telegram allows us to customize all its appearance and appearance to adapt it to our needs. Therefore, we can change the background and even introduce any topic quickly. The first thing to do is click on "Settings" which is represented by three horizontal stripes in the upper left. Once inside, click on the "Settings" option and then on the "Chats" tab. From here it is possible to change the background and the theme to customize Telegram in a way that best suits us.
We will have several predefined Themes such as Classic, Day, Tinted and Night, with different colors to choose from such as blue, green, pink, brown, among others. We can also choose an image as the chat background and even show it as a mosaic. From the three points at the top we can import a new existing theme or create our own.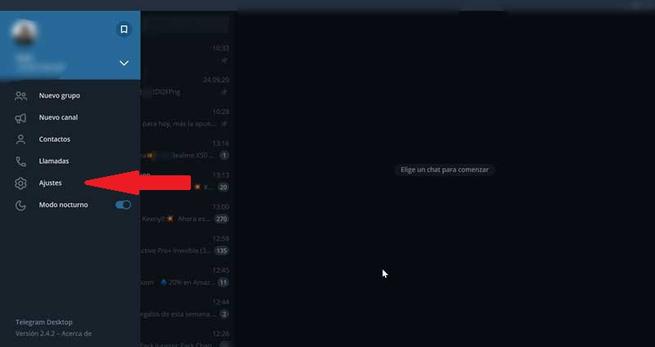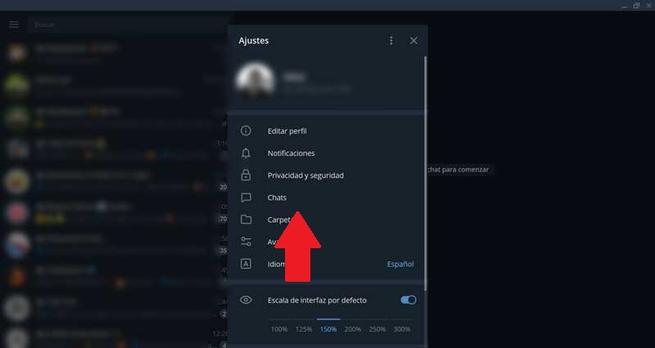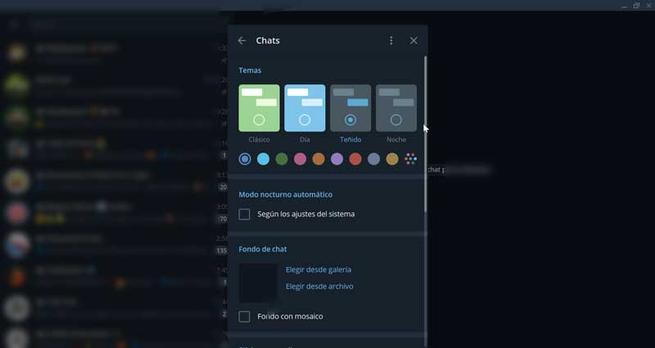 Use Night Mode and take care of your eyes
The Telegram desktop application also allows the implementation of Night Mode, which we also know as Dark Mode. When activated, both the application interface and the chats turn black to help us avoid visual fatigue and take care of our eyesight.
To activate it, we just have to click on the icon with three horizontal stripes in the upper left and click on the switch next to "Night mode". In this way it will be activated. In case we want to return to the traditional white background we will have to turn off said switch and we will return to the normal version.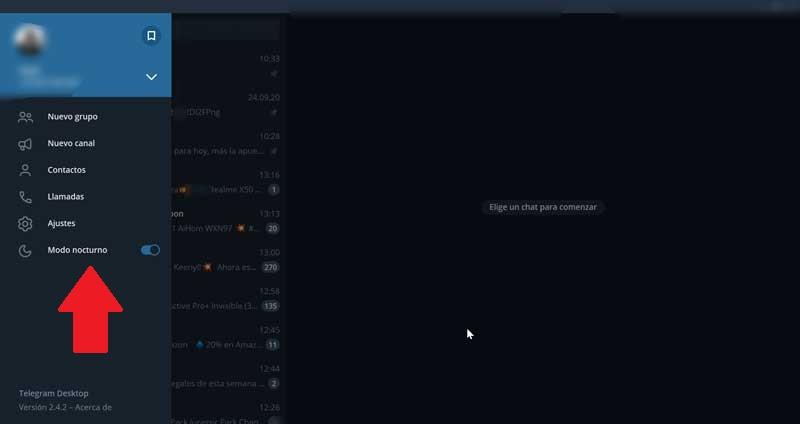 Protect your account with a password
Telegram is an application very focused on the security and privacy of its users, so we have the possibility to protect ourselves from prying eyes using a password . This is something really useful if we share the computer with more people or live with more people and we want to avoid being gossiped about by our conversations.
To protect our account with a password we must click on "Settings" (three horizontal stripes in the upper left) and click on "Settings". Now we must select "Privacy and Security". Next, a menu will appear and we will have to scroll down until we find the "Lock code" section and click on "Activate code" to enter our password . In case we forget it, it will be necessary to close the Telegram Desktop application and log in again.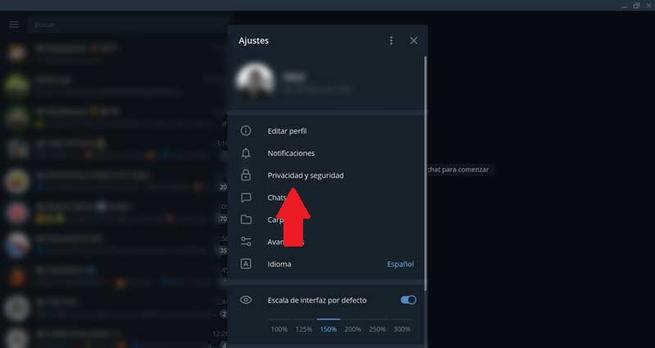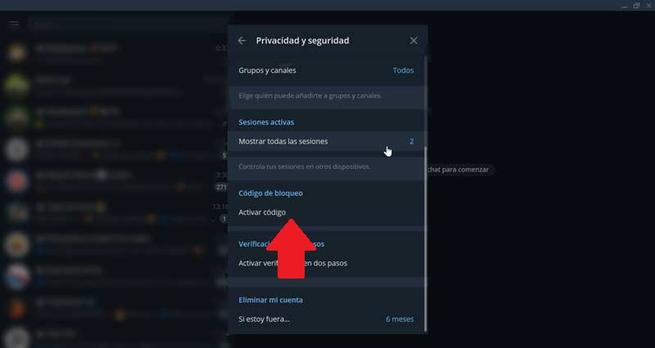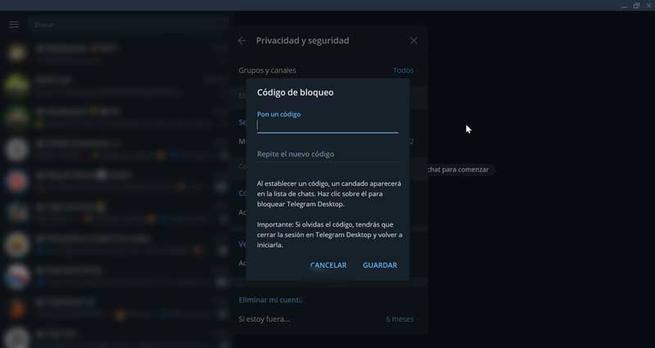 Save messages and read them anywhere
With Telegram it is possible to save messages and access them from any device where we have logged into the service. This feature is quite interesting and we will not be able to find it in its main rival, WhatsApp.
To save a message, we must select the one we want to save by clicking the right mouse button inside the chat area . Next, click on «Select message» and the «Resend» function will appear at the top. Press and a menu will appear where we must select the option "Save messages."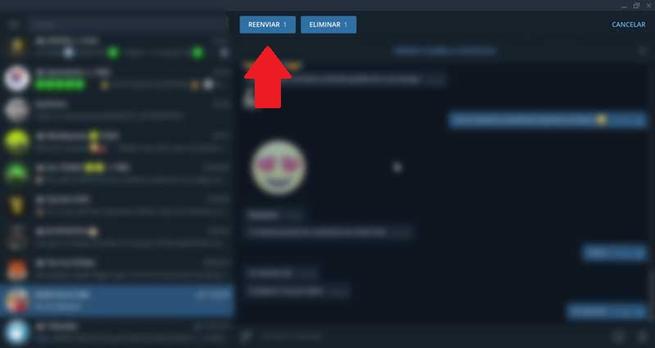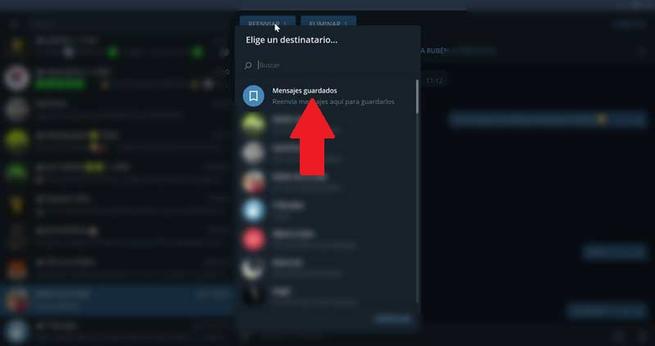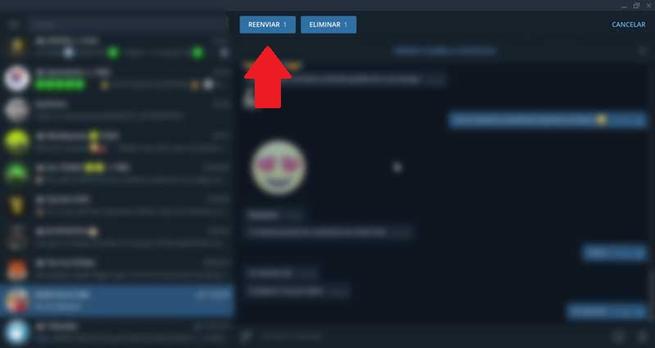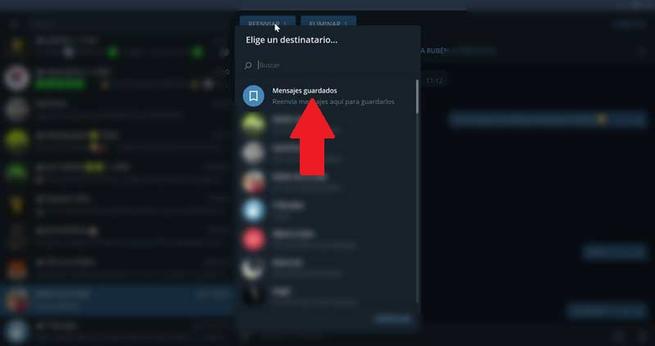 Send photos without compression
With messaging applications we can send photos to our contacts. The problem is that these are sent compressed so the quality of the image is lost. With Telegram's desktop application we can send the photos without loss of quality with a simple trick.
To send a photo without losing quality, we must send it as a file and not as an image. To do this, click on the clip symbol located at the bottom left and select the image we want to send. Next, a window will appear with the photo, which we must select the one we want to send as a file instead of as a photo. Finally, click on Send, the photo will be sent as a file without losing compression quality.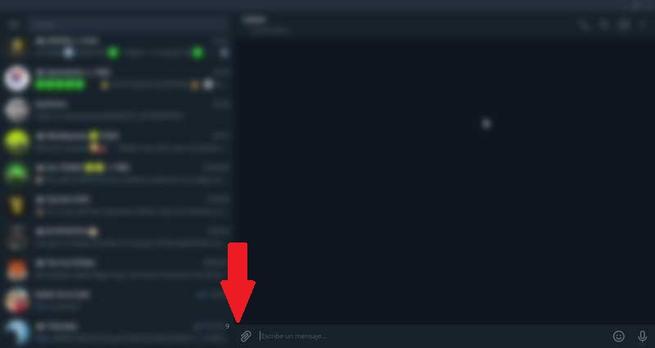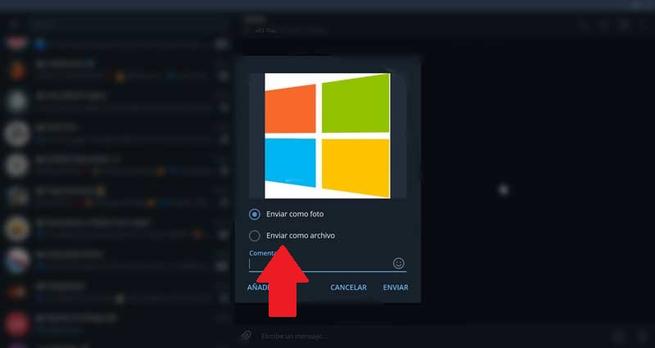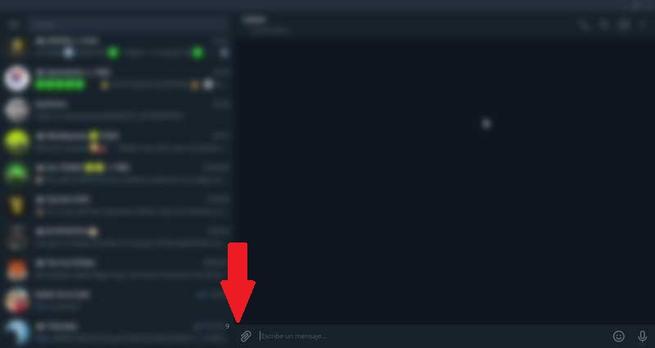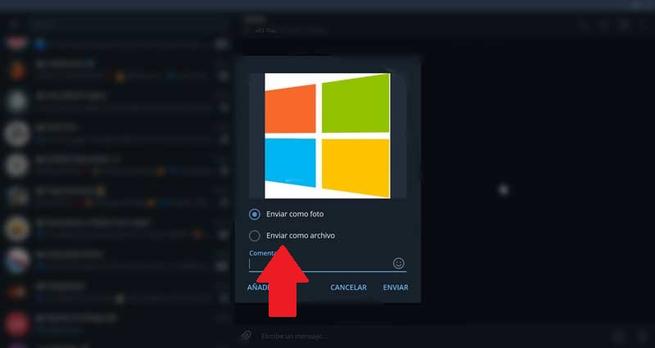 Pin the most important conversations to the top
Another very interesting function that we can perform from Telegram Desktop is the possibility of being able to fix the most important conversations at the top of the screen, so that we can always easily hand them without having to constantly search for it.
To set a Telegram conversation, all you have to do is click the right mouse button on the conversation and select the "Set" option. In this way, the conversation will be fixed at the top of our chat.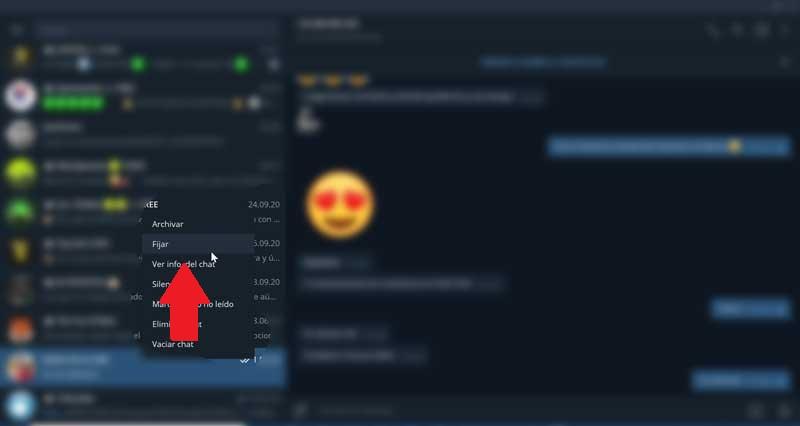 Use a proxy server
If security concerns us too much when we use applications of this type, Telegram has the option to configure a proxy, where we can achieve greater privacy in our chats.
In order to configure it, we must click on the three horizontal stripes in the upper left part, and click on the "Settings" section. Later we click on the "Advanced" option and in the first option that of "Network and Proxy" we click on "Connection type" and, finally, "Use custom proxy".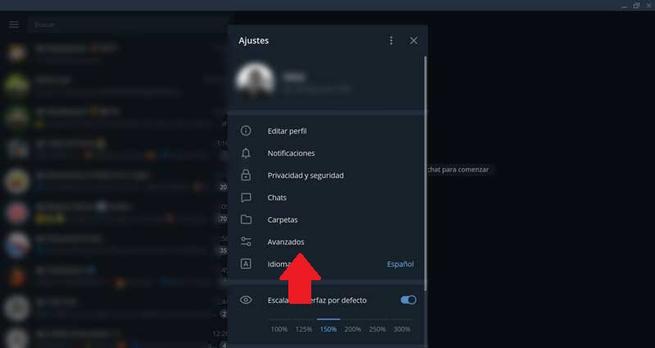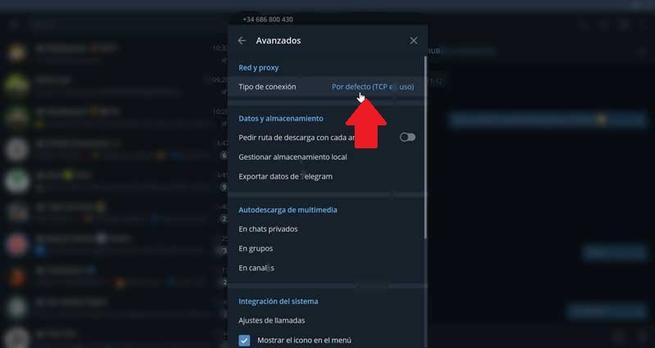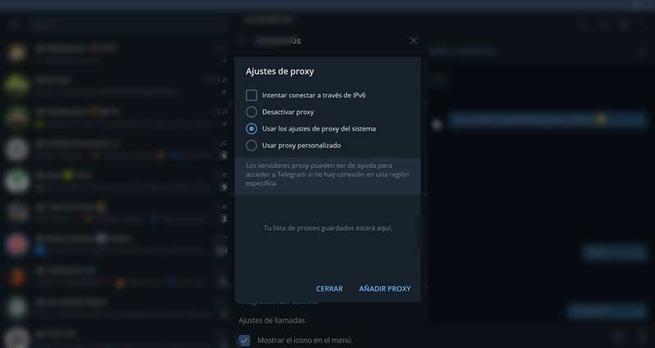 Self-destruct the account otherwise you will use it
Telegram also offers us the possibility in its desktop version to be able to block it when we carry a certain one without having used it, we will not use it. In this way, the account will cease to exist and all our messages and conversations will be completely deleted .
If we want to self-destruct our Telegram account, we must click on the three horizontal stripes in the upper right part and then click on «Settings». Later we click on the "Privacy and security" option. In the menu that appears we must go down and the last option available we will see «Delete my account». Here we will have the option to delete for 1 month, 3 months, 6 months or 1 year. We select the desired option and click on «Save».