Applications
Freeze your pc, avoid changes and protect your windows with deep freeze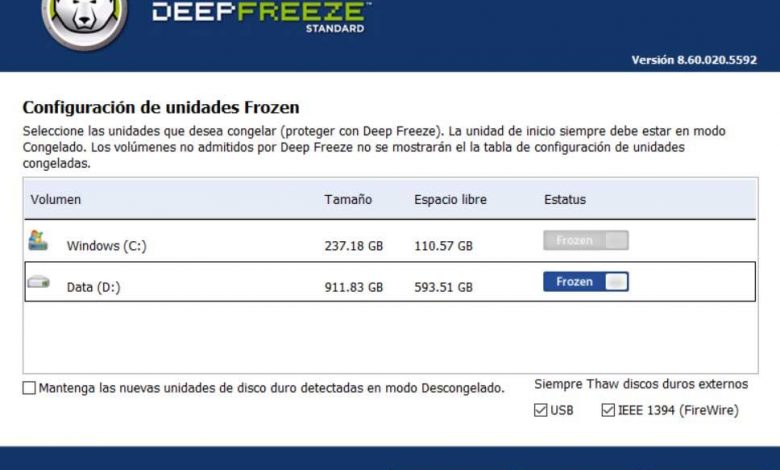 Many of us spend a good amount of hours in front of our computer, so little by little we configure it based on our needs. That is why in most cases we do not want that configuration achieved or the saved data to be damaged or modified. For this we can use programs like Deep Freeze .
And it is necessary to bear in mind that each one adapts his computer based on his own needs, which allows to get the most out of it. Also, little by little we are storing more data on disk drives, important information. This basically will allow us to be much more productive when working with the PC . As we have commented on many occasions, Windows itself offers us a good number of functions for all this. In addition to there the importance of also controlling the status of our hard drives .
Main features of the program
But the same computer is not always used by a single person, or at least not only one person has access to it whenever they want. This may lead to third parties modifying certain system parameters, or accessing our personal files. In addition, we are all exposed to potential malware attacks, which is a problem . That is why we will talk about Deep Freeze, a program that will help us in all this.
Deep Freeze is in charge of guaranteeing the complete recovery of our computer just by restarting the computer. Therefore we will have password protection and comprehensive security, being able to protect all types of partitions and hard drives. With this application we can avoid accidental changes and errors in the system configuration. Plus, it helps ensure software compliance and eliminate unauthorized changes with a simple restart.
To give us an idea, this is a program that is basically in charge of protecting the configuration of your operating system, and therefore, its stored data. This is something that can happen when we least expect it, hence the usefulness of this particular software . For all this, it creates an image of our main disk drive and freezes it. With this, what we achieve is that in the event of any negative eventuality that damages it, we can use this image whenever we want and maintain the system as we had it.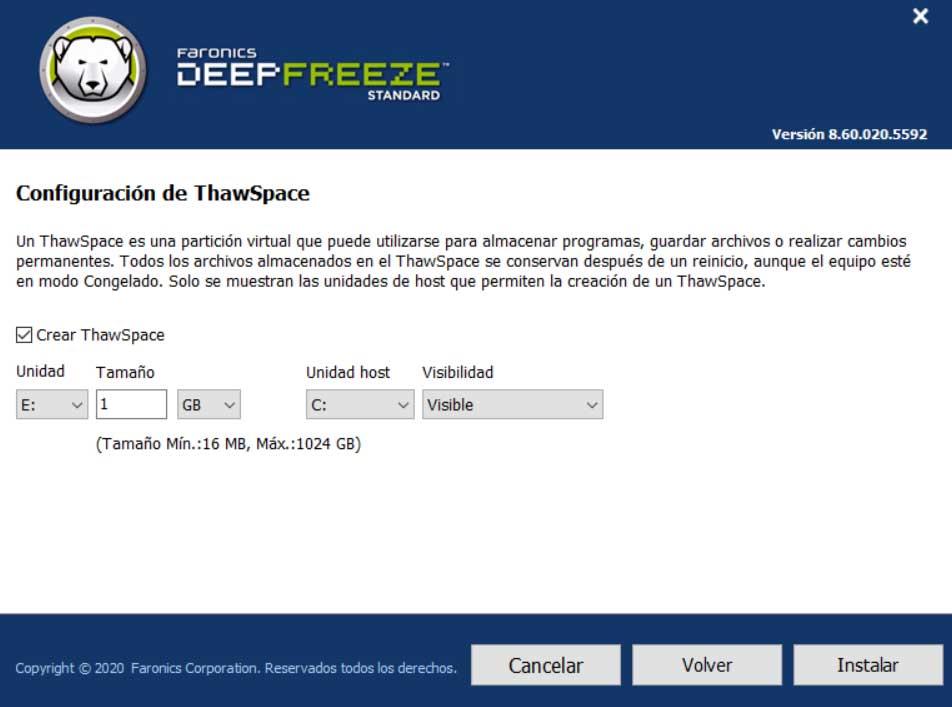 Thus, what we achieve is to restore the entire system to the point where we preferred to have it by simply resorting to that image when we see fit. It is also important to know that once we have downloaded it and installed it on the computer, Deep Freeze offers us the possibility of restarting in different ways. On the one hand we will find the possibility of restarting it in a normal way, or also from the image that has been created and frozen previously.
Advantages offered by the use of Deep Freeze
As you can imagine, the usefulness of having such software on our PC can be of help to us in a multitude of somewhat uncomfortable and dangerous situations. With this we want to tell you that we can greatly appreciate its use in case of being attacked by some malicious code, or when we want to install test programs. In this way we ensure that the changes made, whether by an application, malware or other users, are permanently on the computer.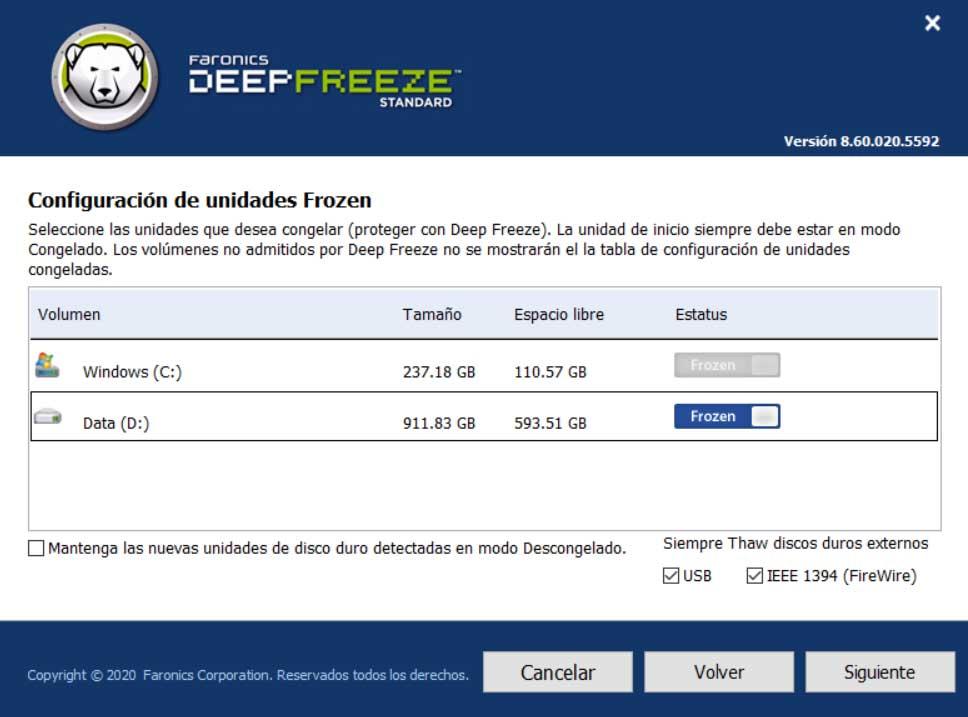 Therefore, in the event of any eventuality that damages, modifies or destroys the configurations and data of our system, we will have that frozen image of Deep Freeze. Surely this is something that will save us more of an upset in the future.
How to download Deep Freeze
In the event that you want to protect your computer with the application that we have just shown you, Deep Freeze, we can download it on the official website of its developer, that is, from this link . The program is compatible with both Windows and macOS operating systems.
At this point, it should be noted that this is a commercial program, that is, paid. In this way we can get a copy of the Standard version of it with a subscription for three years, for 55.82 euros.
Alternatives to Deep Freeze
If we are looking for an application with which we can freeze our operating system, so that the saved data is not damaged or modified, we can consider one of the following alternatives to Deep Freeze.
Reboot Restore RX
It is an application which is responsible for undoing the changes that we have made to our computer when restarting the operating system, so that we should not have any changes made that could damage our equipment, since when restarting everything will return to be as before. This program does not need configuration and is simply activated or deactivated from the system tray. We can download the free version of Reeboot Restore RX from this link .
Toolwiz Time Freeze
This software has been developed as a security tool. Through its use we can make all the necessary changes in our operating system without fear of corrupting the stability of the system or losing valuable data. While we are using this program, the changes we have made in Windows will disappear once the system has been restarted. The application is responsible for creating a virtual environment where the changes made cannot affect the system. We can download Toolwiz Time Freeze from its website .
SmartShield
With this program we obtain total protection for our operating system, since it is capable of creating a virtual space where all unwanted changes, including malware and ransomware, can be eliminated by simply restarting the computer. This allows us to perform all kinds of tasks without fear of compromising the stability of the system. It is ideal to use it in a school, library, health or domestic environment, since we will obtain the maximum security and protection against possible violations of the system. If we want to try SmartShield, we can download a free 30-day trial from here .