Applications
Forget microsoft office and usa officesuite, the most complete alternative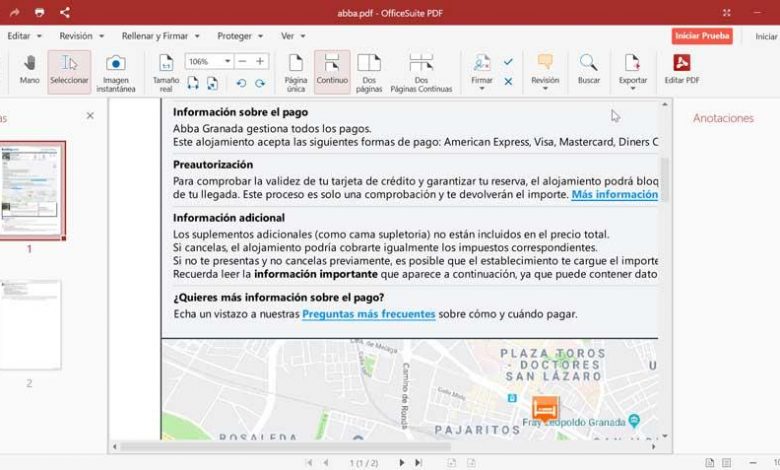 When talking about an office suite, it is likely that the first that comes to mind is Office. And it is that the popular suite of Microsoft programs (Word, Excel, etc.) is the most used worldwide, but it does not mean that it is the only one, nor that it is the best. In the market we find a wide variety of alternatives, among which we find OfficeSuite, about which we are going to talk today.
OfficeSuite is an office automation suite developed by Mobisystems, which has all the necessary functions with which to create and edit all kinds of office automation documents. Under a name that expresses simplicity and ease of use, this suite has all kinds of applications that a tool of this type should include. Therefore we will find a word processor, a spreadsheet editor, a presentation creator, an email client and a PDF reader and editor.
This office suite is compatible with the most popular formats such as:
Microsoft Office (DOC, DOCX, DOCM, XLS, XLSX, XLSM, PPT, PPTX, PPS, PPSX, PPTM, PPSM)
OpenDocument (ODT, ODS, ODP)
Other commonly used formats like RTF, CSV and ZIP.
OfficeSuite also allows us to work from any device, being able to work and synchronize our documents on Windows, Android or iOS platforms, so we will have a wide freedom when working with the PC or mobile at any time and place. In addition, it offers compatibility with multiple cloud services. Thanks to this, we can access and synchronize our files in MobiDrive, Box, Dropbox, Google Drive, OneDrive and Amazon Cloud Drive.
Applications that make up OfficeSuite
Once we have installed the OfficeSuite office suite, we will have at our disposal all the tools that compose it, without having the possibility of installing only those that we will need. By default, they are all installed and we will have a direct access to each of them on our desktop. In total, there are six applications that we will have at our disposal that are compatible with practically all office formats, including those used by Office.
Documents
First of all, we find Documents, your word processor. It has basic text editing and formatting capabilities, with standard page setup options. This tool allows us to insert images, tables, hyperlinks and bookmarks in your documents, as well as export the result as PDF, print it or save it in the cloud. It has advanced placement and format options to guarantee a perfect design to our documents.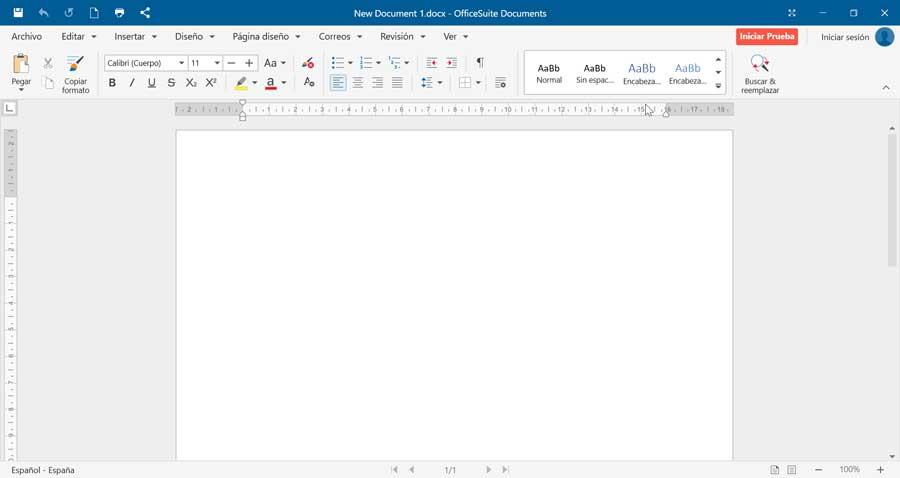 Sheets
We now turn to the spreadsheet editor that shows us a familiar environment very similar to Microsoft's Excel. It has support for all types of graphs, a plethora of formulas and functions to help us process statistical data. We can create and edit more than 30 types of graphics, on which to apply pre-selected designs or change the color scheme and distribution to achieve the desired appearance. In addition, it has more than 250 calculation functions.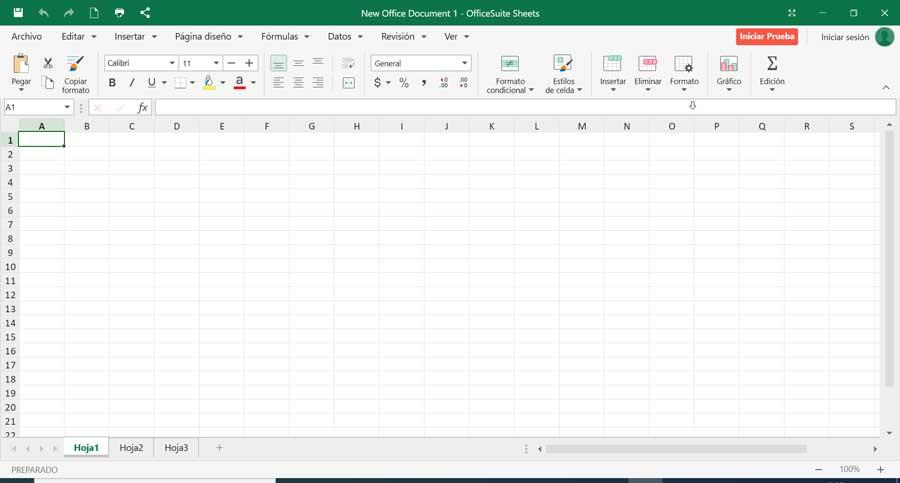 Slides
Next, we come across its presentation creator, which presents simple tools that will help us create attractive content, with graphics and transition effects. We can use a default theme or template, where to adjust the size of the slides or change their design. We will shape our creativity by inserting videos, shapes or photos from our camera or from the internet. It allows us to configure animations and transitions to highlight the most important points. Also, we can convert the final result in PDF format.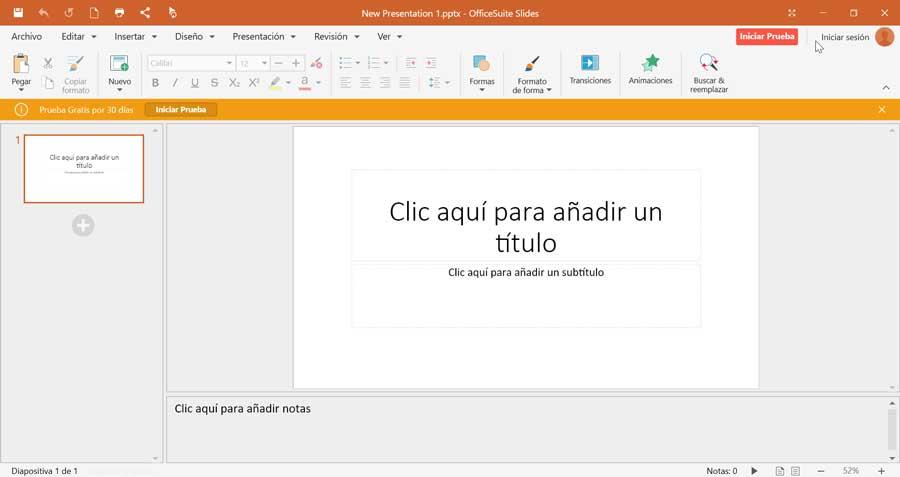 PDF
This office automation package also has a PDF reader with which we can use a two-sided viewer to display text, which allows us to attach notes, take snapshots and draw freely on the desktop. It also allows us to lock vital or confidential PDFs with a password to keep them safe, as well as add signatures and timestamps for a higher level of security. In addition, PDF documents can be exported to Word, Excel or ePub format.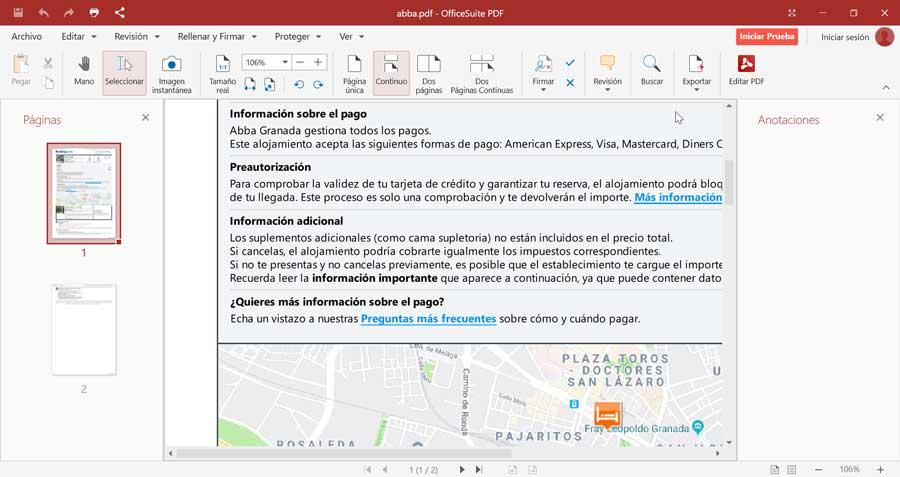 Mail
From this application we can manage all our email accounts being always in view at all times. We can adjust the text formatting and layout, as well as attach documents and include a custom signature. We will have the possibility to create events, send invitations and combine the schedules of different email accounts in a Calendar so that nothing happens to us.
OfficeSuite The Simple Alternative to Microsoft Office?
At this point we will surely be interested to know if it really is a real alternative to Microsoft Office. On the one hand, OfficeSuite, has the standard functionality of all applications to become a good alternative to Microsoft's suite, since it supports all its formats, so we should not have compatibility problems. In addition, it includes a tool for PDF files, which we cannot find in Office.
The price is another point in favor of OfficeSuite since it has a free version, although somewhat basic. Its premium version starts at 29.99 euros a year, while the price of Office starts at 69.99 euros a year. However, it should be noted that it does not have the same set of features that we can find in the Microsoft suite, but, in general, they should be more than enough to be used by any home user.
Download OfficeSuite
If we want to try OfficeSuite as our new office suite, we can download a free version from its website . The application is compatible with Windows 7, Windows 8 and Windows 10 in 32-bit and 64-bit versions. In addition, it allows its synchronization with mobile devices with Android and iOS.
In addition to the free version, OfficeSuite has different paid versions with which to make the most of all the tools it incorporates.
Free : Includes Documents, Sheets, Slides, Mail & Calendar (PC only), and PDF applications. It is limited, since we can only create, edit and save documents. The Mail & Calendar app only allows 1 user, while the PDF app only supports reading and annotating.
Personal – Includes Documents, Sheets, Slides, Mail & Calendar (PC only), and PDF applications. It can be used on a Windows PC and two mobile devices, and includes 50GB of MobiDrive storage. Its price is 29.99 euros per year and is valid for one user. It has a free 30-day version.
Family: it has the same characteristics as the Personal version, but increases the number of users who can use the application to 6. Its price is 49.99 euros per year . It has a free 30-day trial version
Home & Business 2021 : Includes Documents, Sheets, Slides, Mail & Calendar and PDF applications, for use exclusively on a Windows PC. It also includes 5GB of MobiDrive storage. Its price is 99.99 euros as a single purchase, being valid for one user. In addition, it includes a license for commercial use.
Alternatives to OfficeSuite
If we are looking for an office suite, we suggest some free options that we can use as an alternative to OfficeSuite.
LibreOffice
It is a free and open source office suite, in which we can find a word processor, a spreadsheet, a presentation editor, a drawing application, a database application, and an editing tool. of mathematical formulas. In addition, it is compatible with the formats used in Microsoft Office. We can download LibreOffice for free from this link .
OnlyOffice
This office suite is compatible with Windows, macOS and Linux, as well as mobile devices with Android and iOS. In its package we can find tools such as a text editor, a spreadsheet editor and a presentation editor. All applications offer support for Office Open XML formats. We can download OnlyOffice for free from its website.