Applications
Easily open flash applications from the windows desktop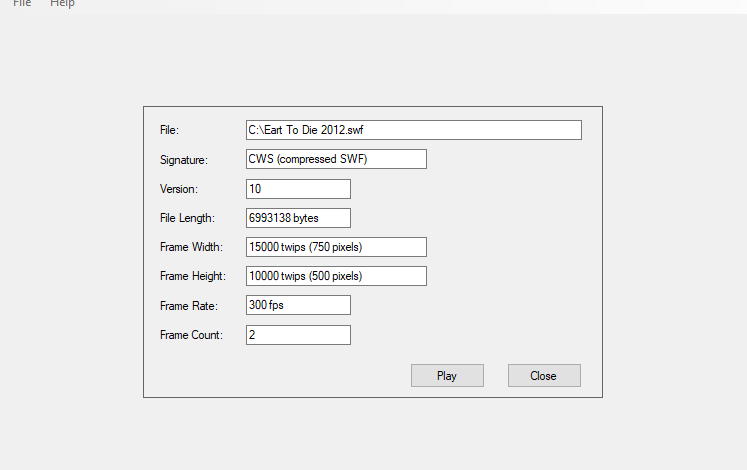 Adobe Flash Player is going to disappear for good in 2020. After countless security and performance problems, Adobe gave up on the progression of HTML5. Currently the most popular browsers come with the option referring to flash disabled by default, which complicates the execution of applications of this type in Windows 10. That is why below we are going to talk about the easiest way to open applications flash in SWF format directly into Microsoft's operating system.
For those of you who don't know, as of version 69 of Mozilla Firefox, the popular browser disables flash support by default . This same happens with the popular Google Chrome since its version 76. The constant performance and security problems that the Adobe tool has had for many years have forced the North American company to retire its application.
However, I know everything and with it there are many applications and flash games that still have a place among users and are worth keeping. These are normally run from one's favorite web browser. But since most browsers no longer support the playback of this format, there is a problem. In fact, if someone still does it, they will stop playing it in a short time, in fact when Adobe Flash stops being operational everywhere. Despite this, there are still alternatives to open SWF flash applications from the Windows 10 desktop.
SWF File Player, a program to open flash applications
To give you an idea, in these same lines we are going to talk about an application that will be very helpful in these tasks that we are commenting on. Specifically, it is the program called SWF File Player, this is an application and flash game player in SWF format directly from Redmond's system. It is worth mentioning, for those of you who do not know it, that this format, also called Shockwave flash, makes use of vector graphics to create applications and games of various kinds. At the time it was created by Macromedia and currently belongs to the North American group Adobe. This firm is considered one of the most important in the world in the software sector. For example, they own solutions of the importance of Photoshop, Elements or Illustrator, among many others.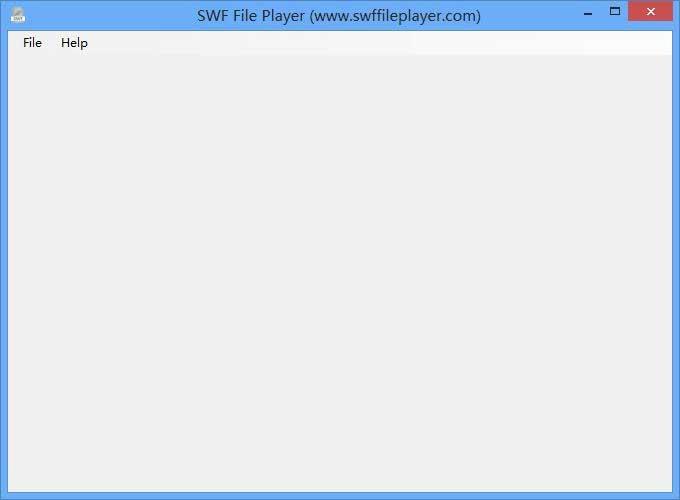 We must also take into consideration that due to the small size of these files that I comment on, they are usually used for animations on web pages . In this way, it is achieved that these contents load faster and also do not consume many resources. Well, once we know all this, we will tell you that the application called SWF File Player, will allow us, in a simple way, to play this type of SWF files.
Actually we refer to a completely free program and it will only be necessary to have it installed . NET Framework and Shockwave Flash Object on Windows for proper operation. At the same time, it is worth knowing that the interface and mode of use is extremely simple. Thanks to all this, we will have the possibility of opening the files in SWF format from its upper menu, or by directly dragging this file to the main window of the tool. Say that the flash files that we open here can be games developed under this standard, or programs of any other type.
Advantages of using SWF File Player on Windows
On the other hand, it is also interesting to know that the software is compatible and capable of opening SWF files that are compressed with a tool specially dedicated to it. For example, if we have a flash game that we download compressed and it is part of a ZIP, SWF File Player will be able to run it directly and without problem.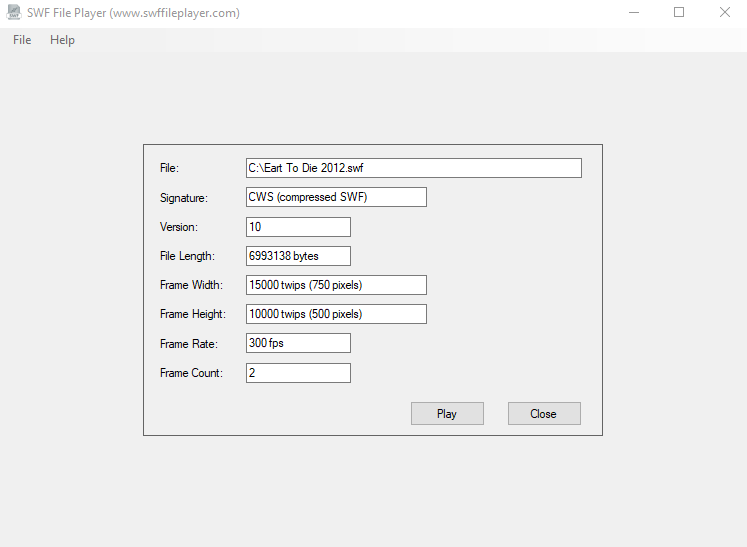 As expected, this is an application that works very fast and smooth. This is largely due to the fact that the weight of the SWF files is minimal, as we mentioned before. To give us an idea of ​​what we are talking about here, serve as an example that each game developed in flash has little to do with the rest. For example, this usually weighs around 5 megabytes on average, which in current times is considered more than light. If any of the flash files that we load and run here requires an Internet connection, we may have a problem.
And it is that in this case, it may happen that the game or program does not work in SWF File Player. This is something that will happen because the servers are probably down. This is something that, in most cases, will be due to the disappearance of the Adobe standard, and therefore the end of support for its developments. In fact, this is something that over time will spread more and more, all due to the end of Flash that we have talked about.
How to Download SWF File Player for Free
As we have mentioned before, this is a useful application to run flash programs in SWF format. These can be both applications as such, or juices to pass the time. Therefore, in the event that you still download or have these elements, you can take great advantage of this specific program.
Thus, for all this, we only have to download the application from its official website, that is, from this link .
Flashpoint, a project to preserve flash games
The flash has been declining in recent times in a notable way; the output of HTML5 and the various problems that Adobe has had with its application have caused the crash of this format. Some companies have even refused to incorporate Adobe Flash into their products. They consider that it is a danger as well as an unnecessary investment, and that its days are numbered. But there are still Flash lovers or users who continue to take advantage of the standard, so perhaps this may interest them.
We are going to talk about Flashpoint, a project that, according to their website, is dedicated to preserving the largest number of flash games and animations so that they are not lost over time. The project as such collects a multitude of SWF files that we are talking about in these lines and that are still circulating on the net. Without a doubt, a nostalgic and interesting project that is worth taking a look and remembering the beginnings of the internet that is known today.