Applications
Download manga in spanish with free sleeve downloader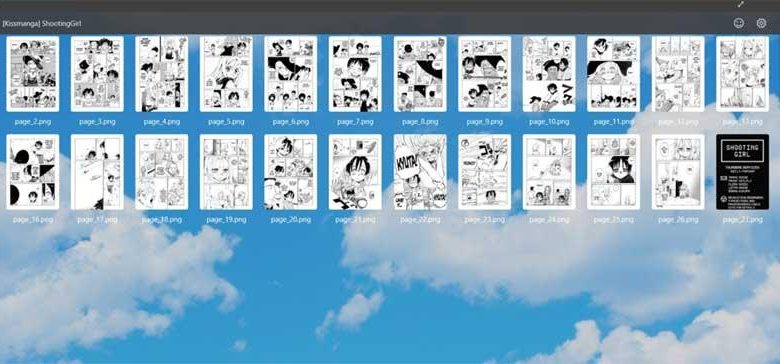 Manga is the Japanese word for all kinds of comics in general. These stories, initially, must be written in Japanese, although we can find them translated into different languages. Due to the difficulty of finding certain titles in our country and, above all, in our language, there are web pages dedicated to facilitating access to this content both in the original version and, on many occasions, translated by the fans themselves so that any user interested in a series is able to get these sleeves without problems.
The web pages that provide these contents are designed for an online reading, from the browser, however, on many occasions it is possible that we cannot read a content at any time and that we need to download it for a more comfortable reading offline or from other devices. like an e-book.
Free Manga Downloader, also known as FMD, is a free and open source application developed to comfortably download manga from different specialized web pages.
The main features of this application are:
It has a huge database of websites, each with its complete updated manga database.
Allows you to download multiple files simultaneously.
Allows you to apply filters to searches.
It allows us to add our sagas to the list of favorites to be able to follow them easily.
Convert to Zip, CBZ and PDF.
How to configure Free Manga Downloader to download manga in Spanish
As we have said, this application is totally free and open source, so we can download the most recent version from GitHub.  The application is portable, so once downloaded we unzip it and run it. The first thing we will see will be its main window, similar to the following.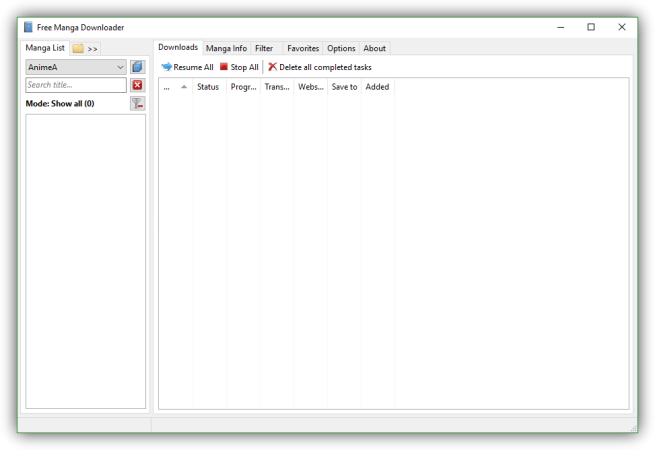 By default, several web pages with content in English are activated, so if what we want is to download manga in Spanish, the first thing we must do is activate the pages in our language. To do this, we open the " Options " tab and, in the " Websites " section, activate the " Spanish " boxes . We can also disable the default pages in English if we are not going to download from them.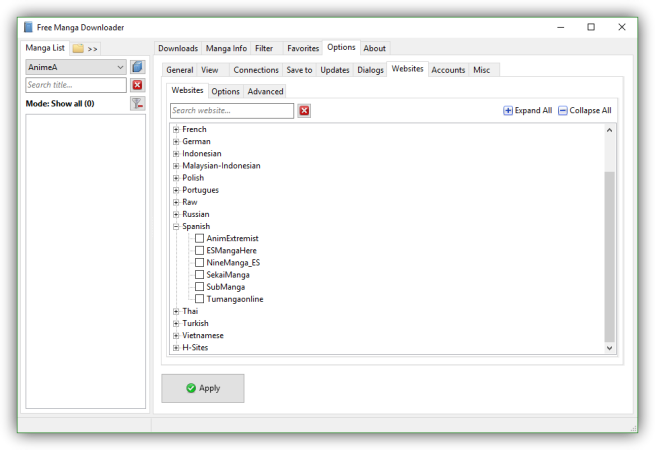 Click on the « Apply » button and that's it.
Taking advantage of the fact that we are in the program configuration section, we will also pay attention to the following tabs:
Connections : It allows us to configure the number of simultaneous connections to download.
Save To: It allows us to configure the path where the downloads will be saved, as well as the format (normal, zip, cbz or pdf).
Accounts : If any of the pages requires a login, we can do it from here.
With this, we can start using the program.
How Free Manga Downloader works
In the left part of the main window we will see a section called « Manga List «. From there we will choose the main sources (the ones we have activated in the previous step) where we will search and download our manga to the computer.
We can search for the title we want in the list or filter by name from the search bar that appears (since the list of titles can be quite large).
Once we find the saga we want, we double click on it and a summary of the saga will appear on the right side along with the list of available manga.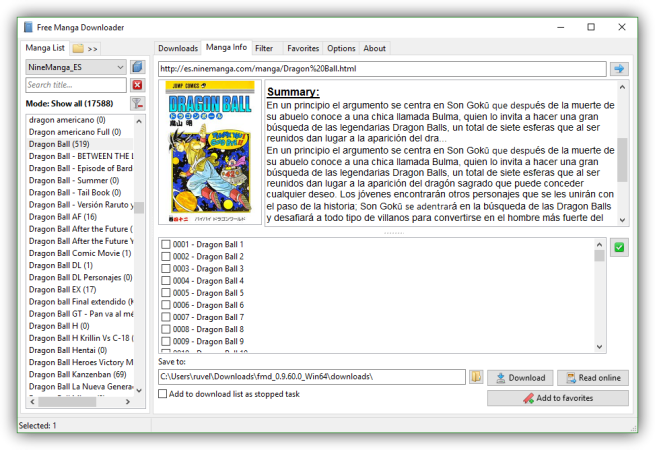 Then, all we have to do is click on the " Download " button to start downloading the manga in question. If we want to read it from the browser, without downloading, we can select " Read Online " instead.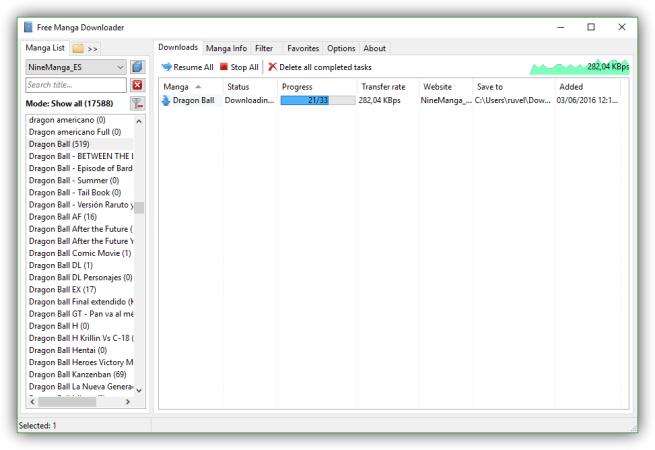 Once the download is finished, our manga will already be on the specified path and in the format that we have indicated.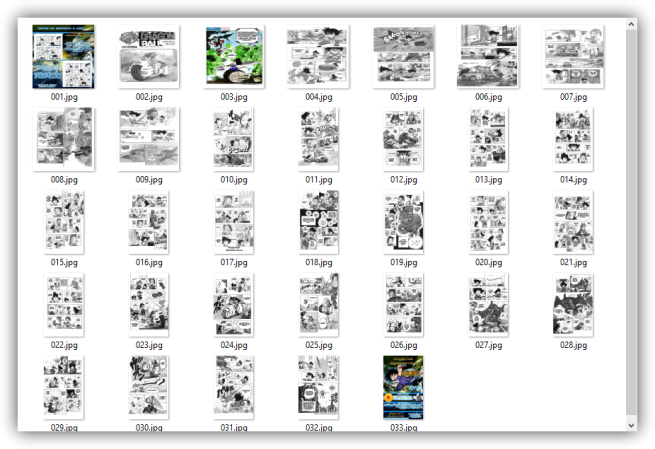 As we can see, a very simple to use application that cannot be missing on any fan's computer and that will allow us to access practically any existing manga both to read it online and to download it to our computer.
How to read the manga downloaded with this tool
As we have just seen, the manga or comics that we download from the Internet usually come in CBR or CBZ format. Within these files we can find, in image format, all the pages of the comic or manga.
Using the Windows image viewer itself we can see them, although we must take into account the order in which they should read according to their format. There are also other applications designed to allow us to view this content easily. For example, we can see them using the Caliber viewer, or some other comic and manga reader for Windows, such as GonVisor.
Other alternatives to download and read manga
But it must be borne in mind that this is not the only proposal in this sense that we can use at this time. We tell you this because at the same time we have other proposals that will be very useful in this regard.
HDoujin Downloader
In the same way we can try this proposal, perfect for manga lovers, which you can download from this link . Specifically, it is a portable application that acts as a manga download manager. Say that it supports more than 200 different websites on this specific topic, so we will only have to enter the corresponding URL to be added to the queue of this manager.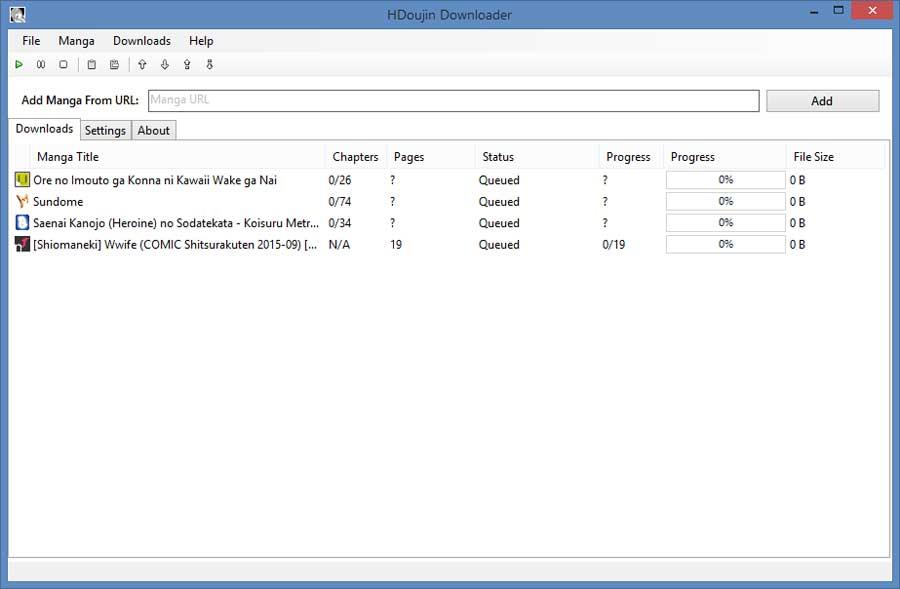 It also has some interesting additional functions that will be very helpful in this type of use. Say you can retrieve and save any information about a manga, we mean metadata, or do parallel downloads. At the same time it is prepared to automatically convert downloaded content to. ZIP, .CBZ, .RAR,. CBR or .PDF. It also has multiple languages ​​for the user interface, and has tag-based organizing features.
Manga bird
On the other hand, we find another proposal similar to those mentioned above with Manga bird. This is a program that we can download from the official Wind ows 10 store, the Microsoft Store, also to be able to read our manga whenever we feel like it. Specifically, it presents us with the opportunity to download and then read more than 3000 manga titles for free. All this through an attractive as well as modern application for the Redmond system.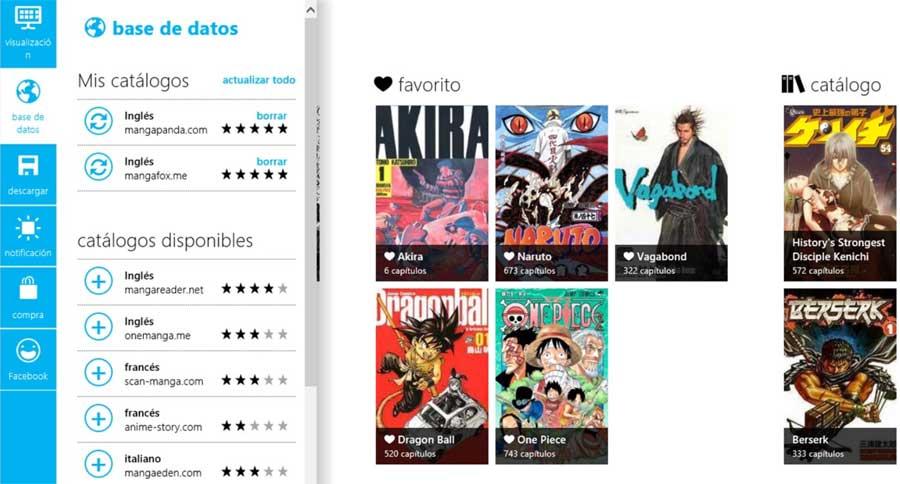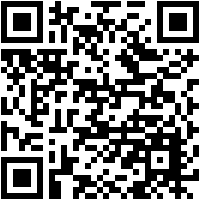 Manga Reader
From the Redmond operating system we can carry out all kinds of tasks, including the ones we are talking about in these lines. And it is that both in the form of Win32, and UWP applications from the store, we find solutions that will be very helpful in this regard. This is another case that we show you here, it is the software called Manga Reader.
This is a UWP application that integrates seamlessly with Windows 10 and provides us with some interesting benefits. Thus, we will have the possibility to read our favorite manga in the best way thanks to its interface. It allows the reading of these in a single page display mode, or them in one go. We can also quickly move on to the next or previous chapter and the program has support to read online from here.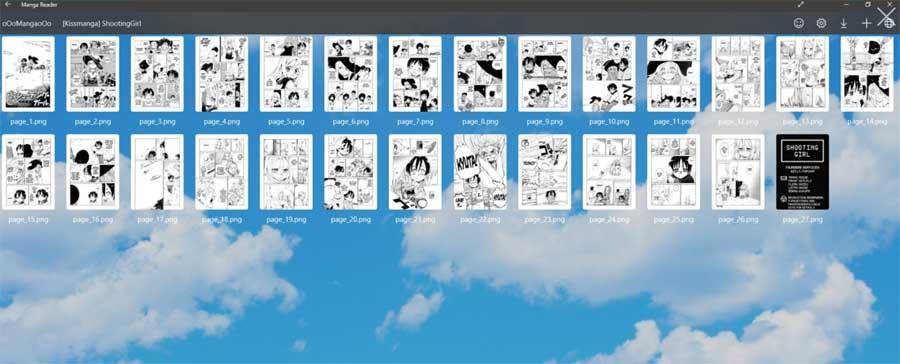 Among its functions it also has one for downloading new titles and has several options that allow us to customize the user interface. All this in such a way that hardly any resources are consumed from the computer itself and it does not affect the rest of the applications.