Applications
Do you play online? Chat and communicate with your friends for free with discord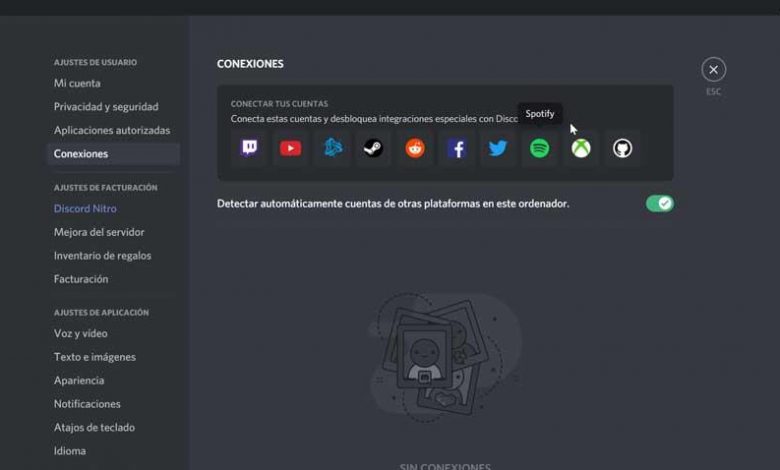 If we are users who like to play games online with our friends during our free time, surely we are interested in knowing an efficient platform with which we can communicate with them during the development of the game. For this we can opt for a very interesting software solution specialized in this work such as Discord, about which we are going to talk to you next.
We can consider Discord as a social platform. It was born mainly to become a meeting point for gamer to conduct online talks during games. Over time it has evolved and can also be used by different types of users to talk about any topic. This software is responsible for connecting users and players through private servers. Through them, he sends text or voice messages through videoconferences with the use of microphones and speakers.
This platform has since July 2019 with more than 250 million active users. It has a version for computers that has been specially designed to be used while we play due to its low latency. That is why it has a lot of impact within the gamer world. Its operation is very similar to other VoIP platforms such as Skype, since the objective is to become the meeting point with our friends. In addition, it has very interesting added functions, because in addition to chat it allows us to even share our computer screen.
But not only the most gamer users are indicated to use Discord, since its use can be oriented to any activity. From enjoying karaoke nights to drawing in a group sharing the screen. Users can create Discord servers for all kinds of activities such as games, yoga classes, or even to conduct business and hold meetings. In addition, as it is a completely multiplatform application, it achieves that it can reach all types of users, regardless of the operating system of their computer or their mobile.
With Discord, chat in chat rooms during your online games
Once we run the application, the first thing that will appear is a screen for us to register on the platform. For this, it will be necessary to insert a username and password, as well as a valid email address, where an email will arrive to confirm the creation of the account. In case we already have an account registered in Discord, it will be enough to log in to enter the application and access its functionalities.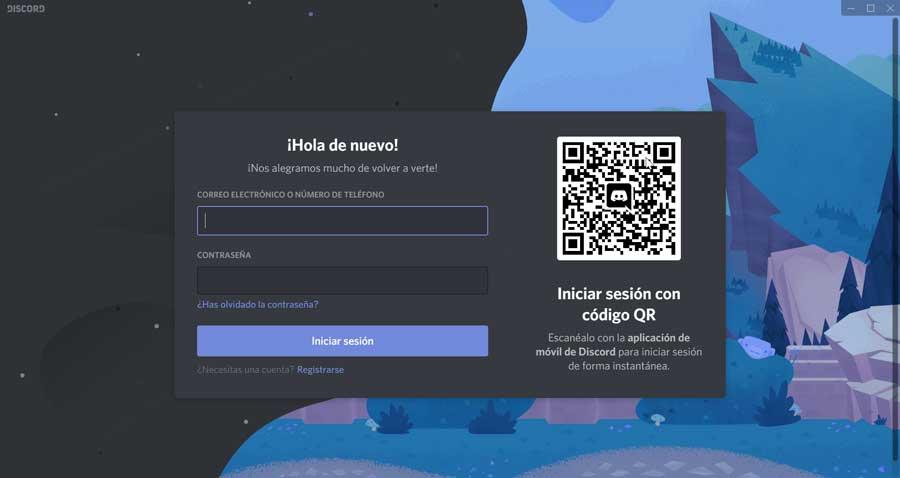 Once we confirm the receipt of the email, the main menu of the program appears, which has a fairly elegant, modern and easy-to-use interface. The first time we access it, tips will appear so that we can discover its functions and we can start using it. All its functions are well organized. This makes it possible that it can be used by all types of users, even beginners, with little effort.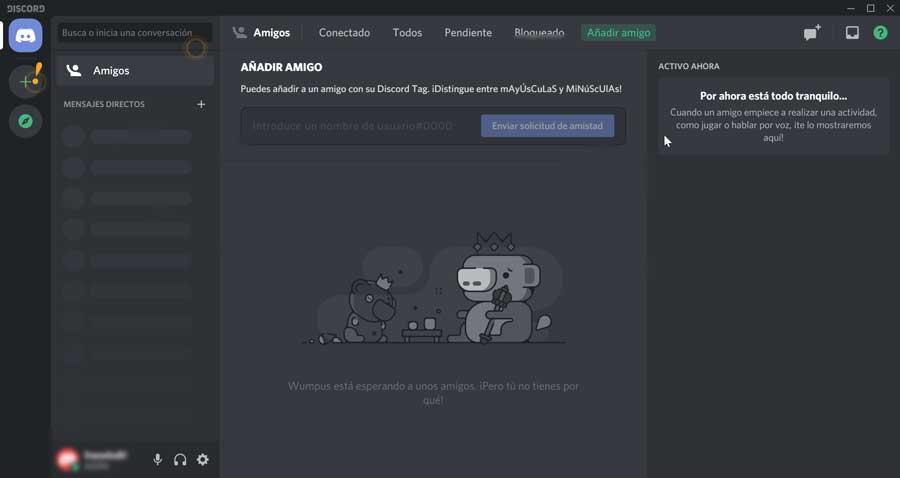 Start by creating a server
Before we can start chatting with our friends we must create our server. To do this, we must click on the button with the plus symbol (+) that we find in the upper left. This server is the place where we will meet our friends, so we must have a custom template or choose from a predefined template. It has a template for "Games", "Friends" or "Study Group". In this way we can create different rooms, each one focused on a specific chat, either to play games, chat about a specific topic, gather the family … It is an easy way to filter groups of friends by rooms based on the topics. to be dealt with in each one.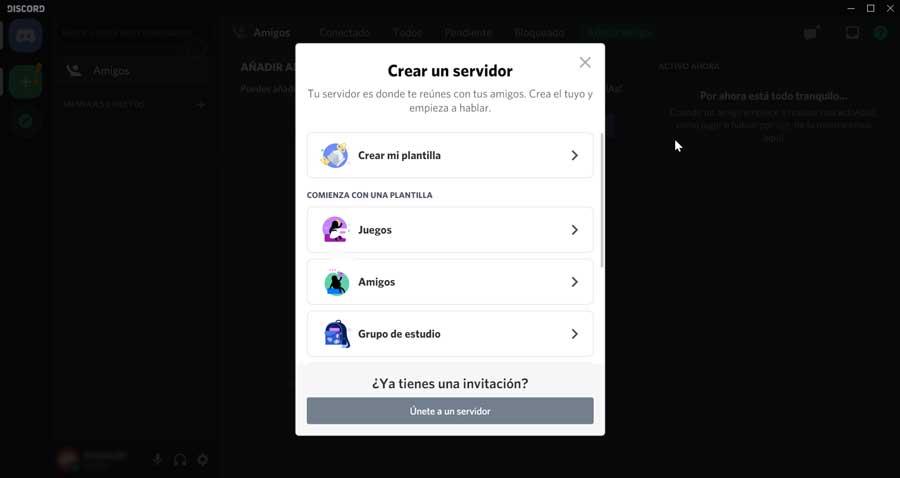 Add your friends
Once we have created our server we can start adding our friends to the contact list. For this we use the Invite friends button. Here we will see an address that will serve as an invitation and that we can share with our friends by instant messaging or social networks, which will help them access our server. Once we have our list of friends we can chat with everyone individually or on our server as a group.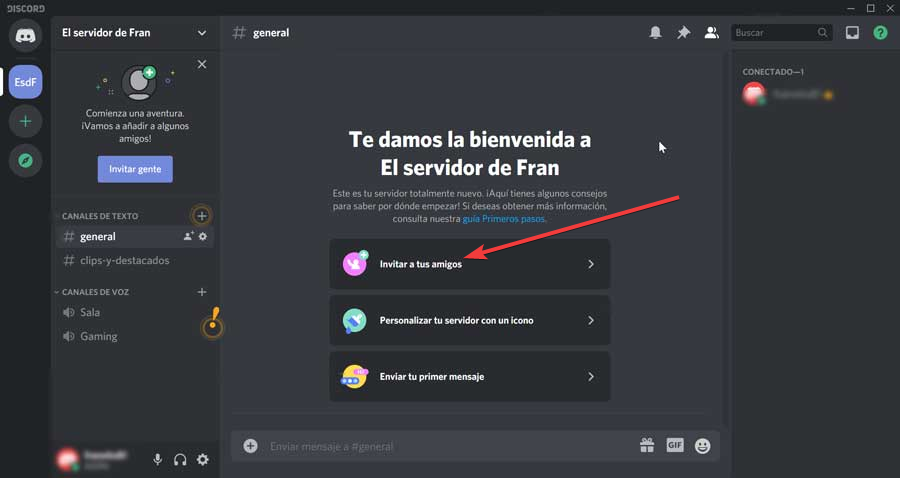 In the event that we have received an invitation to join a server, we can access it from the main menu, by clicking on the plus button (+) again. In the window that appears, we must select "Join the server" that we find at the bottom. Then, it will only be necessary to insert the link of the invitation that we have received from our friend and we will become part of their server. In this way, not only we have the possibility of creating channels but we can also be part of those to which our friends invite us.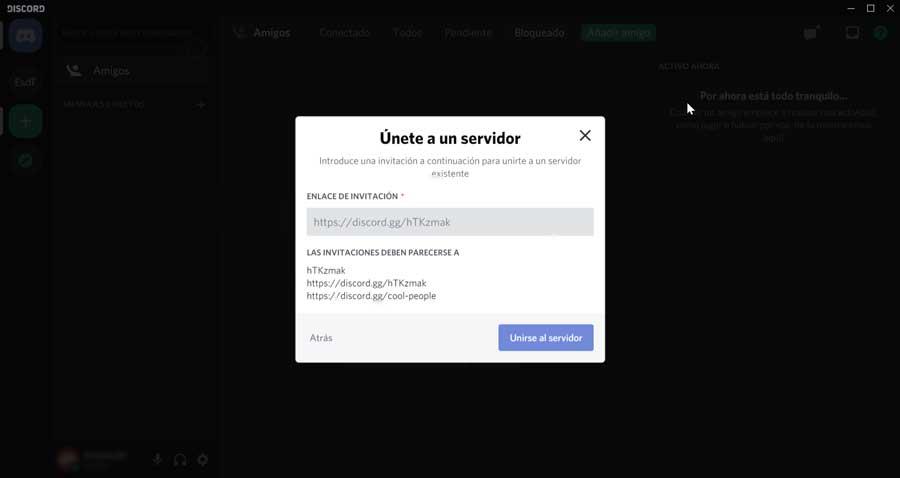 Link your accounts
In addition to its features such as voice and text chat, Discord allows us to link accounts . In this way we can have easier access and greater efficiency to each of our accounts through this platform. For this we must access our user settings and the connections section we will have the possibility to connect our account: Twitch, YouTube, Battle.net, Steam, Reddit, Facebook, Twitter, Spotify, Xbox Live and GitHub.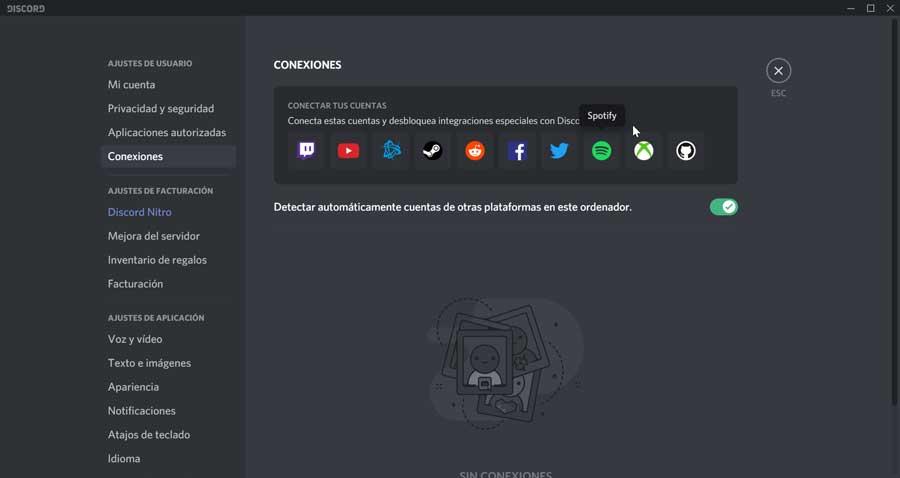 From this settings section we can also make different configurations . We can configure default input and output devices, notifications, key combinations, appearance, games, overlay mode and transmission mode, so that we can have the application completely configured to our liking and needs.
 Free Download Discord
To start using Discord, just download the application for free from its website . The software is compatible with Windows 7/8/10 computers in 32-bit and 64-bit versions, as well as macOS and Linux operating systems and Android and iOS on mobile devices.
Once installed, we must register in it to be able to access and start using it. The installation is done quickly through your wizard and at no time does it try to get us to install additional software from unwanted third-party applications. Nor does it incorporate viruses or any malware that could negatively affect our computer. In addition, it has a public trial version, which we can download if we want to test its future news before anyone else.
Other alternatives we found to Discord
If we are looking for an application with which we can talk in a group, we present a couple of programs that can serve as alternatives to the use of Discord.
Skype
It is one of the most popular tools in the world for making video calls. It is used by millions of users both professionally and personally. Since it has the possibility of making groups of up to 50 people, it can be used to perform a similar function to what we can do with Discord. In addition, it is cross-platform and offers HD video image quality. It has a free version that we can download from this link .
TeamSpeak
This software is characterized by being a complete Internet communication system allowing to connect all types of users from anywhere in the world, being oriented, especially to gamers, carrying out communication in a direct way and in real time. TeamSpek is a completely free tool that we can download from here.