Applications
Do you need to compare two text files? Try these programs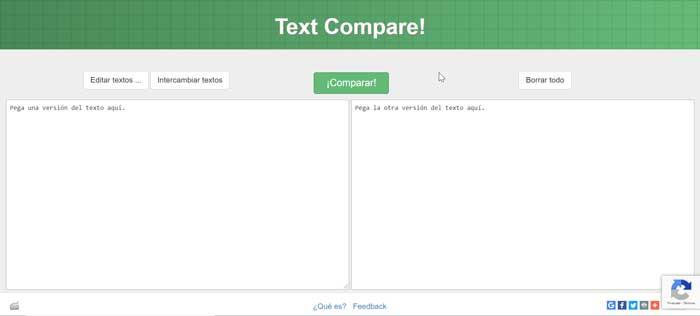 Sometimes if we work with many text files it is possible that we are used to using as many original files as copies or drafts. The difference between these types of files may be minimal, so in order to choose to establish all the data in the same file, we need to compare their content. For this reason, today we are going to see a series of programs with which to make a comparison of two text files for free.
The possibilities of using certain types of tools will allow us to see what are the differences between two text documents. This is something that will be very useful to us when it comes to viewing and verifying the real differences between these two files. For this we have options such as programs and web applications that will help us carry out this task.
Programs to compare text
In the market we can find different applications that allow us to compare two text files. They can be programs designed exclusively to carry out this work or text editors that have a text comparator among their functions. One way or another we can use these applications for free.
Beyond Compare, the most popular application to compare two text files
It is a very popular application that is responsible for quickly and effectively comparing both our text files and folders. For this, it uses simple and powerful commands that are responsible for detecting the differences between two texts and ignoring those that do not. Text files can be viewed and edited, they are syntax highlighted and specific comparison rules for documents, HTML and source codes.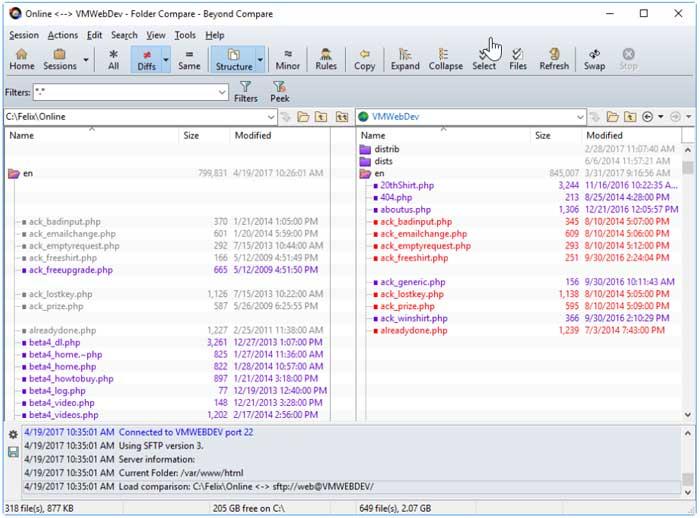 It should be noted that the text content of DOC (Microsoft Word) and PDF (Adobe) files can also be compared, but in this case it is not possible to edit them . Once the comparison process between two files is finished, we can merge the changes we make, synchronize our files and even generate reports for our records.
If we want to try Beyond Compare, we can download a free trial version from its website .
Notepad ++, veteran text editor with text comparison function
It is undoubtedly one of the oldest and most popular text editors among users. It can be used both for development work and for small writing. Among its features we can highlight its text file comparer, being one of the most powerful functions that we can find. Once the two elements are loaded, it will be the application itself that will be in charge of making a comparison on the screen line by line, which will allow us to see the differences at all times.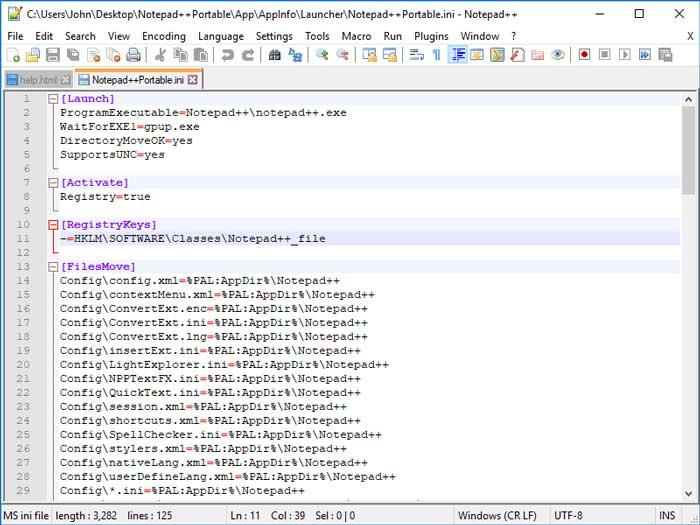 To carry out this task, it will only be necessary to have an additional add-in installed that can be easily installed from your Add-in Manager, as well as a plugin called Compare and that will even allow us to compare two files in XML format (Microsoft Excel). Its main drawback is that its interface is not the most intuitive and it needs a deep renovation.
The best thing about the Notepad ++ processor is that it is a completely free tool that we can download at no cost from this link .
WinMerge, compares and combines the content of two text files
We now turn to an application that can be of great help to us to compare the contents of text files. With this program we can compare both files and folders to find their differences, and even combine them. It also works very effectively with files with programming codes. In the same way, it is also compatible with external plugins, so we can expand its functionalities if required.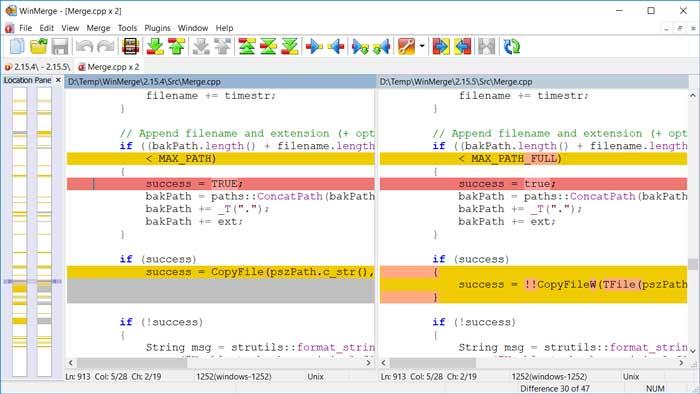 This powerful tool has different characteristics that allow us to compare, synchronize and combine very quickly. With it, it will be possible to compare three-way files, visually differentiating and combining text files. It has a flexible editor that allows us to highlight syntax, line numbers and line settings, and even allows the detection of moved lines.
WinMerge is an open source and completely free utility that we can download from the developer's website .
Vim, text editor with the ability to compare text
This time we find another tool dedicated to processing and editing texts, as well as a source code editor. That is why one of its possibilities is the ability to compare two text files. It will only be necessary to load two files at the same time and the program will take care of making a comparison between the two. Once finished, it will place in bold the text that they have in common between the two analyzed documents.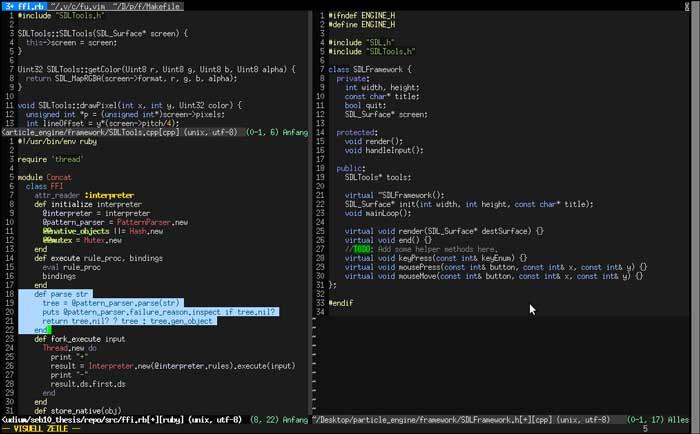 Vim is an application that, having a source code editor, has support for hundreds of programming languages. In addition, it is open source, cross-platform (compatible with Linux, macOS and Windows) and completely free. Perhaps its main drawback is that it can be a bit more complicated to handle for inexperienced users compared to other options.
We can download Vim for free from its website .
Gedit, compares the content of two two text documents
This time we are dealing with text editing software, which was initially developed for code creation and editing, being used to develop various programming languages. It has an interface in the form of tabs that allows us to open files separately within the same window. This makes it possible to make a comparison of the content of both documents.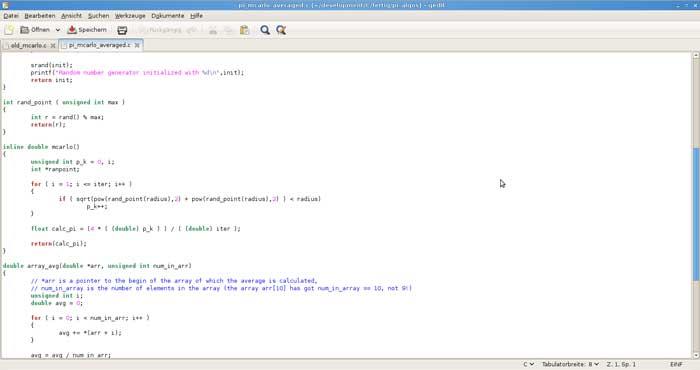 The interface will show us the content of the files in different colors. In the event that the content is the same for both, the line will be visible in black. It will also be possible to see the number of lines and those present in both files. Its main drawback is that it can be more complicated to use than other options.
Gedit is a free, open source and free application that we can download from this link.
Geany, open and compare documents in the same interface
In this case, we are facing another text editor, especially suitable for programmers, since it has support for more than 50 programming languages ​​such as C, Java, PHP, HTML, Python, Perl or Pascal, among others. As in other cases mentioned, it also allows us to open several text documents in the same interface, through the use of tabs.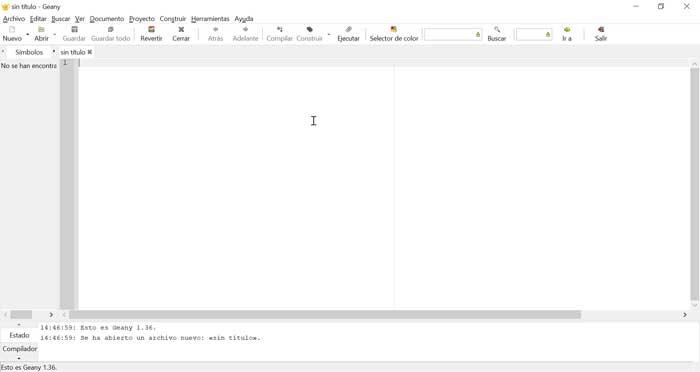 This program makes the text file comparison function available to us. This allows us to find all the differences between two files and between two directories, so that it warns us that one or the other is missing. Through the comparison it helps us to visualize the number of lines in both files, including the number of changes between them. We will see how the common text on the same line will be visible to both in black, while the differences are marked in red and green.
Geany is a free and open source application, compatible with Windows, Linux and macOS that we can download from its website .
Web tools to compare two text files
If we need to compare the content of two text files, but to avoid having to install a new program on our computer, we can choose another alternative. And there are different online applications that will allow us to carry out this work, also for free, from a web platform, so it will not be necessary to download any software.
Google Drive docs, with text comparer function
Google Drive has its own online word processor called Docs . Among its wide catalog of options that is increasingly increasing, it offers us the possibility of comparing several text documents on the same application, allowing us to see the differences between the two, so that we can make the substitutions and changes that we consider appropriate .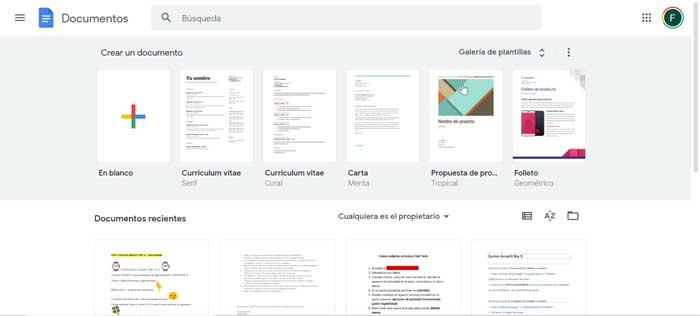 Once the changes are made, we can save the file again in the cloud or on our hard drive. Without a doubt, an effective and reliable formula to compare two text files without the need to download any software.
Docs is part of Google Drive and is completely free. We can access it from here.
Online tool to compare texts (Diff)
It is an online tool that we can use exclusively to see the differences between two files or text blocks. For this we can upload the files that we want to compare or paste the text directly on the corresponding box.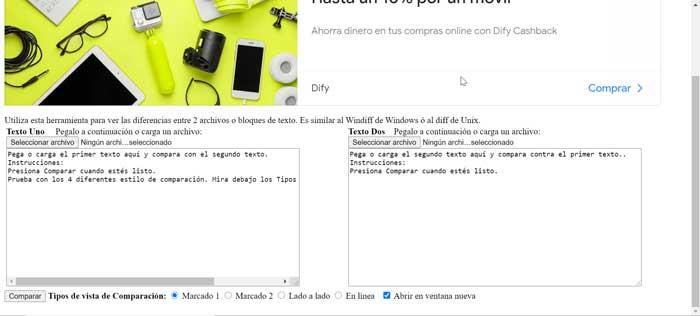 There are four types of comparison style available: "Bookmarked 1", "Bookmarked 2", "Side by side", "Online" and "Open in new window". Once the comparison is made, he will use the colors in green and red to note the differences, keeping the words the same in black.
Diff is a free web application that we can use just by clicking on this link .
Text Compare, compare two texts and check their differences
This web application allows us to easily compare two texts and find the differences that exist between both contents. It will only be necessary to paste the texts that we want to compare and click on the Compare button. The application is responsible for displaying the two texts next to each other. The differences that you have found between one and the other will be marked in blue.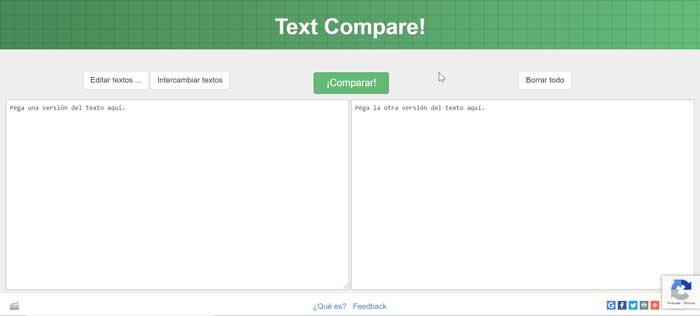 As a disadvantage to point out that the entire lines are not marked, but only the differences found. Also comment that you can not upload files, but we will have to paste the text in each box.
We can use Text Compare for free by accessing their website .