Applications
Did you break to key on your keyboard? Fix it with these apps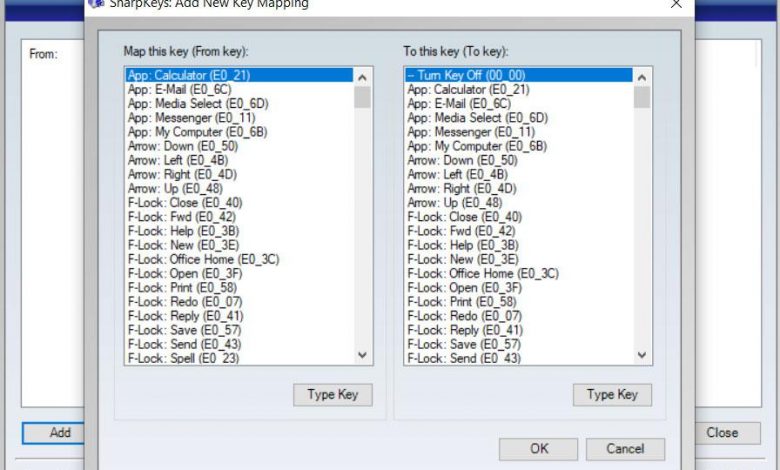 There are several devices that we have connected to the PC, since this together with Windows 10, by themselves they cannot be entirely effective. That is why at the same time we use the screen, a mouse, the keyboard, a printer, among other additional products that we connect to it.
All are important, depending on the type of use we generally make of the PC, but there are more important than others. This is the case we want to talk about in these lines, which is none other than the keyboard . There is no doubt that this is one of the most important elements since it helps us to communicate both with the operating system and with the corresponding applications that we have installed in it.
Alternatives to fix the broken key problem
In addition to writing with this component that we are talking about, this is a peripheral that we use for many other fundamental tasks on a day-to-day basis with the computer, as we check on a daily basis. We must know that Windows 10 has an internal function that provides us with a virtual keyboard that appears on the screen. This can come in handy for devices with a touch screen, or when the physical keyboard fails us, for example.

However, with everything and with this, it cannot be said that this virtual keyboard that we are talking about is an especially effective or comfortable method to use. Therefore, we can find ourselves faced with the situation that the keyboard that we have connected and that we normally use fails. This can be given for multiple reasons, for example that a key is damaged, which is already a serious inconvenience. Therefore, to solve this, we can use several solutions, both at the hardware and software level .
We can always buy a new keyboard and voila, or if it is a laptop, we can connect an external one via USB. However, we can also use a software solution to help us with this problem that we have. Specifically, we refer to those programs that are responsible for changing the mapping of the key that has failed. This means that if a certain letter on the keyboard is damaged, we can assign it to another that we do not use regularly, for example.
Symptoms of a broken key
With use, it is normal for keyboards to start to malfunction. However, a broken key does not have to be the one that does not work, but it can also be the one that is registering the keystrokes badly. We must bear in mind that in most cases, when we talk about a broken key on the PC, it does not always mean that it has stopped responding at all. And it is that it can also be the case that it simply begins to fail, either constantly, or from time to time.
It is very common, for example, to find keys that write double, or triple, over time, which is always a major discomfort. Keep in mind that the keyboard is one of the input peripherals that we use the most, along with the mouse, for example. Well, this is due to the fact that the sensor (whether mechanical or membrane) is not working as it should and, therefore, it registers the pulsations badly. This can vary depending on the way in which we press that particular element, or the pressure we exert on it. But be that as it may, when this starts to fail, it is always a major nuisance.
Moreover, this is especially evident if we are one of those who write very fast, since when we want to realize it, we have misspelled half of the words. At the same time it can also happen that, when pressing a key, it stays pressed, stuck, and writes many letters in a row. This is very common, especially on membrane keyboards.
For whatever reason, below we give you several tips to correct this problem, changing the key mapping or simply disabling it, which is sure to be very useful in most cases.
Change the mapping of a faulty key on your computer with these programs
Thus, we are going to talk about some applications that will be very helpful in the event that a key has been damaged, or simply that it has gotten stuck. And is that the malfunction of one of these elements, can be quite annoying in many situations. Thus, for example, we can use the application called KeyTweak that you can download from this link .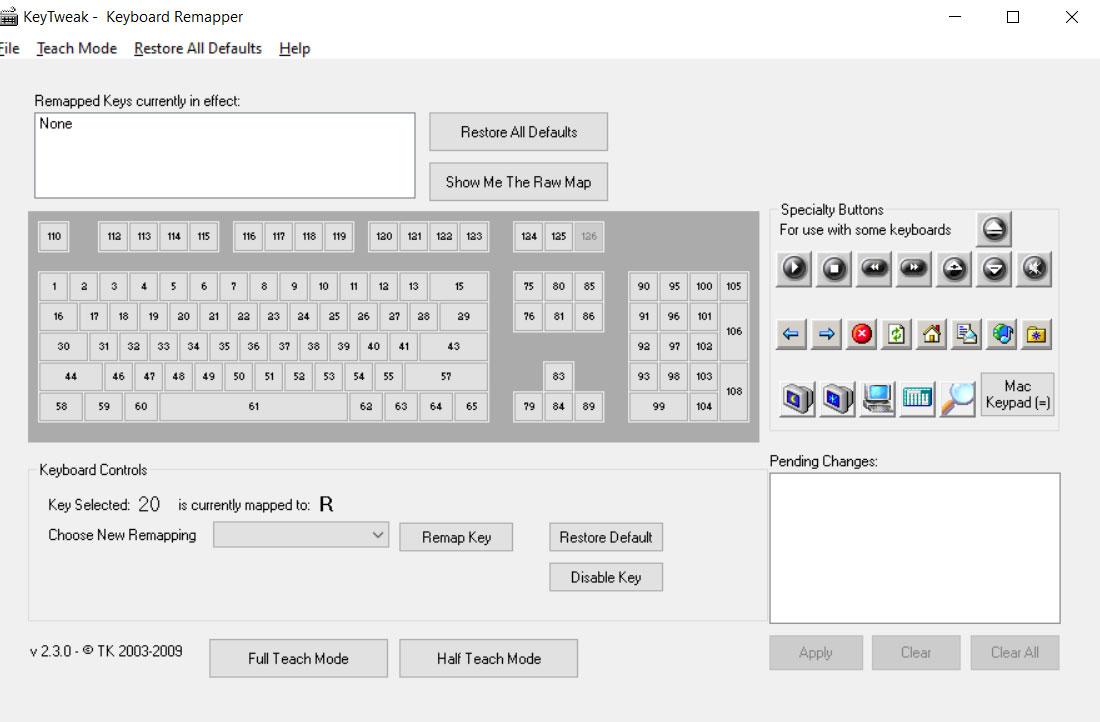 In this way, if we find ourselves in the uncomfortable situation that we have mentioned, the first thing to do will be to download and install this program that we mentioned. Its use is very simple, so the first thing we must do to map the destination key with the damaged key is to click on the corresponding number that we see in the interface that appears on the screen.
Thus, when using numbers, we can forget about the physical keys when remapping them, since we can do everything with the mouse. At the bottom of the interface we will see that the selection made in "Key selected" is placed and we choose the destination key in the "Choose new remapping" field. Here a drop-down list appears so that we can now select the key to which we want to redirect or map the one that has broken.
But this is not the only alternative of this type that we are going to find, since we can use other similar proposals that will help us if a key has been damaged. For example, this is the case of the program called Key mapper, a proposal that you can download from this link .

In this case, what we have to do from its simple user interface is to click on the faulty key, for example, on the virtual keyboard that appears on the screen after installing the application. Then we drag it on top of another one that we want to reassign or remap, with which we achieve that it is reassigned from the source key to the destination key. Likewise, in the event that we double-click on one of these keys, we can configure in a more specific way the reassignment that we wish to carry out.
Solve the problem that keys on your computer keyboard are damaged
At the same time, in the event that in the future we want everything to return to these as at the beginning and revert the configuration, we will only have to click on "Mappings" and then click on the option "clear all mappings". It must be taken into consideration that we must restart the computer so that all the changes we make take effect.
Next we are going to talk about another solution of this type, we refer to the solution called ShapKeys that you can download from here . This will allow us to reassign a key that is failing on our keyboard, to a different one that works well and that is comfortable to use.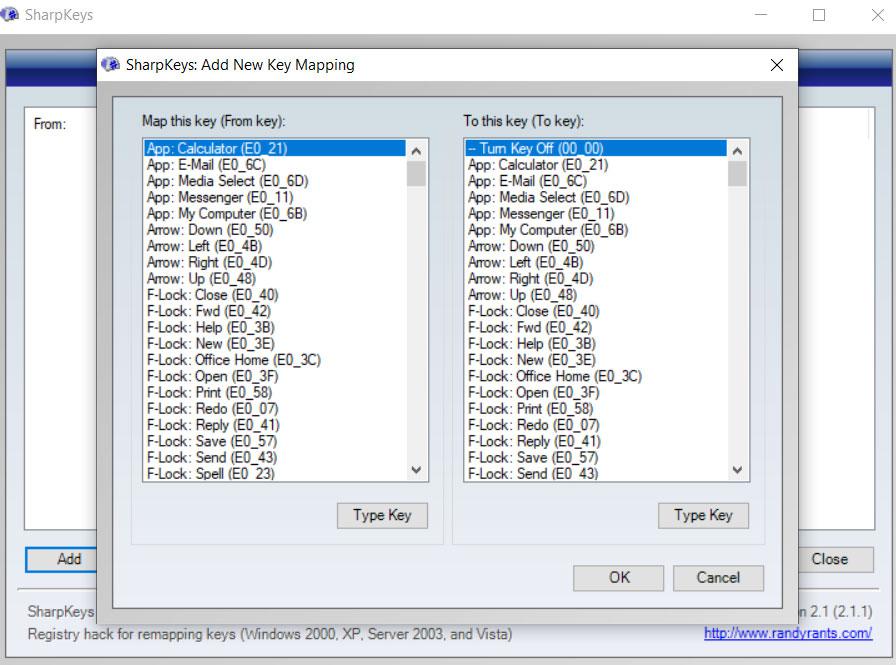 And it is that we do not always make the same use of all the keys, as it is easy to think, since some are used intensively, and others practically never. Therefore, in order to get the most out of this app, the first thing we have to do is press the button called "Add". This will allow us to create a new correspondence with another key through the panels that will appear on the screen .
Here we will see a huge list of keys and functionalities that we can assign to it. Therefore we only have to look for the action and key that most interests us so that the program as such does its job. Of course, once you have the list of changes, we have to click on the "Write to Registry" button for SharpKeys to apply the reassignments to the Windows registry. For all this to take effect we will have to restart the computer, since the changes are made at the operating system level .