Applications
Design and test your electronic circuits with these programs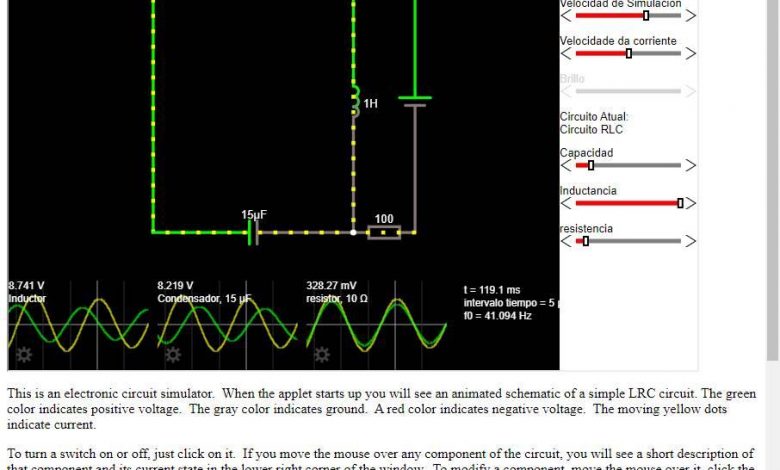 There are multiple programs to design and test electronic circuits, some free, others online, and others paid. We recommend for these tasks the use of free software as powerful as KiCAD or ProfiCAD or paid software such as AutoCAD Electrical 2020 or NI Multisim, since each one stands out with unique characteristics that make the work easier, faster and more efficient.
Designing and testing circuits in a physical way is an arduous and difficult task but with the help of these programs we will be able to first test our designs before implementing them to be able to make sure that everything works as we want avoiding any type of failure and over costs .
What are electronic circuit simulators and what is their usefulness
Before getting into the subject and you can download and test the electronic circuit simulators that interest you the most, let's talk a little about them. The first thing we should know is that when talking about this type of specific applications, we are actually referring to a very useful electronic circuit simulator in certain cases.
Advantages of using these circuitry programs
We are talking about software that is often used in the electronics sector , as well as by computer science students. As it is easy to imagine, virtually and directly on the PC, these programs help us when creating all kinds of circuits.
One of the main advantages that we find here is that with the software that we propose, we will be able to simulate on the computer those circuits that we will later assemble at the hardware level. In reality, what we achieve with this virtual simulation is to better understand the mechanism we want to create. In the same way, we will have the possibility of locating errors in the assembly to solve them before we get down to work.
Elements to simulate electronic circuits
Here we find a multitude of functions and features that will be very useful in this type of work. They also allow us to design almost any circuit using the most common elements in them. Thus, we can place basic circuitry objects such as capacitors or voltage sources. Similarly, the programs do not allow the use of AND, OR, XOR, XAND logic gates, etc.
Of course, it may be the case that we are more advanced users in these struggles and we need a simulation with more advanced elements . Therefore, we can find them with more professional circuitry objects such as arithmetic and logic units, timers, flip-flops, etc.
Of course, something that we must watch before opting for one software solution or another, is that it is duly updated, and also has the components we need.
Free programs to simulate electronic circuits
Not because they are free, they have to be bad or provide fewer functions than paid programs. These in particular are sufficient for any professional who does not want to pay to use software for the design and testing of electronic circuits.
KiCad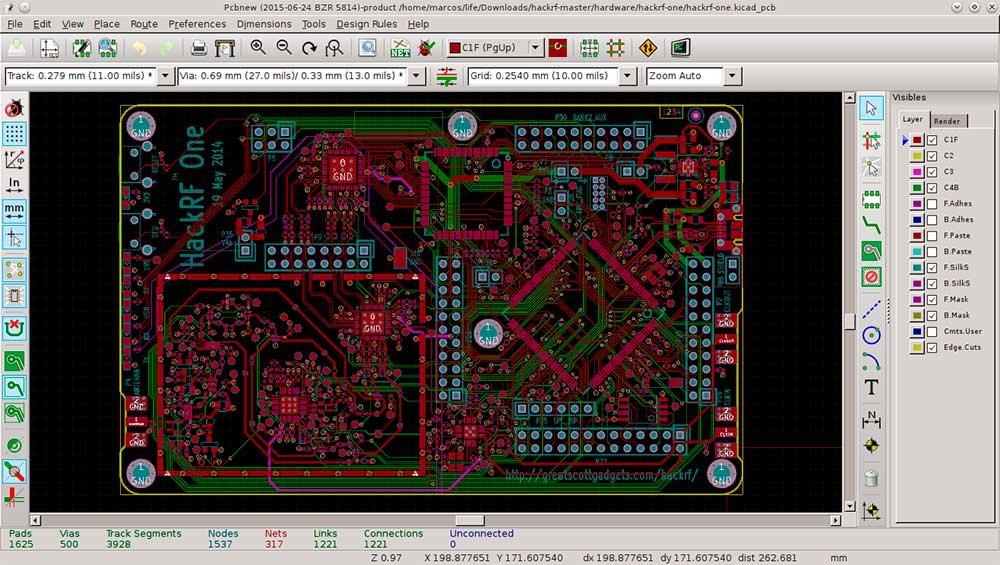 KiCad is a free cross-platform tool for creating electronic diagrams and PCB layouts. It has a project manager, a schematic and component editor, fingerprint selector, circuit board editor, Gerber file viewer, component or fingerprint creation from bitmap images, PCB calculator and a page format editor.
ProfiCAD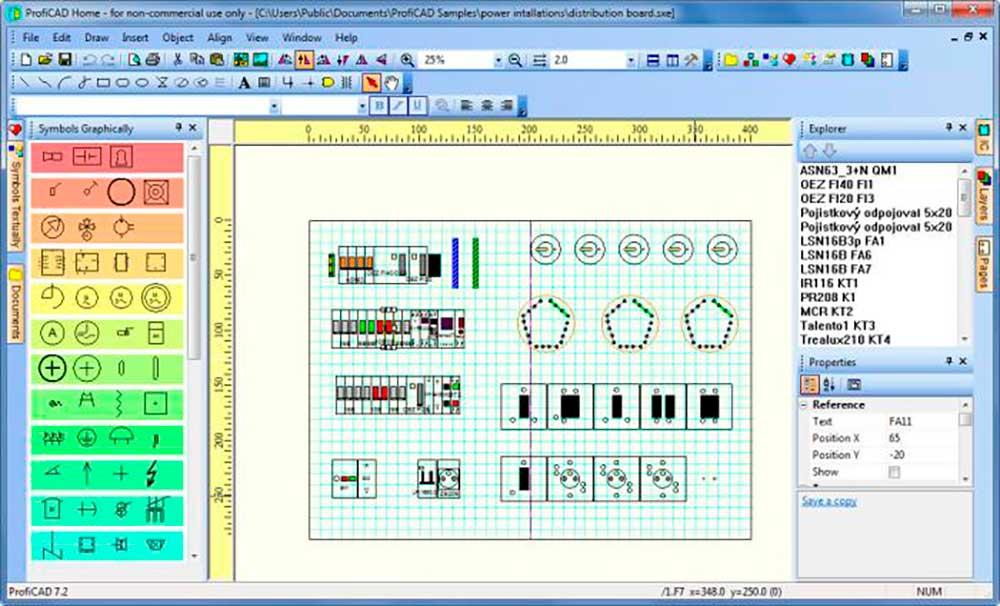 ProfiCAD is the free multiplatform tool for drawing electrical diagrams and control circuits although it can also be used for hydraulic, pneumatic and other types of technical diagrams. Its interface is very simple and includes many symbols, although it also allows you to create your own designs (paid functionality). Supports automatic numbering of symbols, wire lists, bills of materials, and other advanced functionality.
It is translated into many languages ​​and the non-commercial edition has limitations that does not support functions such as create bill of materials, netlist, cable list, modular coordinates, editor of the title blocks and some other limitations.
FreePCB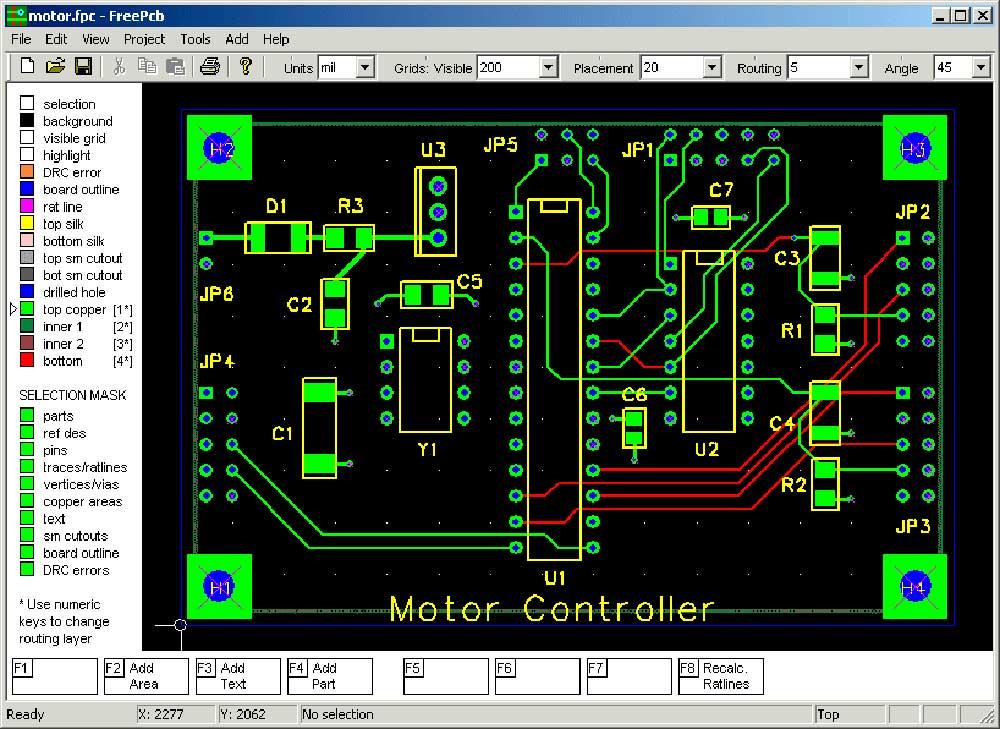 The free multiplatform tool FreePCB is an easy-to-use printed circuit editor, although it does not have automatic circuit tracing. It allows you to create up to 16 layers of copper, design circuits with a maximum of 152 square centimeters, it has many predesigned elements and it allows you to import / export PADS-PCB, Gerber and Excellon lists.
TinyCAD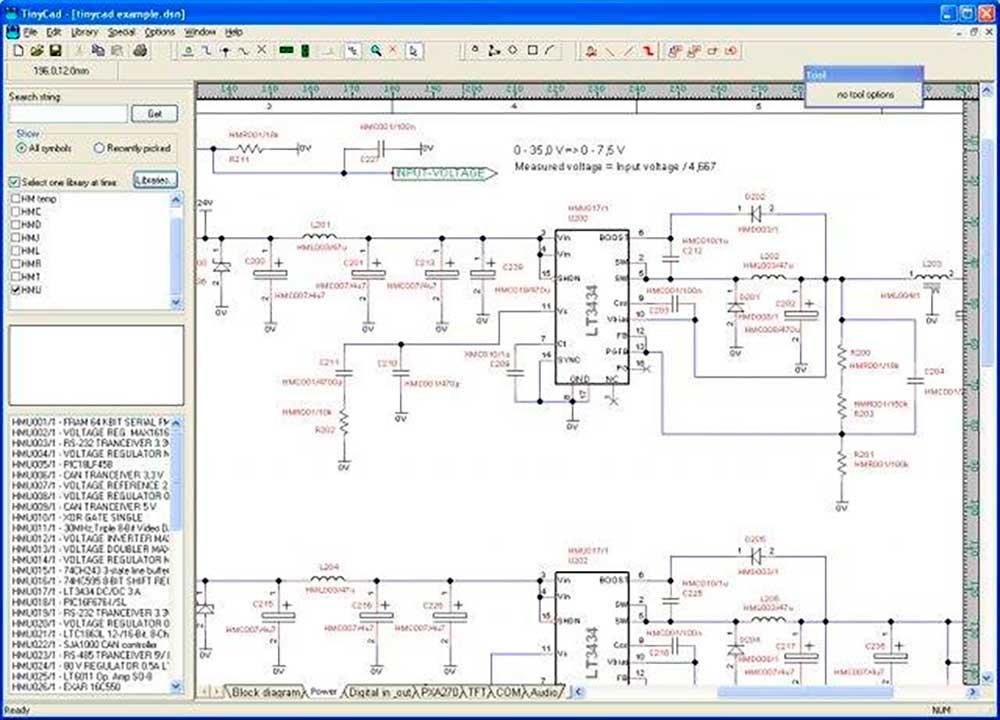 TinyCAD has several symbol libraries and also allows you to create network lists that can later be used in printed circuit design programs such as FreePCB.
What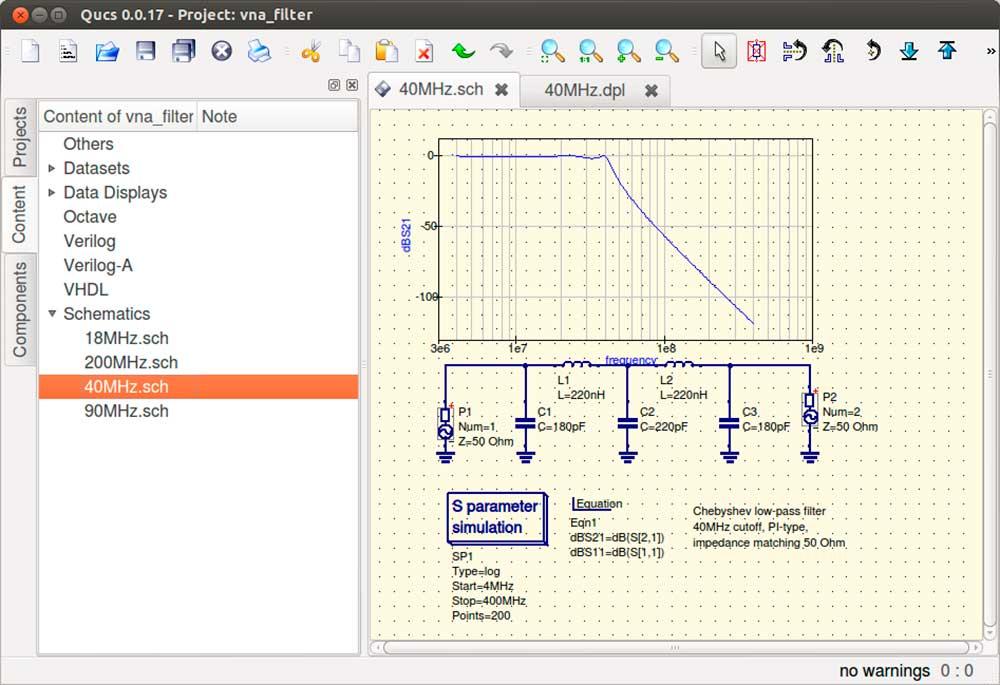 Qucs is a multiplatform program with a graphical interface based on Qt capable of simulating the signal and noise of small and large microwave circuits. It allows to carry out pure digital simulations through VHDL and the results can be displayed in different formats.
PCB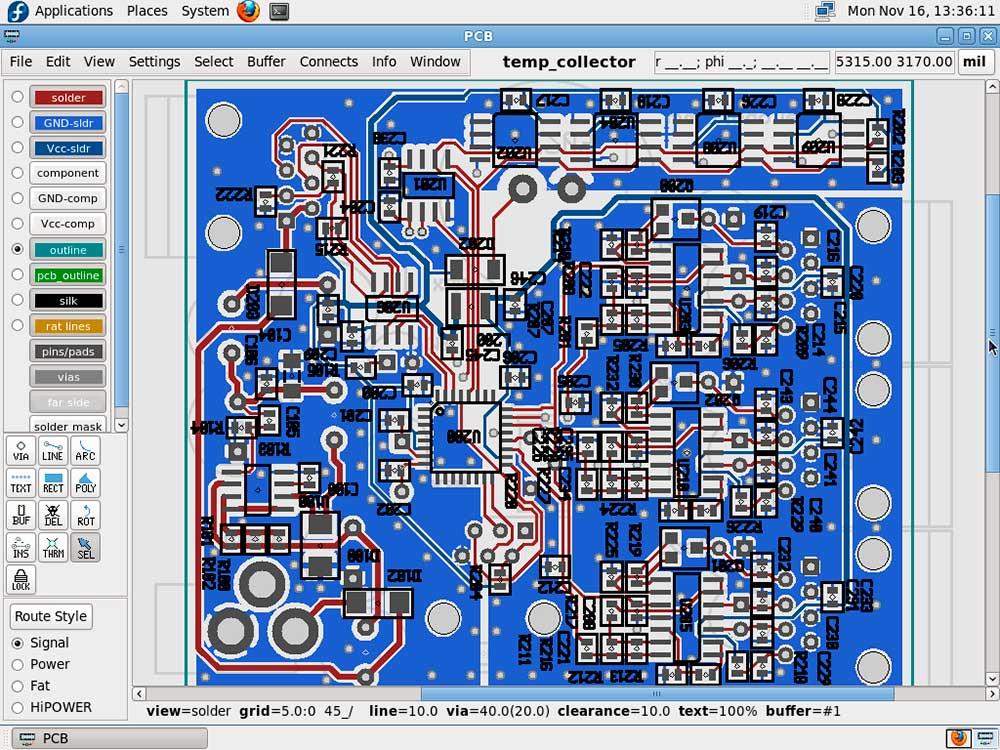 PCB is a specialized editor for cross-platform printed circuits that includes multiple schematic import and export functions, network lists, design rule check, automatic router, and a trace optimizer to reduce design time. It also offers an API to insert new functionalities and supports scripts.
Electric VDSI Design System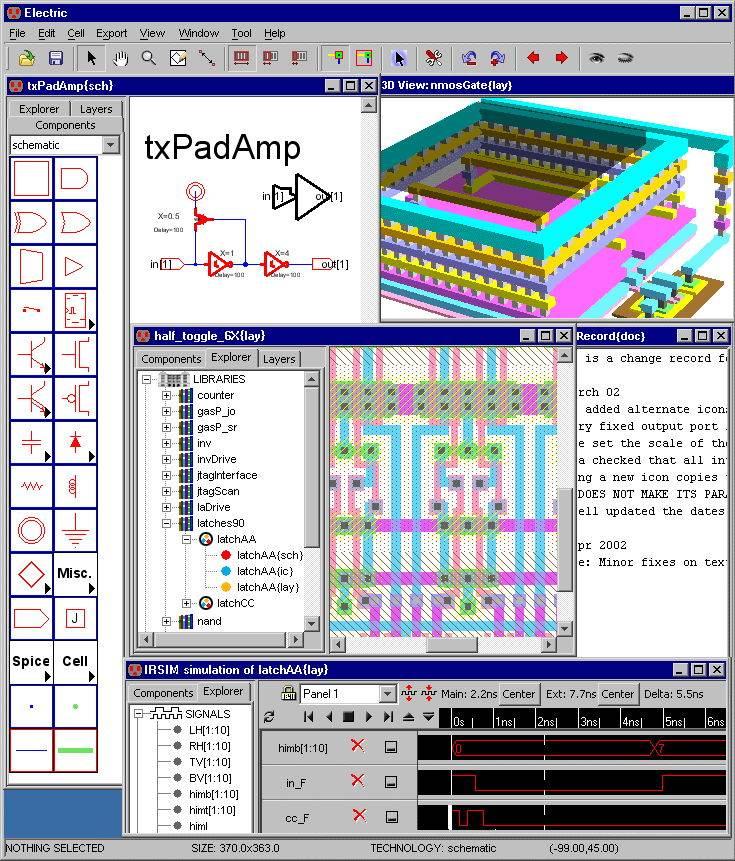 Better known as Electric, this is a totally free and open source program, written in Java, to design and test all kinds of electronic circuits. This software has a series of design rules that allow us to create circuits that are as faithful to reality as possible. Also respect the electrical rules during the simulation.
It comes standard with a large number of devices and technologies to cover absolutely any electrical need that we may have within the simulation. Although its main purpose is to help us outline wiring and electrical components, and check that everything works correctly, it can also be used for microchip design.
Payment programs
Not because they are paid are better, but they do have much more powerful features, meet standards, have much more content and keyboard shortcuts to facilitate the work of creating integrated circuit designs.
National Instruments Multisim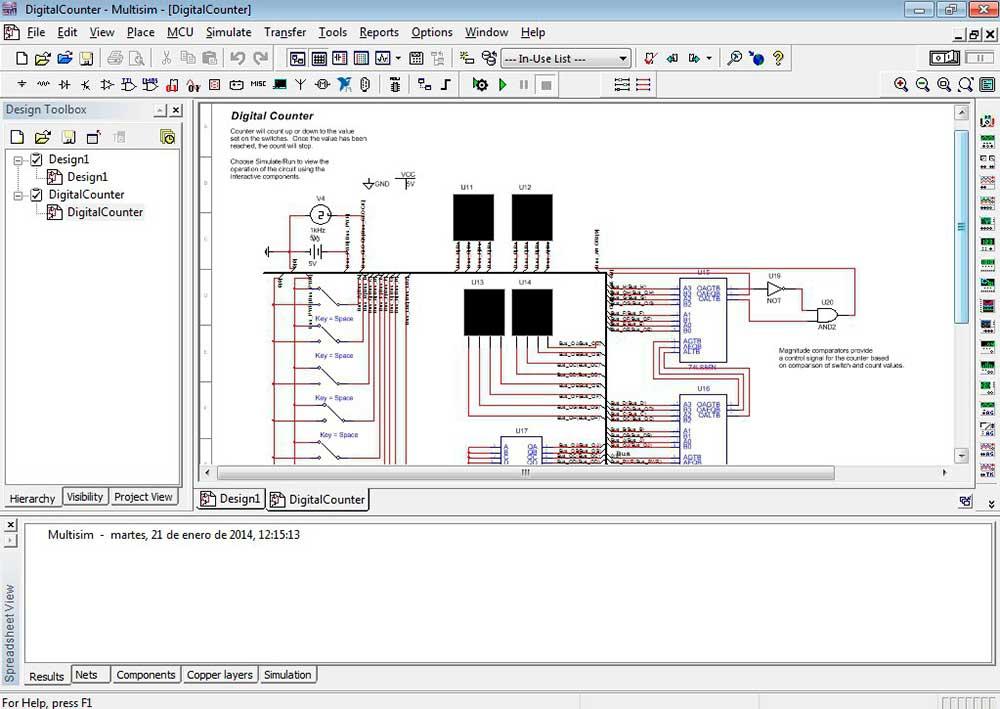 This program is better known by veterans as Workbench or Electronics Workbench, which was the initial name that this software had until they decided to change the name and it was renamed NI Multisim, which is the name it currently maintains.
NI Multisim integrates SPICE simulation that is the standard in the industry and also comes with an interactive schematic environment to visualize and analyze the behavior of electronic circuits in real time. It has an intuitive graphical interface to make it easier to use. It enables you to reduce PCB prototype iterations and save development costs by adding powerful circuit simulation and analysis to the design flow.
Its price is € 685 for one year for students, a base price of € 1,926, a full version of € 3,368 and the professional edition of € 4,985 per year. It is only supported as a Windows operating system for using NI Multisim.
Fritzing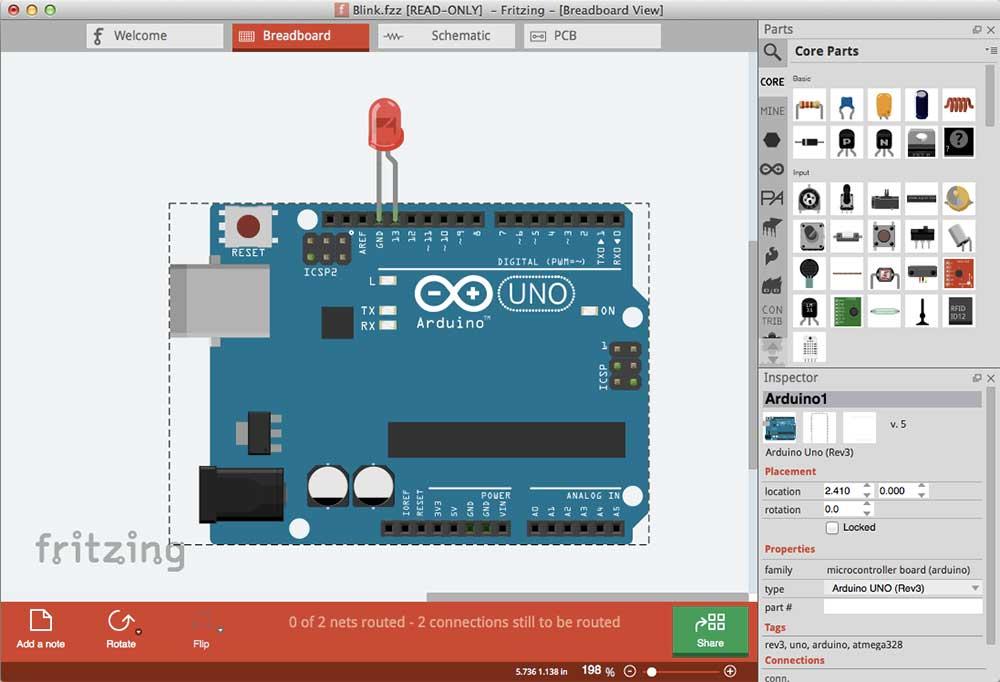 Fritzing makes electronics accessible to everyone as a creative material for everyone, since it has a community in which an ecosystem of creativity is fostered in which users document and share their designs and offer free courses in electronics apart from design and PCB manufacturing professionally.
It does not require installation and is only compatible with Windows 7 or higher, MacOS 10.15 or higher and recent Linux with libc with a version higher than 2.6 and is priced at 8 euros. It is available in many languages, among which is Spanish.
AutoCAD Electrical 2020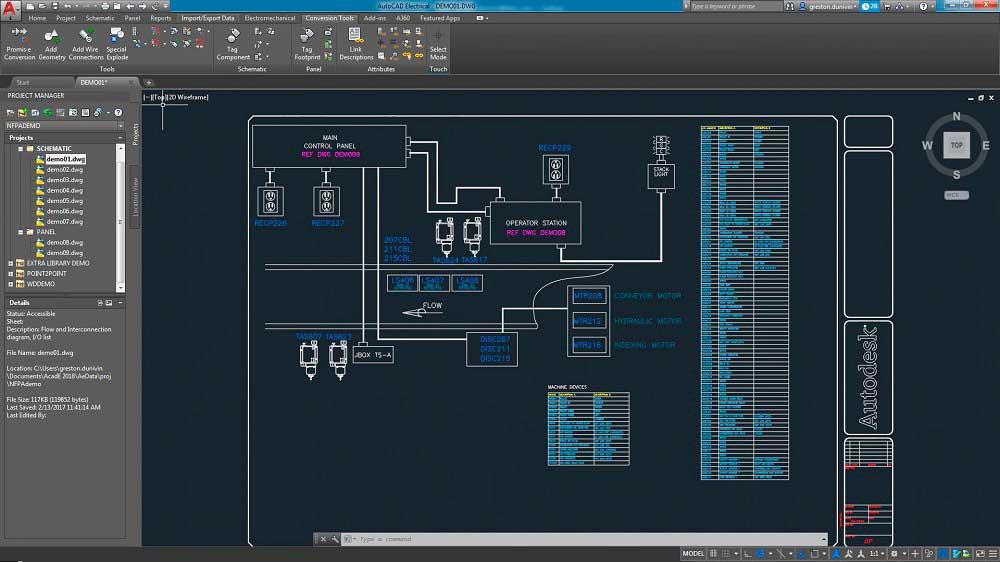 AutoCAD Electrical 2020 has a monthly price of € 279 and is included within the AutoCAD software. It is considered the best software for circuit design and is the best for all electronic engineers looking to make their architectural designs. If you take the time to learn all the functions it has, you are the best to make the best designs effectively and with confidence.
For new users it can be difficult to use and the software is only available for download, it has many keyboard shortcuts that take time to learn. You have a 1-month free trial.
SOLIDWORKS Electrical 2020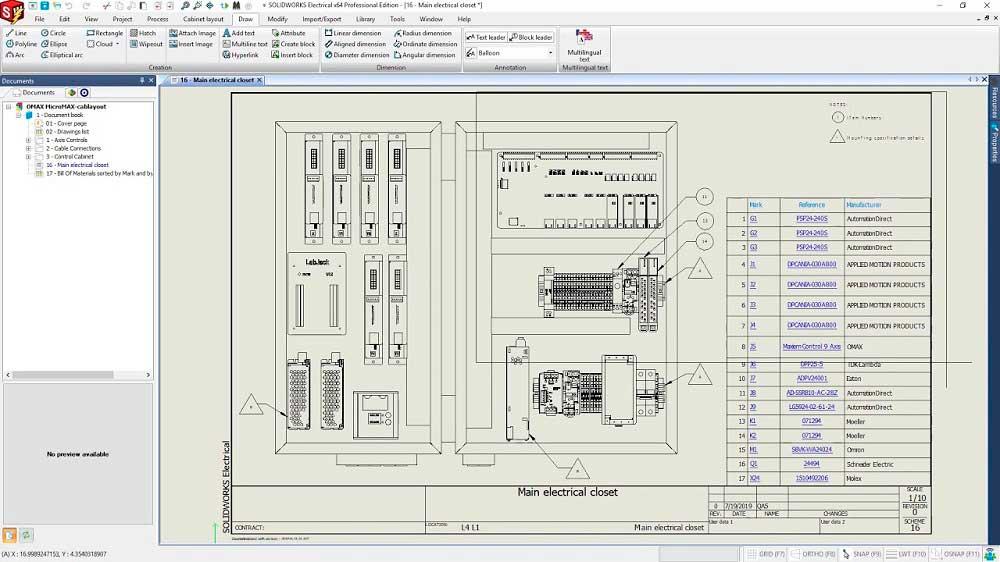 SOLIDWORKS Electrical is great for collaboration with built-in tools to make it easy. It is perfect for developing complex designs in a short time and of high quality. It has an excellent interface to help develop designs quickly and is capable of executing very complex designs. Its integration with other programs is difficult.
So much power requires a computer with a lot of resources. Its price is on demand, although for students it has a price of € 99 + VAT and has the possibility of requesting a free trial.
Design your circuits online
There are web applications and mobile applications both free and paid, but we are going to highlight two: one for its ease of use and the other for the mobile multiplatform support it has.
EasyEDA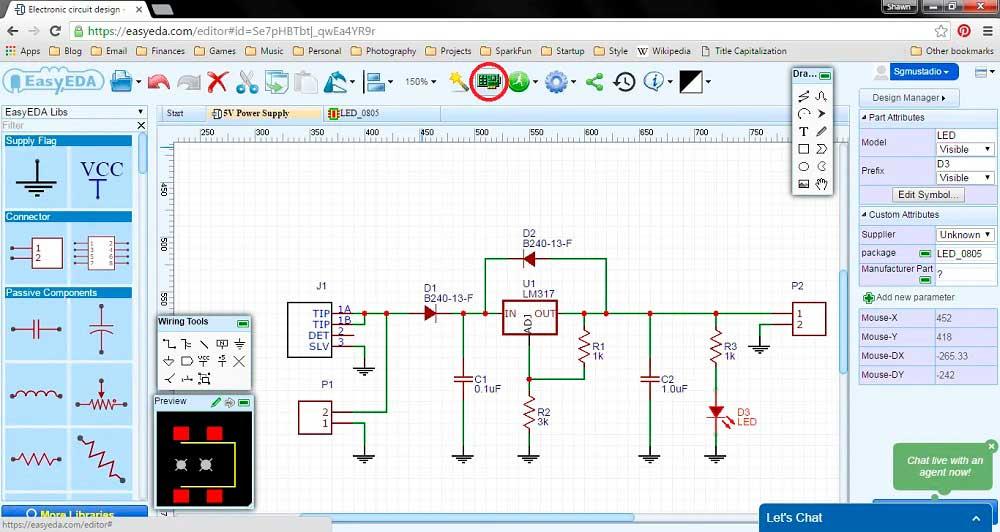 EasyEDA has as main functionalities the design of diagrams with an integrated library, simulate the circuits and design the printed circuits.
It has a version to download the software compatible with Windows 7 or higher 32 and 64 bit for Linux 64 bit and for MacOS 64 bit. It also has an online version.
EveryCircuit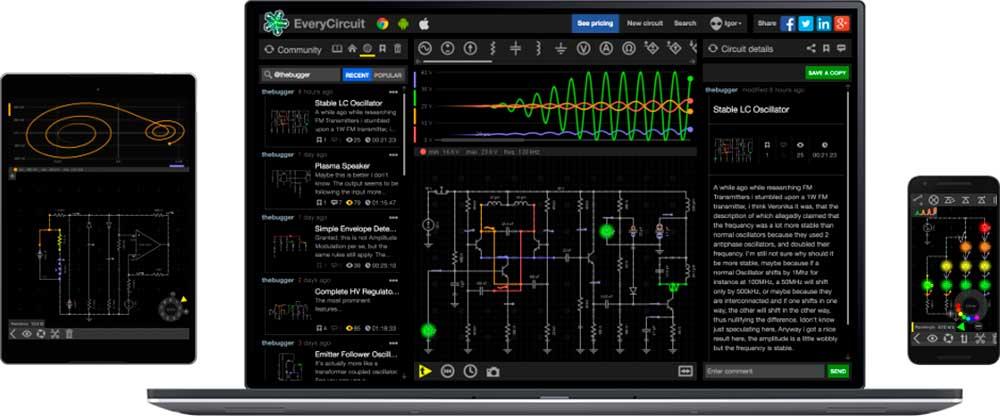 EveryCircuit is available for iOS, Android, and web. It is an application to design and test circuits as if we were using a breadboard. It has the advantage that after having the circuit done, it is easily compatible with any web page and social network. As a disadvantage we have to use all the resources we will have to pay a price of about 13 euros.
Falstad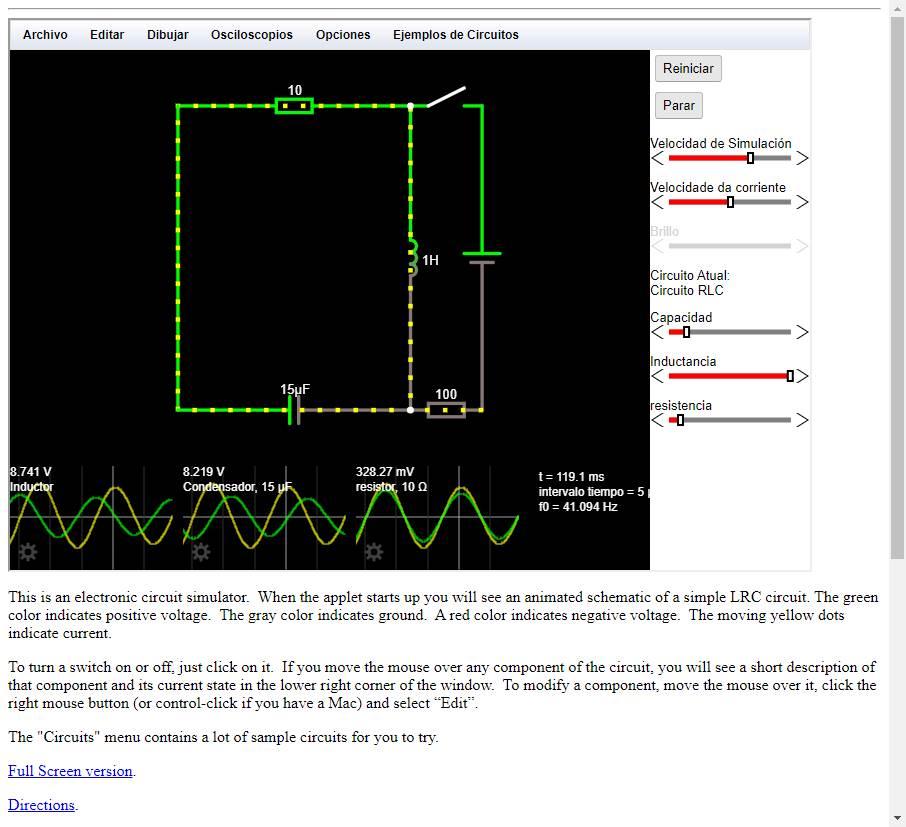 Another alternative that we can use from our browser is Falstad . On this website we are going to find an electronic circuit simulator that, as a base, will load a simple LRC circuit. Below it, as the current passes, we can control both the voltage and the frequency in each of the sections as it passes through each element.
We can turn the circuit on and off according to the tests we want to do, as well as adjust the speed of the simulation and the current. We can also control the capacitors, inductors and resistors. And, if we want to test a specific circuit, we can draw it by adding the elements we need.