Applications
Decorate your desktop by creating animated backgrounds with lively wallpaper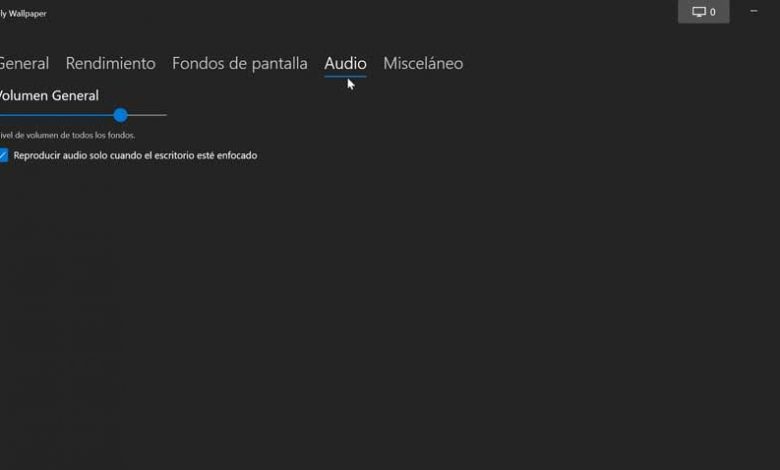 When working with our computer, it is very important to have a suitable workspace, adapted to our needs and needs. That is why the Windows 10 customization section is very important. For this, Microsoft's operating system has the ability to add backgrounds and themes. But if we want to go one step further, we can configure the desktop with an animated wallpaper with the Lively Wallpaper application, which we are going to talk about today.
Lively Wallpaper is a free and open source software, designed to turn our static desktop in Windows 10, into a desktop with a dynamic and animated background. That is why we are facing a customization software that is responsible for betting on all kinds of animated resources so that our desktop looks energetic and active. For this, it allows us to convert videos (MP4, MKV, WebM, AVI and MOV), GIF, emulators, HTML, web addresses, shadows and even games into animated desktop backgrounds for Windows.
This app is packed with useful features focused on user experience. By simply dragging and dropping any file into the application it can be turned into an animated background. It has a preloaded library of animated images that we can use for our backgrounds, as well as compatibility with various monitors with HiDPI resolution. In addition, the application is capable of silencing the audios of the videos while it is running as an animated background to avoid hearing sounds.
In the event that our computer is not very powerful, the animated backgrounds can be paused to ensure 0% use of both the CPU and the GPU to be able to use all kinds of games and applications without problems. In this way, the application is fully integrated with the performance of our equipment to always guarantee that its use does not end up taking a toll on computers that are more modest in terms of resources.
Create your own animated backgrounds in a few easy steps
Once we run the application, it must always run in the background, so when we close the program, the animated wallpaper will also be removed along with it, something that we must take into account.
Set a default background
Once we access the main interface, 15 preloaded wallpapers are shown in the foreground, which we can use with a simple click. It is also possible to view a full screen preview by right-clicking on the option chosen and choosing the Preview background option. We may consider that there are few animated backgrounds that are included, although the great value of this program is the possibility of creating them ourselves from our videos.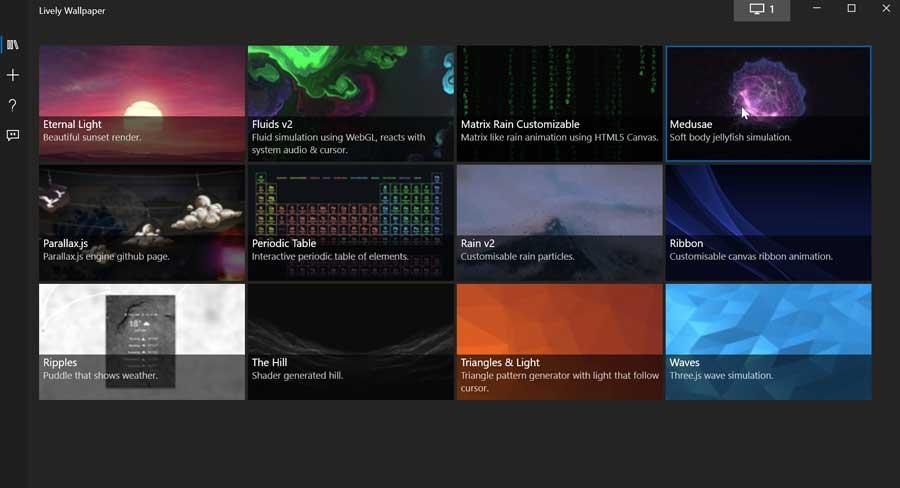 Create an animated background
Creating our own animated background is very simple with Lively Wallpaper. From its main interface we must click on the "+" button that we find in the left column. On the next screen we have three options to create an animated background. In the first one, just drag and drop any file that we want to turn into an animated background. We can also search for any file that we need and that is hosted on our computer through the Browse tab and add it. Lastly, we can convert an HTML page or YouTube video into our wallpaper. To do this we just have to put the address in the URL field.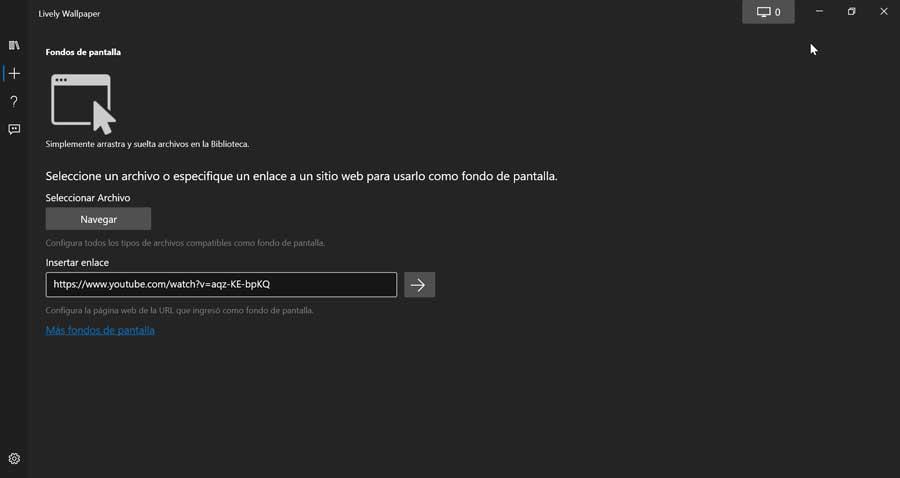 Once we add the file or the URL, a new window will appear. At the top we see the image of the file. Just below we can give our animated background a name, as well as add a description, name the author and his website. Finally, we can export the background as a .zip file and in some cases it will be possible to create a preview of it. Once finished, click on OK so that the program is in charge of making the conversion.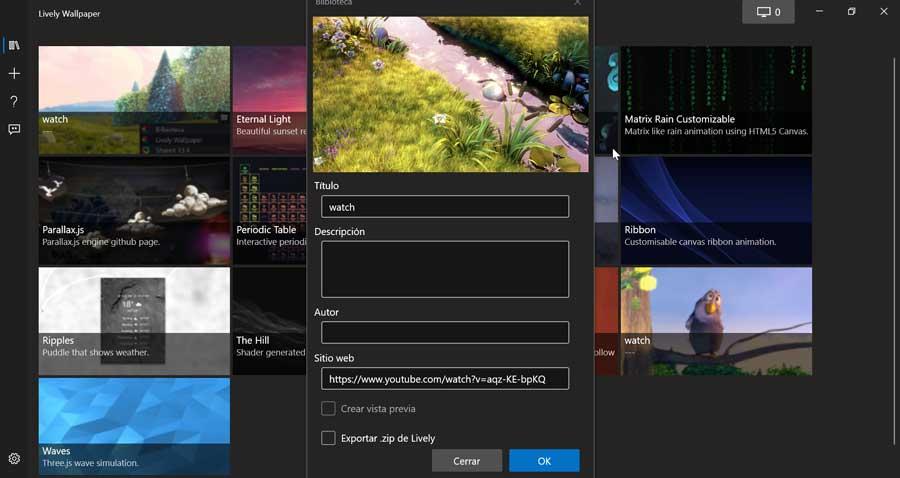 We must bear in mind that Lively Wallpaper has sound output. This means that if the wallpaper that we have created has a sound (for example, a video that we have graded or that we have selected from YouTube), the application automatically converts it into a wallpaper with sound. This is something that we can eliminate from the Settings section.
Settings to configure Lively Wallpaper
To go to the Settings section, we must click on the gear at the bottom left. Next, a new screen will appear, with different screens at the top such as "General", "Performance", "Wallpaper", "Audio" and "Miscellaneous". In this way we can configure different options in each of them.
general
From the General option we can change the language to Spanish and decide if we want the application to start in the background together with Windows to start playing the selected background. We can also change the background of the mosaics, the directory where the wallpapers are saved, as well as the theme between light and dark.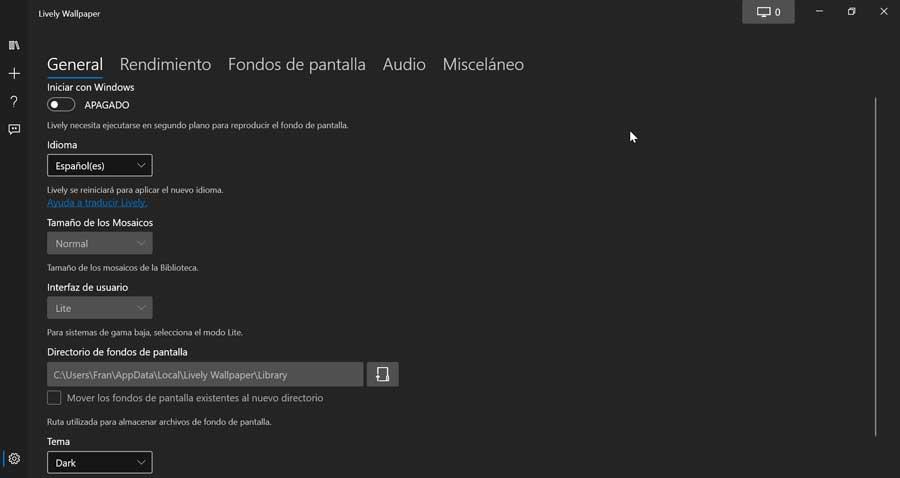 Performance
From the Performance section we can establish rules during the reproduction of the background. In this way we can pause or end the background when we run games or applications in full screen, when running focused applications and when using the battery of our laptop. We can also create screen pause rules, as well as a pause algorithm.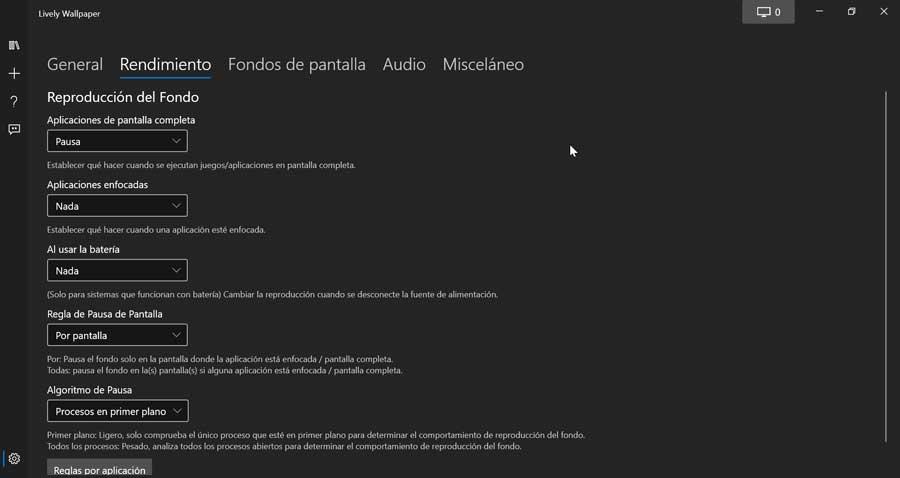 Wallpaper
From the Wallpaper section we can establish the algorithms to resize the wallpaper, select the way to interact, select the video player for those wallpapers that are videos, as well as their quality when Stream or a web browser.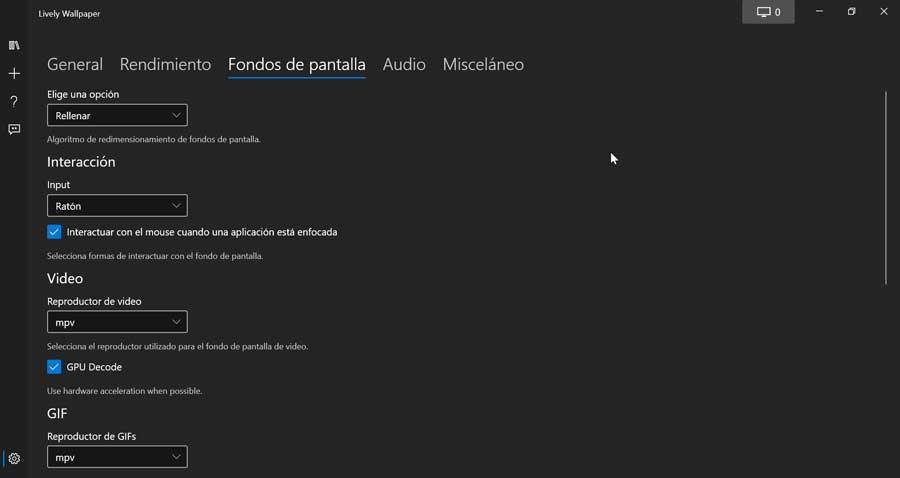 Audio
From this section is where we can configure the general volume of those backgrounds that contain sound, being able to uncheck the Play audio box only when the desktop is focused and reduce the volume to the maximum to avoid hearing the sound of the video that we are using as a screensaver.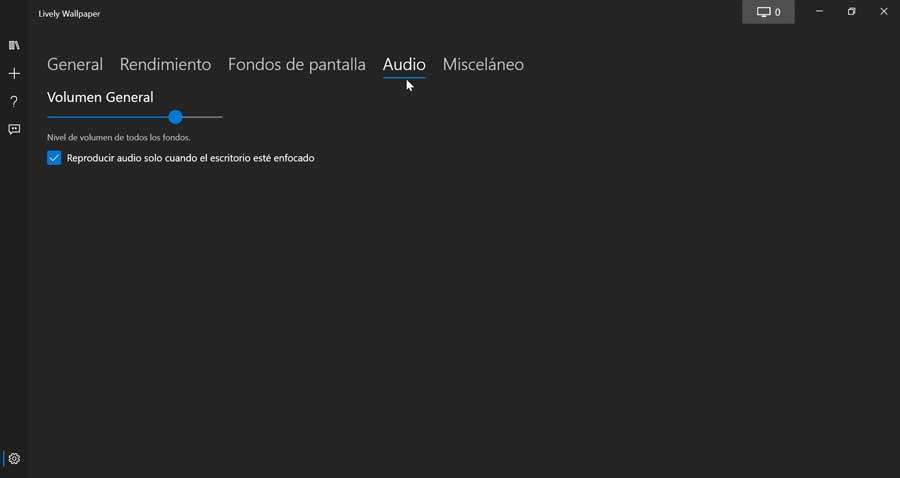 Download Lively Wallpaper for free
Lively Wallpaper is an open source and completely free application that we can download directly from the Microsoft Store . In addition, none of its functions are paid. It is compatible with Windows 10 for both 32-bit and 64-bit versions. By downloading directly from the Microsoft application store we make sure that it is completely free of viruses and malware, so it can be used with complete peace of mind.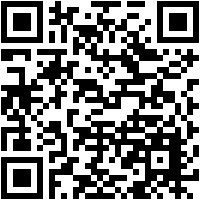 The minimum requirements necessary to use this application are:
Operating system: Windows 10 1903 or higher.
Processor: Intel i3 or equivalent.
Memory: 2 GB of RAM.
Graphics: HD Graphics 3000 or higher.
DirectX: Version 10 or higher.
Storage: 1 GB available storage
Alternatives to Lively Wallpaper
If we are looking for an application with which to create and customize animated backgrounds for our desktop, we propose some interesting alternatives to Lively Wallpaper to consider.
Animated Wallpaper Maker
With this software we will be able to create animated wallpapers with our own images and add a good number of visual effects to make it more attractive. Simply put an image as the background and from there add elements with your editor. We can download Animated Wallpaper Maker from this link.
Splashify
It is a program that allows us to download the best wallpapers for our computer, so that we can decorate our desktop with images of different styles and high quality. All you have to do is download and run the program to have access to its extensive catalog where you can download the desired image so that it appears automatically as a desktop background. We can download Splashify for free from here .
Desktop Live Wallpapers
This application incorporates a wide range of animated wallpapers for our desktop. It also allows us to load our video files to configure them as animated backgrounds. It has support for multiple monitors, at least 3 and several DPIs. These moving backgrounds stop playing when our desktop is not visible so as not to use system resources. It can be downloaded for free from the Microsoft Store.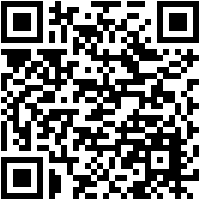 Developer: Chan Software Solutions