Applications
Create and edit vector graphics with these alternatives to adobe illustrator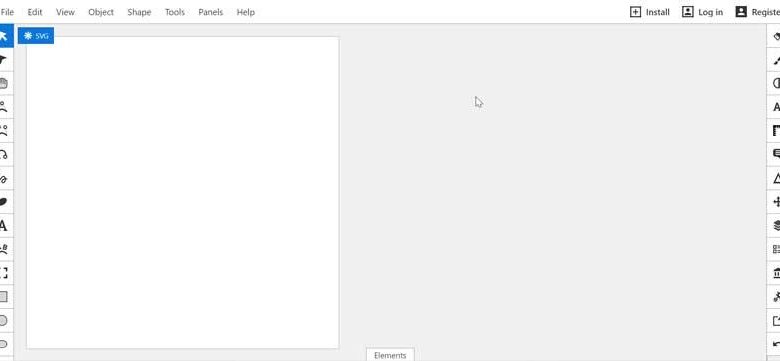 If we need a program to make graphics of all kinds such as logos, drawings and designs, Adobe Illustrator is the most popular and leading tool in the professional sector due to its large number of options. Despite its great reputation, there are also other tools that can be equally useful, especially if we are not going to need the more advanced options that Illustrator offers us. Therefore, if you are looking for a tool with less complex tools to use, today we collect the best alternatives you can find to Adobe Illustrator.
Unlike bitmap graphics, vector graphics are a series of graphics that are drawn using mathematical functions, vectors. Hence its name. Generally, these types of graphics are usually very simple (they are not precisely photographs) and are made up of simple geometric shapes. Their main advantage, apart from the fact that they are very easy to create, is that we can resize them without problems, without losing a single pixel of quality. This is because, being vectors, they can be made larger, or smaller, simply by multiplying the vector by a number.
What is Adobe Illustrator
Adobe Illustrator is a vector graphics editor with which we can edit and modify all kinds of images formed by geometric objects dependent on each other, through a workspace called "art workshop", where we will have all the necessary tools to carry out these modifications. With the help of this powerful tool, we can enlarge an image as much as we need without losing quality, which is why it is very useful for developing a company image or logo. Therefore, it is an application widely used both in professional drawing, web layout, editorial or film design or mobile graphics.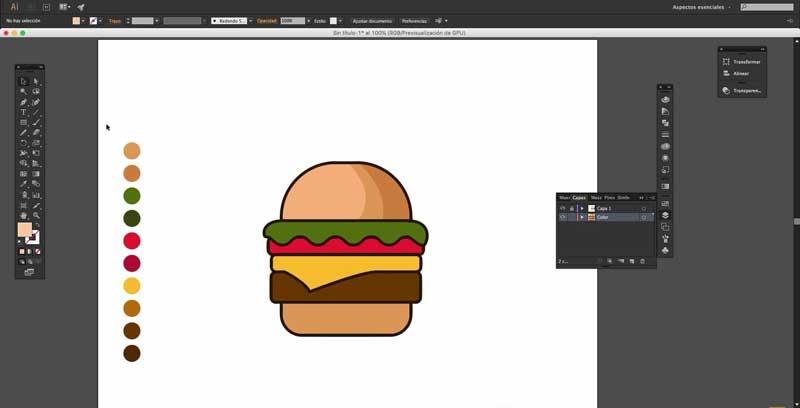 Adobe Illustrator has a cost of 24.19 euros per month, and is part of the Adobe Creative Cloud suite. We can buy this software to start working with vector graphics from the Adobe website. Or we can also choose any of the following alternatives.
Best alternatives to Adobe Illustrator
If we are looking for a vector graphics editing program that can replace Adobe Illustrator, we will tell you what may be the best alternatives that we must take into account.
Inkscape, the most popular free and open source alternative
Inkscape is a powerful vector drawing editor and digital retouching with which we will achieve great results without having to use complicated operations. We will have support for an infinity of digital graphic files, as well as the necessary tools to draw all kinds of figures and lines, being able to modify each element without affecting the rest of the composition. In addition, we will have a wide selection of filters and effects to retouch the color of an object, add textures and achieve the most professional results for our work.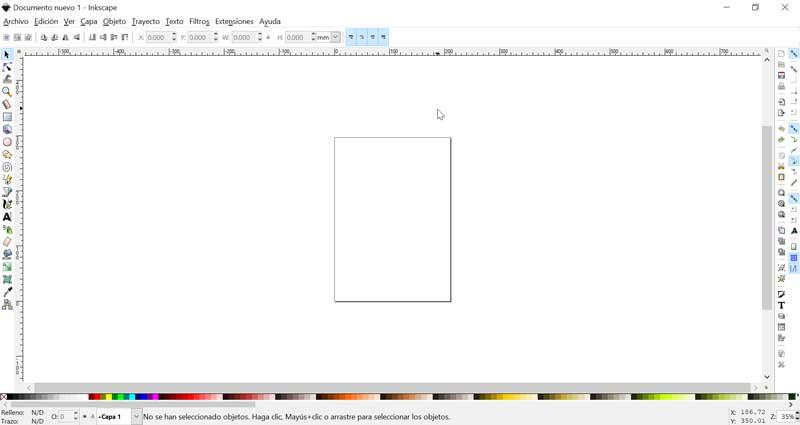 This program is open source and multi-system, so we can use it on computers with Windows operating systems. Mac OS and Linux. You can download it for free from this link .
Xara Designer Pro, ideal for retouching images and layout webs
Xara Designer Pro is a complete tool for retouching images and web layout, with which we can improve the quality of our photographs by adding all kinds of shapes, vector paths and text, as well as giving interactivity to images using its layout function. We will have all kinds of effects and templates to create all kinds of content such as forms and galleries. We can also quickly configure any type of text and comfortably manipulate all its pages with just drag and drop.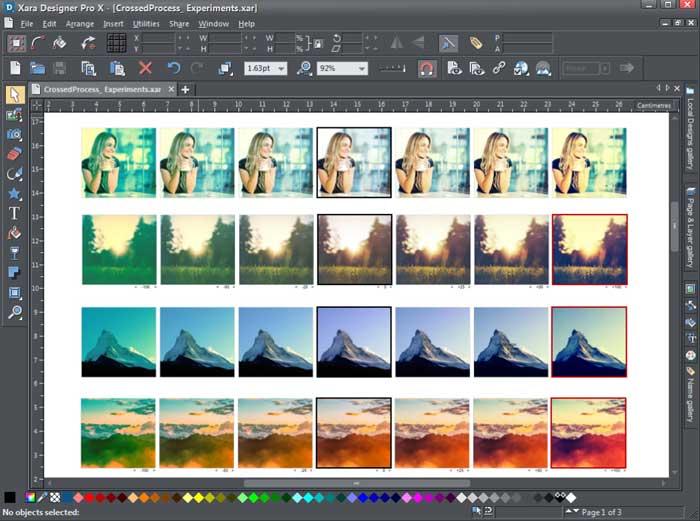 Xara Designer Pro has a high cost that amounts to 299 euros. There is also a trial version available that we can download from here .
Gravit, to design vector graphics like a pro
Gravit is a multiplatform vector graphic design tool that is characterized by its extreme precision in handling units such as Pixels, MM, CM, etc., from the beginning until the end of the work. It has many pixel design features, plus fill, effect, and border tools, among others. We can also import sketches, design models and all kinds of transformations, as well as support for layers, pages and smart objects.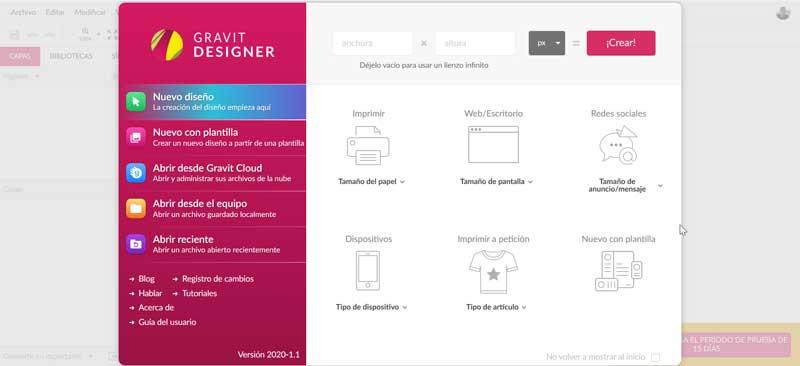 Gravit is a multi-system application so it is compatible with Windows, Mac OS, Linux and Chrome OS computers. You can download it for free from this link .
CorelDraw, makes first level vector drawings
CorelDraw is a powerful software with which we can make all kinds of vector drawings, such as logos and digital illustrations, catalogs and brochures. It has all kinds of tools for drawing, vectoring and editing photos and graphics, ideal for all kinds of designers to publish web pages or make all kinds of mockups for printing, among other functions. In addition, it can be used for the preparation of high-quality plans so it can also be used by both students and professionals of Architecture .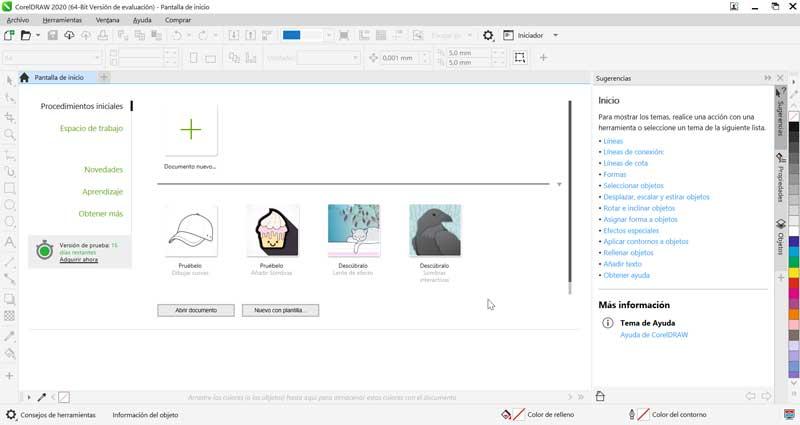 CorelDraw is compatible with both Windows and Mac OS computers. It is a payment tool that has a cost of 719 euros in a single payment, or an annual subscription for 349 euros. We can download a 15-day trial version from here .
Affinity Designer, aimed at Advertising and Design professionals
Affinity Designer is a tremendously versatile tool with which we can create all kinds of vector graphics, so it is aimed at professionals in Advertising or Artistic or Web Design. Its 64-bit system is capable of taking advantage of all the hardware of our equipment for better performance. It has all kinds of tools to work with vector design, from pens to gradient functions, with the possibility of creating a personalized workspace to make the most of our productivity.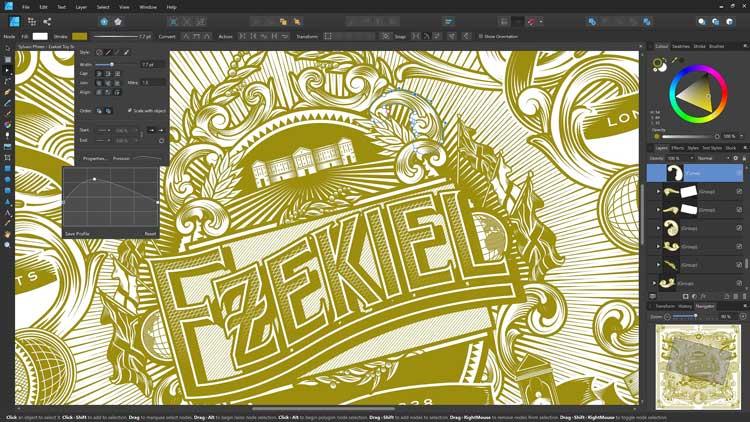 Affinity Designer is available for both Windows and Mac at a price of 24.50 euros. We can also download a 90-day trial version from this link .
SVG-Edit, web tool for vector designs
SVG-Edit is a web tool that offers us the most basic functionalities to be able to create our own vector designs, putting at our disposal a large number of utilities such as editing nodes, changing the color of the edge, rotating shape, changing fills, etc. We can use it comfortably from our web browser and download the files of our illustrations to our computer. It is an application recommended, above all, for users with some experience in working with vector editors.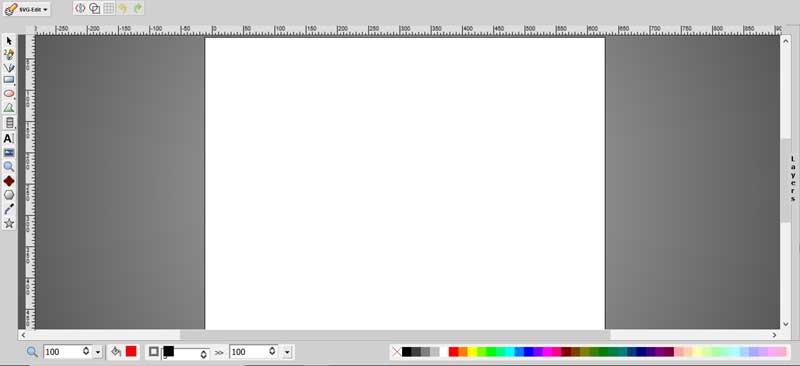 SVG-Edit is an open source application and can be run for free from any browser from here and then click on "Releases".
Vectr, the vector graphics tool for beginners
Vectr is a vector graphics design editor that is mainly intended for new users, with which they will be able to draw geometric figures, draw lines with the drawing tool, insert text and upload images. It has a differential feature such as the ability to share our work through a URL so that whoever receives it can edit a copy of the work, so it can help us. It has a comfortable and accessible interface and presents a good range of features.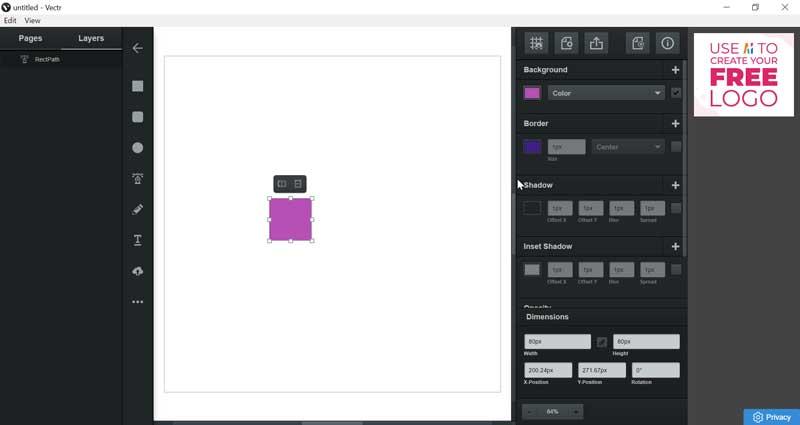 Vectr is a multi-system application so it is compatible with Windows, Mac OS, Linux and Chrome OS operating systems. It is completely free and we can download it from this link .
LibreOffice Draw, free vector graphics editor
LibreOffice Draw is a vector graphics editor with which we can reproduce from simple diagrams to artistic 3D drawings. It has an intelligent Connector that will allow us to define our own connection points. It has a system of grid points, viewer of measurements and dimensions and management of layers. Draw is perfectly integrated into the LibreOffice.org suite, which allows you to easily exchange graphics with the rest of the components.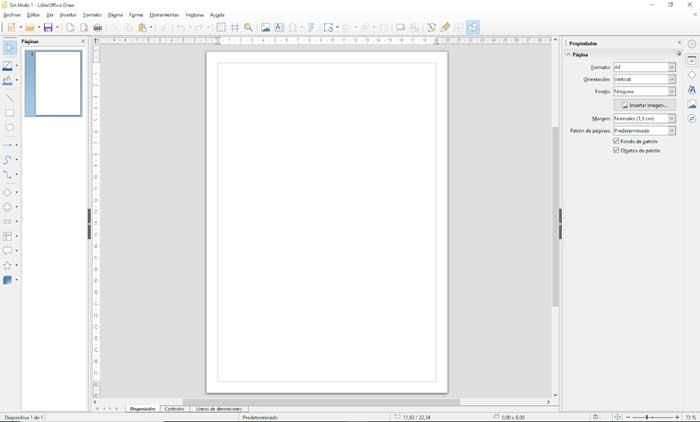 LibreOffice Draw is compatible with Windows, Mac and Linux computers and we can download it completely free of charge from here .
Boxy SVG, ideal for both inexperienced and advanced users
It is an SVG editor created by Web Platform that is aimed both for inexperienced users and for designers and illustrators. It has a very simple interface, through which we can create illustrations, icons and objects of all kinds. It is characterized by having a range of tools, with different design and editing profiles. The application has a rendering engine based on Chromium, making it ideal for editing any content that will later reach web and desktop browsers. In addition, it has support for various operations such as join, subtract, exclude, close, reverse, as well as basic operations such as align, rotate, flip and group, etc.
BoxySVG is a paid web application that we can access from $ 9.99 a year, clicking directly from this link .