Applications
Control and open ports from windows with simple port forwarding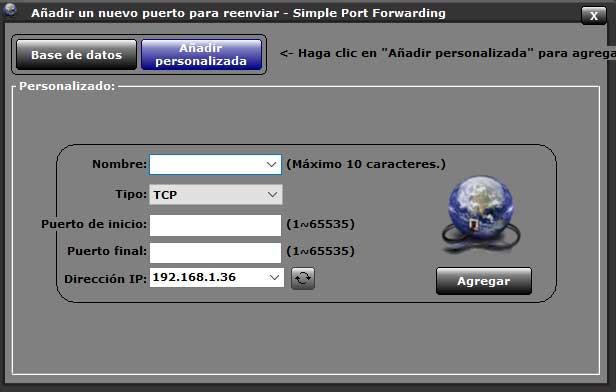 When it comes to connecting and using the Internet on a day-to-day basis with our computers, there are several components that come into play. One of them is the router itself that is usually provided by the same provider with which we contract the service. At the same time, there are programs that help us manage it, such as Simple Port Forwarding.
The truth is that in most cases, as with most users, they do not usually touch the configuration of this device. If anything, the default password is usually changed, but the rest of the parameters are left as they come from the factory. But that is not always the case, since there are times when we need to carry out certain changes in the configuration of the product as such.
If necessary, the most common is that we access its configuration from any browser using the gateway 192.168.1.1. We will also need a password of our own that is usually indicated on the router itself. However, there are programs that partly facilitate this type of work, as is the case with this one that we are going to show you. Specifically, we refer to Simple Port Forwarding, a free application that may be of great help to many.
What Simple Port Forwarding offers us after installing it
To give us an idea of ​​what we show you here, as we mentioned, we find a free program. This was created largely to help us manage the ports that are part of the router itself . Of course, this is something that we can carry out through the program's own window. This avoids us, in most cases, having to access the router's web interface to open ports, as we mentioned before.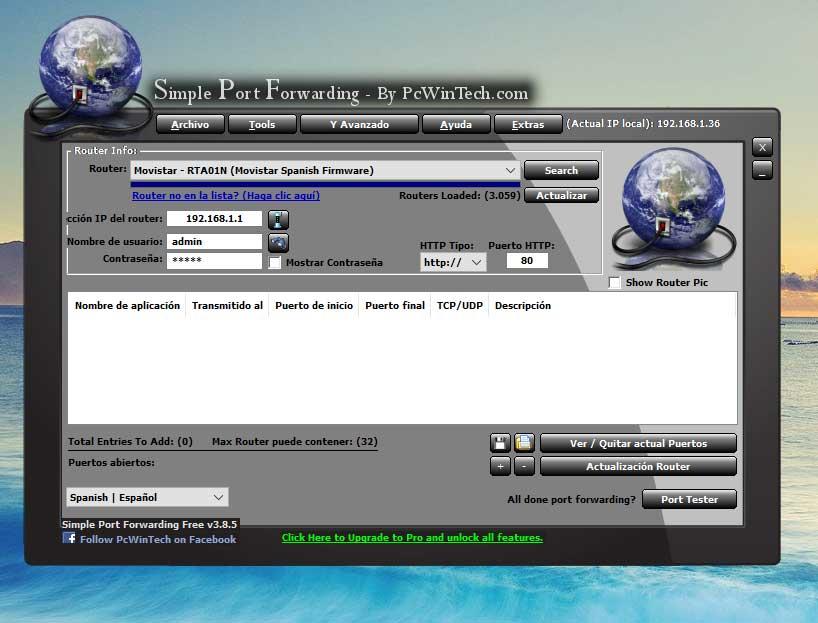 Therefore, in the event that in certain circumstances, or for certain programs we need to open certain ports easily, this is a good solution. We can do all this comfortably from Windows thanks to the application that we are talking about in these lines. The program has support for a good number of routers and the first thing we do is look for ours. In case we cannot find it, we have the possibility of requesting that it be added or looking for another compatible one.
It is worth mentioning that the application itself is capable of detecting the IP of the router, or even offering us its own window with the web interface for access. Also, if necessary, you can convert our network address into a static one for a while, or change the DNS servers that come by default.
Take advantage of Simple Port Forwarding when switching ports
Say that the program as such has support for multiple languages and that in this way its use is more comfortable for us. This is a selector in the lower left corner where a drop-down list appears. At this point, something we should know is that Simple Port Forwarding knows the ports used by hundreds of applications that need to open them for their correct operation.
To do this we just have to take a look at the secondary window that opens next to the main one. From here we have the possibility to select the program for which we want to open ports, for example. We tell you this because it will be one of the most common tasks that we carry out with this program. In it, as we said before, we find a section that allows us to set our IP as fixed.
How to modify ports with the program
On the other hand, in the section that is indicated with the number four, we see a button that is the one that allows us to interact with the ports. To do this we just have to click on the button Do it now.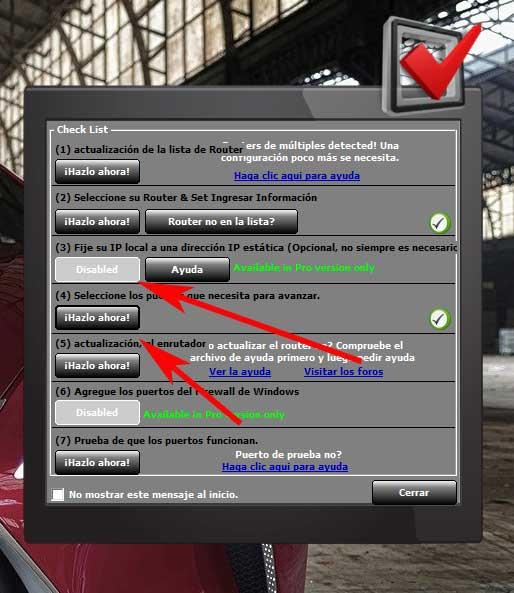 At that moment, a new window will appear on the screen from which we have the possibility to select the specific application with which we want to work. And it is that Simple Port Forwarding stores the necessary port configuration for many of the programs that we use regularly. In the same way we have the possibility, from this same window, to add a new configuration for any other software . Well, in order to access the list of programs that we are discussing, we just have to open the drop-down list that we find.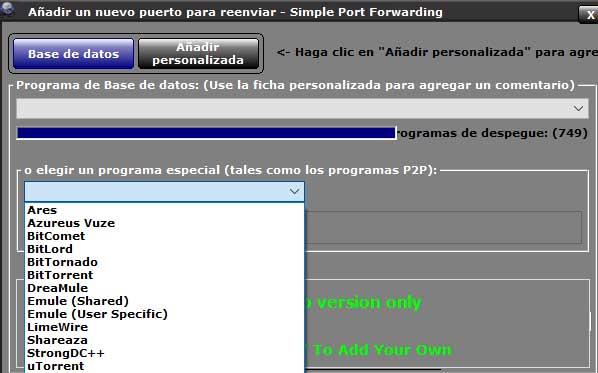 Here we see a good number of P2P network clients , which are one of the most common types of software for which we will need to open certain ports.
Change router ports manually
In the same way, we have the possibility of creating a custom action for port management from the Add custom button. This will lead us to a new configuration window where we will have to enter a series of more specific parameters than in the previous case.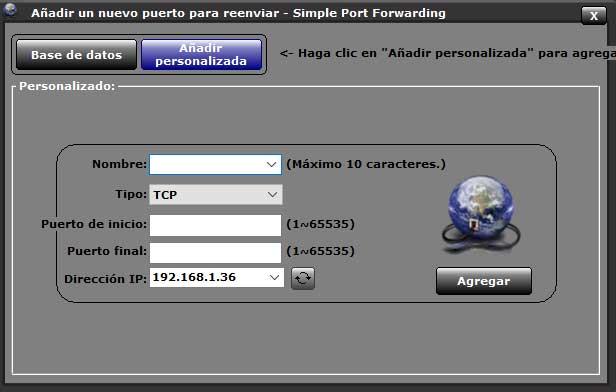 Here we can already specify a name for the new task that we are going to define, as well as indicate to the program the type of connection, or the ports with which we will deal.
How to download Simple Port Forwarding for free
As we have already told you, this is a software that has been with us for a good number of years and that we can use completely free of charge. At the same time, it is worth knowing that its developer offers us both an installable version of the application and a portable one. In this way we can install Simple Port Forwarding in Windows easily, or carry it on a USB memory to use it whenever we need it. In both cases, to achieve this we only have to access the official website of its developer from this link .
Other alternatives to Simple Port Forwarding
Multi Port Forwarder
This is another powerful application to work with the ports of our router. Among other things, it modifies and improves traffic through a combination of incoming and outgoing addresses, the use of the TCP / UDP protocol , ports, IPs, etc. This will allow us to have much more control over our connections in Windows, all thanks to Multi Port Forwarder. This is a free program that we can download from here .
PortForward
This is another interesting proposal in the same sense that allows us to forward ports from any router to any program. What this program really does is make things easier for us by configuring the router's port forwarding automatically. At the same time it increases security in this regard and optimizes connections to be faster and more reliable. We can test all this from this link .