Applications
Change your profile image and create your own avatar with these websites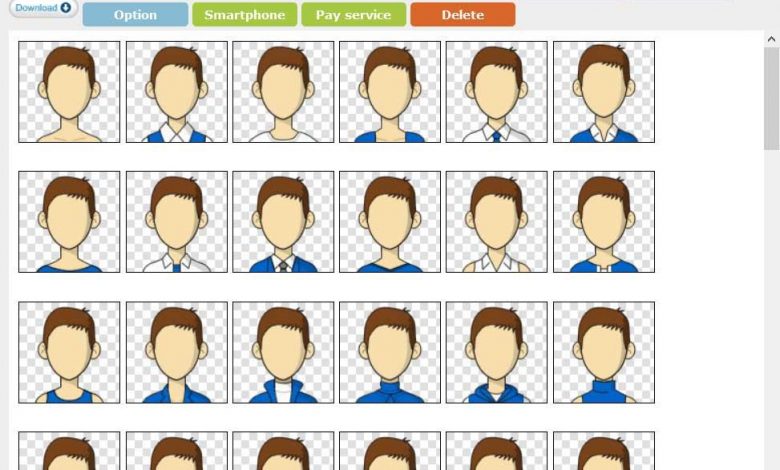 Nowadays, profile images are becoming more and more fashionable, especially in social media applications such as Twitter, Instagram or WhatsApp. Many users choose to put their own profile photograph, although more and more avatars are being used that represent us and that also help us protect our privacy. Therefore, today we are going to see which are the best websites where we can create our own profile photo or customize our avatar.
Surely we will not know that the term avatar comes from the Sanskrit word avatâra . Within the Hindu religion, the avatar is considered the incarnation of the god Vishnu, capable of adopting an animal or human appearance. In our days, far from being a god, an avatar is nothing more than a virtual image that can represent each day in one way or another on the Internet.
When it comes to obtaining our profile image, it is possible to download any photo from the Internet, be it an animated image or our favorite character that represents us, without the need to create any creation. But if, really, what we like is to be able to create that "virtual being" that resembles us with its own traits that distinguish us from the rest, then we will have to create it on our own.
Creating an avatar from scratch is a complex task and requires some advanced knowledge of creating and editing images. Therefore, if we want to create our own personalized avatar or profile photo, there are much simpler ways that will result in sure success. And we have at our disposal a wide variety of pages with free online tools that offer us the possibility of creating our own avatar easily and quickly .
Websites to create an avatar or profile picture
Get Avataaars, create an avatar and turn it into a stickers for WhatsApp
This page allows us to easily create our own personalized avatar in a few steps with surprising results that will be to our liking. We can choose between creating an avatar with a circular or transparent shape . If we choose transparent, it can also be used to create our own stickers for WhatsApp . Among the change options, we can choose the facial reactions of our avatar. We can also choose the type of hair and color, the color of the eyes and add all kinds of accessories such as clothes or glasses and different types of skin. Once the creation is finished, we can download it with a single click. Its main drawback is that it is in English, although it is also easy to interpret and understand.
If you want to create your profile picture or avatar with Get Avataaars for free, you just have to access their website .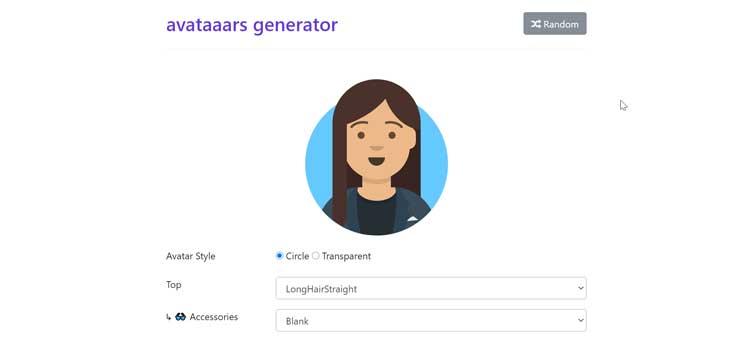 Carton.Pho.to, with all kinds of effects for our avatar
This impressive website can help us transform our face to make our avatar . It is as simple as uploading our photo to the platform and we can transform our face by adding all kinds of realistic emotions. In this way, we can get a flirtatious wink, a pleasant smile, a sad face, a surprised face, among many more. We can also turn our common face into a tough guy, an octopus head, a troll, an alien, etc. In addition, we can add different effects to turn our face into a cartoon
To make your own avatar for free from Carton.Pho.to it is only necessary to enter its official website .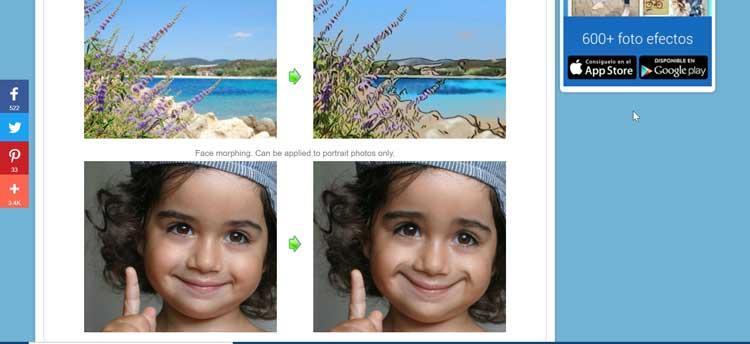 PowerPuff Yourself, create your own Powerpuff Girl
If we are passionate about the Cartton Network, this website gives us the possibility to create our own avatar or profile photo inspired by the Powerpuff Girls . We have the possibility to choose practically all kinds of features of our toons, such as the color of the skin, eyes, hair, mouth … we can even add a beard. We can also configure all your clothes to customize it to the maximum. Once finished we will have a profile background completely adapted to your design. Its only drawback is that it is aimed mainly at fans of the Powerpuff Girls, since it is the only model available.
If you want to create your own personalized avatar with PowerPuff Yourself, it is as simple as accessing their website for free .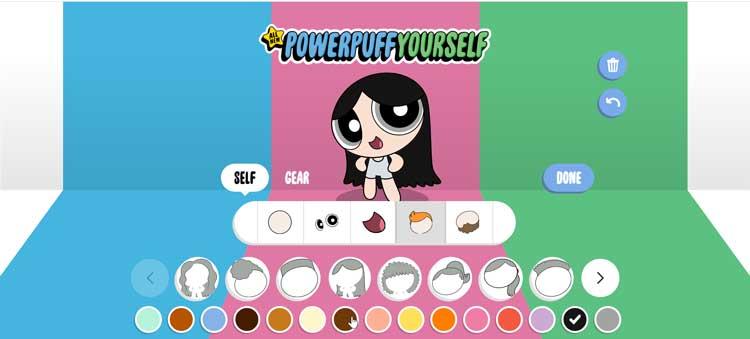 Doppelme, one of the most popular websites to create avatar
It is one of the most famous websites to create our avatars and profile photos, since it is very easy to use and allows us to have our image finished in a few steps. One of its points in favor is that the page does not work with Flash or Java, nor will it be necessary to download any application. The web will guide us step by step to create our character, from the gesture of the face, to the color of the skin, as well as the clothes we want to wear, making our avatar unique. Its main point against is that during the creation of our avatar it will ask us to register, although it is a free process.
To start using Doppelme to create our avatar, just click on this link.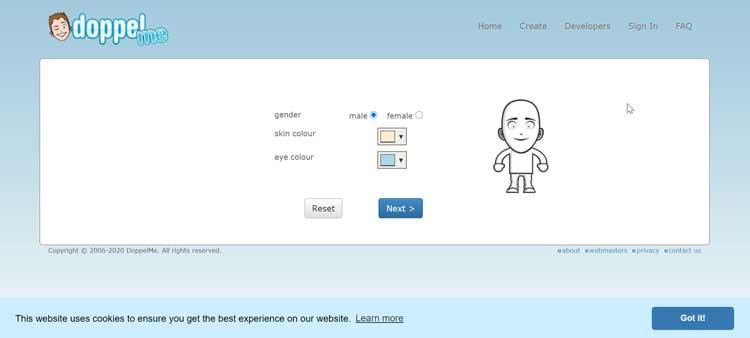 Face.co, create avatars in PNG and SVG format
It is an ideal website to create our own personalized avatar, since we can select our gender and choose from a wide variety of features such as the shape of the face, mouth, nose, eyes, skin … In this way we can customize everything to the millimeter and obtain as a result an unmistakable and own avatar. Furthermore, the Avatar Generator is based on SVG (Scalable Vector Graphics) so it is supported by all browsers and does not depend on the screen resolution. When downloading our avatar we can save it in both SVG and PNG files (in two sizes) in order to obtain a clean and perfect image.
To create your avatar on Face.co for free, you just need to access its website .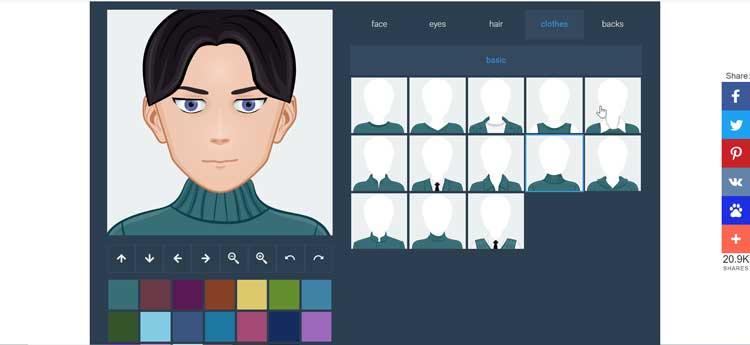 8Biticon, create your retro avatar
This website to create avatar and profile photos aimed at all those users who love retro and the golden age of 8 bits . From it we can create our avatar by choosing different types of background and facial characteristics. We can choose the gender, the face, the clothes, the hair or the eyes, as well as the clothes and accessories. It may not be as complete in terms of available resources as other websites, but the fact that we can create our own pixelated avatar will surely be a determining factor for many users.
Creating your retro avatar with 8Biticon is free, so access their website by clicking here.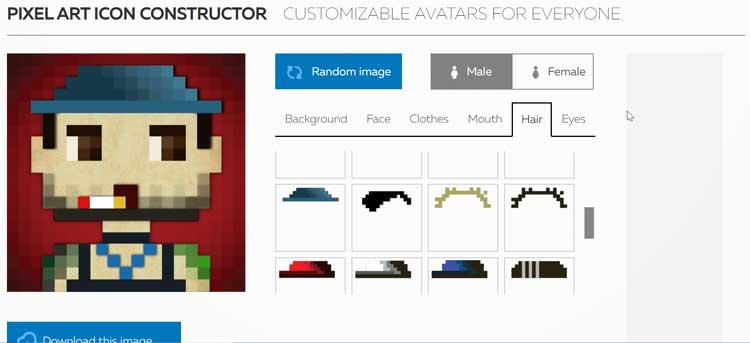 Southpark avatar, for fans of the South Park boys
If you are passionate about the classic South Park drawings, this website will be perfect for you to create your avatars, inspired by the famous characters from the television series. We can choose an avatar from your gallery, select one at random or create a South Park avatar with a multitude of different customizations . We will start with a blank figure and we can choose the underwear and all the accessories to complete our avatar. Its main drawback is that it is a heavy website in terms of content and the elements take a long time to load.
If you want to create your avatar with the South Park characters for free, just click on this link .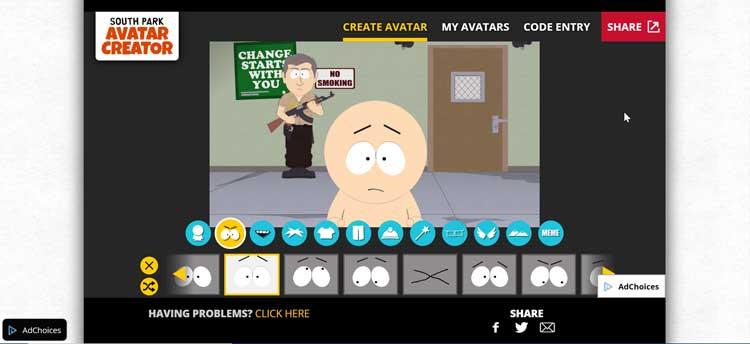 Cartoonify, create your animated and funny avatar
If we want to create an animated and fun version of our avatar, Cartoonify is a great option. It has more than 300 graphic parts with which to customize our avatar. It will be enough to just choose the face, eyes, hair, clothes and even the background. The result can be downloaded as either an SVG or a PNG file to share it on networks and even add it to  Gravatar  very easily. Its main drawback is that it is not as fluid a website as others, although it should not be an obstacle to easily create our avatar or profile image.
Create your own avatar from Cartoonify by accessing its official website .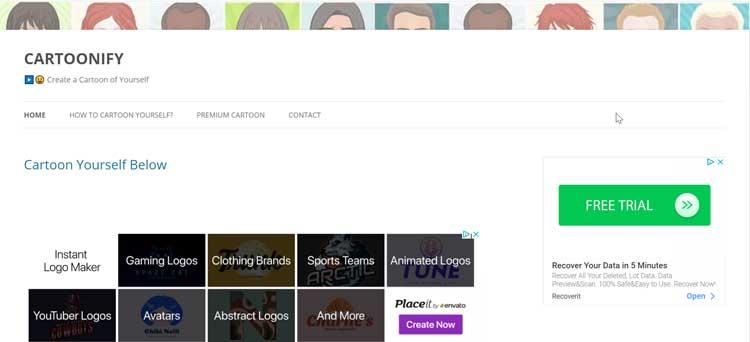 Twitter Icon Maker
Despite its name, this is an alternative to create personal avatars that will be of great help to us for these purposes, valid for multiple platforms. For this, all we have to do is access the official website of the platform from this link . Once inside and without having to install anything on the PC, we can start the characterization process.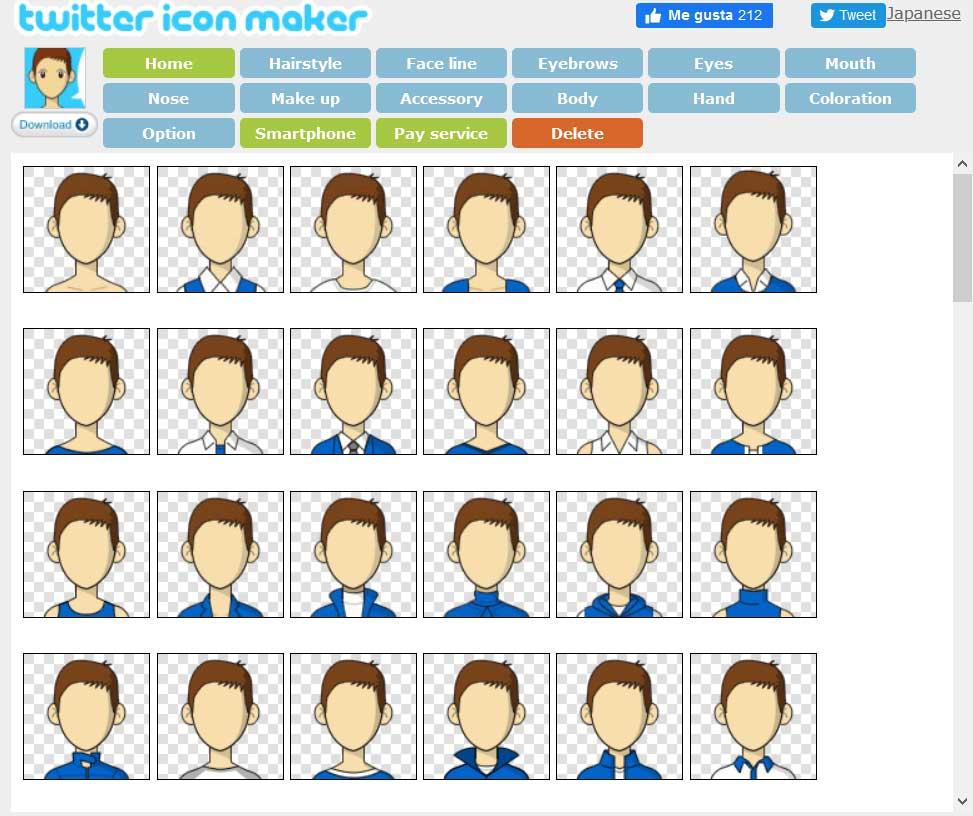 At the top of the window we find a series of face components that we will have to customize for the avatar . The web application itself gives us a series of own designs for each of them so that we can choose the one we like the most. At the same time we have the possibility of creating a random avatar, just click on the Randomizer button. Therefore and thanks to all the customization elements , the possibilities here are many, with which we achieve excellent results.