Applications
Change your hard drive and clone sites data with thess programs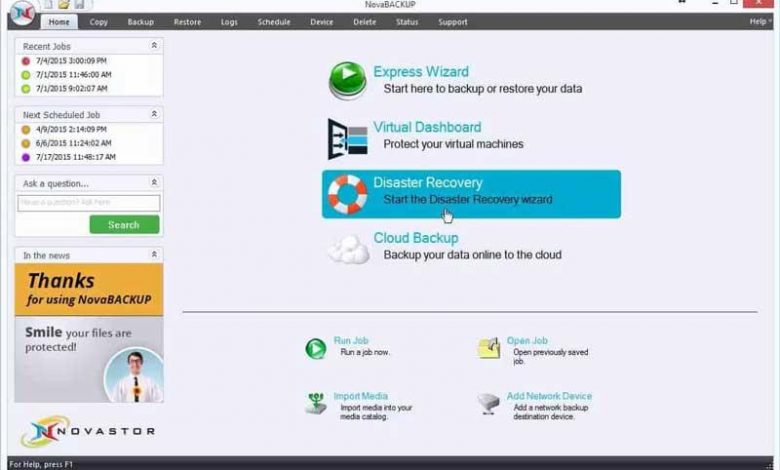 Cloning a hard drive can save our lives and save time in many different scenarios. For example, a cloned in time can save us from an imminent failure of a hard disk, having the entire operating system and all the data as it was on the original disk. It can also help us move Windows from a hard drive to an SSD, or to a higher capacity hard drive, without having to format and configure the operating system from scratch.
Operating systems do not offer us tools to clone one hard drive to another. Therefore, if we want to carry out this task, it is necessary to resort to advanced tools and programs that allow us to do so. In fact, there are many advantages that we can obtain from a process like this. That is why current programs for this, like the ones we are going to show you below, try to make things much easier for us in this sense, as we are going to see.
Why clone a hard drive
Unlike what we would do ourselves, that is, copy all the files one by one (something that can take a long time), the cloning process copies all the information on the disk bit by bit. Even empty space. In this way we have an identical copy to the original hard drive, without losing any data and without the probability of an error occurring.
The hard drive cloning process can be useful in the following situations:
Change our old hard drive for a new one.
Buy a bigger hard drive and pass all the data to it.
Upgrade from normal HDD to SSD to improve performance.
Make a literal backup of our PC.
Although we can do all this without using cloning functions, installing Windows from scratch, using these programs will save us time and leave the computer in an identical state to before changing the hard disk. Therefore the process of cloning a hard disk could be considered as an important precautionary measure. This will allow us to work with a little more peace of mind on the PC knowing that we have a copy of the entire disk safely stored.
This is something that becomes especially important in the case that we use the PC daily, install and delete many applications, do certain tests in the Windows configuration, etc.
How long does it take to clone a hard drive
We cannot know exactly how long it takes to clone a hard drive as we have a large number of variables. What is certain is that the more data we have, the longer the cloning process will take.
However, the speed of the hard disk also influences time. It is not the same to copy from an SSD to an SSD than from a normal hard drive to an SSD. And much less from a normal hard disk to another normal disk.
It can also include in the time of cloning the type of operating system used, the hardware of our PC and if we have an antivirus, or some other software, that can slow down the copying process. With everything and with it, this is a process that we do not have to carry out on a daily basis either. That is why even though it takes time, it will be time well spent. That is something that we will realize when we need to get hold of that copy that we create by cloning.
Best free software to clone hard drives
The following programs are focused on creating disk images, but they will also allow us to clone all the data from one unit to another. All are totally free and open source, and although they are very powerful, the truth is that for some inexperienced users they can be complicated.
Clonezilla
Clonezilla was born years ago as a free and open source alternative to Acronis True Image or Norton Ghost, and since then it has managed to maintain its popularity in terms of data backup and cloning. This data recovery program is based, by default, on partclone, although we can use other optional tools, such as partimage, ntfsclone or dd to create images or clone a hard disk or a partition. In addition, Clonezilla contains some other programs that can help us save and restore complete hard drives.
Within the OpenSource scope, Clonezilla is one of the most powerful tools that we can find. This program is compatible with all types of disks and drives, supports MBR and GPT and is capable of reading and writing to any file system. The data is copied raw (RAW), supports BIOS and UEFI systems and even has encryption functions to protect our data.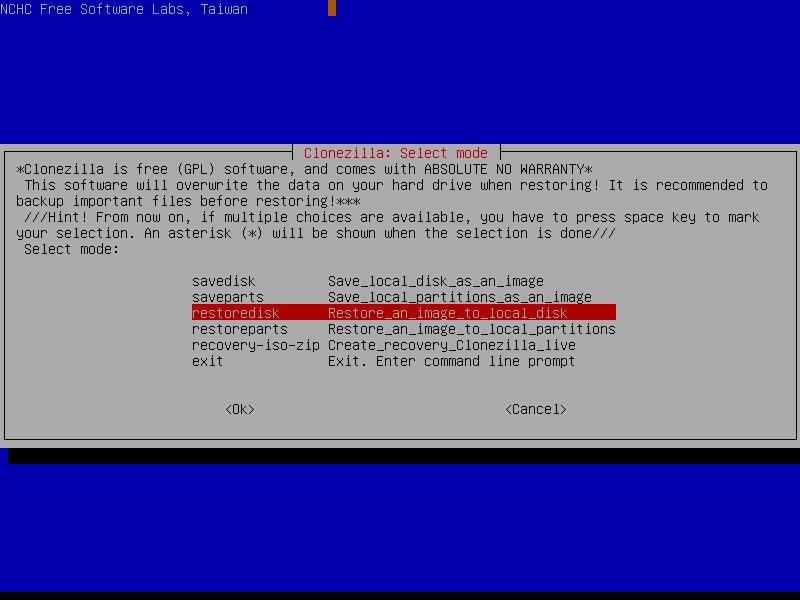 We can download Clonezilla from the following link .
dd
dd is a command from the Unix family of operating systems designed to copy all kinds of data at a low level. This tool is used to transfer specific data between different units. You can also backup raw data (RAW) and do some data encoding.
dd comes by default in practically all distros, although using this command can be somewhat complicated for users. Although it offers a large number of options that we can customize using commands, a quick way to clone all the data from a drive (sda) to another drive (sdb) would be like this:
dd if = / dev / sda of = / dev / sdb
Rescuezilla (Redo Backup & Recovery)
Formerly called Redo Backup and Recovery, Rescuezilla is one of the simplest programs that we can use to make data backup copies and restore them when we need them. This program has a very easy-to-use graphical interface so that even inexperienced users can use it. In addition to being based on partclone, it has different tools that we can use when we load this system, such as a Chromium-based browser.
Rescuezilla is portable, so we don't need to install it to use it, and we can always carry it with us on a CD or USB. It also supports local and network drives and has file recovery features.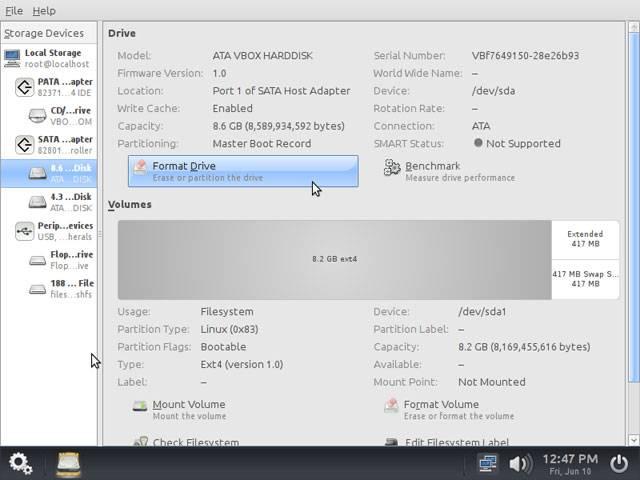 We can download Rescuezilla from the following link .
GParted
In this case we are facing a free partition editor to graphically manage the hard disk partitions. With this tool we can change the size, copy and move partitions without data loss and guaranteeing great compatibility. To clone hard drives, simply copy and paste partitions. It is suitable for all types of files and allows us to install an operating system on each partition. Its main disadvantage is that it has an outdated graphical interface and in English which can put some users back. GParted is distributed under the GNU General Public License, making it completely free software.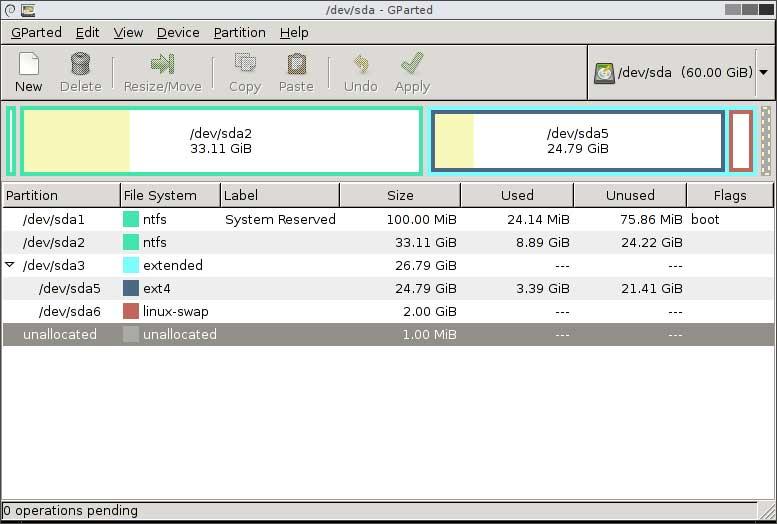 We can download GParted from the developer's website .
Drivelmage XML
We are facing a free program with which to create images and backup copies in Windows. This software allows us to do any basic cloning. In this way it will be possible to clone one disk to another, clone individual partitions and copy a disk to an image . Other functions that we can perform are to schedule automatic backups, examine, view and extract files, as well as restore images to the same drive or to a different one, being compatible with FAT 12, 16, 32 and NTFS file systems. DriveImage XML uses a protocol called VSS (Volume Shadow Service) that allows us to create images of devices in use and restore them without having to restart.
We can download DriveImage XML from its official website .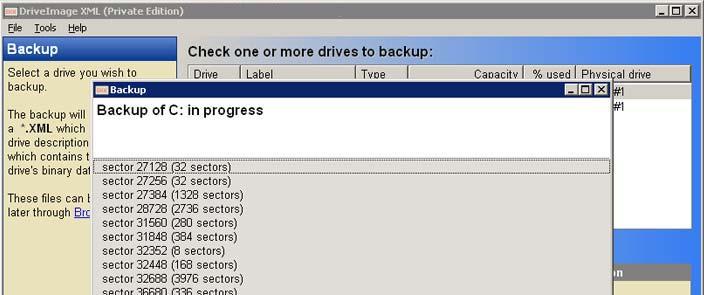 Paid programs to clone a hard drive
If we are looking for professional tools, but easier to use, then we must resort to any of the following payment programs. Some of them offer us trial versions, and even free versions that we can download without paying. But we recommend you opt in this case for the paid versions, since the others are usually limited and can give us problems
Acronis Disk Director
Acronis is one of the most prestigious and well-known brands when it comes to backup and data protection. Disk Director is one of the programs of this manufacturer developed mainly to optimize the use of our hard drives and protect our data. In addition to having a large number of recovery functions and partition management tools, Disk Director allows us to clone hard drives to easily migrate all data from one drive to another.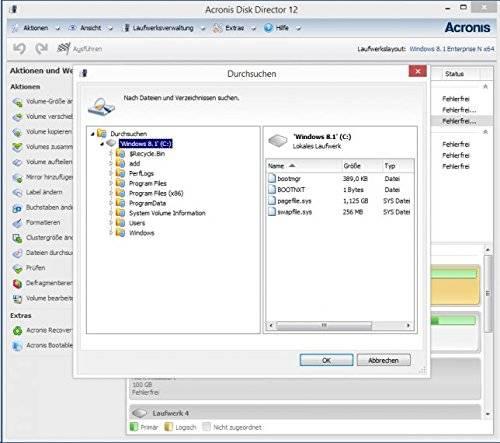 In addition, with Acronis True Image we can configure an active disk cloning system. This allows us to have an exact copy, in real time, of any hard drive that we have on our computer. Thus, if one of them fails, the data will have been saved in the second.
We can access all Acronis software from the following link .
Paragon Drive Copy Professional
Paragon Drive Copy Professional is another of the most popular programs for backing up data on a hard drive. This program is specially designed to allow us to migrate all our data, including the operating system, from one computer to another. It has advanced and secure backup features and offers the ability to copy entire hard drives or individual partitions.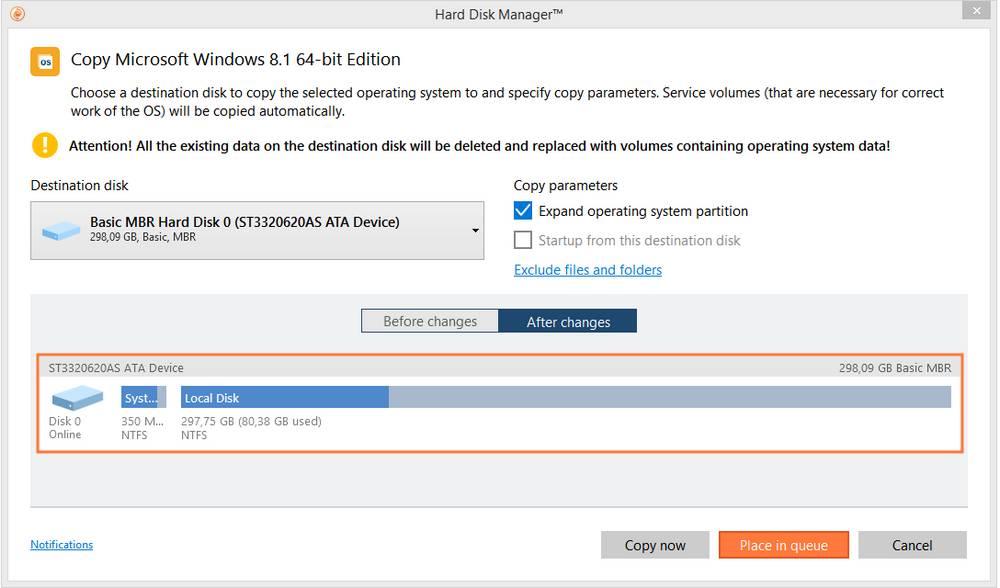 We can buy Paragon Drive Copy Professional from the following link .
AOMEI Backupper
AOMEI products are characterized by being very effective and, at the same time, very easy to use. AOMEI Backupper is one of the best products that this company offers us. This program is designed to allow us to carry out all kinds of tasks related to backing up our data.
Among all the functions that AOMEI Backupper offers us, the one that interests us in this case is the possibility of cloning all the data from one hard drive to another. It also allows you to clone partitions and even entire systems.
We can download AOMEI Backupper from the following link .
EaseUS Todo Backup
EaseUS Todo Backup is one of the best options that we can find for those who are looking for powerful software and, at the same time, very simple to use. This program brings us everything we need to treat our data, hard drives and partitions and manage backup copies of all your information.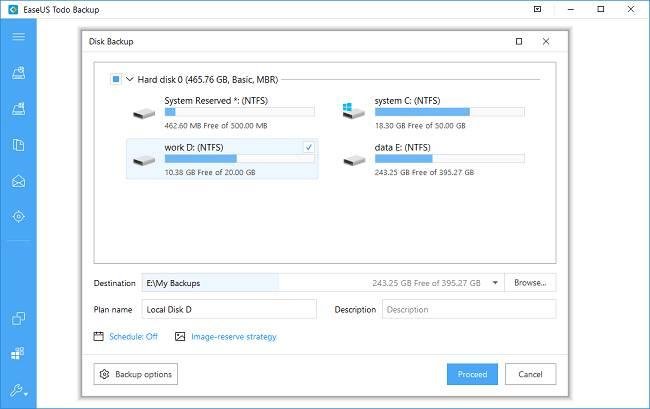 We can download EaseUS Todo Backup from the following link . The free version allows you to clone disks, but if we want a more complete solution and with other functions (such as migrating the operating system) it is advisable to opt for the paid Home edition.
Macrium Reflect
Macrium Reflect is another popular program for backing up files, working with disk and partition images, and cloning entire drives. This program has everything you need to work with the data on any hard drive, being able to create simple backups or clone hard drives.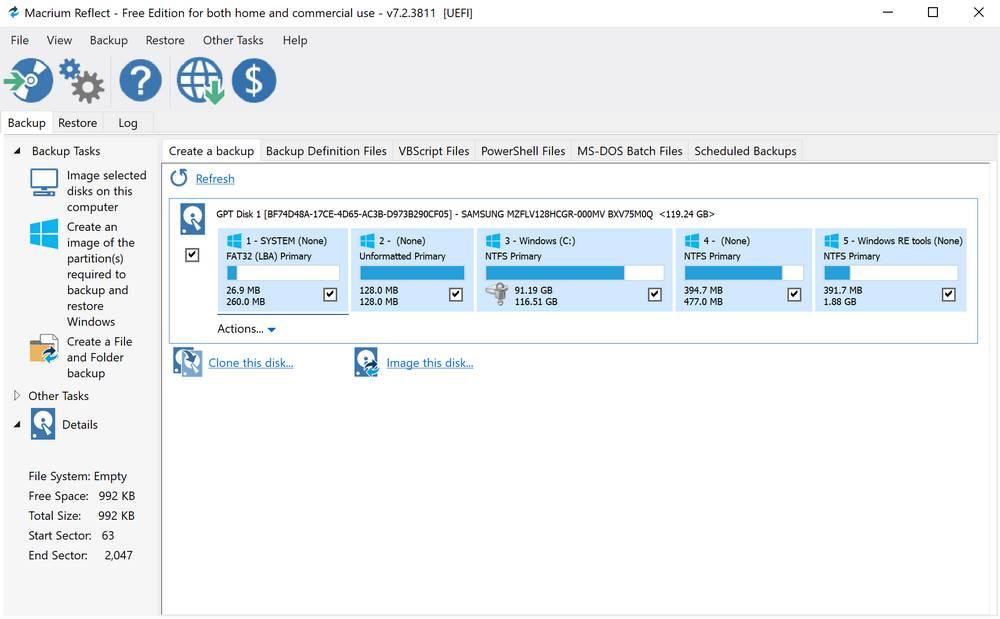 We can download Macrium Reflect from the following link .
MiniTool ShadowMaker
ShadowMaker is another program specially designed to provide users with everything related to backing up their computers. This professional backup program has a large number of functions. And among them we can find the possibility of cloning hard drives. Furthermore, this program is capable of recognizing SSDs and adapting and optimizing cloning based on the target drive.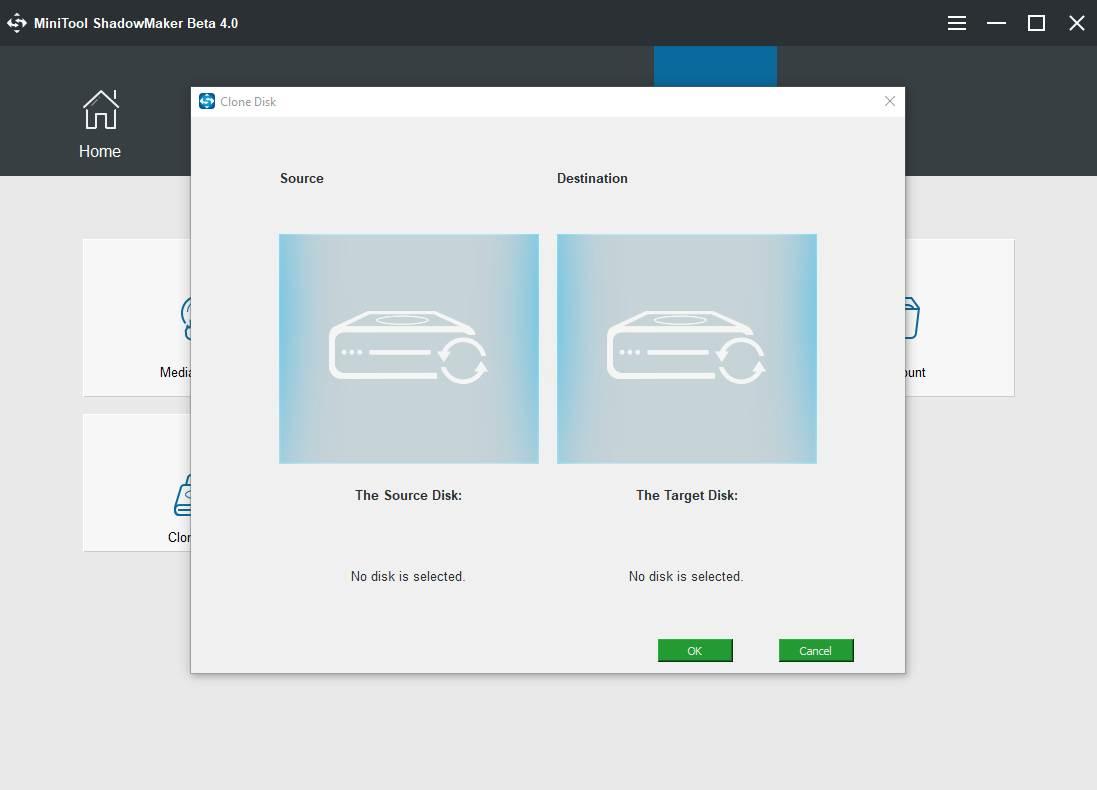 We can download MiniTool ShadowMaker from its website .
Nova BACKUP
This is a disk cloning software that has a wide variety of backup options . With it, we can make a backup both at the image and file level, being fast and highly customizable backups . This program performs its functions completely locally without connecting to the Internet and without uploading files to a server. For greater security it has an AES-256 bits encryption . Its main disadvantages are its somewhat outdated interface and the lack of some extras such as File Explorer integration and lack of protection against ransomware.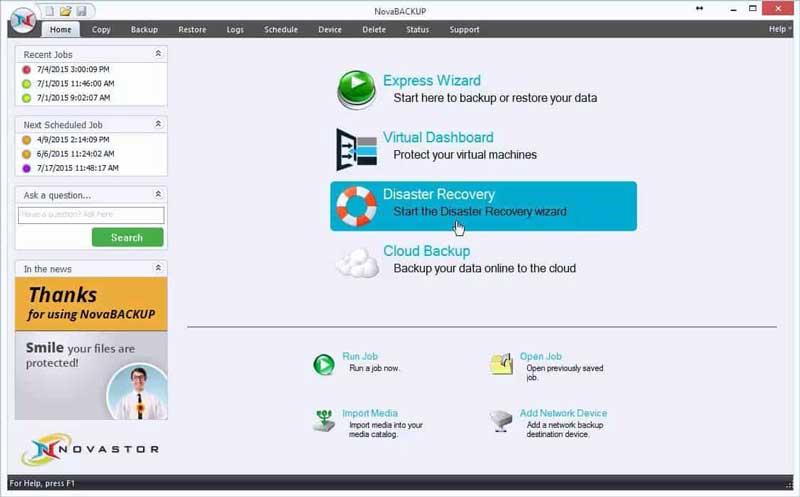 We can download a free trial of NovaBackup from its website. If we want to use it permanently, we must pay its license from $ 49.95 per year.